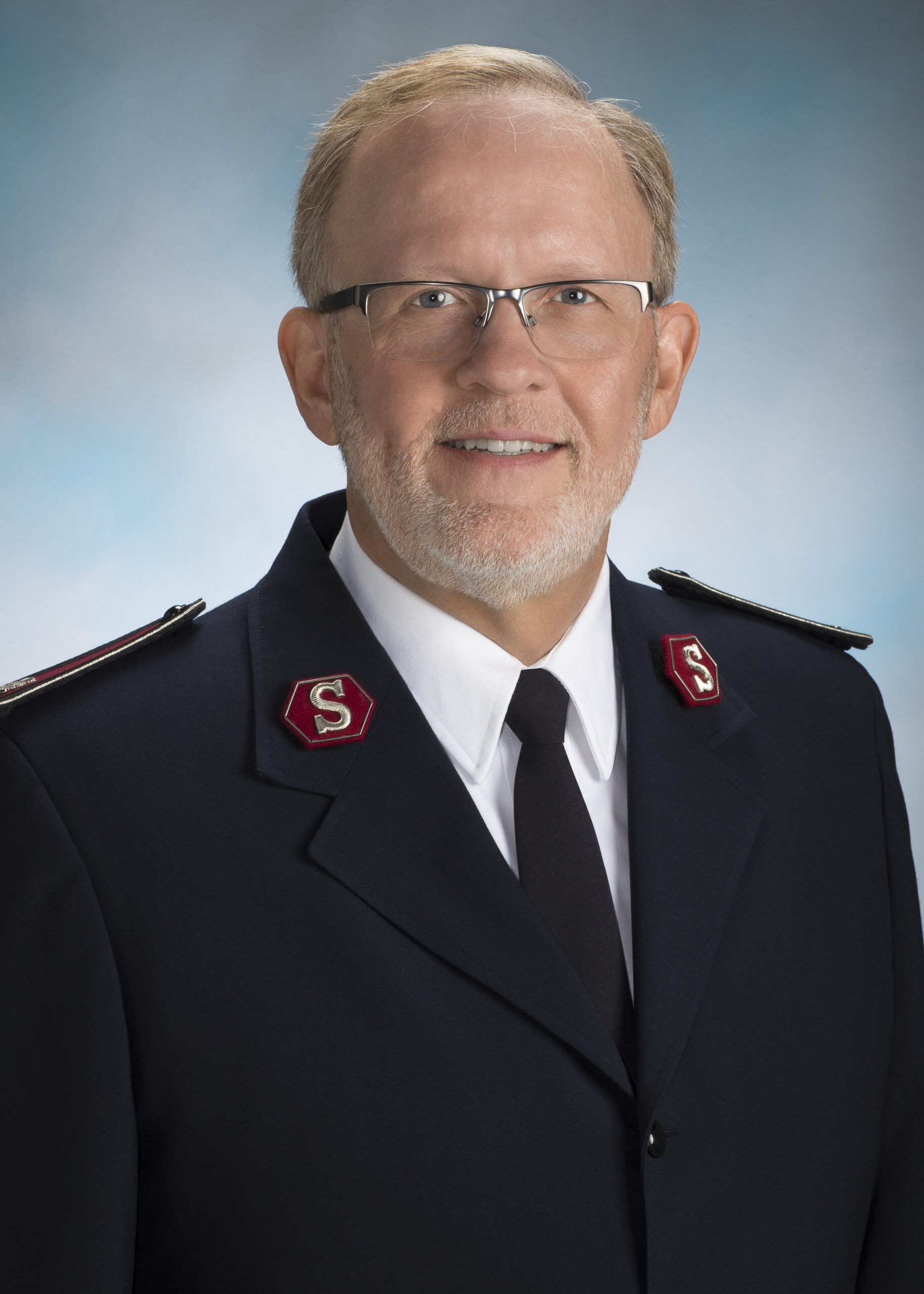 by Colonel Steven Howard
Chief Secretary
There's no place like home," said Dorothy in "The Wizard of Oz." The concept of home encapsulates a safe place we are familiar with and where we are loved. My wife, Janice, and I have just passed the six-year mark in our appointments in the Central Territory. We feel at home.
This summer we were able to visit the only place where we lived for a longer time as officers. We spent seven years in Maine which has the slogan "Maine, the way life should be." We were there for our 40th session reunion as "Heralds of Hope" and to attend the Old Orchard Beach camp meetings. It was great to reconnect with friends and colleagues. It was going home. It was a place of love. It was a familiar space. It was the way life should be.
I think some of you had similar experiences this summer as you took part in Central Bible Leadership Institute, Resonate or Central Music Institute at Wonderland Camp. These were times of feeling at home in a safe place and experiencing the love of God. I have every confidence there were many new relationships cemented with others and with the Lord during these weeks. Summer camps still serve as a place where people can come to meet God and to grow in their Christian faith. We are truly blessed by such opportunities.
On the subject of camp, it is noted in this issue that the Great Lakes Division now has a new and beautiful performing arts center at Echo Grove Camp. This is a place made possible by generous Army donors. It is a place where many people were positively impacted this summer and where the name of Jesus was lifted high. That will continue to happen for years to come. It is a place where our mission to preach the Gospel of Jesus Christ and to meet human needs in His name without discrimination is at the forefront. It is a place where girls and boys and women and men made decisions for Christ.
I pray each of you has a place where you feel at home, where you are safe and you are loved. I pray that place is your corps. I pray that there you feel the love of God and cement relationships with other believers. May your corps also be a place where those who don't know Jesus Christ as their Savior can come home to a relationship with God. What is your part in helping to make your corps a home for others?