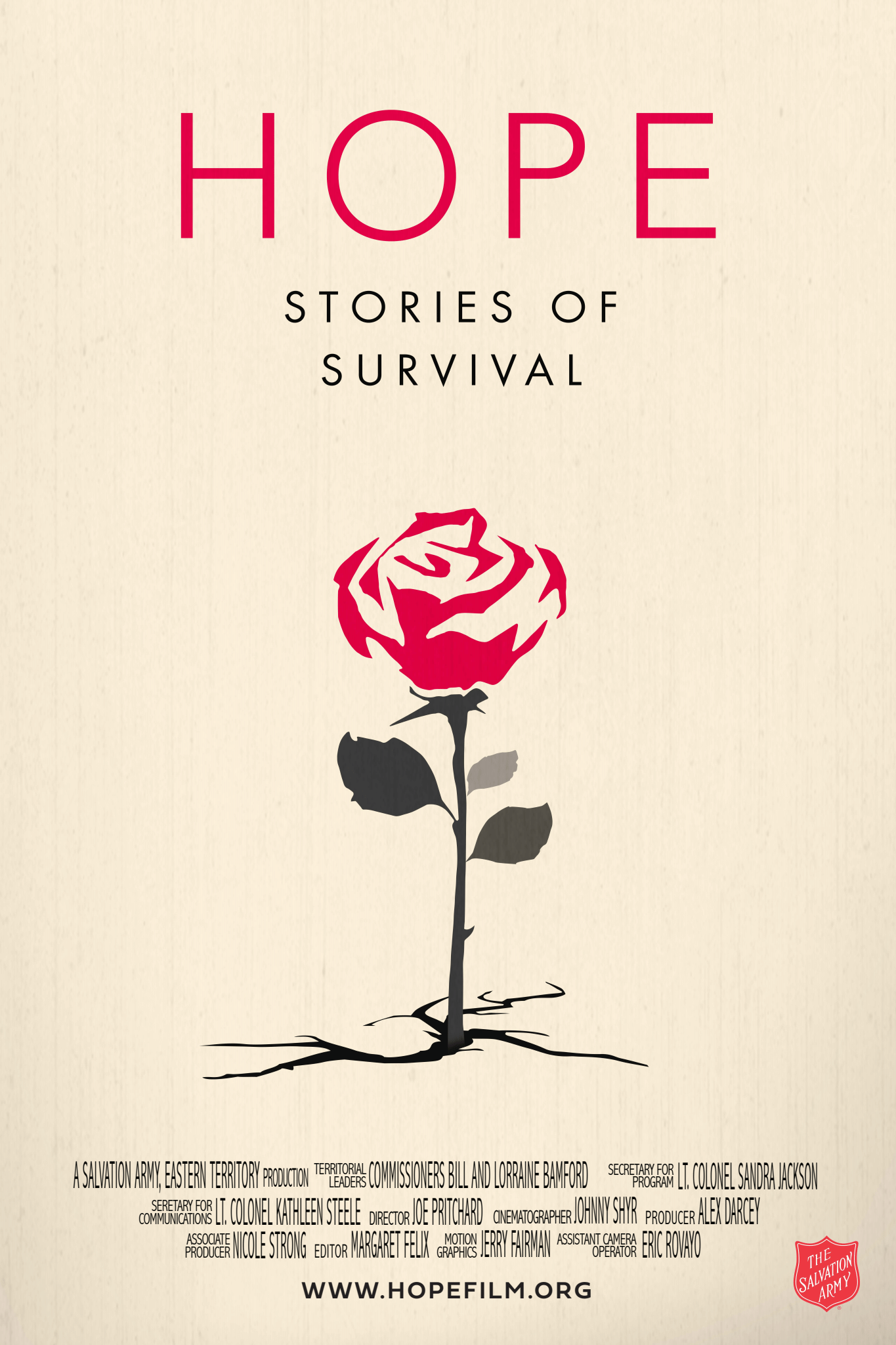 The first full-length anti human-trafficking documentary produced by the Eastern Territory, "HOPE: Stories of Survival," was awarded an Emmy in New York City and now is available for purchase on Amazon in DVD format or on Prime Video, iTunes and Google Play. Proceeds support anti-trafficking efforts.
The documentary features the stories of three American women survivors of trafficking for sex from as young as 8. They share their day-to-day lives after trauma recovery and how they're taking back control of their destinies through empowerment, love, trust and hope. They guide viewers through some of their darkest memories of fear of exploitation and provide hope for others through their ability to overcome obstacles with the support of those around them.
"Human Trafficking is a pervasive injustice that impacts, what is estimated as, millions worldwide… This unique and powerful documentary sheds light on the strength and resiliency found inside survivors of human trafficking rather than solely focusing on the trauma," said Arielle Curry, Eastern territorial anti-trafficking coordinator.
Forced human labor is a multi-billion-dollar industry, with sex trafficking accounting for 81 percent. Worldwide 75 percent of the victims are women and girls. Tragically, 25 percent are children.
"I want people who see this film to join The Salvation Army in raising awareness about the horrific realities of human trafficking and lend support to its victims," said Joseph Pritchard, Eastern territorial director of internal communications, who directed the documentary. "But, most of all, I want to share the message of HOPE that these women discovered during their recovery process and let victims and survivors know that they are not alone."