by Joe Mattson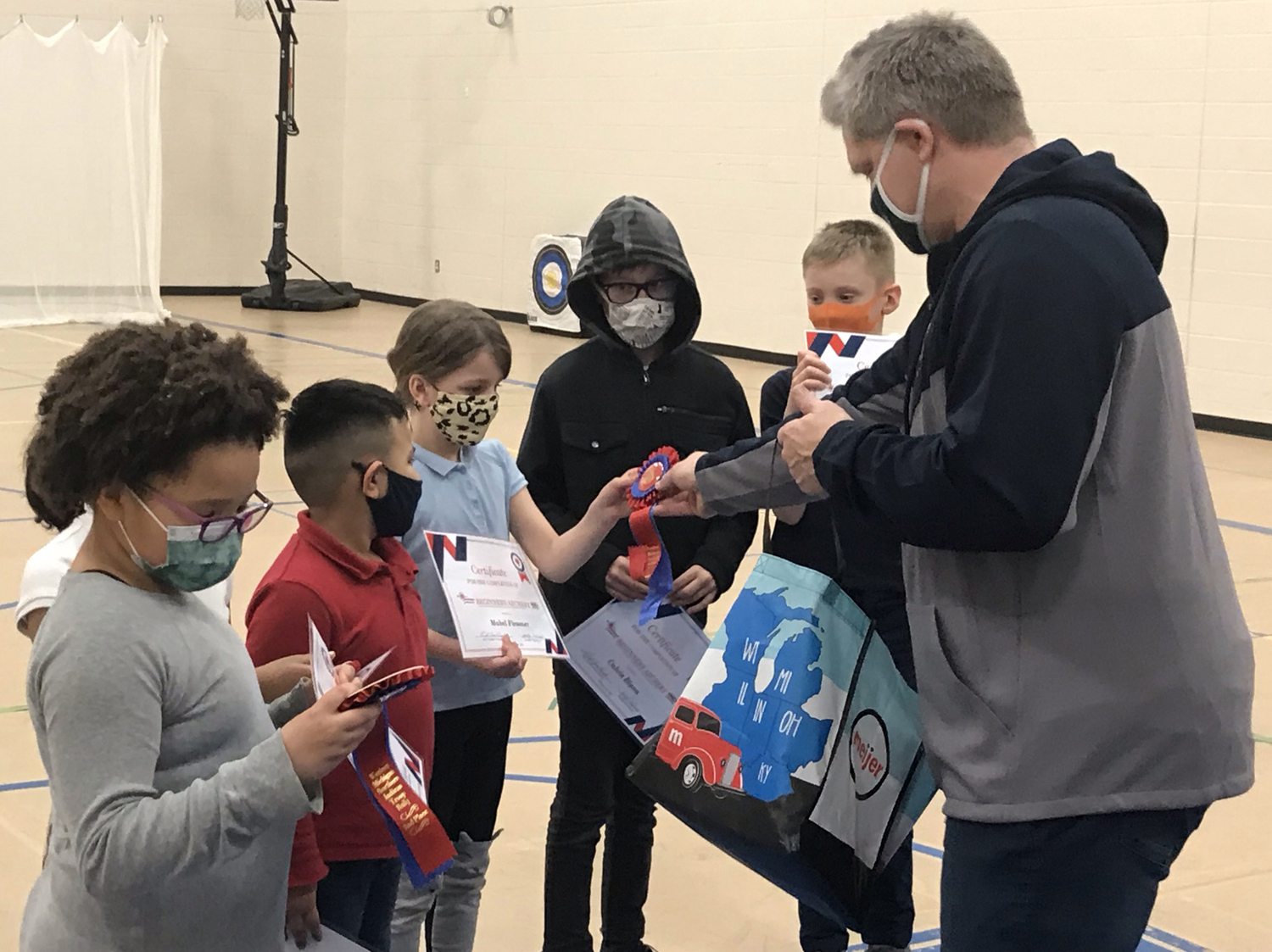 The Salvation Army Outdoors (TSAO) archery program has provided an opportunity for corps in the Western Michigan and Northern Indiana (WMNI) Division to stay connected to youth and families in a COVID-19 environment since it provides a socially distanced way of engaging youth.
Emanating from an introductory training for TSAO last fall, the divisional headquarters is working to help seven corps create local archery programs, get equipment and invite youth and families to participate in a six-week beginner course. Learning the basics, archers have an opportunity to shoot each week and build their confidence. A "Centre Shot" Bible study coincides with each lesson, and corps can hold tournaments at the end of the course so participants can compete.
The division's plan to hold archery tournaments once or twice a year, beginning this fall, has been met with excitement. Training courses for volunteers to get certified to run the program in corps will bring 10 to 12 adults to the headquarters each time for training.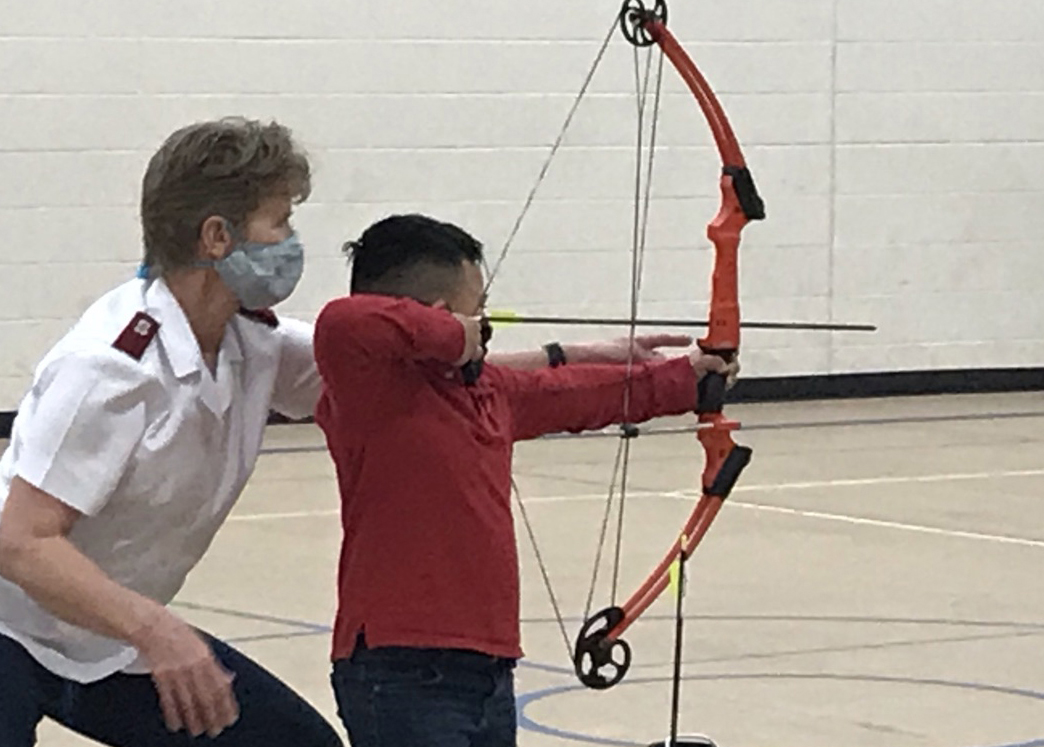 Archery is thriving at the Grand Rapids Fulton Heights, Mich., Corps thanks to the leadership and guidance of Community Center Director Jennifer Oosterhouse. After five leaders were trained, the corps borrowed equipment from Little Pine Island Camp to supplement its own, began a free beginners class for eight students and held a tournament that brought in families. In March, the corps held another beginners session and added an advanced class with a minimal fee of $20. A meal is served for youth from the afterschool program who stay to participate in archery. As part of its summer day camp, the corps hopes to have two weeks of archery.
"We believe that through the archery connections, we will be able to minister to families in need," said A/Captain Grace Roinila, Fulton Heights corps officer. "If they need food, we've got it. If they need clothes, we've got a small stash…If they need a church to be a part of, we got that, too. We are hoping to bridge the archery to some type of character-building program in the future."
With several other corps taking steps to get archery going in their communities, the WMNI Division is pleased with the momentum and eager to see its impact.