by Michelle DeRusha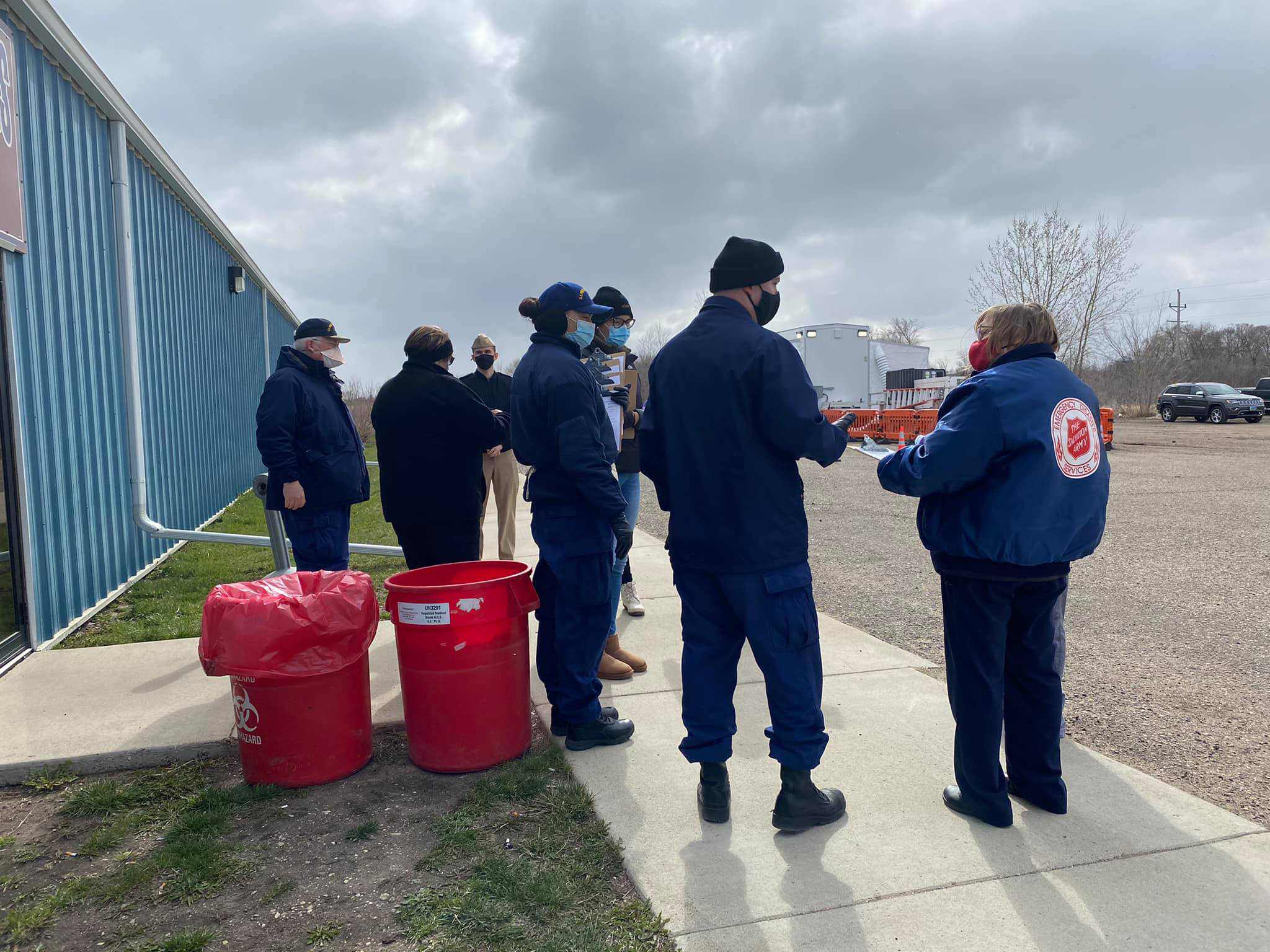 When Majors Dale and Mary Hunt, then Aberdeen, S.D., corps officers, heard there was a need for volunteers at a COVID-19 vaccination clinic this spring at the Lake Traverse Reservation near Sisseton, S.D., they packed the canteen with snacks and water and headed 100 miles east.
Along with volunteers from the corps, the Hunts helped to register and interview tribe members and other local residents who showed up to receive a vaccine. The two-day clinic and subsequent food distribution were a collaborative effort between the corps, territorial emergency disaster services (EDS), the Sisseton Wahpeton Oyate Tribe, and the Federal Emergency Management Agency (FEMA).
According to Indian Health Services, an agency within the U.S. Department of Health and Human Services, the pandemic has disproportionately affected American Indian and Alaska Native populations, which have had infection rates more than 3.5 times higher than non-Hispanic whites and are over four times more likely to be hospitalized.
After contacting partners in the field and assessing feedback from Allison Renville, spokesperson for the tribe's COVID-19 response team, it was determined the tribe needed facemasks and other personal protective equipment (PPE), as well as supplies to stock a new COVID-19 isolation center that recently was constructed to help minimize the spread of the virus on the reservation.
"We ended up donating 2,080 food boxes, facemasks, hand sanitizer and other PPE, as well as a few shelter items for their isolation center," said Benny Benedict, territorial disaster services resource coordinator.
The Central Territory also used grant funds to purchase a 40-foot storage container that the tribe used to store pandemic-relief supplies.
After the clinic concluded, tribe elders invited the Hunts, their staff and volunteers to return to the reservation in July for a powwow and expressed interest in collaborating with The Salvation Army on other EDS initiatives.