Among the thousands of photos in the Central Territory Museum's holdings this image is a showstopper. It documents the day in May 1956 when Mahalia Jackson, the queen of gospel music, headlined a 10-day soul-winning campaign at the Chicago Midwest, Ill., Corps.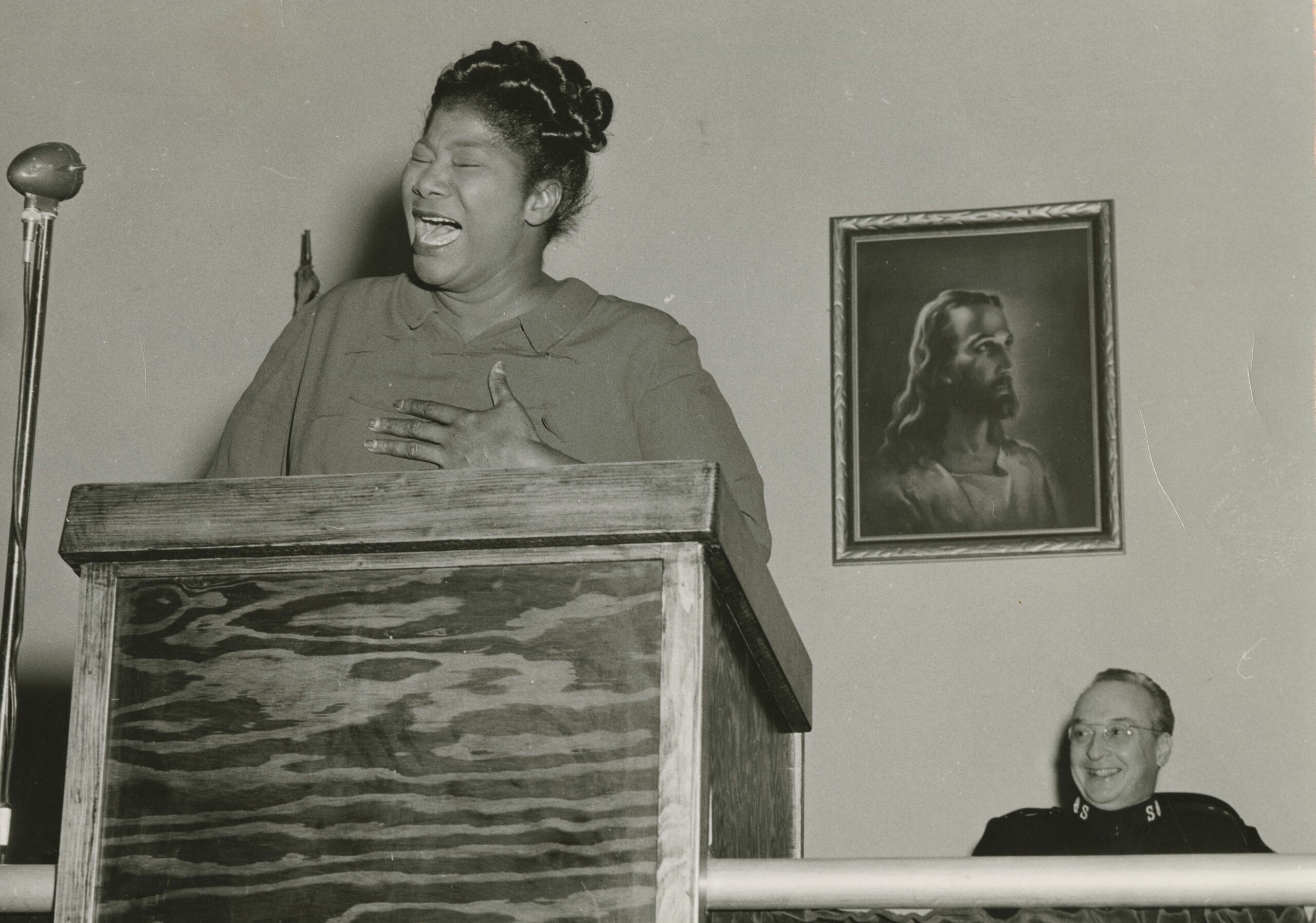 Jackson, a longtime Chicago resident, opened the campaign by performing in the corps' second-floor auditorium to an integrated Black and White audience. The world-famous gospel singer performed for over an hour to such a large audience that overflow seating in the first-floor auditorium was required. Divisional Commander Brigadier Charles Overstake (shown seated) was the meeting's featured speaker.
The remainder of the campaign's meetings featured various speakers from the Metropolitan Division (now North & Central Illinois) along with musical performances from the Metropolitan Church Choir, Pilgrim Rest Missionary Baptist Church Choir, and cadets from the School for Officers' Training. More than 1,100 attended the campaign meetings, and 20 people were saved.
Mahalia Jackson began singing as a small child at Pilgrim Rock Baptist Church in New Orleans, La. She moved to Chicago as a teenager and joined a gospel music choir. Her natural talent soon gained attention, and she began performing paid gigs while working side jobs to support herself.
In 1947 her recording of "Move on up a little higher" catapulted her to international fame. Jackson popularized gospel music and brought the genre into the homes and hearts of people around the globe. She passed away in 1972 at age 60. Her 1956 performance at the Chicago Midwest Corps displayed her commitment to sharing God's Word through music.
Visit the Central Territory Museum in person at Territorial Headquarters or their exhibits online at sacentralmuseum.org