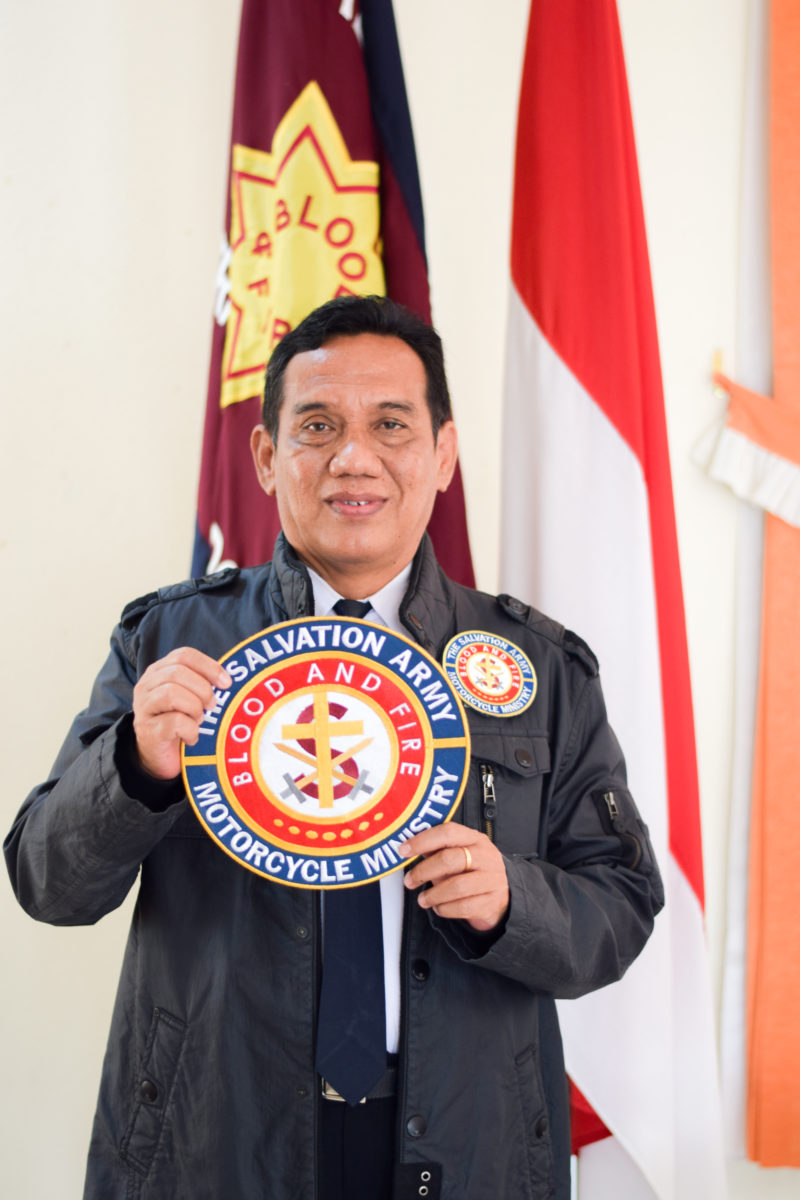 The Salvation Army Motorcycle Ministry (TSAMM) has gone international. A Central Territory ministry that focuses on engaging and reaching out to motorcycle enthusiasts and the biker community, TSAMM kicked off in Indonesia during that territory's 127th anniversary celebrations.
"Motorcycling here is very much a necessity; it's not the hobby that it is in many other parts of the world. Car ownership is limited to the more affluent, so small motorbikes and scooters are the family vehicle," said Lt. Colonel Cedric Hills, Indonesia chief secretary. "When we heard about TSAMM, it seemed a good fit for our territory."
Leading up to the official rollout, Colonel Cedric, who is a motorcycle enthusiast himself, adapted the TSAMM materials to be culturally and contextually appropriate and had them translated into Indonesian. Men's ministry coordinator, Major Mauli Pohan, located a local company to design and produce patches to be worn on vests, and worked with the territory's trade department to design certificates and membership cards.
"Indonesia is a large territory both geographically and numerically," said the colonel. "With almost 50,000 soldiers and about 13,000 adherents, The Salvation Army is growing, and a large percentage ride motorbikes. The small motorbike is also the workhorse of the Army. Most officers ride, and many corps cannot be reached by car—only by motorbike or on foot."
Colonel Cedric hopes many corps will embrace the opportunity to start their own TSAMM groups. The initial introduction of TSAMM was to an existing Territorial Headquarters motorbike fellowship group. Received enthusiastically during the rollout, it is now being piloted in one of the divisions as a ministry to and for both men and women.