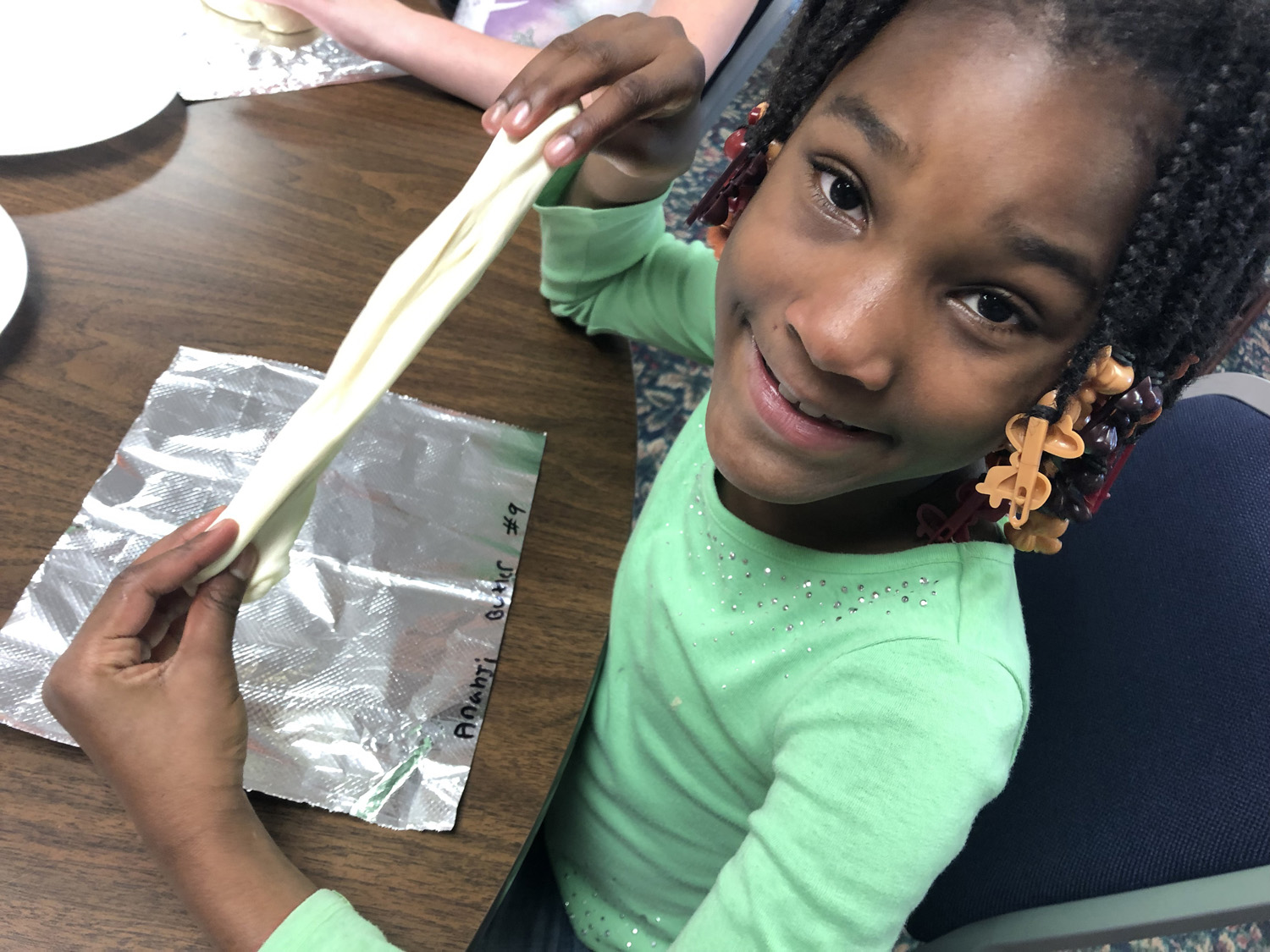 Though camps may look different this summer given fluid, continuing restrictions and safety protocols, officers and other leaders throughout the territory are getting creative to ensure the season isn't wasted in reaching youth with the support and opportunities they need to grow.
"In addition to the viral pandemic, we have noticed an epidemic of anxiety, loneliness and despair among our youth," said Captain Jonathan Cooper, Eastern Michigan divisional youth secretary. "We have the tools to help address these concerns through camping ministry. With the utmost attention to detail and following every guideline, we can provide a safe place for kids to be kids."
He continued, "As campers take in the fresh air and sunlight, fellowship and the gospel this summer, our prayer is to help bring healing during a difficult season. I can't think of anything more essential in the world of youth ministry today."
Day Camps
In many locations corps day camps are taking centerstage, being organized and partially or fully funded by divisional headquarters. In lieu of traditional camp, corps in the Western Division were given the opportunity to either host an eight-week day camp or plan a four-day corps retreat to be held at the division's new Western Plains Camp. Nine corps, including five which have not held a summer day camp previously, are receiving financial support from divisional headquarters to cover the cost of hiring a day camp director for the summer (up to eight weeks).
At the Marshalltown, Iowa, Corps, a new day camp for children entering first through sixth grades will focus on supporting working families throughout the summer by accepting state childcare assistance.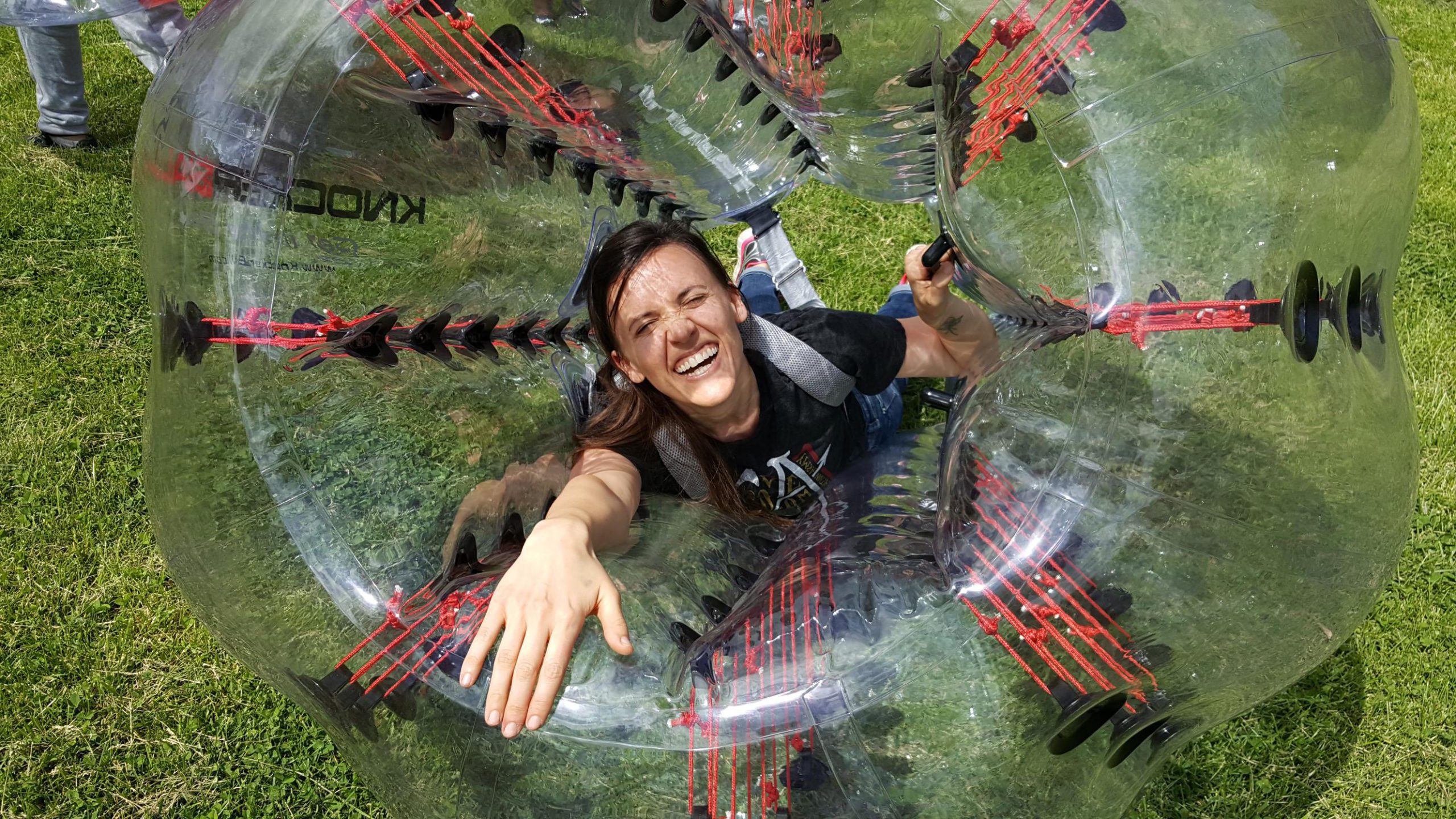 "We are excited about all the possibilities that lie ahead," said Captain Pam Kasten, Marshalltown corps officer. "We hope to continue into the school year with an afterschool program which will help us funnel more kids into character-building programs, Sunday school and worship. The community is supporting us 100 percent."
Corps choosing to host a retreat will have program supplies and meals funded by divisional headquarters. Corps located close to one another or in areas with comparable COVID-19 levels will join for a retreat and enjoy camp activities together.
"We have traditionally bussed hundreds of children to our camp in Wisconsin; however, this year COVID has prevented us from doing so," said Captain Heather Montenegro, Metropolitan divisional youth secretary. "If we can't take kids to camp, we will bring camp to them."
Metropolitan Divisional Headquarters is fully funding three day camps for 30 youth each in some of the underserved areas where low-income families have been disproportionately impacted by COVID-19. The day camps, hosted at the East Chicago, Ind., Waukegan, Ill., and Chicago Midway, Ill., corps, will engage participants in meaningful activities for eight weeks with a curriculum that emphasizes Jesus, Understanding the world through exploration, Music and Physical activity (JUMP).
In August, the children and their families will have the opportunity to enjoy four days in a private cabin at Wonderland Camp, where they will have access to swimming, rock wall climbing, paddle boating, cooking s'mores over a private camp fire, and other activities at a minimal cost.
Residential Camps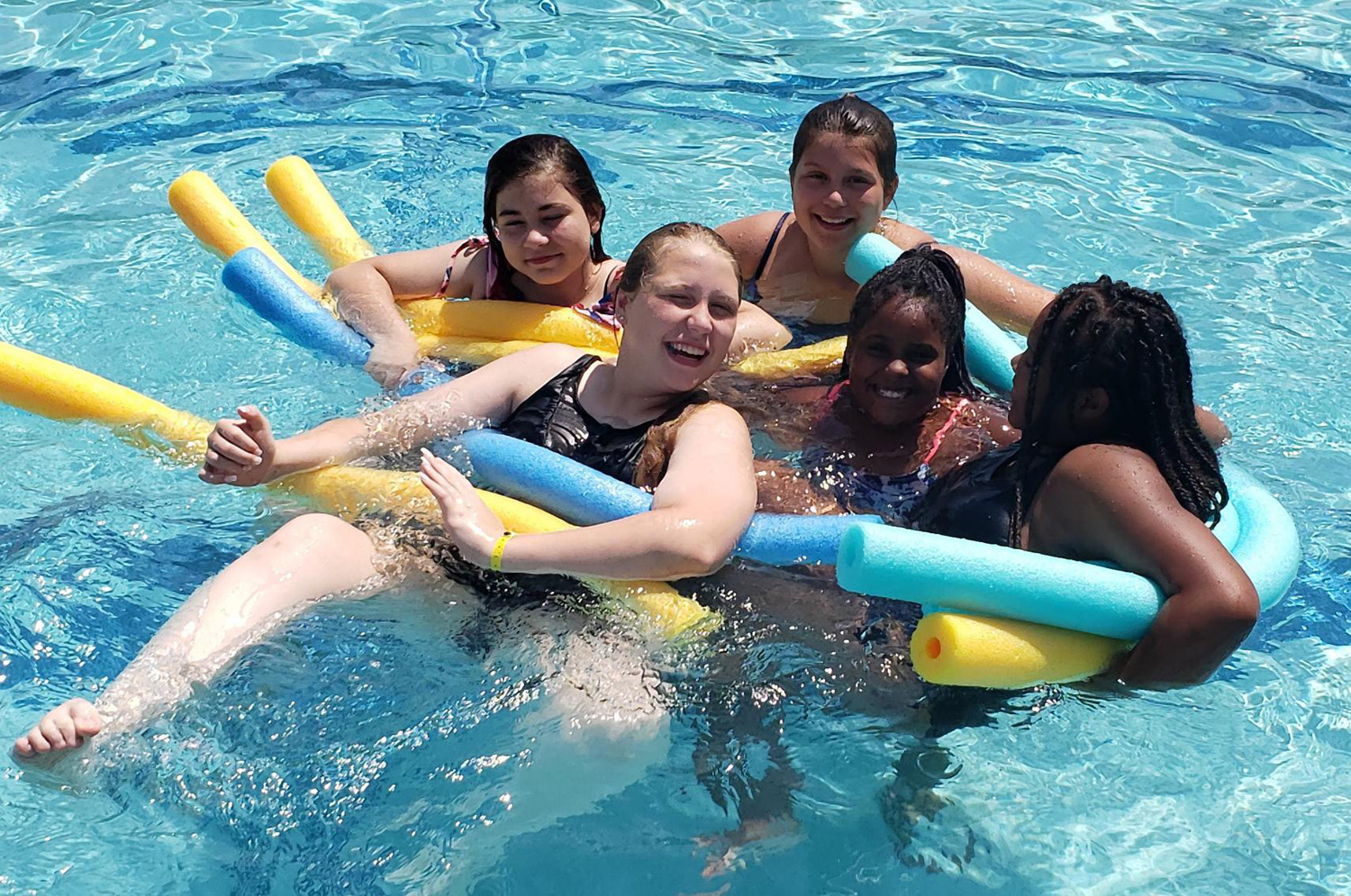 Following strict guidelines some divisions plan to move ahead with overnight residential camps with shorter stays. For example, in the Wisconsin and Upper Michigan (WUM), Midland and Eastern Michigan (EMI) divisions, the camping season is progressing with safety protocols and limited camper and staff capacity. Each encampment is limited to a Monday to Friday schedule to leave ample time for sanitation between camps.
WUM's Army Lake Camp will host youth for nine separate camps over the course of five weeks, some of them held concurrently in different areas. Despite being able to accommodate fewer campers, WUM's youth department is excited about the opportunities for youth to grow through The Salvation Army Outdoors (TSAO) program encampments, junior and senior music conservatories, and STEAM (Science, Technology, Engineering, Art, Math) week and the possibilities for corps in the fall.
"It is our intention that these camps will assist the corps in jumpstarting their fall ministry programs," said Captain Stephen DeLacy, WUM divisional youth secretary. Taking advantage of the shortened camping season, WUM also is hosting four weekend leadership development training sessions on youth ministry, TSAO and music and creative arts.
Likewise, Midland's Camp Mihaska and EMI's Echo Grove Camp each are hosting limited-capacity residential camps, including youth camps divided by age groups and music conservatories. Campers will be engaged with scripture while enjoying God's creation through activities such as hiking, swimming and having devotions around a campfire. EMI also plans an end-of-summer divisional day camp and field day as well as a five-day divisional Jamboree to be held at Camp Hiawatha.
Youth from the Wyandotte Downriver, Mich., Corps can't wait to spend five days at Echo Grove Camp, despite the strict safety guidelines, according to Major Heidi Reed. "There is just something special that happens at camp," she said. "They can get away from struggles and concerns at home and have fun being a kid. And they get all that good exercise and fresh air. It's good for the body and soul."
Territorial Camps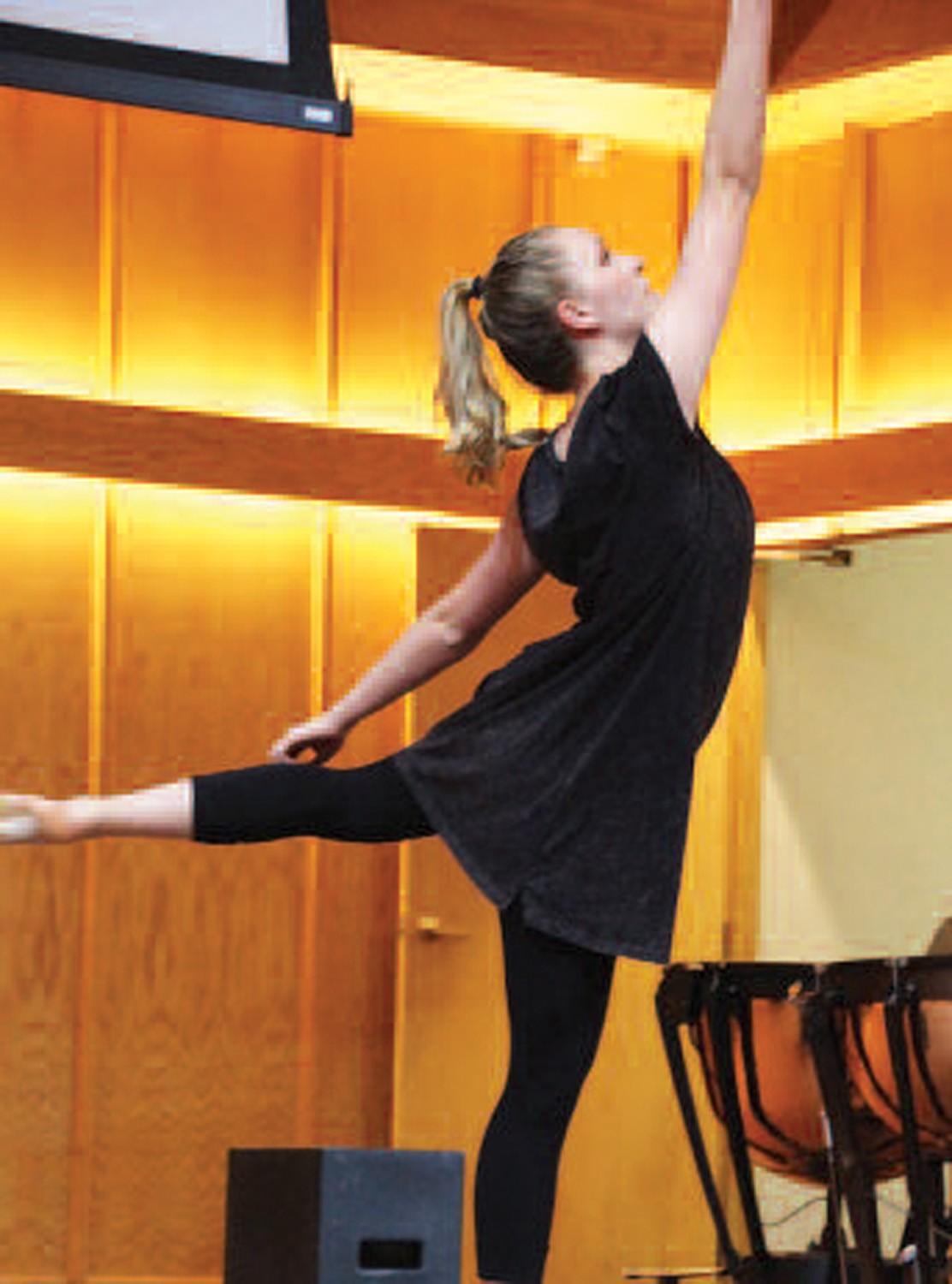 Territorially, there will be two new opportunities for teens and young adults to hone their leadership skills and pursue their ministry passions.
At the end of July, 60 teens and 60 young adults will come together at Hidden Falls Camp in Bedford, Ind., for Youth Leadership Development Conference (YLDC) to develop their leadership skills, find their passion for the needs of others, discover their personal calling and mission within The Salvation Army, and deepen their faith through intense study of God's Word. Visit centralyouthnetwork.org for more information on this encampment led by the territorial youth department.
Additionally, the music and creative arts ministries department will hold two new conservatories at Wonderland Camp and Conference Center for emerging leaders ages 16 and up which will support the territory's Equip 25/25 initiative of adding five new music and creative arts ministries leaders per division each year through 2025. The first conservatory will focus on dance, drama, media and praise band, while the second will emphasize instrumental instruction and vocal or gospel choir.
Small classes will meet in-person or virtually with first-class instructors from around the world, with livestreaming of some classes and events. These workshop-based events will emphasize practical tools that can be used in corps.
More information is available at samusiccentral.org