As the pandemic continued and the nation settled into a hard, new reality, more people turned for help  to The Salvation Army. Though service was multifaceted, it was anchored in meeting one of life's most basic necessities, food. Here are a few of the amazing efforts in some of our Midwestern cities.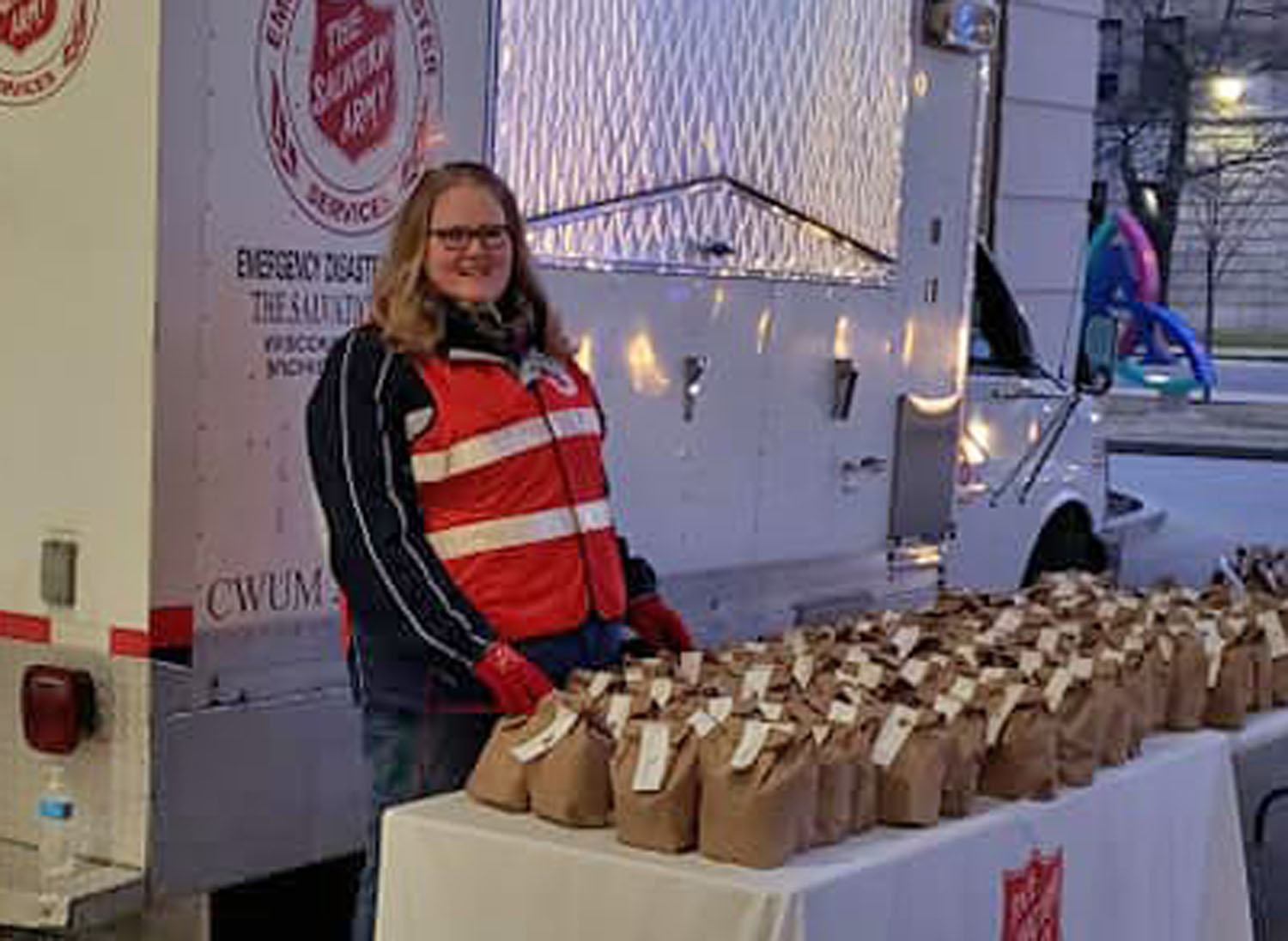 With an increasing number of COVID-19 cases in Milwaukee County, the Wisconsin/Upper Michigan Divisional Headquarters launched "Helping Hands for Healthcare Heroes" to provide frontline healthcare workers and support staff with meals.
"We recognize that many hospital employees are working through their breaks and have limited time to stop and eat a meal," said Major Steve Woodard, Milwaukee county coordinator. "The hospital staff is   doing such a great and critical service; we are glad to walk alongside and support them at this time."
As of April 21, more than 1,200 meals had been served at Ascension Columbia St. Mary's Hospital,  multiple Progressive Community Health Center Clinics, and multiple 16th Street Community Health Center Clinics. At the Veterans' Administration Hospital an additional 1,900 meals were served. The meals to healthcare workers were funded by a $35,000 grant from AT&T.
"Beyond providing food for these frontline staff, we are so grateful to The Salvation Army for showing them appreciation, bringing joy to their day, and making it clear that their sacrifice has not gone unnoticed," said Dr. Julie Schuller, president and CEO at Sixteenth Street.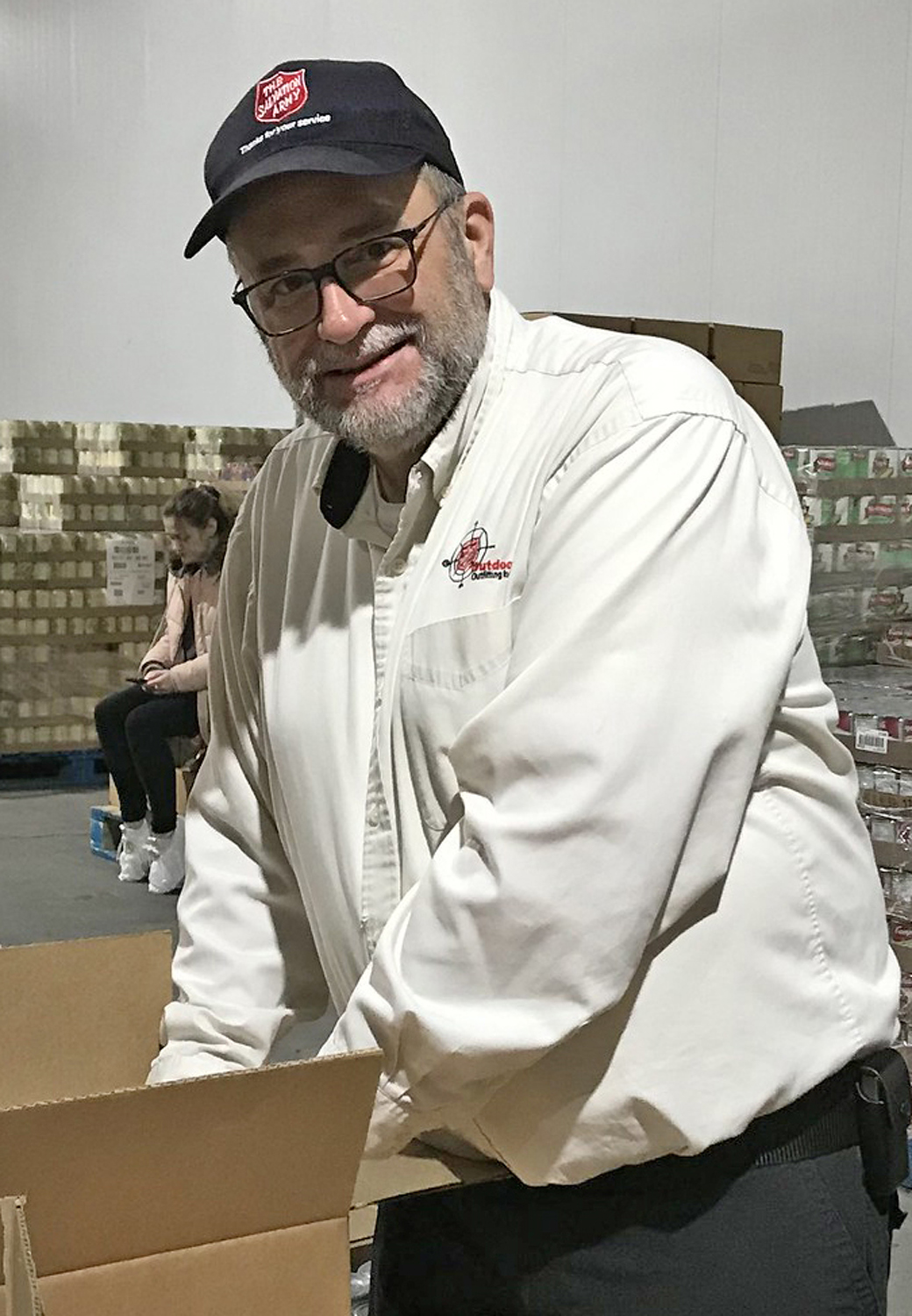 In Detroit, Bed and Bread trucks were retrofitted with secure serving windows to promote safety for the people they serve, staff and volunteers, as the canteens traveled their three routes seven days a week in some of the city's most impoverished neighborhoods to distribute food, paper products and cleaning supplies.
The Salvation Army in Detroit also managed a food box packing effort at a donated warehouse that incorporated two shifts of officers, staff and volunteers over a four-week period to produce 18,000 boxes of food. The boxes were delivered to metro Detroit corps for distribution primarily to families who were out of work and turning to the organization for the first time. Every individual or family member  over age 12 received a box which included canned protein, peanut butter, whole grains, fruit, soups, rice and other nutritious food items. Each box was intended to feed an individual for seven days. Two children under 12 shared a box. During the initial weeks of the crisis, the first 6,000 boxes also included a $10 gift card and a bottle of bleach for each family. This effort was made possible thanks to the generosity of the Bank of America Charitable Foundation, United Way of Southeast Michigan, Clean Planet Foods–Jack & Annette Aronson, and Fiat Chrysler Automobiles (FCA)
"It's exhausting work, but a labor of love," said Captain Karl Blessing, who oversaw the effort. "It's great to be a part of the good that God is doing at this difficult time."
In Indianapolis, Ind., thanks to a collaboration between Midwest Food Bank and Lucas Oil Stadium, the home of the Indianapolis Colts became a food warehouse and food box packing center. On April 17 volunteers from the Midwest Food Bank and The Salvation Army, working side-by-side with Lucas Oil Stadium staff and Indiana National Guard members, filled the first of 10,000 boxes (each containing enough shelf-stable food for a family for four to five days) to be distributed across the state.
"We're hearing from our Salvation Army units across the state that food is the number one need in their community," said Major Bob Webster, Indiana divisional commander.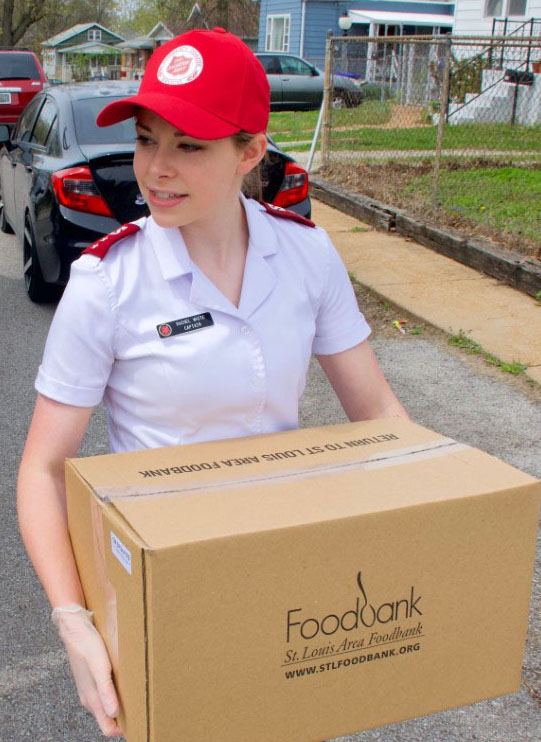 In St. Louis, Mo., medical students from Washington University joined officers, staff and volunteers to deliver food to seniors and shut-ins. And on Saturday of Easter weekend, in a partnership with Russo's Catering which donated food, The Salvation Army gave away 1,200 lunches to St. Louis Public School students.
Metro Mobility, a service of the Metropolitan Council, made available as many as 100 drivers and buses free of charge to The  Salvation Army to deliver food in the Twin Cities, helping to meet people's needs while promoting safety.
In Chicago, Ill., where The Salvation Army was designated the City of Chicago's Feeding Task Force, food was distributed through its 29 sites and city homeless shelters, coordinated through the Emergency Disaster Services (EDS) warehouse. In addition, EDS staff, volunteers and cadets from the College for Officer Training delivered emergency meal boxes to residents identified by the city's 311 call center who were quarantined, isolated or shut-in and had no family or friends to help them obtain food. The boxes contained a week's worth of meals for one person, including continental breakfasts, light lunches and entrees.
"This is a time where every act of love—a smile, a prayer, sharing groceries—brings us together. We are engaged in fulfilling our twofold mission," said Captain Rich Forney, who served at the Metropolitan  Division's EDS Incident Command. "We are in a moment of opportunity to make a difference that will last a lifetime."