Read the latest news and other important updates on the Project Advance implementation process below.
August Project Advance Update from TC Commissioner Brad Bailey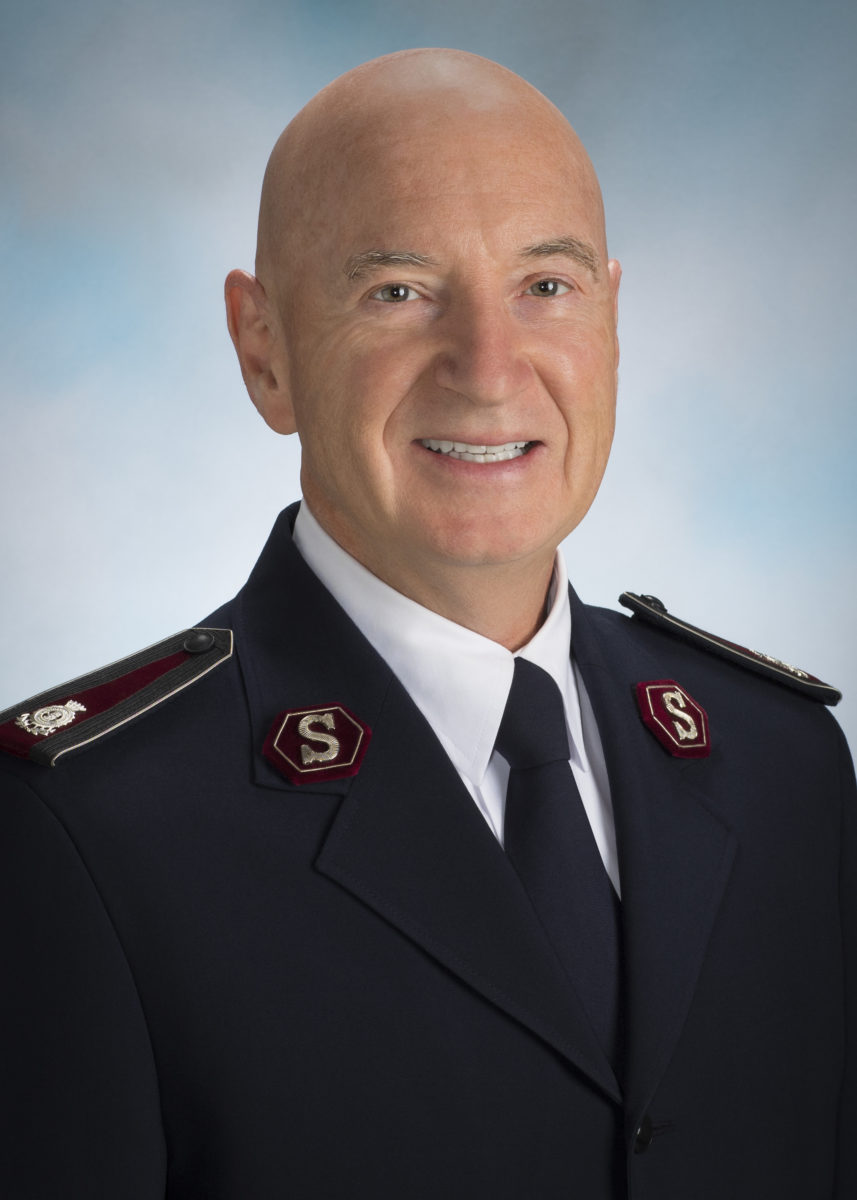 Dear friends:
This will be my final territory-wide Project Advance regular communication. Because most of the significant changes planned in Project Advance's implementation have taken place, from this point on, the amount of new information I would be able share would be extremely limited.
Those who have regularly read my previous Project Advance monthly communications will be aware of the following details of Project Advance:
The transition to the eight-division model has been completed.
The number of Area Commands and Coordinator offices has been expanded.
All Area Commanders and Coordinators have received training.
Central Territory processes (emails, IT, TSAMM, etc.) have been adjusted to support the new organizational structure.
However, those basic structural organizational changes are only one part of Project Advance. Now is the time for us, as the Central Territory, to refocus our attention on the most important part of this transition – advancing our mission of helping people to come to faith in Christ, grow in their faith, and get involved in leading and in serving as part of a united Salvation Army in the Central Territory, dedicated to seeing God's Kingdom grow!
Transitions completed – honoring and saying Goodbye to the past 
We thanked God and honored the service and life changing impact of the Eastern Michigan, Heartland, Metropolitan, and Western Michigan/Northern Indiana Divisions as their flags of those four divisions were retired. We were all reminded of God's faithfulness as Commissioner Heidi asked us to repeat from 1 Samuel, "This marks the place where God helped us." I encourage you to check out the Saturday morning video from this year's Commissioning Weekend at this link: https://www.youtube.com/watch?list=PLiS-R1cHNK9h6p_Ou1Hr4GUGCSmm4sPN2&v=GkBkbrUuho0.  The specific time of that portion of the meeting begins at 1h 57min.
Each of those four divisions also held their own gatherings to honor the impact of their division. Eastern Michigan, Heartland, and Western Michigan/ Northern Indiana each dedicated time at their respective Music Camp closing programs to celebrate the service offered to the glory of God. The Metropolitan Division held a united farewell meeting at Norridge.  That service was recorded and can be watched at:   https://vimeo.com/723754175.  The Heartland meeting was also recorded. The link for that meeting will be posted to the Central Connection online site when it is available.
Transitions continuing – Welcome Home efforts & events 
The Central Territory operations will continue to make adjustments during the next several months until we reach the full scope of planned changes for Project Advance. Those adjustments include: the handling and reporting of finances, statistics, public donations, contracts, our external website, etc. These will not fully transition until the end of the fiscal year on September 30. In the meantime, we continue to work with our commands to monitor the progress of the transitions, and adjust our implementation plans, when necessary, to strengthen the likelihood of achieving our desired outcomes for Project Advance.
Our new and enlarged divisions are planning numerous gatherings designed to help everyone feel at home in their new divisions. The Great Lakes Division will be holding a "Great Lakes Day" at the Okemos, MI High School on August 27. The Pilgrimage Camps in the Western (held on July 22-24) and Indiana (August 26-27) Divisions are bringing people from all their corps to worship and to celebrate, intentionally incorporating and sharing traditions. For example, when Western learned that the Heartland Division always included a corn roast at their Pilgrimage, that item was incorporated into their plans. One person from the eastern Iowa corps shared, "I was nervous, but I really felt at home." Recently, the leadership team of the North and Central Illinois Division held their first employee meet and greet picnic at Eagle Crest Camp for everyone to get to know their new partners in ministry.
Communication 
While this will be my final Project Advance monthly email, our commitment to open and transparent communication continues. The avenues to communicate Project Advance challenges will continue to operate. Those channels are:
We will continue to monitor the information that is shared. I urge everyone to keep focusing on praying for God's leading and guidance, on mission advancement and on building redemptive relationships which will lead to More People… More like Jesus! We will join with you in rejoicing as you share stories of people being served in Christ's Name, and those who make decisions to accept Christ, who grow in their faith, and those who choose to take their place in leading and in serving.
Blessings,
Brad Bailey
Commissioner
_______________________________________________________________________________
What's in a name?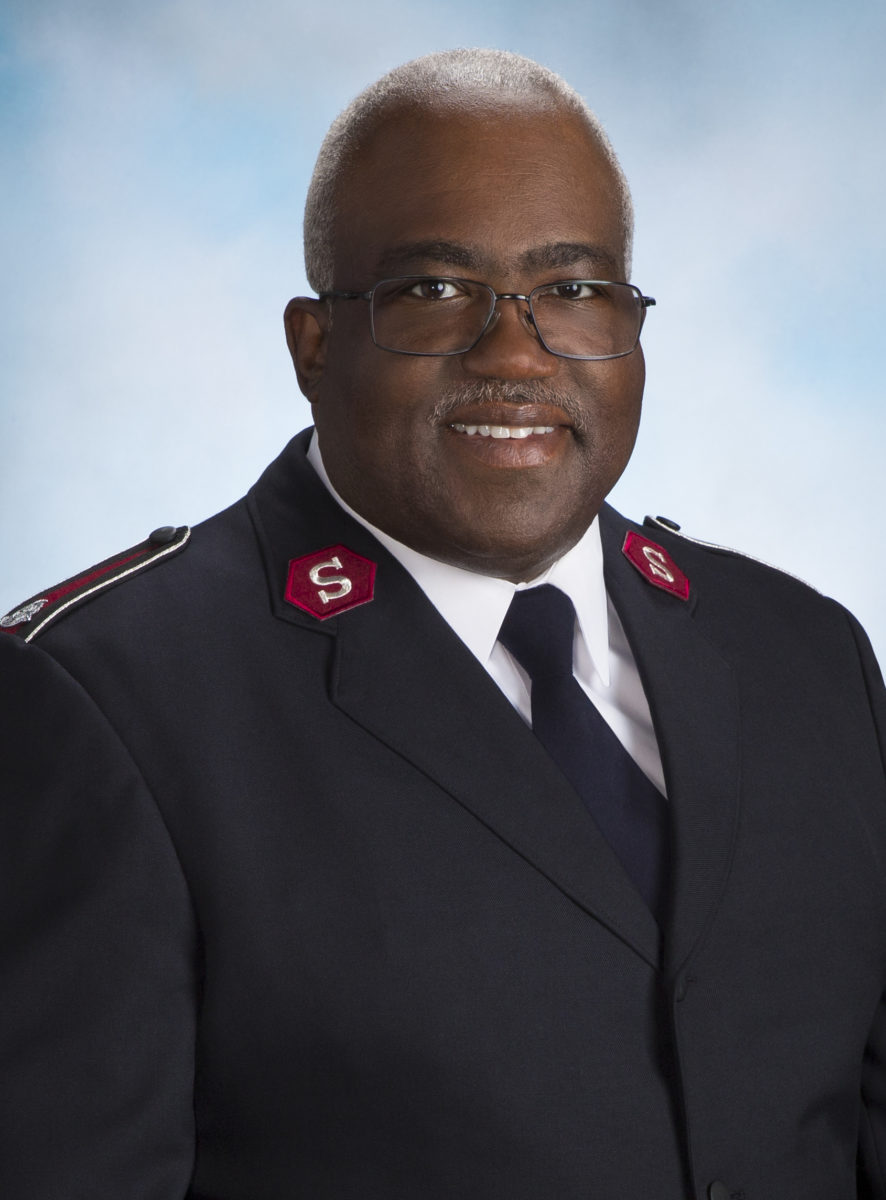 by Lt. Colonel Lonneal Richardson
Territorial Diversity, Equity and Inclusion Secretary
William Shakespeare thought the name of a thing mattered very little and stated as much in his play Romeo and Juliet: "What's in a name? That which we call a rose by any other name would smell as sweet."
But another William—William Booth—begged to differ. Drafting the annual report with his son Bramwell and George Scott Railton for what was then the Christian Mission, the Founder had a flash of insight and with passion took out his pen and struck through "Volunteer" and replaced it with "Salvation," saying "We are not volunteers, for we feel we must do what we do, and we are always on duty."
The Salvation Army name and destiny was set. The Army's mission was laser focused on becoming an army of salvation. As the British newspaper editor W.T. Stead surmised, "Its destiny was fixed—the whole organization was dominated by the name. New strategies to match the inspiration of its name were devised with breath-taking speed. Old methods were discarded or adapted, and new ones invented."
From October 2021 to June 2022, the Central Territory served over 1.6 million individuals through our social service programs. Project Advance is rooted in our leaders' desire to align the Army's most precious resources, its people, with the local level to capitalize on the opportunities God has given us to live out our calling.
In his book, Canoeing the Mountains: Christian Leadership in Unchartered Territory, pastor and consultant Tod Bolsinger writes, "The cultural advantage we experienced during the 17 centuries of Christendom has almost completely dissipated. Seminary training for the Christendom world is inadequate to this immensely challenging—transformation- demanding—moment in history. We have to learn to lead all over again. But the church is also at an exciting crossroads. We are entering a new day, new terrain and a new adventure. We are not alone. The Spirit of God goes before us."
I pray that God will continue to allow The Salvation Army to develop new ministry strategies to reach as many of those 1.2 million individuals as possible for Jesus Christ with the message of His love, mercy and grace, letting them know there is a place for them in a corps family.
What's in a name? Everything if you call yourself The Salvation Army.
_______________________________________________________________________________
Going the distance together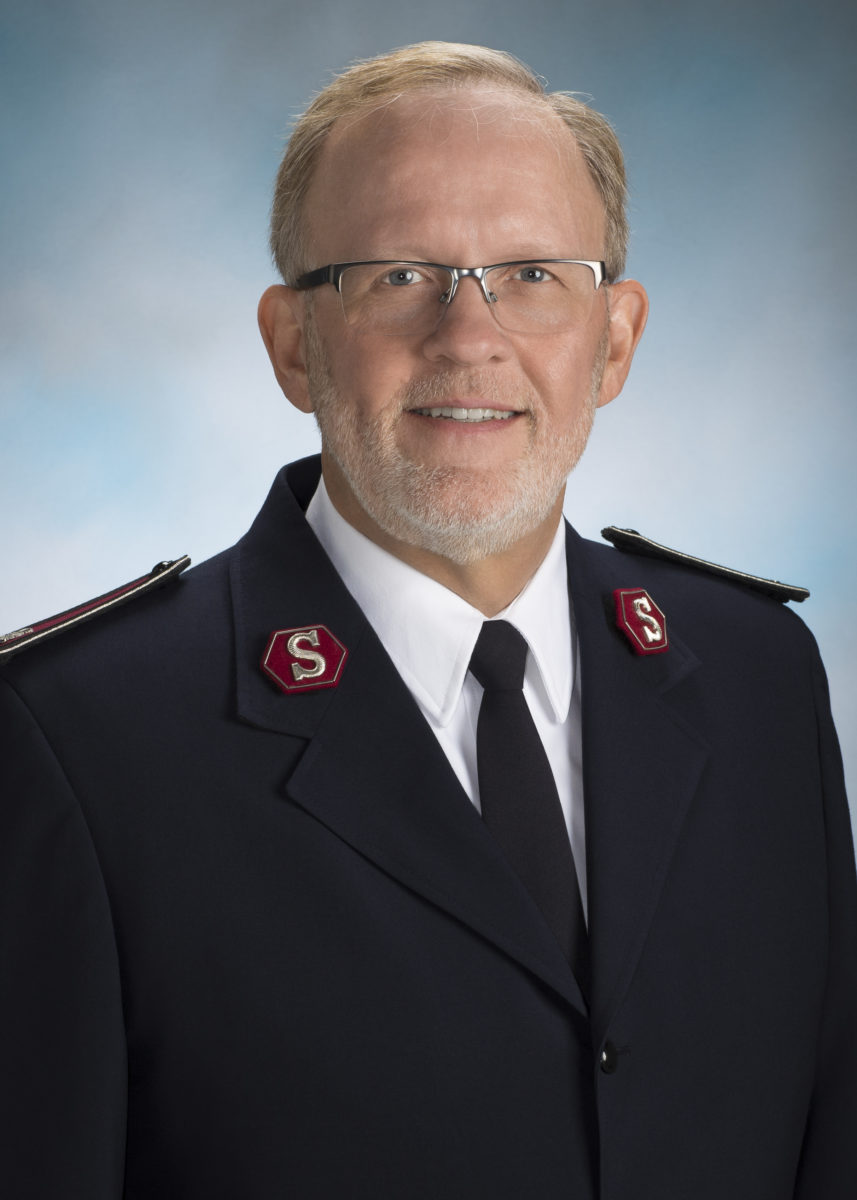 by Colonel Steven Howard
Chief Secretary
Perhaps you have heard the African proverb that says "If you want to go fast, go alone. If you want to go far, go together." This is especially true as we move forward in our Christian life.
There is strength in numbers if you plan to go a long distance, and as the Body of Christ we are in this for the long haul—for eternity. As we go together, there is the opportunity to support one another. Going together allows us to learn from each other and to encourage one another. Going together allows us to pick up the one who has stumbled. The fact is we need each other. We are in this together.
Ecclesiastes 4:9-12 (NIV) says, "Two are better than one, because they have a good return for their labor: if either of them falls down, one can help the other up. But pity anyone who falls and has no one to help them up. Also, if two lie down together, they will keep warm. But how can one keep warm alone? Though one may be overpowered, two can defend themselves. A cord of three strands is not quickly broken."
In commenting on these verses, the Talmud records, "A man without companions is like the left hand without the right." Think for a moment what you do that takes both hands to accomplish like putting on cooking. If we don't work together as the Body of Christ, our work and ministry will be more difficult or even impossible to accomplish.
We need everyone to step up and do their part. We need every soldier, adherent and officer to use their God-given spiritual gifts to advance the Kingdom of God. We need the dedication and passion of every employee and volunteer as they work to fulfill the Army's mission. We are in this together.
As we move into the first months of the full implementation of Project Advance, this continues to be true. Many people from across the Central Territory have worked on the planning and implementation of this effort and much work is still ahead of us. As of July 1, 2022, some officers and employees have taken up new roles in new places and in new divisions. This means new relationships to be developed. New bonds will be established.
It is more important than ever that we understand we are in this together. We must work to strengthen the bonds of relationship so that as the Army we are like that cord of three strands. We are in this together and when we work together we will have a good return for our labor to the glory of God.
________________________________________________________________________________
June Project Advance Update from TC Commissioner Brad Bailey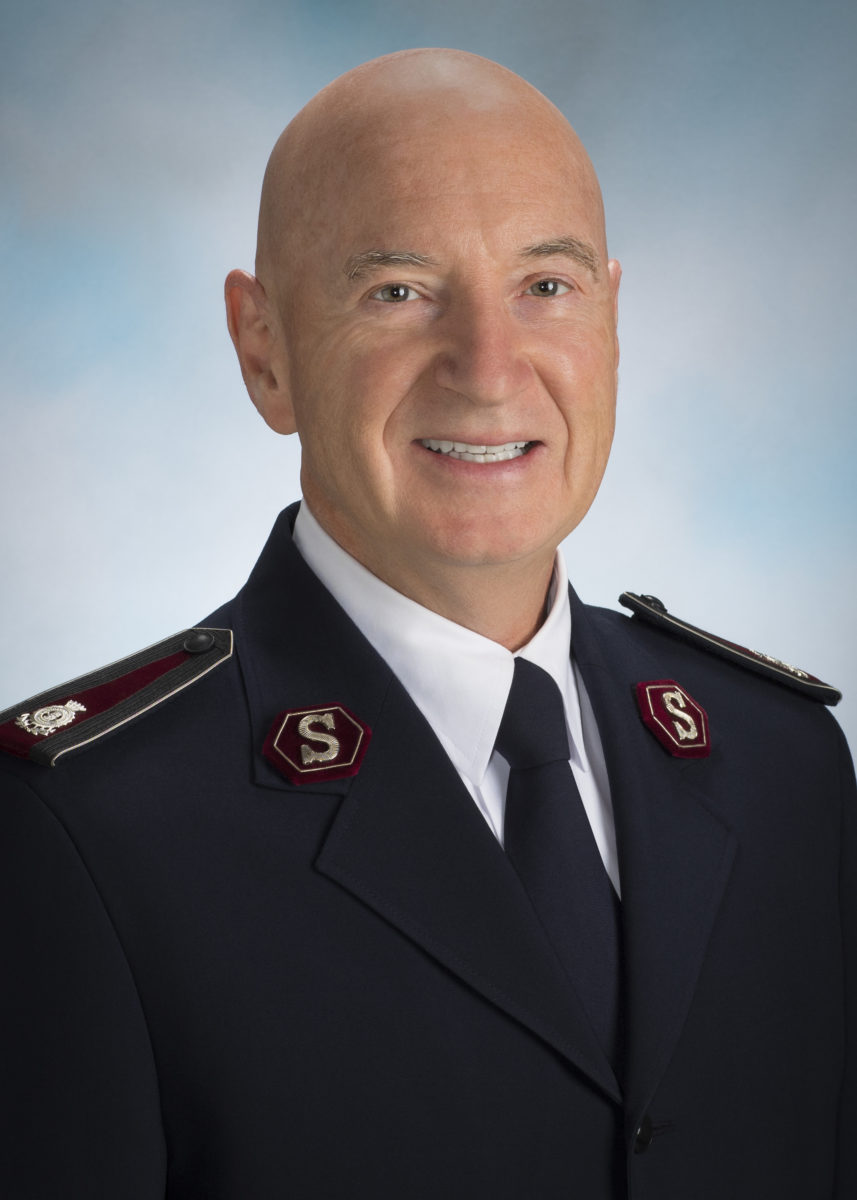 Dear Friends:
It is hard to believe that in less than a month, the major changes associated with Project Advance will take place. We continue to be so thankful to all those who have been involved in the study and planning which began in 2018, and to those who have asked questions, provided input, or made suggestions in the Town Halls, through the Project Advance mailbox, and through the Change Agent Network. We are especially grateful to those who regularly pray for God's leading as we move through this time of transition.
Change on the horizon
Organizationally, our biggest step forward in advancing our mission on the program side is the establishment of 14 Area Commands and 11 Area Coordinates.  These leadership structures will allow for focused attention of resources in the communities where we offer multiple expressions of Salvation Army ministry and where the most people in our territory live.
Over 60% of all the people who live in the 11 Central States and almost 50% of our corps are located in these 25 regions of the territory.  By taking a "one Army" approach, as opposed to a siloed approach in these communities, we believe we will see greater missional impact.  Translated that means that more people will be served holistically with the love of Christ and provided the services they need to live abundant lives.
What will remain unchanged?
We believe remaining committed to the principles which are central to who we as The Salvation Army will provide a strong foundation for mission advancement and will demonstrate stability to our corps people, our donors, and our communities.  Those principles will not change:
Our mission to preach the gospel of Jesus Christ and serve in His Name without discrimination.
Our commitment to serve the people of the urban and rural communities throughout the Central Territory.
Our passion to help more people become more like Jesus.
Our focus on local denominational and holistic ministries.
Our financial accountability and governance structures.
Our commitment to provide pastoral care and support to the officers, employees, corps members, and those who come to The Salvation Army for service throughout the Central Territory.
What will be different?
Of course, implementing Project Advance will bring a number of changes.
The Central Territory will move from ten to eight Divisions as of July 1.
Increased number of Area Commands and Coordinator offices will lead to increased focus, resources and support to the corps and institutions in our major metropolitan areas.
Many employees and officers will have new supervisors and co-workers because of new organizational structures.
Fewer officers will be in administrative appointments. 
The number of states working with multiple Headquarters will decrease from five to three.
The size and scope of responsibility of four of our divisions will increase
Benefits:
Previous Project Advance communications have mentioned our goal is to provide more personnel and resources closer to where people are being served as a key strategy to spur mission advancement.  We anticipate as more administrative responsibilities are moved from the local corps officers to Divisional Secretaries for Area Command and Coordinators, local corps officers and soldiers will have greater opportunities to build and strengthen transformative relationships in our corps and in our communities. We believe and pray that we will see more people accept Christ as their Savior, grow in their faith, and become actively involved in serving and in making more disciples of Jesus.
I want to share a few details about the anticipated impact of Project Advance.  The officer personnel impact resulting from the upcoming changes of appointments will be: 17% fewer officers will be assigned to headquarters appointments The Area Command and Coordinator appointments will also provide increased leadership developments opportunities.
The estimated financial impact will be approximately two million dollars of savings annually.  We anticipate a significant portion of the savings will be reallocated to the local units.  However, increased efficiency is only one part of the financial impact.  One of the projected outcomes of the expansion of Area Commands and Coordinator offices will be increased fund raising and corresponding allocations resulting from increased focus and public relations by Area Command and Coordinator teams. A key strategy for mission advancement will be a greater dependency on mission-minded staff, employees and soldiers engaging our communities, donors, social, congregations and those seeking assistance through our social service ministries.
The Program Section at THQ is finalizing a scorecard which will include both qualitative (stories) and quantitative (statistics) of how the Army's mission is advancing at our local units throughout the territory.  The plan is that there will be a level of customization to reflect each community's needs and strengths.
Finally, we anticipate seeing our governmental relationships and agreements strengthening through both the work of the Area Commands / Coordinator offices, and the fewer number of states working with multiple Headquarters mentioned earlier.
Timeline:
June: 
Training for DS for Area Command and their staff that will be reassigned within these new structures
Newly appointed Area Coordinators will receive training. Current Area Coordinators who will continue after the transition will also be invited to participate in the training.
On Saturday morning of Commissioning weekend, a special recognition honoring our traditions and marking new beginnings will take place as the divisional flags of Eastern Michigan, Heartland, Metropolitan and Western Michigan Northern Indiana are retired.  New flags for the Great Lakes and North & Central Illinois Divisions will be presented and dedicated.
Before our transition from ten to eight Divisions on July 1, the Heartland and Western Michigan/ Northern Indiana Divisions will take the opportunity to celebrate the ministry which has taken place and the strong relationships which have been built within those two Divisions.
Western Michigan / Northern Indiana is combining their "Homecoming" with the end of Music Camp concert at Little Pine Island Camp on June 25th. The plan is that day will be a family focused event to celebrate and to anticipate.
The Heartland Celebration combined with their Music Camp closing program will be held at the Scottish Rite Theatre in Peoria (400 NE Perry Ave.) on June 25 at 2:00 PM.
July: 
First week: 
The Central Territory will transition to 8-divisions on July 1.
Newly appointed Divisional Secretaries for Area Command and Coordinators will begin serving in their new assignments.
Officers and employees will begin their roles in the new organizational chart and operations.
July – September 
Great Lakes, Indiana, North & Central Illinois and Western Divisions will hold events where corps will be welcomed and new relationships will begin. 
1st week of October – December:
The financial transition of our structures to new divisions will occur after audits, year-end close outs and grant required reports. In addition, all codes for fund raising will change so that donations get to the appropriate corps and communities in the new divisions.
Points of Contact: 
As always, please feel free to share this information with others in your headquarters or corps (Employees, soldiers, Advisory Board members) who would want to be better informed about this important time in the Central Territory.  Questions can be sent to [email protected] or to the Change Agent Network members within each command.
One final word: While change always includes a level of uncertainty and even anxiety, as we move from the familiar, we can find great comfort in knowing our faithful God knows us by name and promises to accompany us on our journey (Ex 33:12-23).
Please continue to join me in praying for the divisions, officers, soldiers, employees, and corps which will be experiencing transition at the end of this month.
Blessings,
Brad Bailey
Commissioner
_________________________________________________________________________________
May Project Advance Update from TC Commissioner Brad Bailey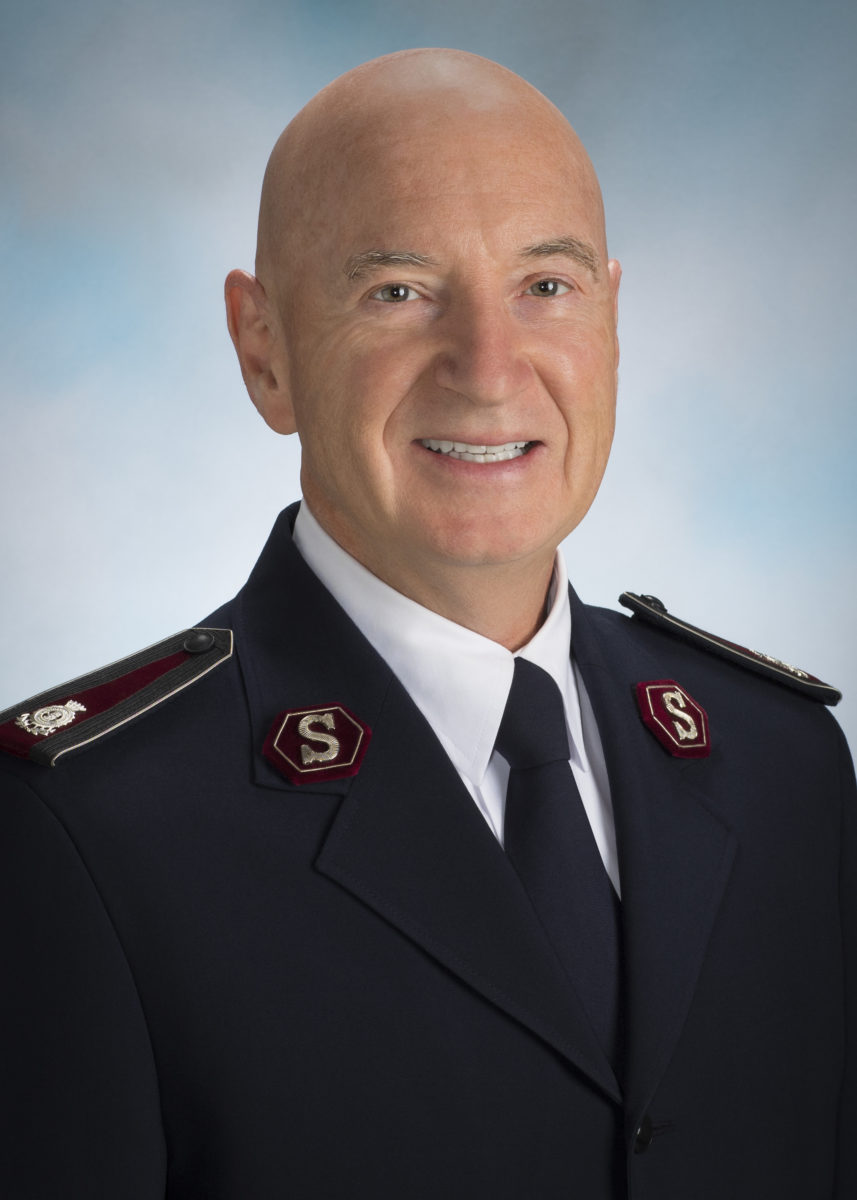 Dear Friends,
I am writing to inform you about the progress of Project Advance, the reorganization occurring within the Central Territory of The Salvation Army.
What Has Happened? 
We are blessed that more than 150 people across the Central Territory have invested countless hours preparing us for this transition.  Specifically, we are thankful for the engagement of Divisional Leadership, Cabinet members, and the many Project Advance groups:  Management Team, Workstreams, Change Agent Network, and our Steering Committee.
In the last monthly communication, some preliminary information was shared about the second Project Advance survey which was sent to the territory.  We are thankful for the 1476 people from every command in the Central Territory who responded to the second survey.  While the results indicated that more stakeholders in the Central Territory are aware of Project Advance, we found there remains:
Evidence that information distributed is not always received or accessed
A desire for increased transparency and accountability
A need for regular, clear communication aimed at increasing the level of trust
A need to communicate the spiritual and missional foundations of Project Advance more clearly. As was also shared last month, it is important to communicate that Project Advance primarily focuses on the reorganization of the Central Territory and is occurring alongside other initiatives and processes currently underway. The following is provided to clarify . . .
What Project Advance Is  
The geographical reorganization of the Central Territory based on the present needs of the Territory
An initiative to become more efficient at providing social and ministerial services to the communities served
The development of Area Commands and Area Coordination to increase pastoral care and local support
The development of new leadership appointments and delegation of authority to improve efficiency and decision-making
An initiative to provide more attractive workplaces and culture that aids in recruitment and retention (this may include compensation and benefits reviews as well as additional opportunities for leadership/career development)
The strategic and organizational reallocation of officers within new divisional structures to more effectively meet our missional objectives.
What Project Advance is NOT 
An initiative to close corps
An initiative to reduce employee and/or officer personnel
An effort to shift more resources to THQ
An initiative to generate revenue
A pursuit of maximum efficiency regardless of the impact on mission or people
We continue to believe reorganizing the territory will allow us to put our Army and Territory in a better position to serve our communities, preaching the gospel in Christ's name and serving everyone without discrimination. We are convinced reorganization will position us to face the challenges that we have been encountering over time: financial challenges leaving corps and divisions under-resourced; decreasing number of people who actively demonstrate The Salvation Army is their church home; a prolonged decline in the number of active officers, corps and soldiers; and the increased competition from social services organizations.
Progress updates
Our engagement with Group Newhouse concluded on March 31.  They have served us well and have provided the processes and tools to guide us through the transition.
The Brief of Appointment for Area Commanders and Coordinators have been created or revised. The Minutes concerning the designation of Area Commanders and Coordinators, and the Expanded Delegation of Authority have been revised to include the expansion of Area Commands and Coordinator offices throughout the Central Territory.
The information on the Project Advance page on our internally facing website (salarmycentral.org) now includes the town hall recordings, responses to all Project Advance specific questions, a frequently asked questions (FAQ) button, and contact information.
Workstream groups continue to meet, working with Commands to finalize the details which are necessary for the transition (HR, IT, Finance, Contracts, Legal, etc.) from 10 to 8 Divisions on July 1.
Plans are in place to celebrate what God has done through loving service of the officers, soldiers, employees, and volunteers in the Heartland and Western Michigan/ Northern Indiana Divisions.
Divisions are making plans to bring together the people who are part of new or enlarged Divisions throughout the summer and early fall.
Timeline
1st week of May:
Officers will be informed of appointment changes and Area Commanders and Area Coordinators will be named
June
Training for Area Commanders, Area Coordinators, and for staff that will be reassigned within these new structures
1st week of July:
The Central Territory will transition to 8-divisions. Divisions will transition and everyone will begin their roles in the new organizational chart and operations.
1st week of October – December:
The financial transition of our structures to new divisions will occur after audits, year-end close outs and grant required reports. In addition, all codes for fund raising will change so that donations get to the appropriate corps and communities in the new divisions.
As always, please feel free to share this information with others in your headquarters or corps (Employees, soldiers, Advisory Board members) who would want to be better informed about this important time in the Central Territory.  Questions can be sent to [email protected] or to the Change Agent Network members within each command.
Please keep this process in your prayers.
Blessings,
Brad Bailey
Commissioner
_________________________________________________________________________________
Citywide transformation
Advancing the mission through area commands and coordination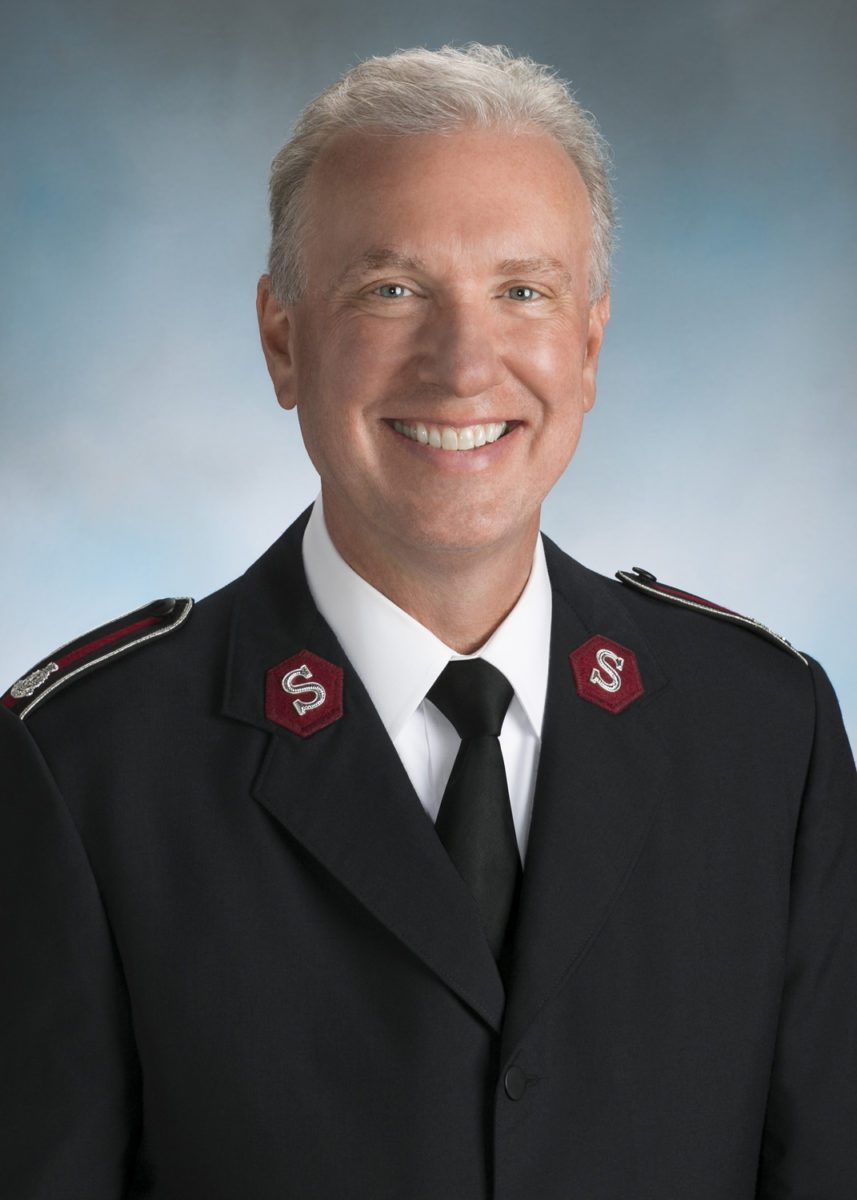 by Lt. Colonel Jonathan Rich
Secretary for Program
What is a Salvation Army Corps? To this I reply that it is a band of people united together to attack and Christianize an entire city. We are sent to war. We are not sent to minister to a congregation and be content if we keep things going. We are sent to make war—and to stop short of nothing
but the subjugation of the world to the sway of the Lord Jesus. — William Booth, The Words of William Booth by Cyril Barnes
William Booth's 19th Century language, "to Christianize an entire city" may seem quaint and perhaps even offensive to some. Today, might we say something like this instead:
The Salvation Army is called and commissioned to ignite community-wide, holistic Gospel transformation through a deep commitment to evangelism and conversion and a deep commitment to deeds of compassion and social justice…
I'm a firm believer The Salvation Army (soldiers/adherents, professional staff, officers…) is called to "entire city" or "community-wide" transformation. From an historical perspective, The Salvation Army was birthed in the largest, most densely populated city on the planet in 1865. William Booth's In Darkest England and the Way Out proposed nothing short of a "scheme" to rescue over 3 million people from a life of spiritual and physical poverty throughout London and beyond.
What is our "scheme" today?
One of the most significant initiatives we are launching through Project Advance is to shift away from a structure that currently "adds on" the leadership of our work in the major metropolitan areas of our territory to an overburdened and broadly scoped divisional staff.
As of this July 1, 2022, we will shift to a structure that allows an "area command" leadership team to give dedicated and laser-focused attention to our missional advancement in the large cities and regions in the 11 central states. This is a major, missional paradigm shift for our territory.
Fourteen area commands have been identified in the Central Territory. Most of these are based in metropolitan regions of over 1 million people and include multiple expressions of Salvation Army ministry. In fact, those 14 regions comprise over 60 percent of everyone living in the 11 central states.
Here is an example of what this will look like: The Metropolitan Region of Grand Rapids, Mich., is populated by more than 1.4 million people. That area command will include four corps, a Kroc Center, large social service centers and more. An area commander, appointed this June, and his or her team will give 100 percent of their attention to leading and resourcing The Salvation Army to "save souls, grow saints and serve suffering humanity." Currently, that work is done by a divisional commander and a divisional headquarters team who also have all of Western Michigan and Northern Indiana as part of their leadership scope.
This may not seem that revolutionary, but it is a major shift we think will lead to greater missional advancement in the places where we have the most resources to bring to the most people for the glory of God through the power of the Gospel.
When all is said and done, I believe we are called by God, in the communities in which we live, just like He called His people to bring citywide transformation through the prophet Jeremiah:
"…Seek the peace and prosperity [shalom…wholeness] of the city to which I have carried you into exile. Pray to the Lord for it, because if it prospers, you too will prosper." (Jeremiah 29:7, NIV 2011)
_________________________________________________________________________________
Advancing together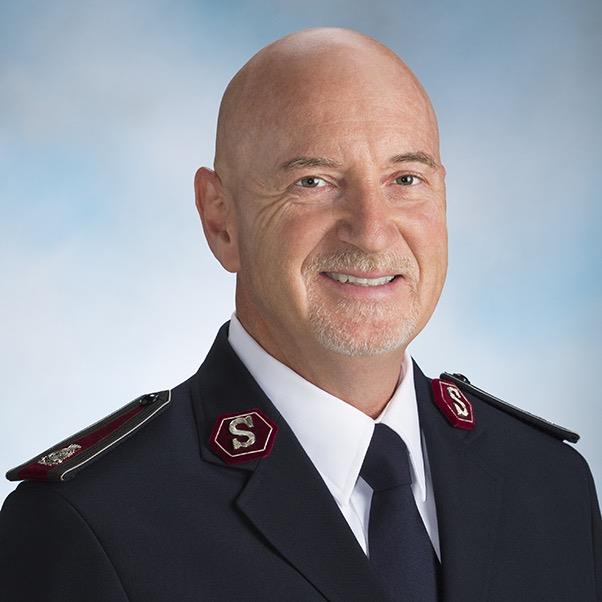 by Commissioner Brad Bailey
Territorial Commander
As we continue to move forward with the reorganization of the territory to better enable mission, I want to thank you for your involvement and commitment to The Salvation Army. We appreciate the countless ways you give of yourself for the betterment of others in and through The Salvation Army.
I recognize change can be difficult and am aware of the emotional upheaval that changes of longstanding procedures, geographic placements and even the birth of new opportunities can generate. This is especially true for those of you who have dedicated much love, sweat and tears to fulfill Christ's mission in whatever corner of the vineyard you and your loved ones have been planted and contributed to the forward movement of the Army you love.
Today, we stand on the strong shoulders of those who have gone before us—officers, soldiers, employees, advisory board and council members, auxiliary members, other volunteers and friends of the Army—whose faithfulness has brought us this far by faith, leaning on and trusting in the Lord. Their legacy of service and commitment offers us the privilege of embracing and living out our holistic mission to share the Gospel and serve suffering humanity in Christ's name without discrimination throughout the 11 central states comprising this beautiful territory.
We can courageously step up and do so by slipping our hand into our Father's, allowing His Spirit to guide us forward as a leaner, more efficient, effective territory. We are convinced that The Salvation Army has been raised up for such a time as this to provide Gospel-centered, transformational ministry at a broader scope and with a higher level of public awareness.
The overriding force behind this initiative is the desire to position ourselves to emerge as an effective fighting force for decades to come because of what we are boldly and courageously doing during these days. We have never been better positioned to streamline processes and redeploy financial and personnel resources at every level.
As you'll be aware the Central Territory pulled together a Reorganization Task Force to examine how we could address challenges while focusing on new and creative ways to move forward. Their substantial efforts resulted in recommendations which were further validated by external consultants and sent to International Headquarters (IHQ) last November. Without question, IHQ approved the proposal to reorganize our territory to an eight-division model, recognizing the benefit of freeing additional officer personnel for frontline appointments and realigning corps/service area designations. This will further release our potential to experience denominational growth and expand social service ministries, optimize territorial assets, and provide additional leadership development opportunities for officers and employees, which ultimately will improve our capacity to serve others.
We were pleased with the phenomenal participation in the Project Advance survey earlier this year with more than 2,300 responses from people of various ranks, geographies and areas of involvement and responsibility, as well as the more than 600 participants in the virtual territorywide town hall meeting in February. I would encourage you to continue to be actively engaged and an agent of change in the area in which you serve. With your understanding and involvement, we are genuinely able to move forward as a territory.
Let us take heart from the Lord's message to Joshua following Moses' departure. These verses were underlined in my mother's Bible and were memorized through the years. In those moments in life when she or our family needed a reminder of God's presence, she would speak them over us as I now am privileged to do over you:
"Be strong and very courageous. Be careful to obey all the law my servant Moses gave you; do not turn from it to the right or the left, that you may be successful wherever you go. Keep this Book of the Law always on your lips; meditate on it day and night so that you may be careful to do everything written in it. Then you will be prosperous and successful. Have I not commanded you? Be strong and courageous. Do not be afraid; do not be discouraged, for the Lord your God will be with you wherever you go." Joshua 1:7-9, NIV
_________________________________________________________________________________
New names for new divisions
by Lt. Colonel Paul Smith
Shakespeare's Juliet asked: "What is in a name?" That same question arose as we considered the new divisions being created within the Central Territory as Project Advance implementation approaches. What names would clearly identify both the geographic location of the new divisions and help bring together corps and communities as a result of the territorial reorganization?
The Project Advance recommendation approved by International Headquarters is a phased implementation beginning with a transition to eight divisions. The corps and service territory of the Eastern Michigan Division and the Western Michigan/Northern Indiana (WMNI) Division will be united. The new division will serve the entirety of lower Michigan and the eastern portion of the upper peninsula. Likewise, the Illinois area of the Heartland Division will join with the Metropolitan Division, and the Iowa area of Heartland will become part of the Western Division. Finally, the northern Indiana areas which are presently part of the Metropolitan and WMNI divisions will be added to the Indiana Division.
Territorial Leadership decided that it would be beneficial for the divisions to have an opportunity to weigh in as to whether new divisional names would be helpful. After discussions, Territorial Leadership has approved:
• The Great Lakes Division for the units coming together in Michigan
• The North & Central Illinois Division for the merging corps in Illinois
• The Western and Indiana divisional names will remain as they are currently since they clearly identify the areas these divisions will serve.
When Juliet asked: "What is in a name?" she went on to say: "That which we call a rose by any other name would smell as sweet." Even though some divisional names will change and others will remain the same, we pray that our continued loving and sacrificial service to the people we serve and with whom we worship will be a sweet-smelling offering unto the Lord.
_________________________________________________________________________
Territory's reorganization announced
In a world that needs the demonstration of Christ's life-changing love and grace more than ever, the Central Territory is poised to serve stronger and more effectively with its upcoming reorganization on July 1, 2022.
"The Salvation Army has an unprecedented opportunity to provide Gospel-centered, transformational ministry at a scope and level like never before," said Territorial Commander Commissioner Brad Bailey. "Our goal is that the organizational changes and operational efficiencies that will be implemented will enable The Salvation Army's denominational and practical ministries to continue to grow in scope and impact."
Resulting from a comprehensive two-year process of review and analysis, the plan calls for the realignment of divisions resulting in a total of eight divisions to better advance the mission. In addition to the shift in divisional boundaries with fewer headquarters and the realignment of corps, Project Advance calls for the creation of additional area commands and coordinator offices to provide dedicated attention to holistic mission in larger cities and surrounding area corps while releasing divisional staff to provide support and encouragement to outlying areas of the division.
"The vision is that all corps ministry within these new structures will be better positioned and empowered to reach their potential in the areas of evangelism, discipleship and Christ-centered social services," said the territorial commander.
The reorganization will release resources for corps plants and new ministry expressions and provide additional officers for frontline appointments. It also will provide the ability for a consolidated, united approach with state and local partnerships.
"We're taking all steps possible to push resources—both financial and personnel—closer to where ministry is taking place," said Assistant Chief Secretary Lt. Colonel Paul Smith who has overseen Project Advance.
According to the announcement, most of what takes place in corps, divisional headquarters and territorial headquarters will continue, and the majority of the employees who serve and support the organization's ministries will still be needed.
Moving forward, divisions will identify underutilized corps operations and the right size of ministries for locations for a more positive impact of the overall divisional footprint and to better identify financial resources for redistribution to new ministries and program initiatives.
Supported by the management consulting firm Group Newhouse, Project Advance workstream groups in personnel, programs, asset management and operational efficiency and the steering committee are working with the divisions and corps in preparation for a smooth unification.
_________________________________________________________________________________
An update on the territory's restructuring process
As the territory continues to explore reorganization options to better advance the Army's holistic mission in the Midwest, a Steering Committee composed of officers, soldiers and employees from different divisions and organizational levels has been created to provide direction, oversee development, and make recommendations to the Territorial Cabinet. The Steering Committee will review the findings of newly created Divisional Workstreams in the areas of personnel, funds, assets, programs, and operational efficiency.
"We are confident these five pillars will allow us to enhance our missional advancement and effectiveness throughout the territory," said Commissioner Brad Bailey, Central territorial commander.
Like the Steering Committee, the workstream groups are composed of officers of different ranks, soldiers and employees with expertise and experience. They are refining and building on the work of the Territorial Reorganization Task Force, providing additional research and insights on ways to better support frontline ministries to advance missional objectives. This will help ensure that underlying tenets are sound before pursuing any possible reorganization efforts.
The management consulting firm Group Newhouse continues to work with the territory in this process. In September a Town Hall Meeting with all active officers was held on Microsoft Teams where the territorial commander gave an update and a supporting panel answered questions which were submitted in advance and during the meeting through chat.
The meeting is part of a commitment to transparent and two-way communication which also includes the opportunity for officers, soldiers and employees to share their thoughts, concerns and suggestions for Project Advance by writing [email protected]
It is anticipated that an announcement will be made in January with implementation in June.
"I want to reiterate that we are going through this process for one reason and one reason only: to strengthen God's Army for His glory and the good of those He has called us to serve holistically," concluded Commissioner Bailey, who has asked for your continued prayers for the Lord's leading in this process.