by Justin Grajek
For nearly 20 years, the Wayne Westland, Mich., Corps has partnered with Warm Hearts, a nonprofit organization which hosts community baby showers to educate and provide resources for pregnant mothers.
Warm Hearts was started by Carol Sharp who was haunted by Michigan having the seventh highest infant mortality rate in the country. She was inspired to help pregnant mothers prepare for their babies' arrivals.
"I came to The Salvation Army here and asked if we could use their building," Carol said. "We didn't have any money. We said we'd muster some up, and that was the beginning."
Carol's vision was to provide necessities like diapers and bottles alongside educational materials, as well as to host breakout sessions on a variety of topics like breastfeeding and baby safety. With the help of donors, volunteers and community partners, she's been able to do just that.
"Those little packages are pretty fragile, and it's a big responsibility to understand what's happening to them," said Carol. "The best thing you can do is educate yourself."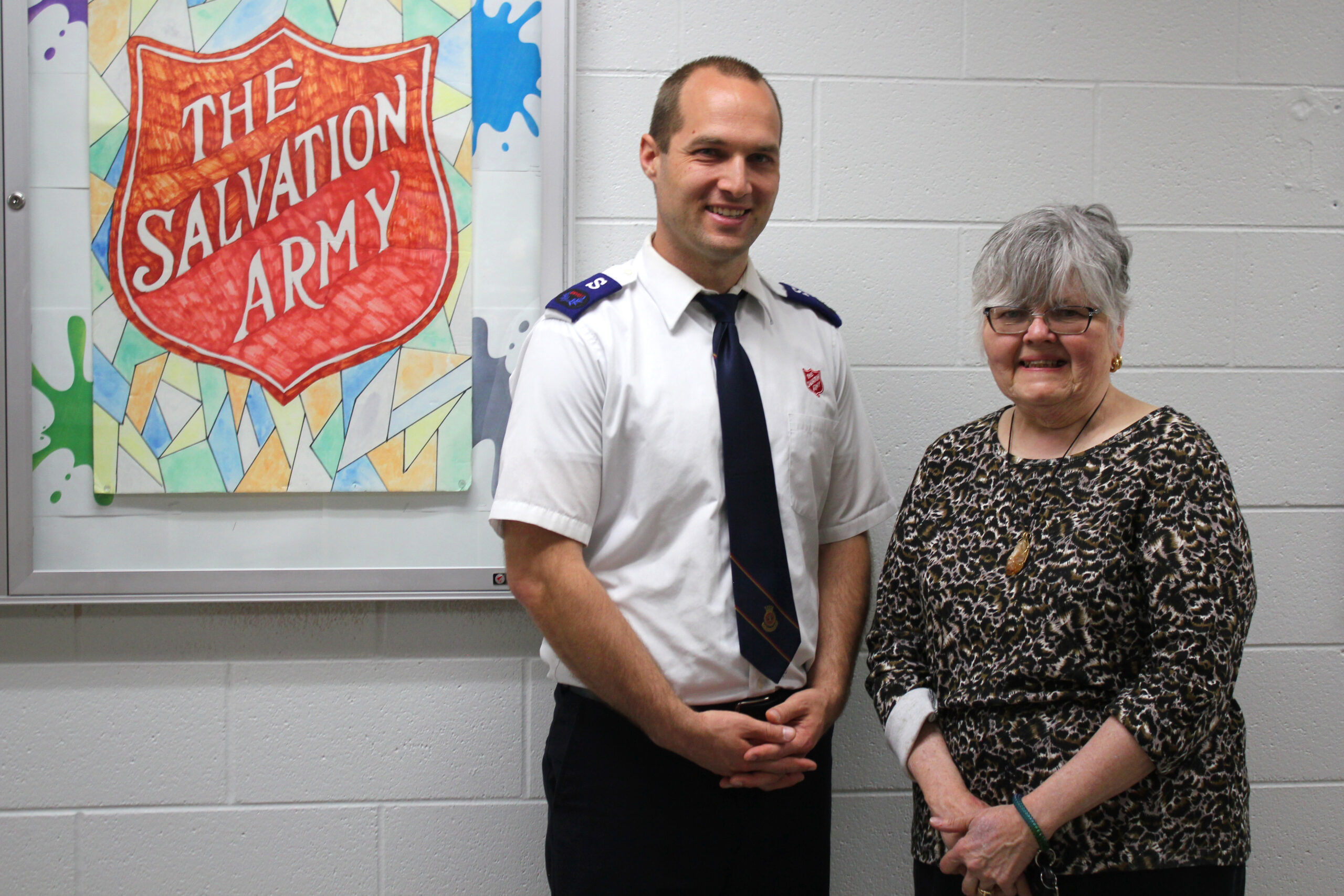 Envoy Andy Barylski, corps administrator, has been working with Carol for 15 years. His wife attended showers when she was expecting their two children. With Carol's retirement next year, the corps will take the reigns in throwing the community baby showers.
"Giving ladies hope is what I've seen," Envoy Andy said. "As The Salvation Army, we really want to embrace that."
The showers have gained steady support from the community throughout the years. At one shower the mayor drove up in a pickup truck full of diapers to distribute. This year volunteers from Ford Motor Company's Women of Ford Finance (one of its diversity, equity and inclusion groups) helped to ensure the shower ran smoothly. A community action agency also provided a grant which paid for some of the items distributed.
Schquwana Troup is grateful, saying the showers have helped her prepare for the arrival of her children.
"This is the third community shower I've been to," she said. "Just trying to gather a few things, you know. It was kind of hard during COVID money-wise, so this is a good thing for the community."