by Captain Blake Fewell
Every year, the gates at the College for Officer Training (CFOT) are opened to welcome officer candidates and those considering their calling to fulltime ministry to experience the campus for a weekend. Known as the 730 Weekend, delegates are invited to explore their calling, receive enriching teaching from God's Word, and enjoy fellowship with cadets and officers on campus.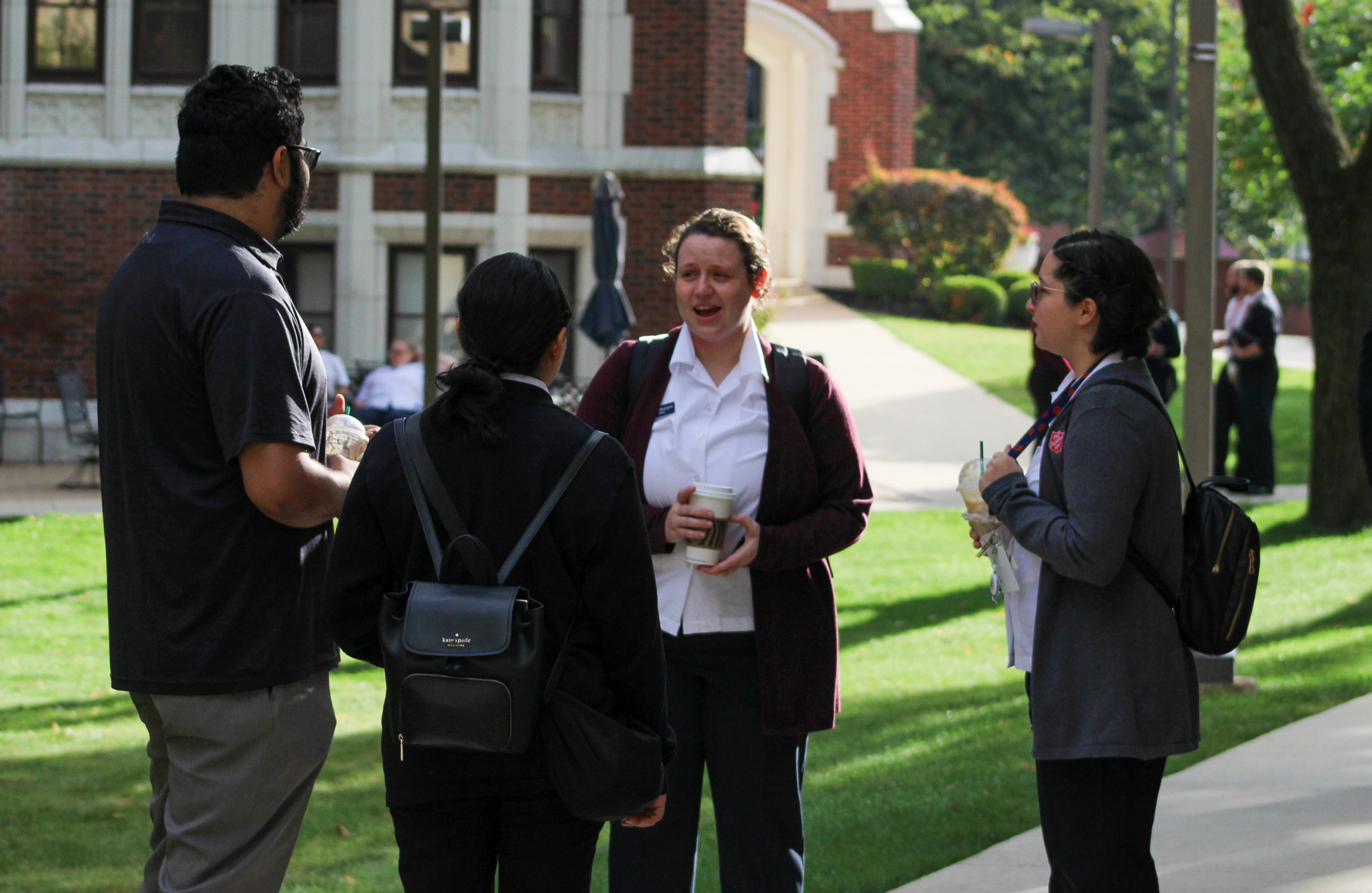 Following the Public Welcome of Cadets and Installation of the Territorial Commander, nearly 50 delegates from the Central Territory made their way into the heart of Chicago. Each one was assigned a cadet host who greeted them, showed them to their accommodations and accompanied them throughout the weekend, which gave each delegate the opportunity to ask in-depth questions about the calling to become an officer and Christian ministry.
Saturday officially began the weekend activities. It started with a tour of the campus, experiencing the rich history of Booth Manor, the academic spaces, accommodations and facilities. Many delegates took time to stop in the hallways of the Railton building to search the photos of previous sessions, perhaps looking for a family member or one of their corps officers.
The campus erupted with praise and worship several times over the weekend during united worship meetings. Divisional candidates and youth leaders led the delegation in singing and prayer in the packed CFOT chapel. Each service included a mentor moment from soldiers and officers to encourage delegates and to share insights they have learned in their ministry, such as engaging in ministry where they are now, keeping their eyes focused on Christ, and being obedient to God's calling.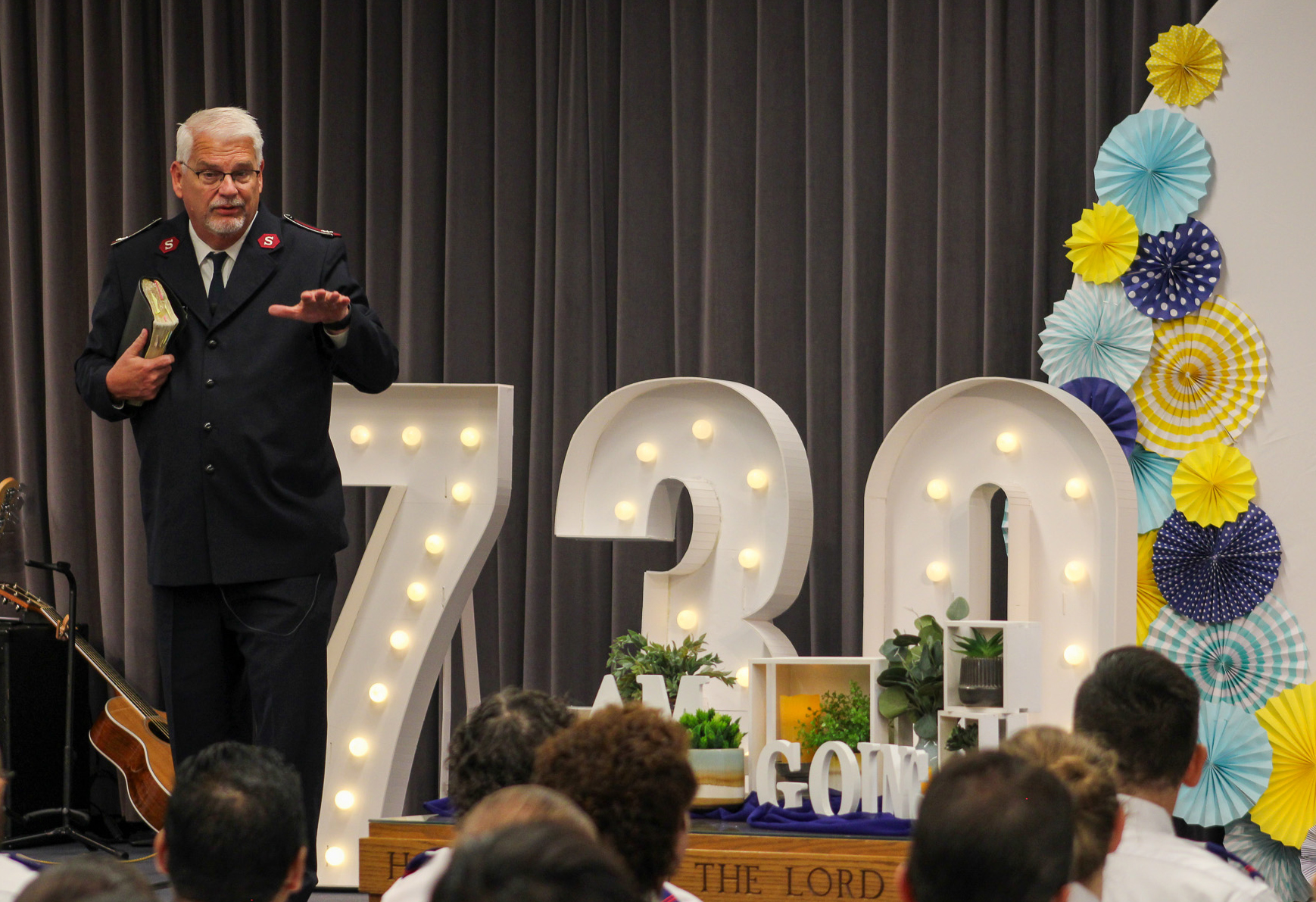 The highlight of the weekend was the biblical teaching by Lt. Colonel Randall Polsley, Northern divisional commander. He shared from Jesus' teachings to His disciples about the necessity of welcoming everyone who needs Christ, sharing the gospel with all people, and going into the harvest field of ministry that the Lord has prepared for us. Through these messages delegates were challenged to embrace everyone with the love of Christ, share their faith with those they encounter, and trust the Lord has prepared their ministry even before they have arrived.
The weekend also included informal times for delegates to further explore their calling. Major John Pook, CFOT training principal, shared with cadets and officers that the most important interactions of the weekend would not be in a meeting but around tables over a meal. As delegates and their cadet hosts gathered for lunch or dinner, they engaged in these significant conversations, sharing about their experiences, excitements, concerns and passions.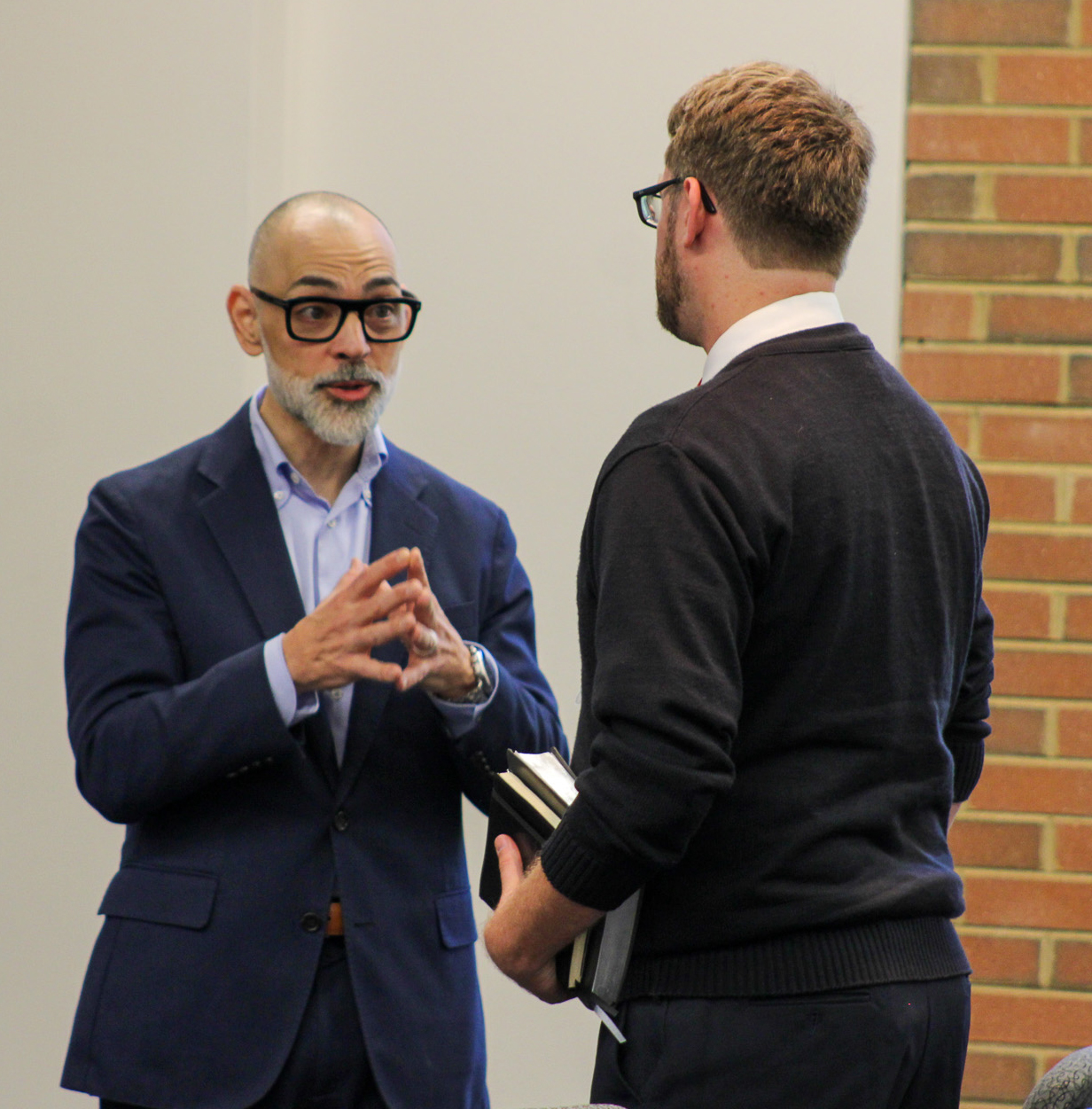 Additionally, delegates heard from officers and cadets through candidate conversation groups and panels. They met with small groups of cadets and staff officers to ask burning questions about cadet life, officership and Salvation Army ministry. They also heard from Territorial and CFOT leaders in a panel session where the logistics of the 22-month training program were presented.

The Central Territory seeks to provide the most constructive support for candidates to help them become strong officers. The Salvation Army has utilized the expertise of Blake Lanier to provide coaching and preparation support for candidates as they prepare to enter training. Blake shared with the delegates about the Coaching Action Plan (CAP) program that provides ongoing support as they explore God's call in their lives and prepare for entering full-time ministry.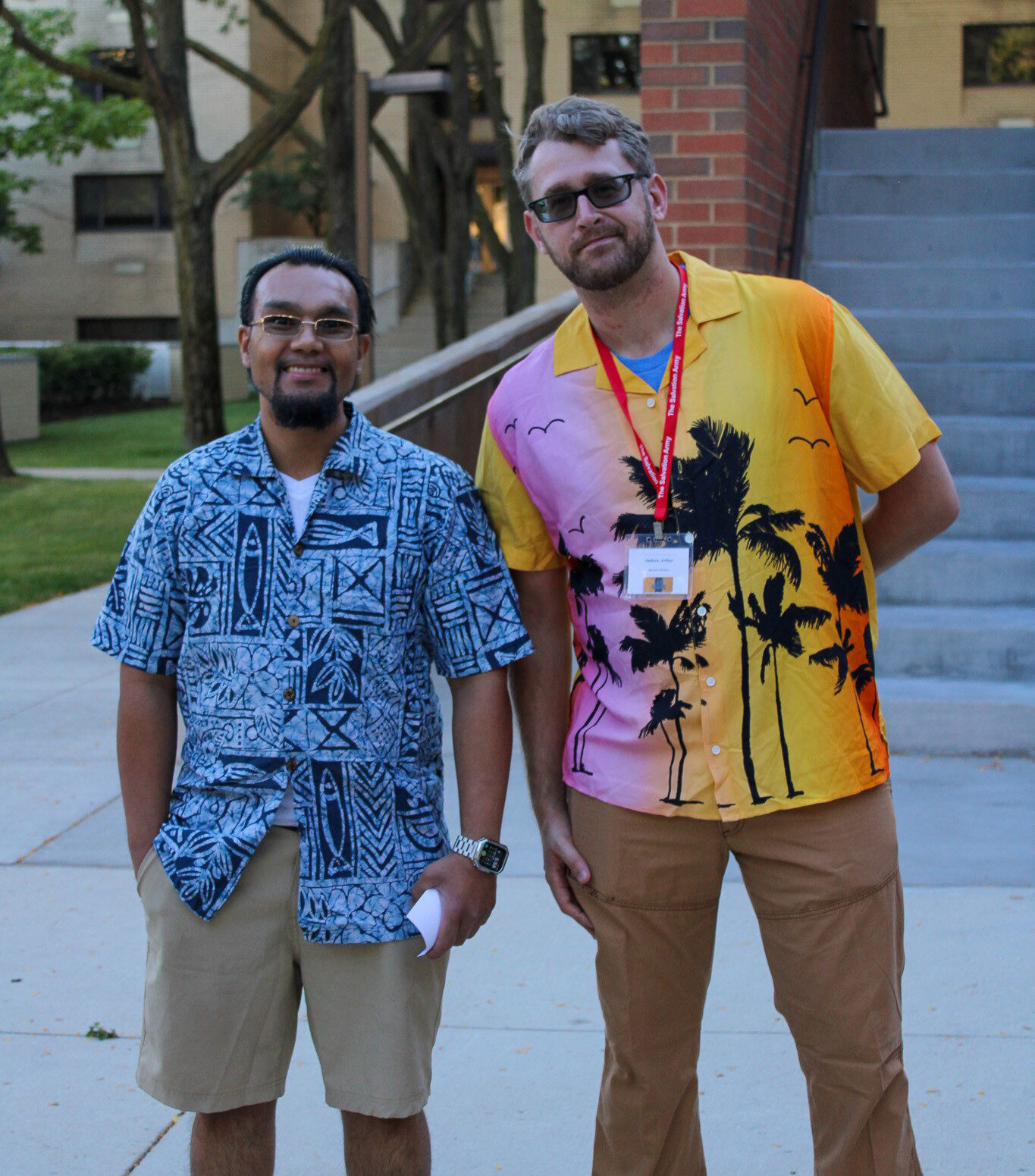 Saturday evening, the entire campus was transformed into a tropical beach as the delegates, cadets and officers enjoyed one last summer party. Dressed in khaki and white, they enjoyed conversations at their tables, good food, tropical desserts, and Broadway karaoke. Even during these moments of fun and fellowship, strong bonds and sacred conversations took place.
The 730 Weekend was far from just a campus visit event. Delegates went home strengthened and supported in exploring their calling.
"The weekend was mainly God reconfirming His call in my life to be a Salvation Army officer," said Lydia Welch, a delegate from the Indiana Division. "The biggest thing I was reminded of was to be sensitive to God's timing and not try to make up a timeline of my own."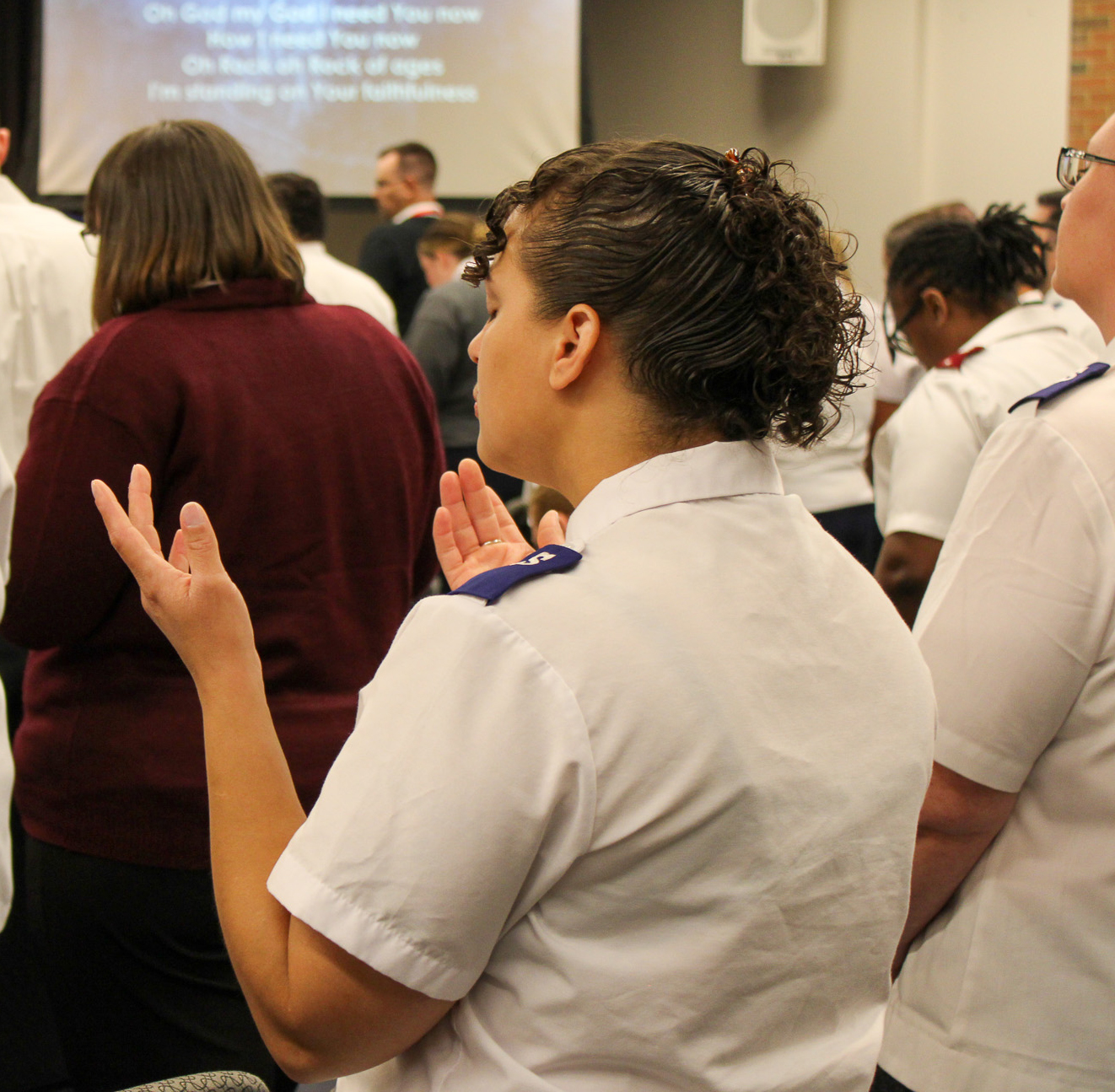 Delegate Bradley Jones from the Northern Division, said, "The 730 Weekend was an absolute blessing! What an amazing opportunity to see the life of a cadet at the College for Officer Training."
The weekend affirmed that God continues to call His people into full-time ministry as Salvation Army officers. As Colonel Polsley reminded delegates on Sunday morning, Jesus is preparing a harvest field. Jesus is also preparing the harvesters to go into the world to seek and save the lost.
This event is just one of many ways the Central Territory supports, encourages and prepares candidates as they seek their calling to ministry. The relationships that are built during the 730 Weekend help candidates get a glimpse of what their future may look like and ignite the fire within them to be faithful ministers as they pursue obedience to God's call.
---
How you can pray for candidates:
1. Pray that God would continue guiding the path of those He has called.
2. Pray for those who are wrestling with God's calling on their lives.
3. Pray that God would raise up new generations of Salvation Army officers.
4. Pray for those working to support candidates every day.
5. Pray that God would remove obstacles candidates face in pursuing their calling.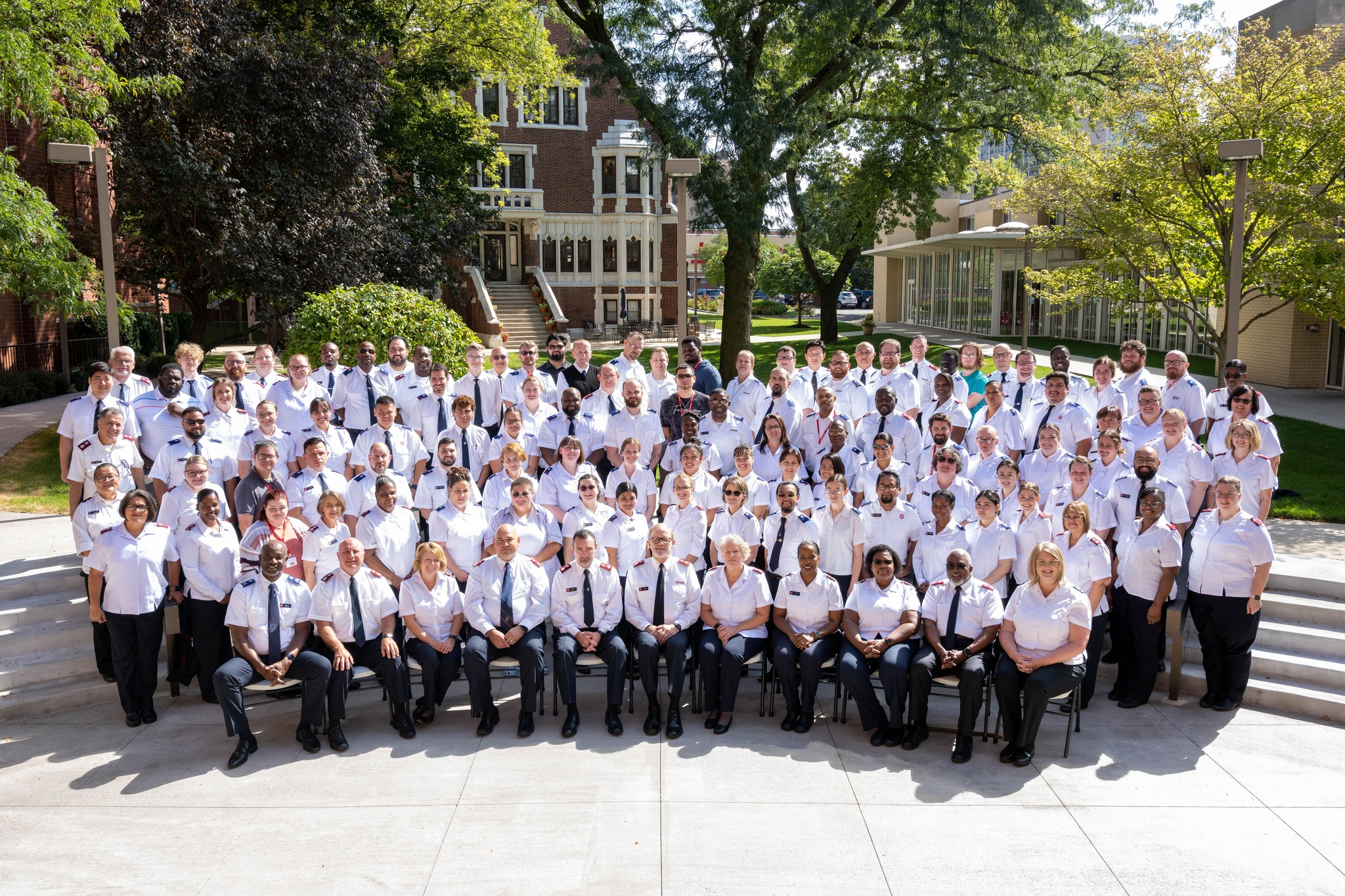 If you are interested in learning more about Salvation Army officership, reach out to your corps officer or your divisional candidates' secretary.
---
View photo gallery below