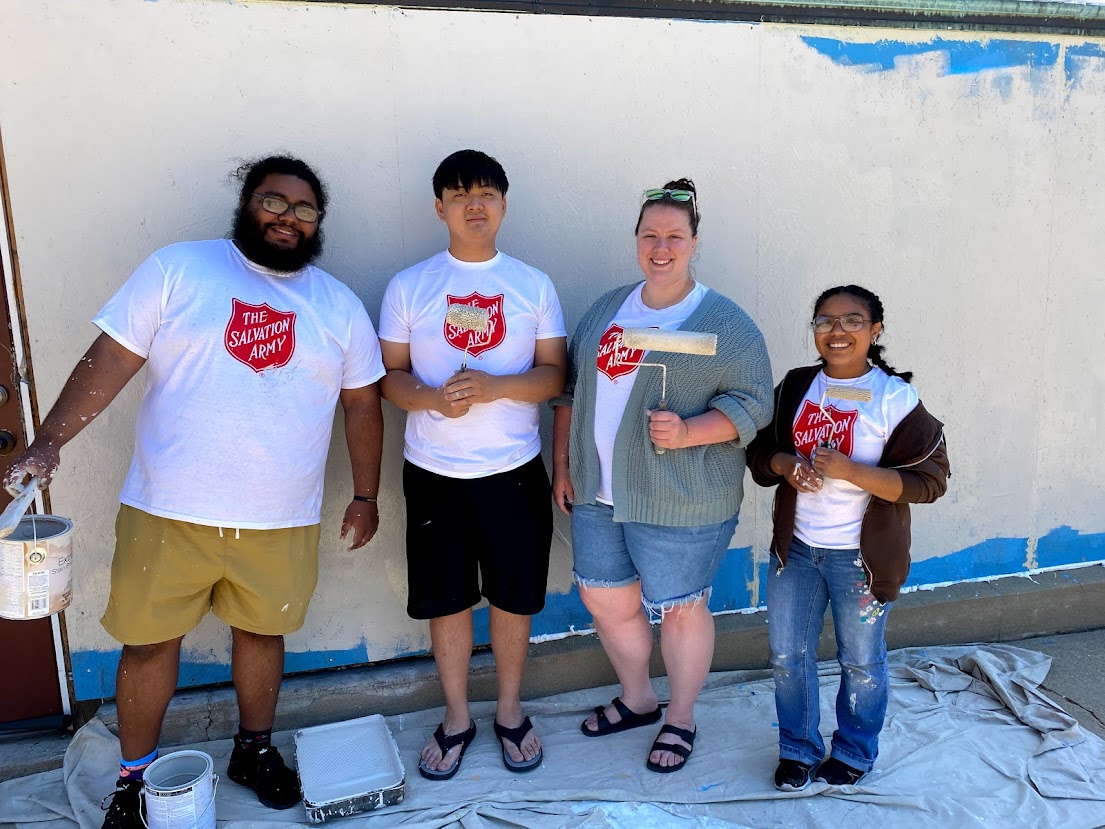 Each year the World Missions Department releases new materials showcasing World Services/Self Denial and the difference it makes. Captain Chelsea Barnes, who leads the Garden City, Kan., Corps, knows this first-hand. At 16, she was part of a Summer Mission Team (SMT) to Ghana.
In 2021, she played the Into the World videos, including one featuring disaster relief in Haiti, to give her soldiers an idea of the wide scope of World Services ministry, get them excited about The Salvation Army's global ministry and involve them in fundraising in ways that were effective and engaging for members of all ages.
The congregation responded enthusiastically to the call for donations, filling up boxes and envelopes throughout the Lenten season. Their enthusiasm was heightened by Captain Chelsea's suggested prize: the person who raised the most money would get to throw a pie in her face, with the winner announced the Sunday after Easter.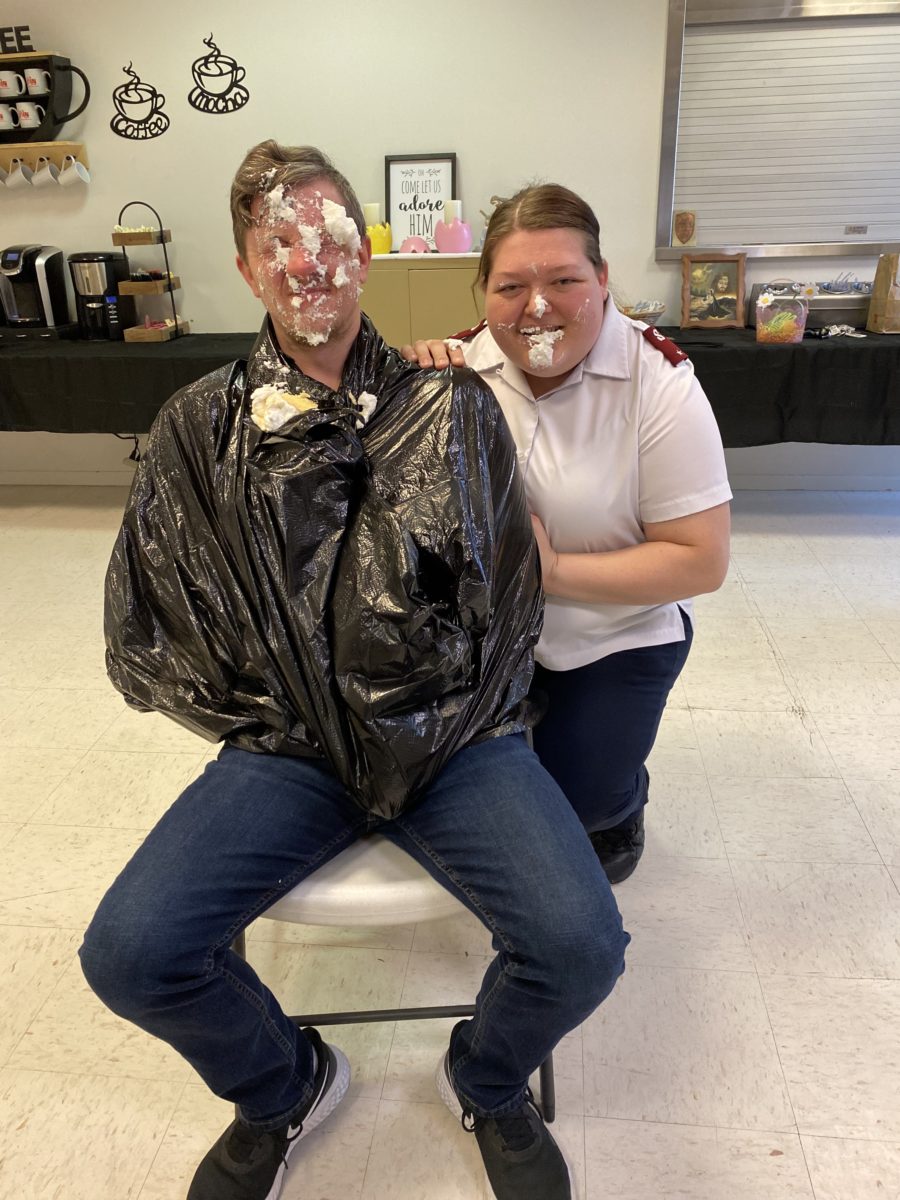 The winner, a grandmother who worked with her grandchildren to collect spare change, raised over $100 and was able to put pies in the faces of both Captain Chelsea and the corps' prior youth development coordinator.
"World Services really helped jumpstart our congregation in raising money," said Captain Chelsea. "Who doesn't want to pie their pastor in the face? Having fun prizes and discovering fundraising strategies that work to engage everyone has helped rally our congregation together."
Last year, Terecita Vasquez Perez from the Garden City Corps was selected for the territory's newest SMT which focused on social justice and city mission and ministered in the Midwest. The congregation responded by enthusiastically selling candy bars to help fund her participation and offering their prayers and support. This year, Captain Chelsea is dividing the congregation into groups to raise funds and is considering a prize of being able to make her into a "human sundae."
The sense of community gained through fundraising has led to growth in other areas of the corps, including youth programs like Friday Night Youth Night, which has grown from six to 30 kids since February 2020. Terecita has become a leader in helping to expand the youth program by encouraging kids to invite their friends for the Friday evenings of fun and spiritual growth.
"Raising money doesn't have to be a chore," concluded Captain Chelsea. "Fundraising for World Services has not only supported The Salvation Army's work in other countries, it has brought our corps closer together and closer to God at home."