by Craig Dirkes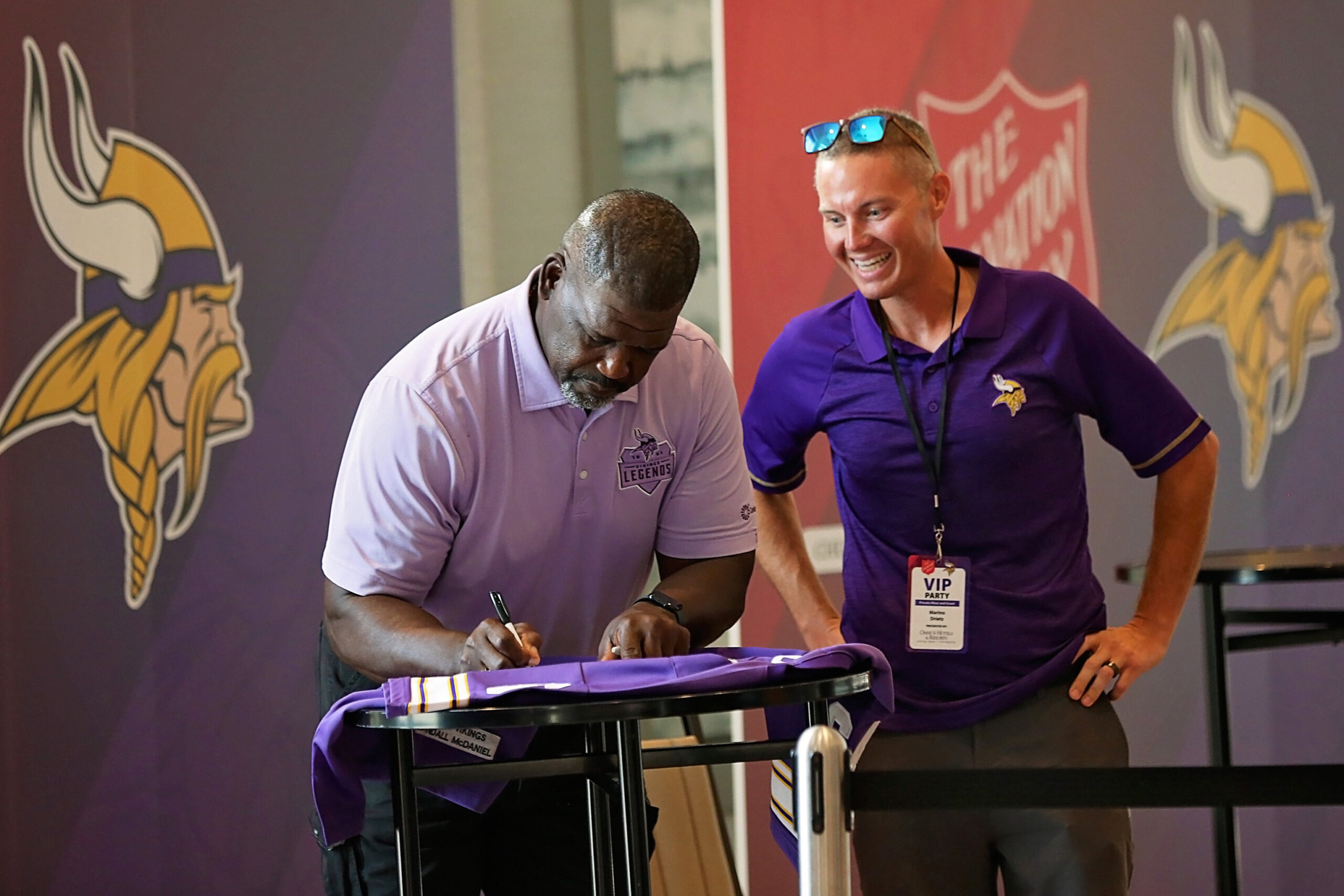 The Salvation Army's third annual Down for the Challenge urban rappelling event with the Minnesota Vikings took place this summer at the Omni Viking Lakes Hotel in Eagan, Minn., where nearly 200 people descended the 14-story building to fight homelessness.
Legendary Minnesota Vikings wide receiver Cris Carter helped kick off the event at a VIP party hosted by the hotel. His electrifying keynote address was followed by a Q&A with nine Vikings legends (Brian Robison, Carl Eller, Paul Krause, Chuck Foreman, Scott Studwell, Tommy Kramer, Leo Lewis, Randall McDaniel, and Patt Williams) which was moderated by WCCO-TV sports director Mike Max.
The following day, hundreds of rappelers, volunteers, donors and partners joined together to create a dazzling event that supported the goal of raising $600,000 for The Salvation Army's local housing and homelessness-prevention programs.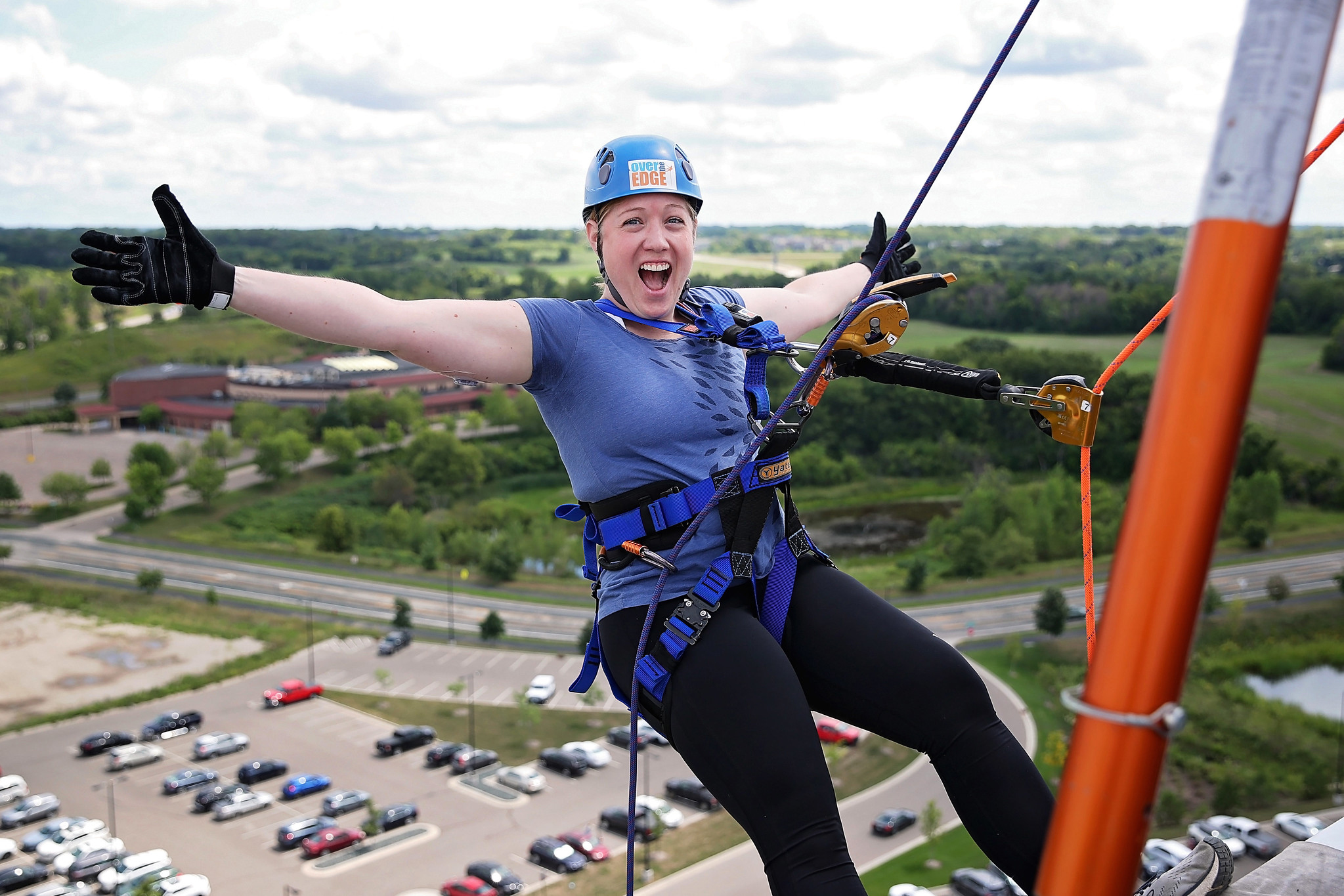 Among the rappelers was Staci from the "Staci and Hutch Show" on KS95.
"This is probably the most fun way to raise money I can think of," she said. "Anything I can do to help The Salvation Army, I'm happy to do it."
Retired Minnesota Vikings defensive end Brian Robison also rappelled.
"We want to be a part of the community, and we want to give back to the community, and this is our way of doing it," he said. "If that means putting myself out on a limb and coming down [14 stories], let's do it."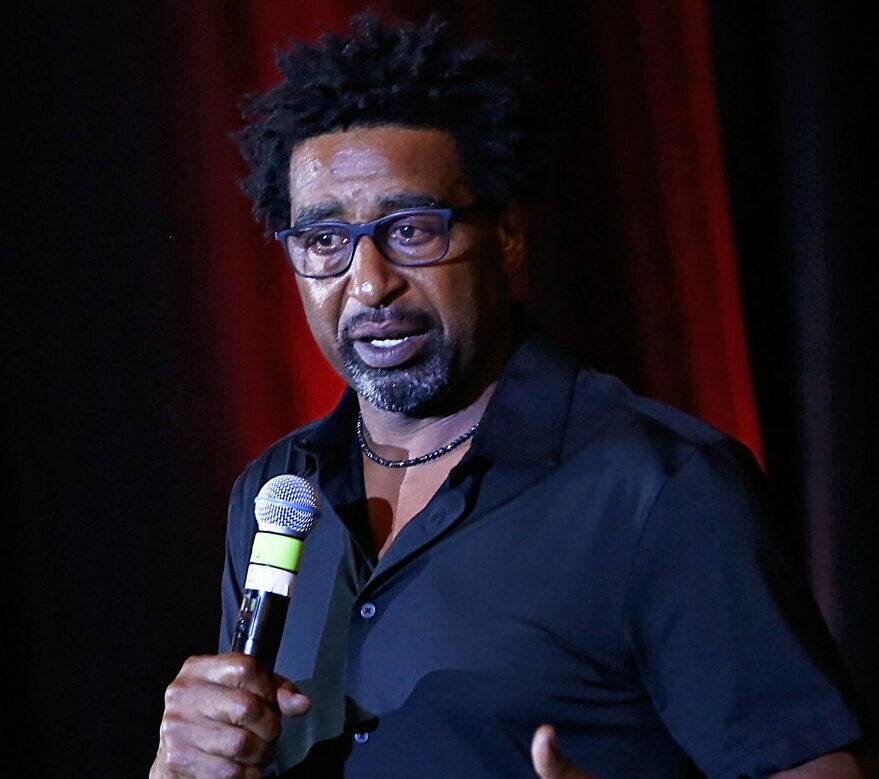 Cris Carter supported the event because he is passionate about The Salvation Army and the issue of homelessness.
"The numbers are staggering," he said, noting there are about 20,000 homeless Minnesotans on any given night. "We also have an unusual number of young people who are homeless. What are the chances of those kids reaching their full potential if they don't have a place to call home? That's why I'm Down for the Challenge."
The Salvation Army is on the frontlines of the state's homelessness crisis, operating 25 housing facilities that serve thousands of Minnesotans. It also offers financial assistance and case management services that last year helped save about 3,500 households from eviction.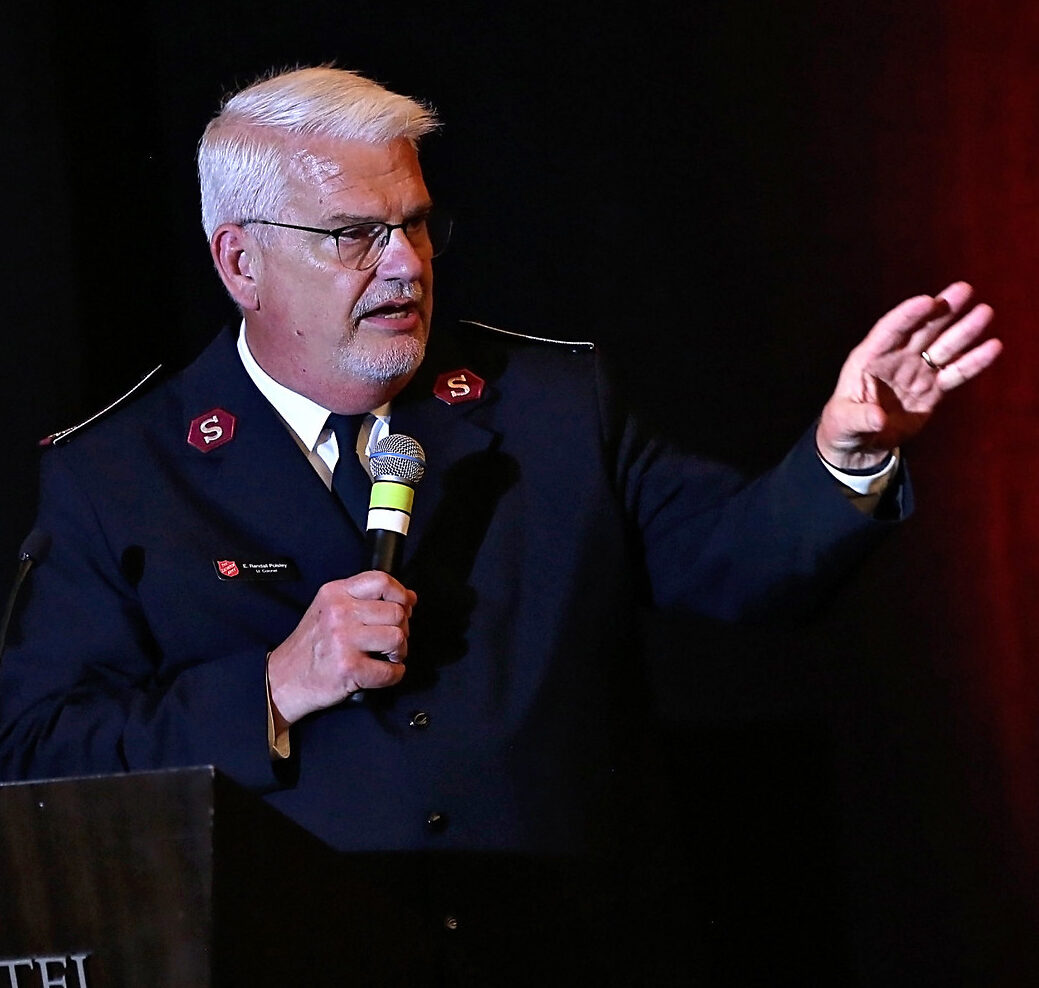 "The Salvation Army is grateful to everyone who contributed to this year's Down for the Challenge event," said Lt. Colonel Randall Polsley, Northern divisional commander. "Your help has changed lives in Minnesota."