The Salvation Army is a worldwide family, and Kevin Hodges is happy to be part of it.
"The Salvation Army makes this world a bit smaller," Kevin, a second-generation Salvationist and Midland divisional sergeant-major, said. "I have met people from all over who work in variety of ways, but we are all there for the same mission. People from everywhere—it really does feel like a family."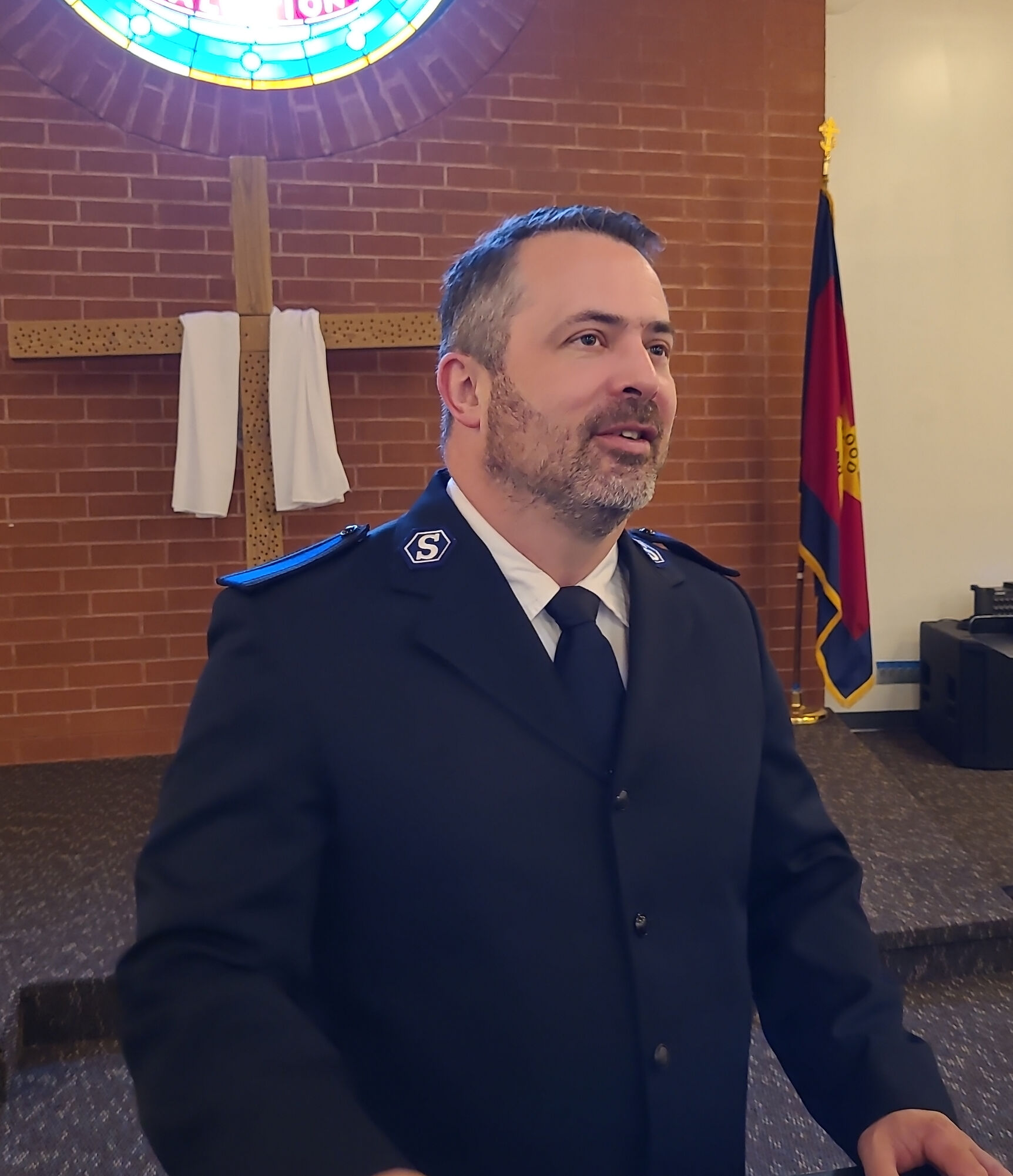 His love of music and involvement in it with the Army over the years also has fostered connections and brought many friendships.
"At Salvation Army camp, we used to have conservatories and spend four or five weeks in the summer learning about music and Jesus Christ at very advanced levels. I was building relationships with other teenaged kids. I still have a lot of friendships that go way back to those music camps," Kevin recalled fondly.
Growing up in the east, he once was part of the National Capital Band. Today, he is part of the Central Territorial Staff Songsters and plays cornet in the Midland Divisional Band.
Kevin, his wife Envoy Rosetta Hodges, and two sons, Caleb, 18, and Keagan, 15, have lived in the St. Louis area for 18 years. They attend the St. Louis Temple, Mo., Corps where Envoy Rosetta is the corps administrator.
"We have a music school where they teach brass instruments, drums and singing," Kevin said. "There is also the community meal on Wednesdays, the Golden Age Club [for older adults] meets on Tuesdays, and there is the pantry during the week."
Kevin's sons pitch in with corps programs and activities whenever needed.
Kevin, who works as the senior director of finance for the St. Patrick Center in St. Louis, tries to show his faith by treating people in a Christ-like way.
"Showing my faith in how I conduct myself, and how I treat other people is important," he said. "I feel that many times, actions show a lot more than your words."
Envoy Rosetta says her husband is quiet by nature. But he listens well to others. And he is strong when tough times arrive.
"In the face of adversity, he stands in the truth," she said. "And that truth is his faith and trust in Jesus."
Click here to learn more about the Territorial Soldiers' Forum or find your representative.