by Captain Jen Polanco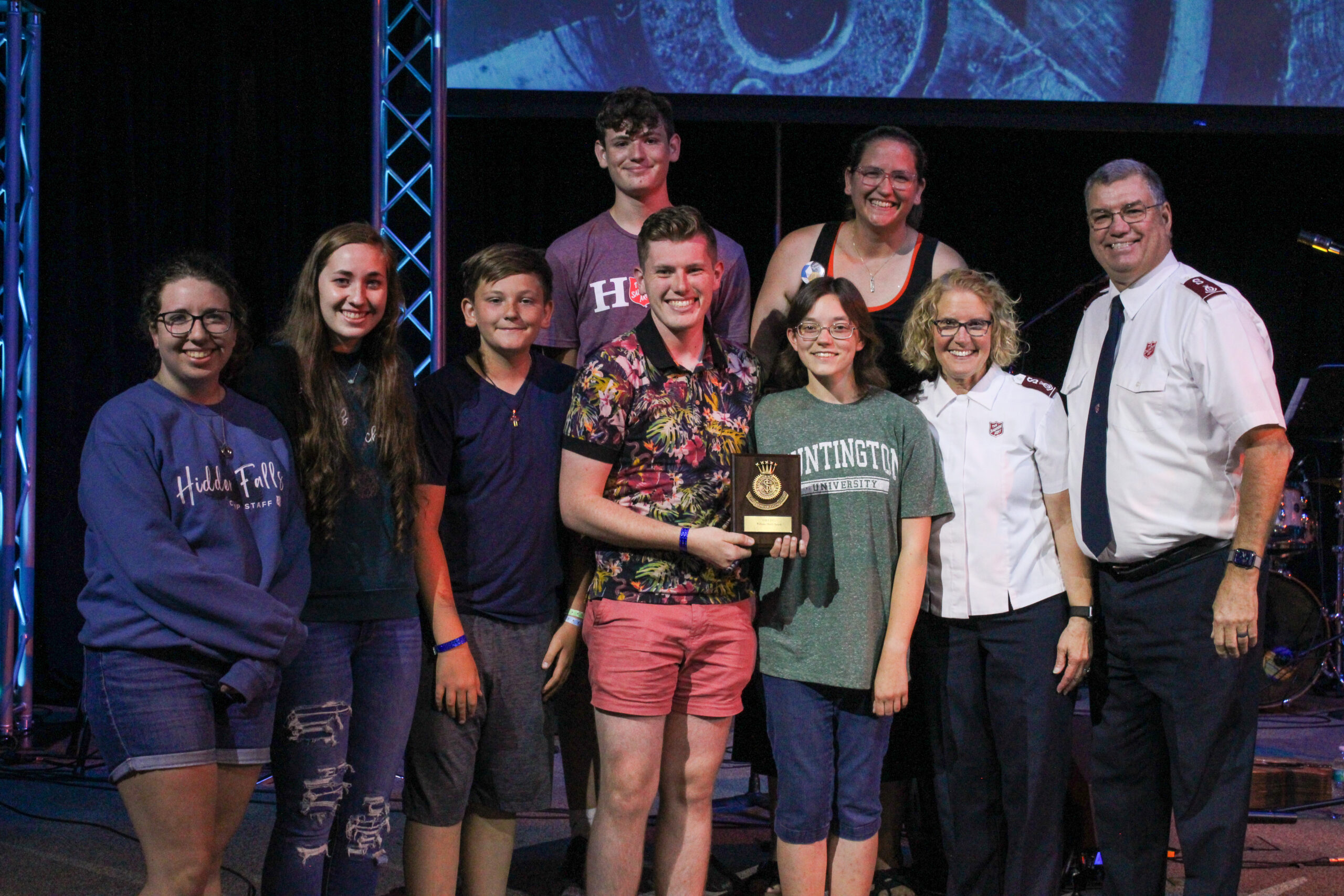 Central Bible Leadership Institute (CBLI) 2023 is in the books, but the effects of it will be both long-lasting and life-changing for the 350 delegates who attended. This year's theme, "Faith Works," challenged them to put their faith into action in practical and powerful ways.
Throughout the week, each track focused on studying that theme, whether through inductive Bible study, small groups, STEM (science, technology, engineering, math) activities, crafts, The Salvation Army Outdoors (TSAO) activities, extended prayer times or games.
Motivational speaker, pastor and author Steve Carter walked the adult track through the book of James and intersected the text with life, our history and our emotions.
He challenged listeners that when we are squeezed by pain, we can stand on the promises of God, prayer and praise and then be able to persevere and truly live out our faith.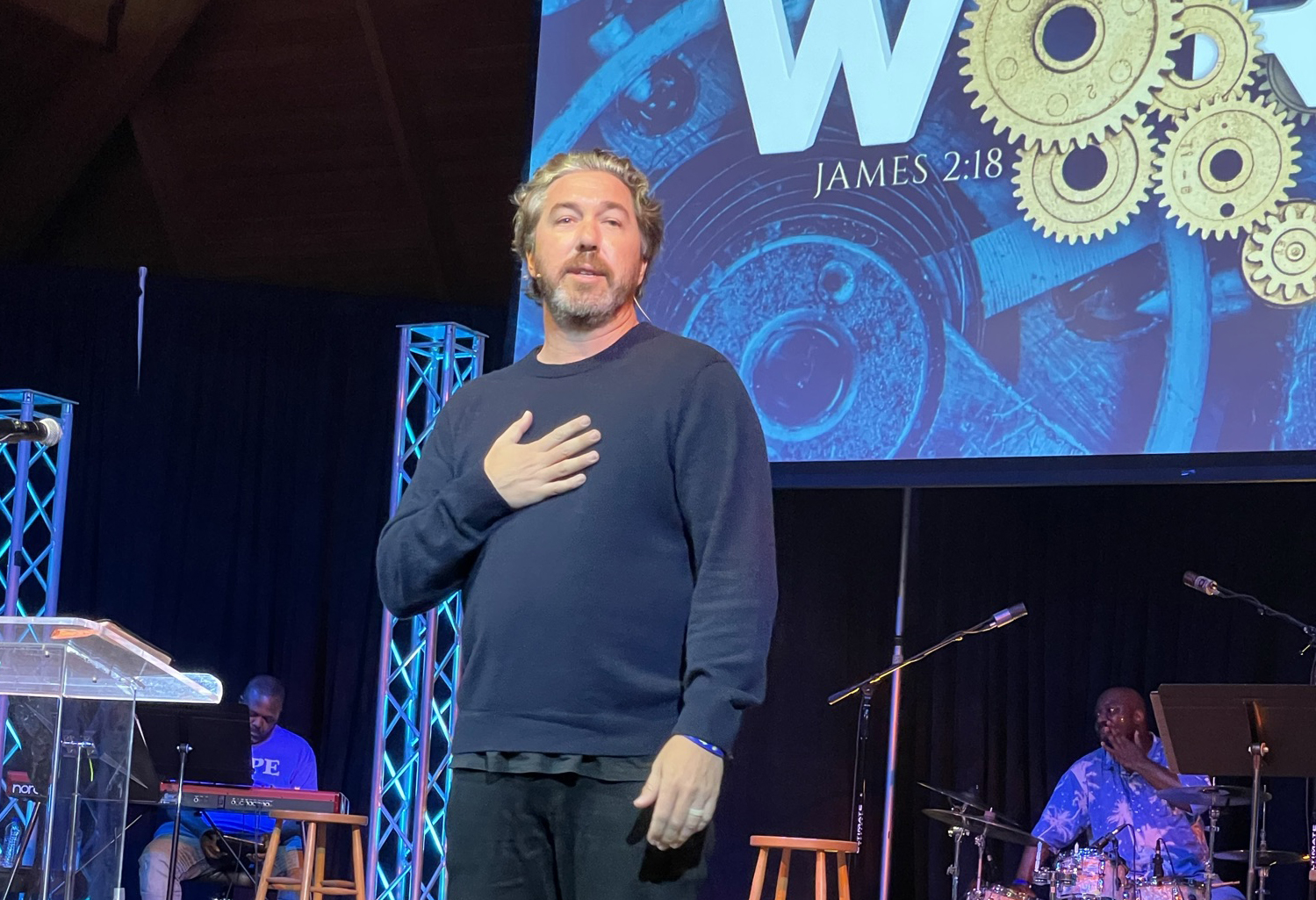 "When perseverance in a trial is at play, your faith will work," he said. The highlighted scripture for the week was James 2:18 which says, "But some will say, 'You have faith; I have works.' Show me your faith without works, and I will show you my faith by my works." Several works proved the theme was being lived out during the encampment.
Delegates were extremely open and responsive to the theme because the effects of the scripture and the challenges received during the tracks were on display in several significant times during the week. One of those times was during the Tuesday evening United Meeting Worship Circle led by the musical group "Of Dust." During that service, the Holy Spirit filled the room as people shared powerful testimonies and got on their knees in repentance and praise.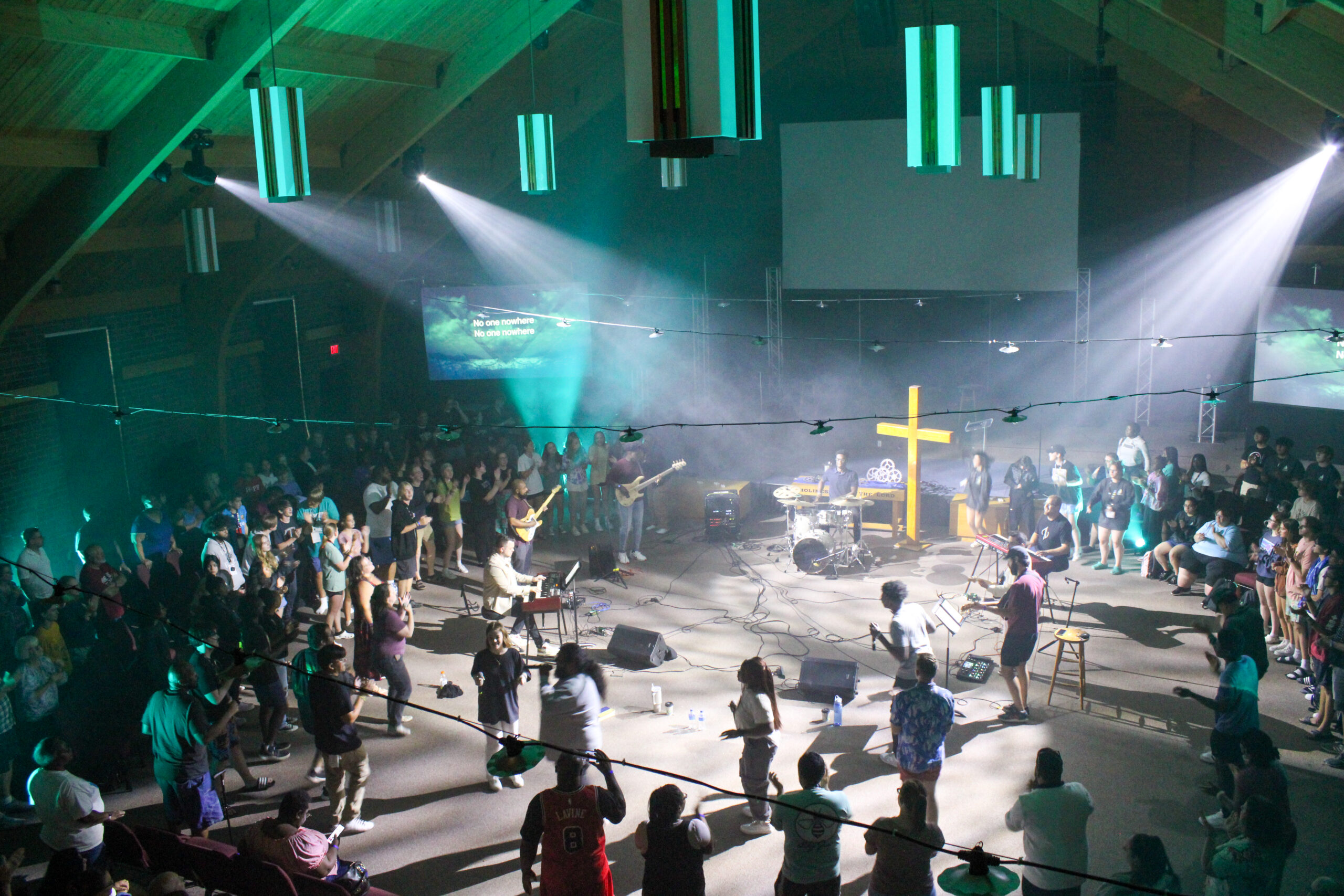 "There was a sweet Spirit of true worship during the Worship Circle, and God revealed Himself in beautiful ways," said Amanda Keene, young adult track leader. "Lives were transformed, reconciliation was experienced, and out Father was worshipped through song and surrendered lives.
Faith and works also came alive during the TSAO events as staff helped campers discover God through his creation. Major AmyJo Ferguson said, "TSAO often ended the night with a campfire, where delegates were able to look up at the stars, listen to the bats and enjoy a treat over the fire. During these moments, many were able to reflect again on just how awesome God's mighty creation is. We can affirm with the old hymn writer, 'I see the stars, I hear the rolling thunder, their power throughout the universe displayed. Then sings my soul, my Savior God to thee, How great thou art!'"
Another time the camp experienced faith working was the Awards Night program during worship. The Jr. CBLI track sang louder than the rest of the campers in the chapel, believing with all their hearts the words of "Waymaker." It was a moving moment of true worship, of seeing the faith of young children in action—being an example to the teens and adults in the chapel.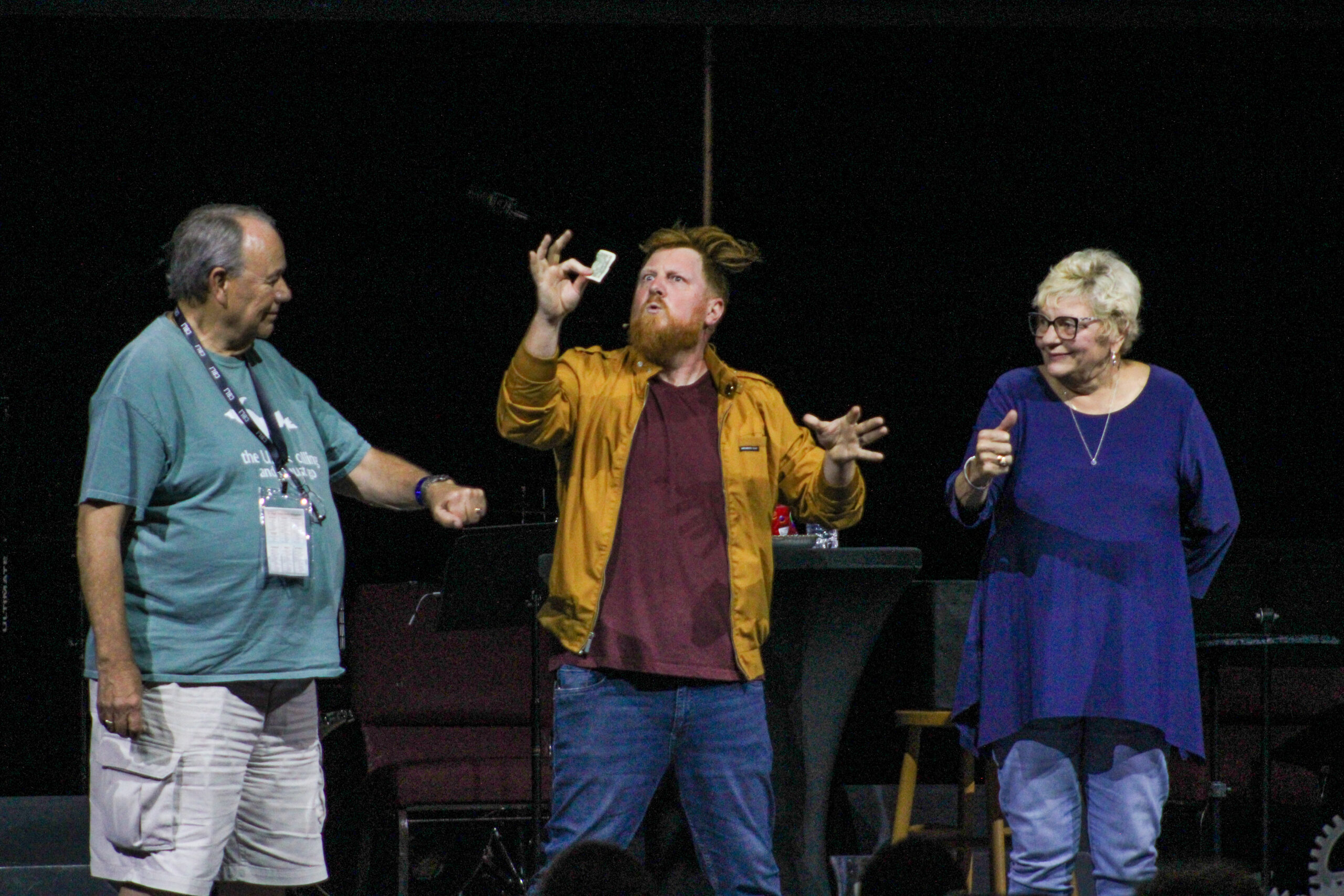 For first-time attendee Rachel Roman of the Traverse City, Mich., Corps, the theme of CBLI came alive in a personal way. "This week I really learned how faith and work come together and how my emotions and my past hurts play out in my life and affect my faith," she said. "By coming here as a family, we are learning how to live out our faith together in a healthy way and are being challenged to figure out how to keep doing it at home. This has been a safe place to share and to see how our faith can come to life."
Faith also worked in a practical way this week as campers from all tracks worked to raise a little more than $11,000 (including a match from THQ) to send much needed laptops and IT equipment bundles to the India National Headquarters to build and strengthen their educational resources in Salvation Army schools. It was encouraging to see people in the Central Territory passionately giving to make a difference in the lives of children and youth across the globe. That was faith working.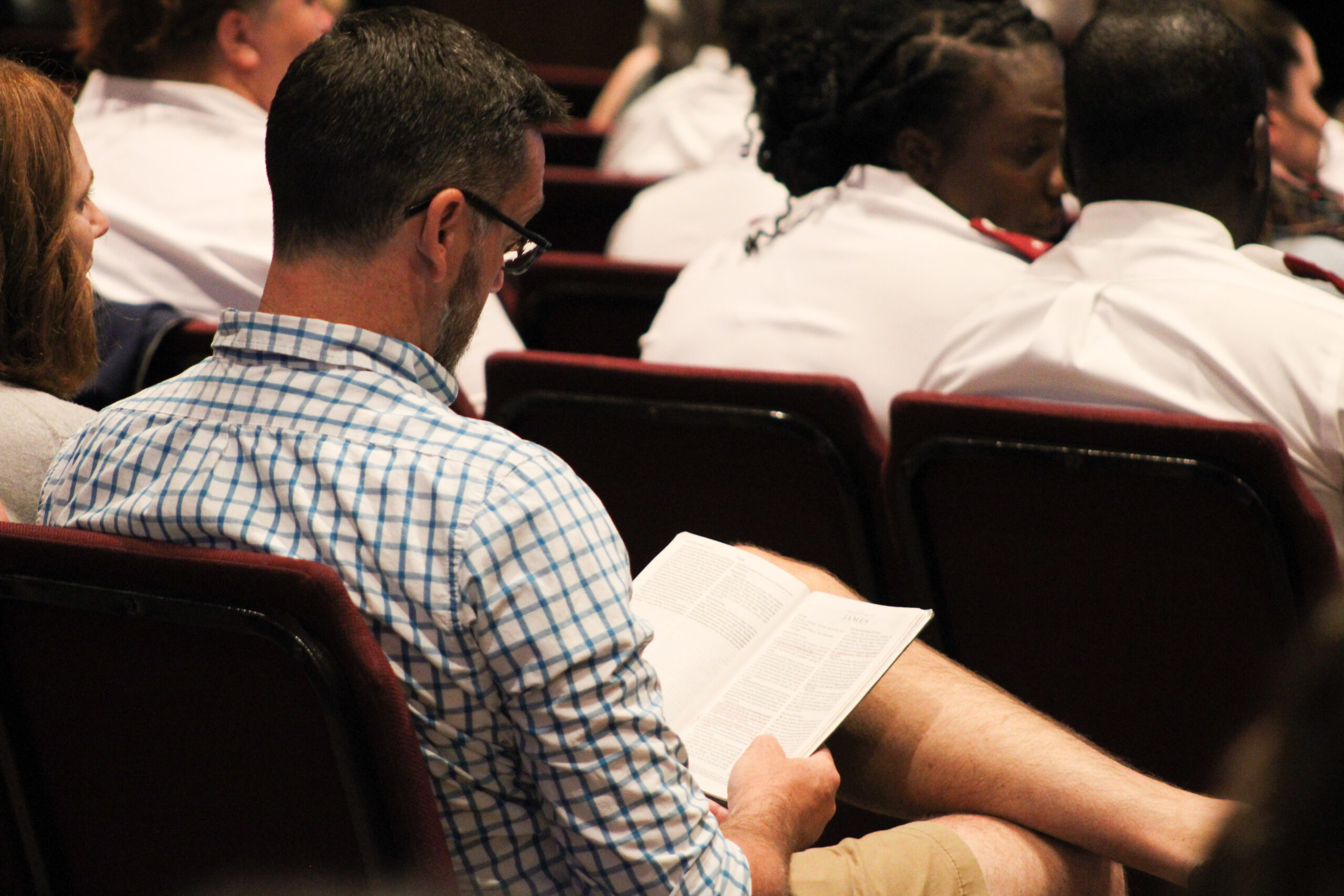 Faith continued working in action even more when the World Missions Department presented the locations for next year's Summer Missions Teams to Italy, Greece, Malaysia and Singapore. Several young adults expressed interest in participating.
Throughout the week delegates also expressed interest in attending the territory's 730 Weekend in September, which explores calling into full-time ministry through officership and service in The Salvation Army.
God is clearly moving in the hearts of Salvationists in this territory for greater faith and works for His Kingdom. The fruit of CBLI 2023 will continue to produce a rich harvest of faith in action that will impact marriages, families, corps, communities and the world for years to come.
CBLI Awards:
NCI Service Award
Doug and Diana Leslie (Noble Worship Center, Minn.)
Brigadier Muriel Strissel Award  
Jack Strand (Royal Oak, Mich.)
William Shiels Award
Ezekiel Chojnacki (Dearborn Heights, Mich.)
Lydia Welch (Marion, Ind.)
Majors Dwight & Neoma Garrington CBLI Bible Scholarship Award
Rachel Roman (Traverse City, Mich.)
Sharon Green Winning Woman Award
Paige Waldron (Traverse City, Mich.)
Robert & Ruth Bonifield Scholarship Award for Leadership Development
Lisa Powell (Noble Worship Center, Minn.)
Christine Carlson Scholarship
Aleena Polanco (Noble Worship Center, Minn.)
Andrew Afton (Traverse City, Mich.)
Spirit of CBLI Julie Rowland Award
Dominique Ranier (Cape Girardeau, Mo.)
Colonel Albert Pepper Award
Gideon Muhigriwa (Rockford Temple, Ill.)
Lt. Colonel Dallas P. Leader Award
Avery Hines (Lakewood Temple, Minn.)