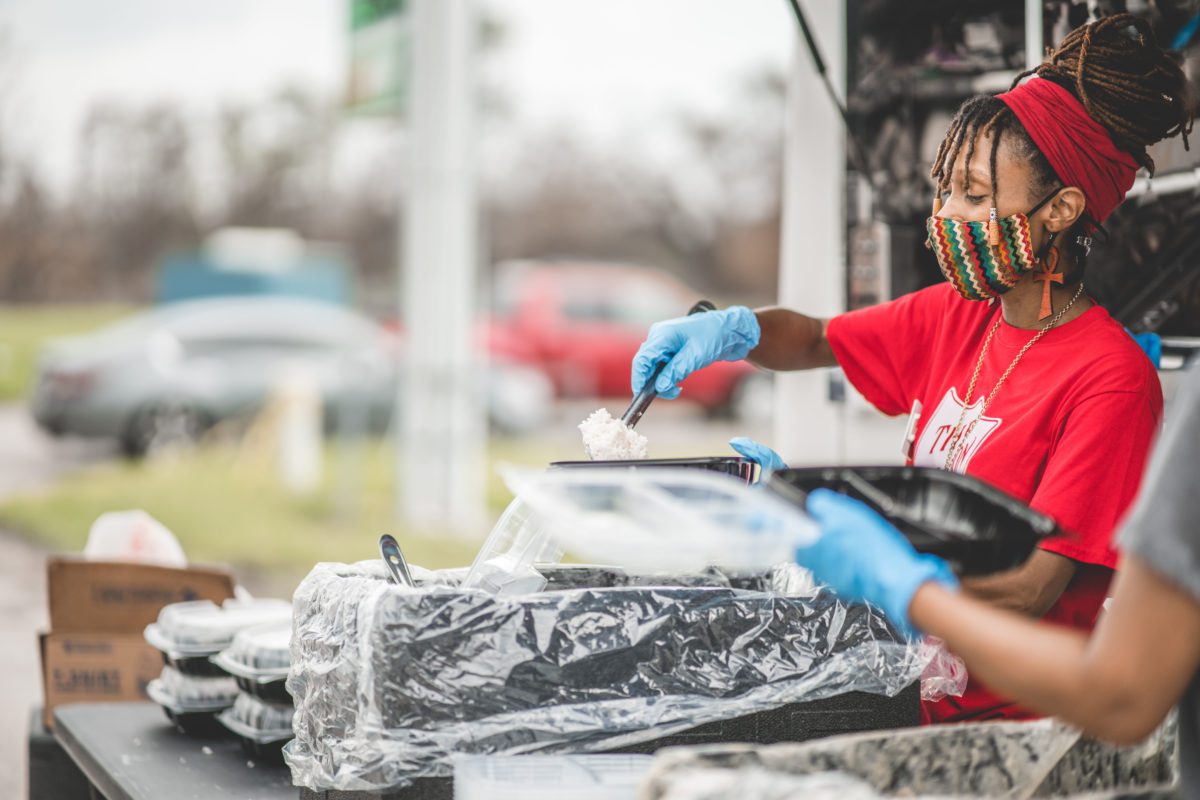 Salvation Army provides relief after Hurricane Ida
Hurricane Ida—the second most destructive hurricane only to Hurricane Katrina to hit Louisiana slammed onto the coast near Port Fourchon, La., on August 29, 2021, causing massive damage, including widespread flooding and power outages in the southeast and northeast United States.
Salvation Army staff and volunteers prepared in advance to respond to the storm's devastating aftermath and were quickly mobilized to provide help and hope to storm survivors and first responders in Baton Rouge, New Orleans and southern Louisiana. Emergency disaster services (EDS) teams from Texas, Florida and Georgia joined relief efforts in the Alabama, Louisiana, Mississippi (ALM) Division.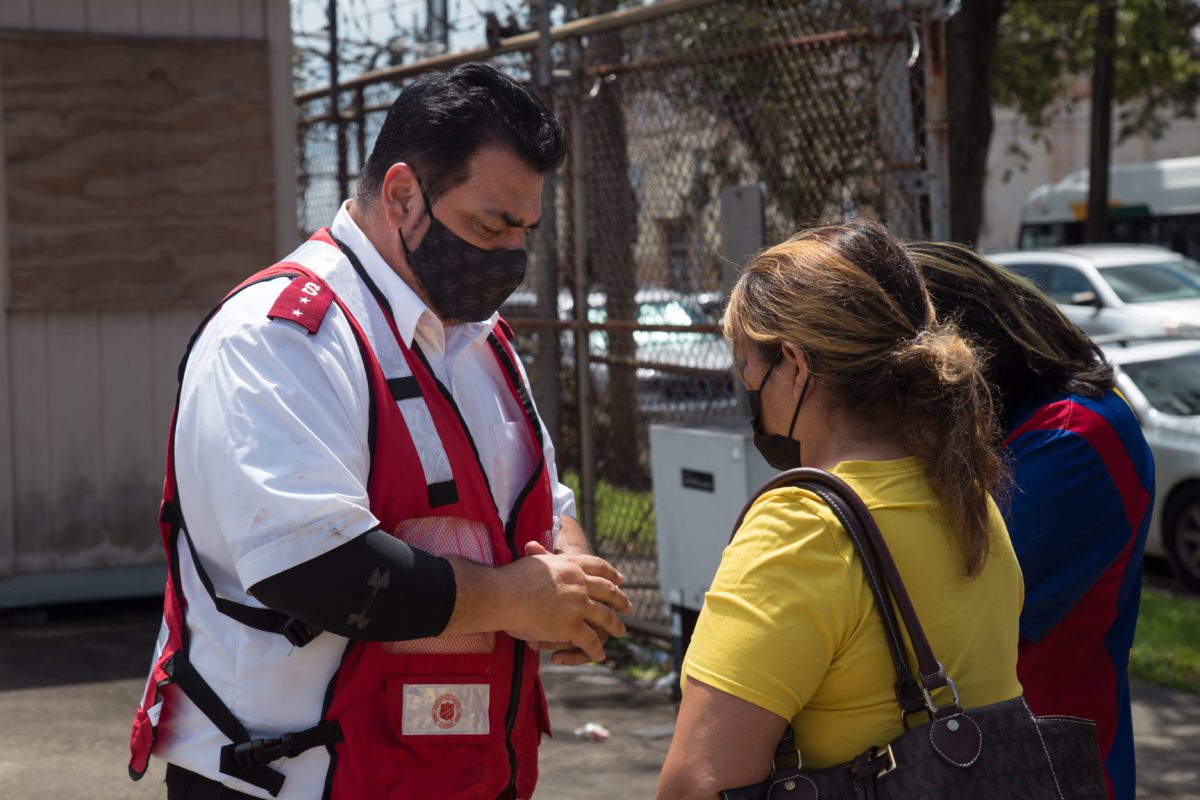 EDS teams in the Central Territory were on standby, and a team was deployed in September from the Northern Division to Gonzales, La., located just south of Baton Rouge for a two-week stint of service.
"The thanks that people give you for being there for them is incredible. Our presence makes a world of difference to them," said team member Marie Putnam who has volunteered with the Northern Division since 2007, logging nearly 4,500 hours over the past 15 years serving in the aftermath of fires, floods and tornadoes in Minnesota and North Dakota.
"The Salvation Army stays prepared year-round to respond to disasters as they strike," said William Trueblood, ALM divisional emergency disaster services director. "We are often first on the scene and the last to leave because these are our communities – where we live, work and serve every day. We greatly appreciate the strong network of support available through our Salvation Army family throughout the country."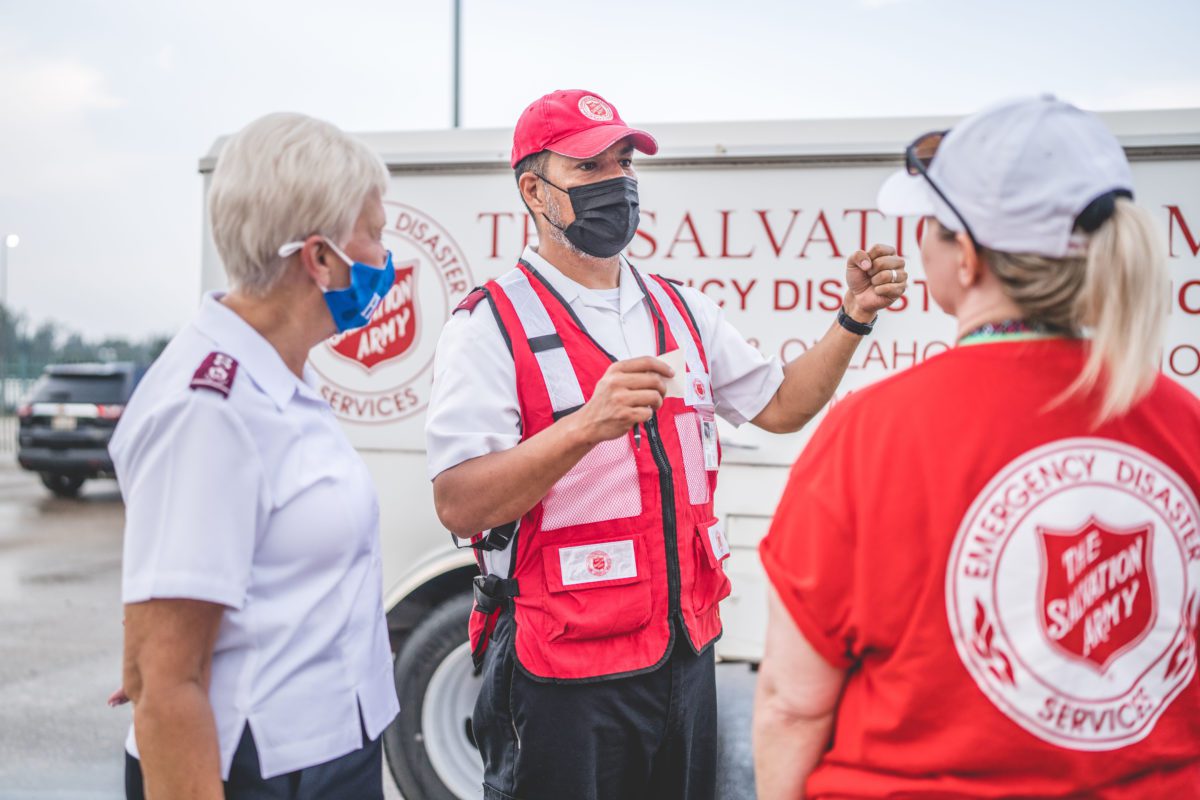 Salvation Army disaster personnel collaborated with federal, state and local emergency management agencies, in addition to partners in the public and nonprofit sectors to deliver critical supplies, food and water.
In the ongoing context of the pandemic, The Salvation Army adapted service delivery with extra precautions such as social distancing at food distribution sites, adapted feeding models, and updated personal protective equipment requirements.
By September 22, the relief effort involved more than 250 workers in Louisiana. They had distributed more than 430,000 meals from 35 canteens and fixed site locations to people in affected areas. Nearly 12,800 comfort/hygiene kits had been provided. An essential part of the response, emotional and spiritual care (ESC) was given to more than 23,000 people.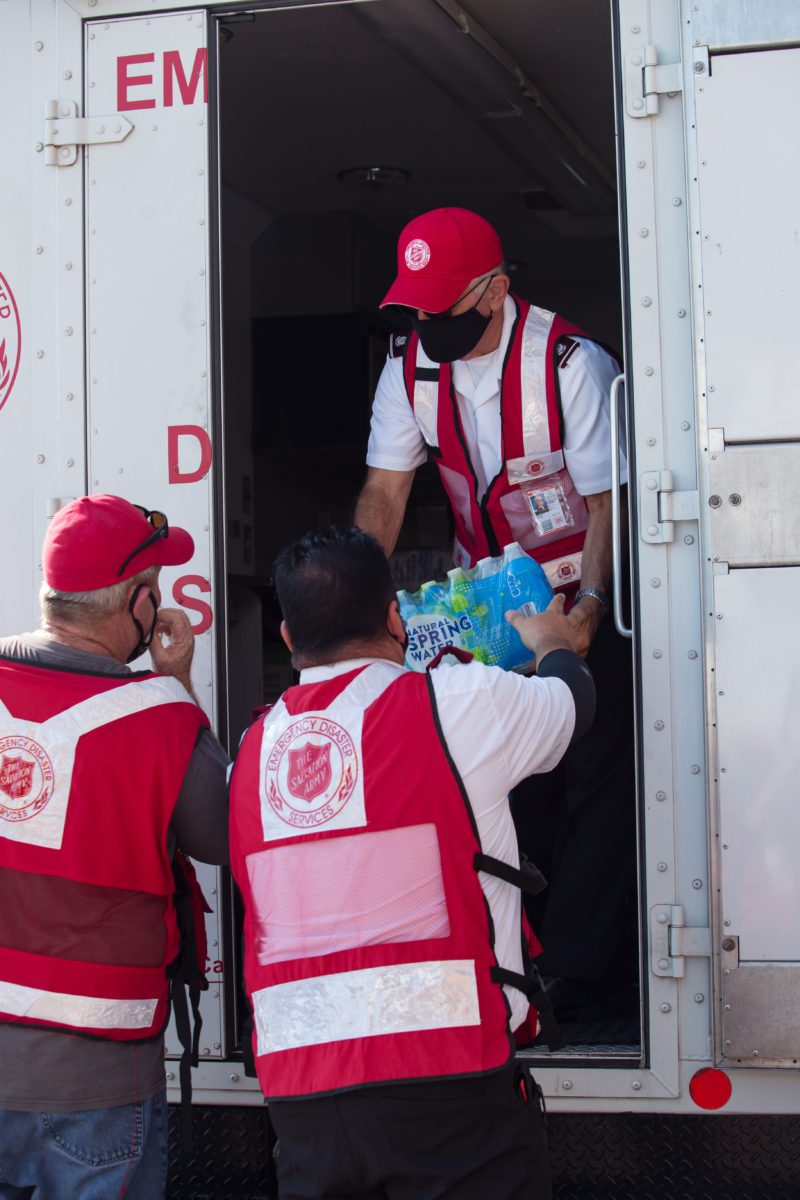 "My goal is to encourage staff and volunteers and remind them that we are the hands and feet of Jesus to those we encounter during the day. We don't necessarily need to preach but can show the love of Christ through our work and actions," said Captain Jeremiah Romack, senior officer at the Kerrville, Texas, Ray and Joan Kroc Corps Community Center who coordinated ESC ministry during the immediate response. "As I work to encourage and challenge the team, my prayer is that they will be empowered to minister to others."
In the northeast, including Pennsylvania, New Jersey and NewYork, The Salvation Army established EDS incident commands and partnered with city and state officials to coordinate relief efforts. In addition to deploying canteens, cleanup kits were distributed in Brooklyn, Queens and Staten Island, and fixed locations and emergency shelters assisted those in need.