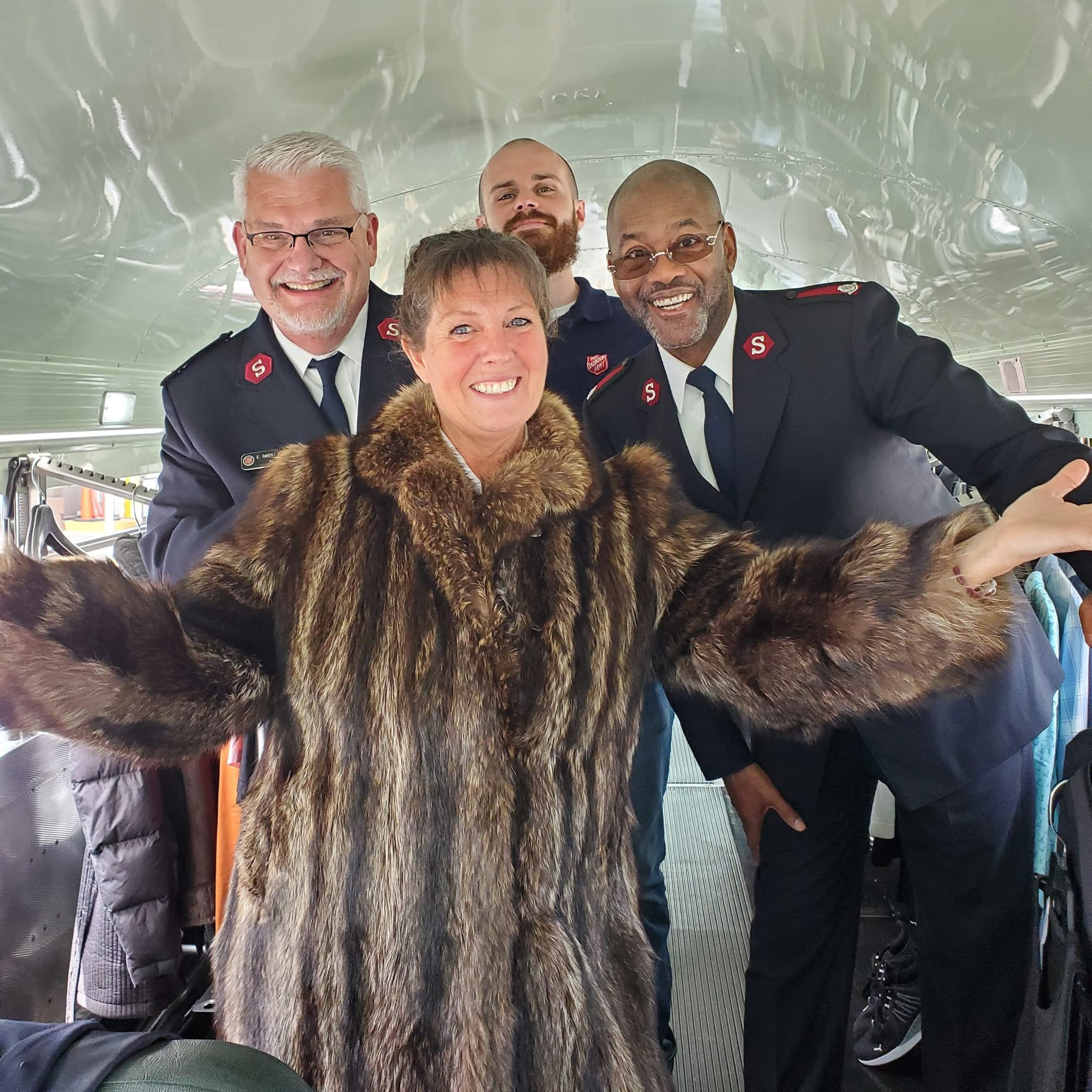 For more than 100 years, The Salvation Army has offered spiritual, emotional and social assistance to men and women through adult rehabilitation centers (ARC) nationwide, providing housing, food, counseling and community to help those struggling with addiction get back on their feet and reconnect with their families. The revenue generated by ARC thrift stores enables centers to continue operating the program at no cost to individuals.
While Salvation Army thrift stores are a well-known resource for the penny pinchers and antique seekers among us, brick and mortar buildings are no longer the only way the Central Territory's ARCs are selling merchandise.
Two new initiatives have expanded the reach and visibility of ARC thrift stores, making them more accessible and appealing to an increased number of potential customers.
Ecommerce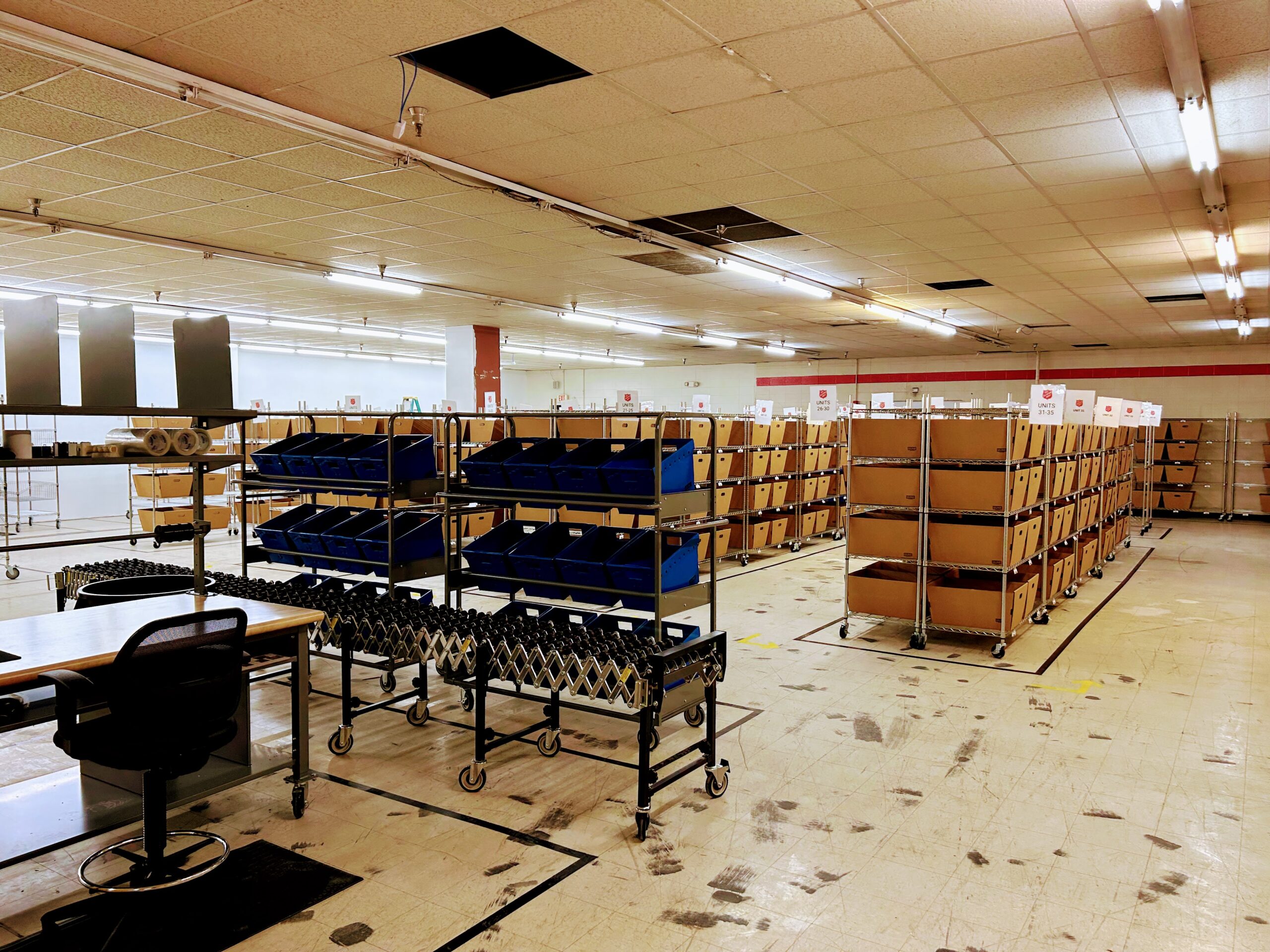 Piloted in Detroit and the surrounding ARCs in southeast Michigan in 2021, the online thrifting experience is quickly expanding into other markets. Appealing to shoppers seeking specific labels or antiques, as well as those who prefer online shopping as opposed to looking through endless racks of merchandise for just the right items, The Salvation Army's ecommerce platform has brought classic thrifting into the increasingly popular digital realm.
Items to be sold through ecommerce are carefully selected by store managers based on value and earning potential and often include designer labels, collectables and antiques. They are then sent to the ecommerce warehouse where they are put up for auction online. Each item is available for a seven-day period, at which time the auction closes and the winning bidder notified. Once payment is received, the item is shipped.
"The benefit to the customer is that we are now accessible nationwide," said Alberto Rapley, director of business development and technology. "The benefit to the ARC is we're generating income that often far exceeds what we would be able to sell the items for in store."
By using eBay for Charity, the ecommerce merchandise is made available to a wider audience, enabling a more competitive market and ensuring the highest revenue possible per item. Since the launch of the ecommerce platform some items have sold for thousands of dollars, including a Gibson guitar, Moynat handbag and gold jewelry.
Despite some initial concern that an online presence might decrease foot traffic in stores and impact in-person sales, the new endeavor has increased gross revenue overall. The income generated supports the continuation of the ARC's vital services to individuals and communities, with revenue generated from each item being sent to the ARC which provided it.
Visit shopsastores.org to start your online thrifting experience.
Thrift Express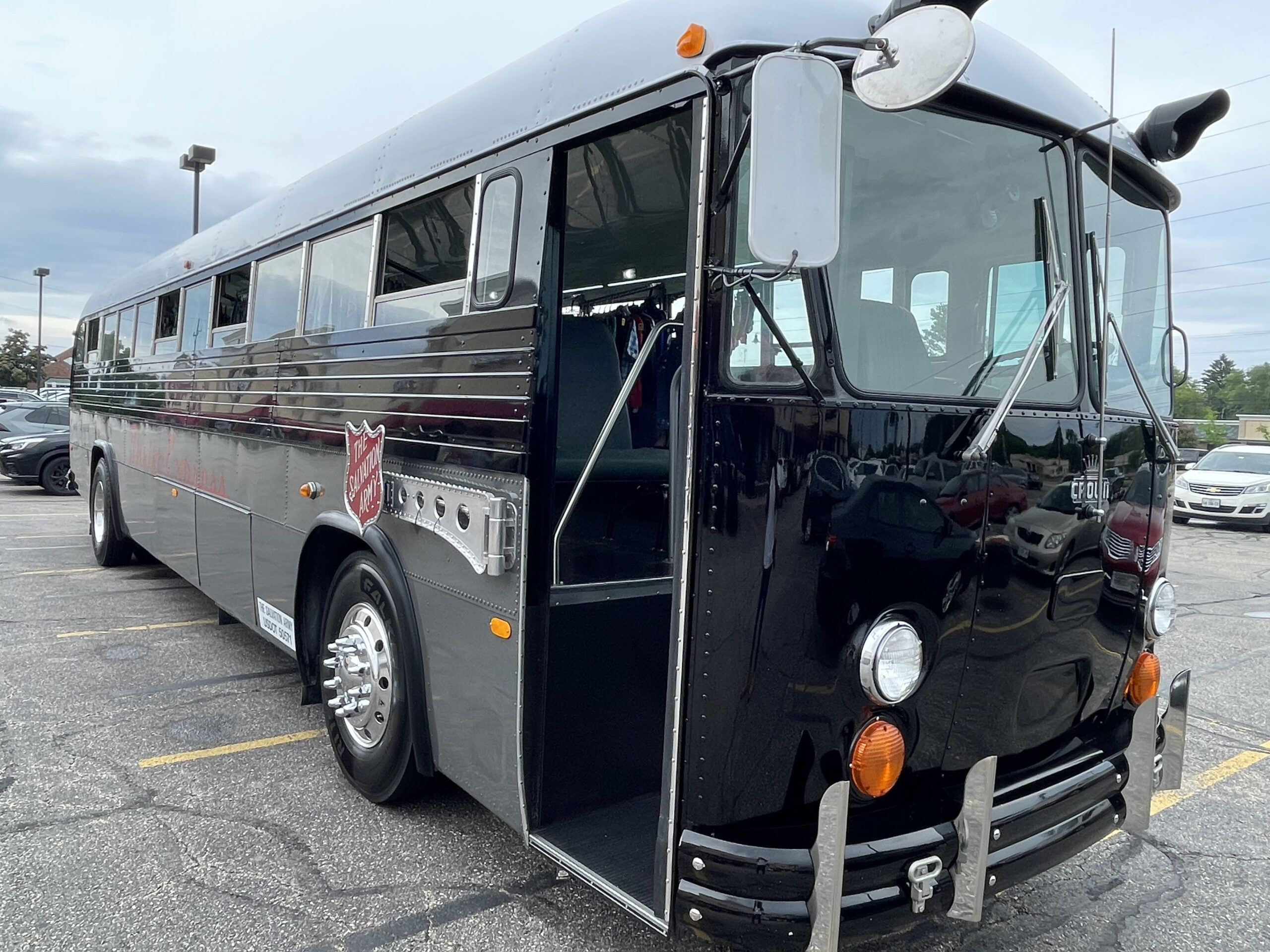 A mobile thrift store began as a dream of Majors Randall and Charlene Polsley, leaders of the ARC Command. In 2022 that dream became a reality when the Thrift Express project was completed.
According to the Polsleys, the concept came from the idea of 'pop-up' stores to reach communities that normally wouldn't have access to a thrift store. There also have been opportunities to partner with corps such as the Chicago Englewood Red Shield Center for a back-to-school giveaway.
Captain Johnny Bartsch, ARC Command project development officer, took the lead to bring the Thrift Express to life. Beneficiaries and volunteers of the Grand Rapids, Mich., ARC shared in this amazing experience alongside the captain to transform a vintage school bus. It was stripped down and rebuilt inside and given a shiny new exterior treatment, complete with an eye-catching Salvation Army shield-shaped stop sign!
"One of the wonderful aspects of the project was the opportunity for ARC beneficiaries who volunteered to be an integral part of the transformation," said Captain Johnny. "The time spent together at the shop was a great opportunity for building relationships, sharing the Word, and just being real with one another."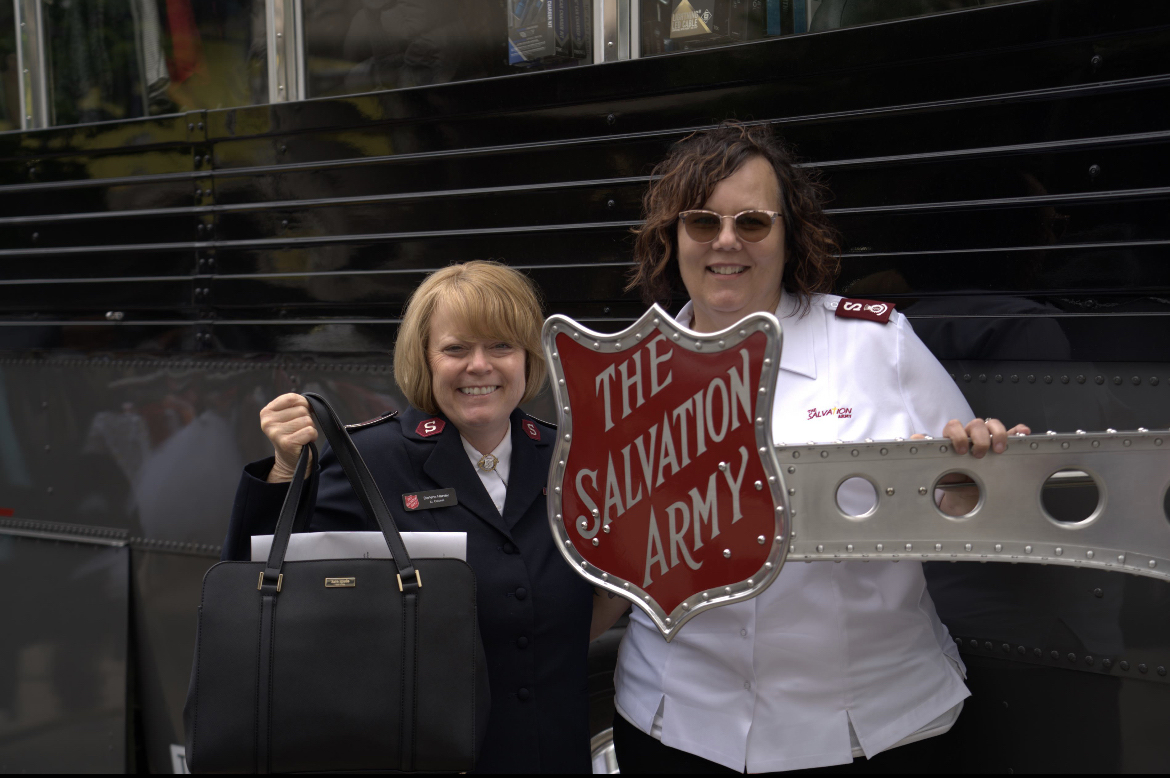 The impressive amenities include space for clothing racks and a footwear display, a jewelry case/counter, and a small café area where shoppers can be served an espresso. Visitors are able to peruse merchandise in the surprisingly roomy interior. Often, additional racks of merchandise are set up outside the bus to provide an even fuller shopping experience.
The versatility of the Thrift Express makes it accessible to many different Salvation Army ministries and events. It has been used for corps events, commissioning, and most recently at the National Advisory Board meeting in St. Louis, Mo.
"It's mobile and accessible, an attention grabber," said Alberto. "People are drawn to it, giving us the opportunity to discuss the work of the ARC as well as bring in revenue for the local unit providing the merchandise."
Bring your wallet and visit the Thrift Express during this year's commissioning weekend, June 9-11, in Milwaukee, Wis.