The Salvation Army's Caribbean Territory celebrated the 135th anniversary of its mission from 23-26 February 2023 under the theme Committed to God's Mission – Encourage, Empower, Engage.

General Brian Peddle and Commissioner Rosalie Peddle (World President of Women's Ministries) made their first visit to the Caribbean as international leaders and were warmly welcomed by territorial leaders Commissioners Devon and Verona Haughton.
The General and Commissioner Peddle engaged in conversation about the mission of The Salvation Army with the Governor-General of Jamaica, His Excellency the Most Honourable Sir Patrick Allen, and the Prime Minister of Jamaica the Most Honourable Andrew Holness.
Visits to the territorial college for officer training and the renowned Salvation Army school for the blind and visually impaired started the weekend celebrations.
Congress fanfare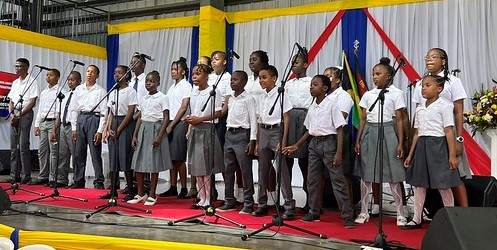 On Friday, 175 active and retired officers gathered for worship and responded in commitment during officers' councils.
Later that evening, an exuberant and highly energised congress fanfare of the 16 nations from across the Caribbean welcomed the international leaders, with almost 700 joyful Salvationists joining with local dignitaries for the civic and public welcome. General Peddle presented five local 'William Booth Awards' and one Exceptional Service Award to recipients from Bahamas, Barbados, Jamaica and St Lucia.
March of witness in downtown Kingston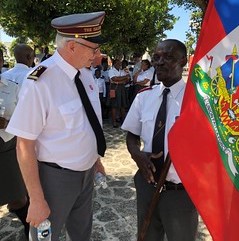 On Saturday, the General and Commissioner Rosalie Peddle, supported by the territorial leaders, received the salute from more than 500 uniformed Salvationists during an open-air march of witness in downtown Kingston at the site of the first open-air meeting in Jamaica 135 years ago.
Hundreds of market shoppers were stirred by the large visible presence of The Salvation Army, and a clarion call to receive Jesus as Saviour was shared. This was followed by the international leaders engaging with 200 young people, and later an evening of Caribbean reflections retold the story of how the work of the Army began.
The spirit of Caribbean Salvationism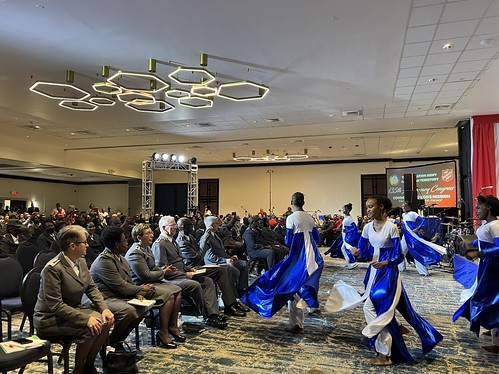 On Sunday morning, 'Will you do as the Lord commands?' was the question posed by the General to nearly 1,000 people gathered at the Jamaica College auditorium. Following the Holy Spirit-filled preaching of the General, a large number responded in prayer at the mercy seat, some making first time commitments and others rededicating their lives to Christ.
During the final Sunday congress celebration, Commissioner Rosalie Peddle challenged the crowd to 'fight fiercely' to keep the mission moving forward and Commissioner Devon Haughton gave a call to officership, with 32 people responding. A 'hallelujah wind-up' of praise and dance demonstrated the spirit of Caribbean Salvationism, with a memorable time of praise filling the auditorium.
With the musical support of the Caribbean Territorial Band, Canadian Staff Band and various praise and worship groups, dancers, timbrellists and vocal groups, the weekend was an historical sacrifice of praise to the goodness of God for 135 years of Salvation Army mission across the beautiful islands of the Caribbean.
To God be the glory!
Based on a report by Major Derrick Mitchell, Secretary for Public Relations and Development