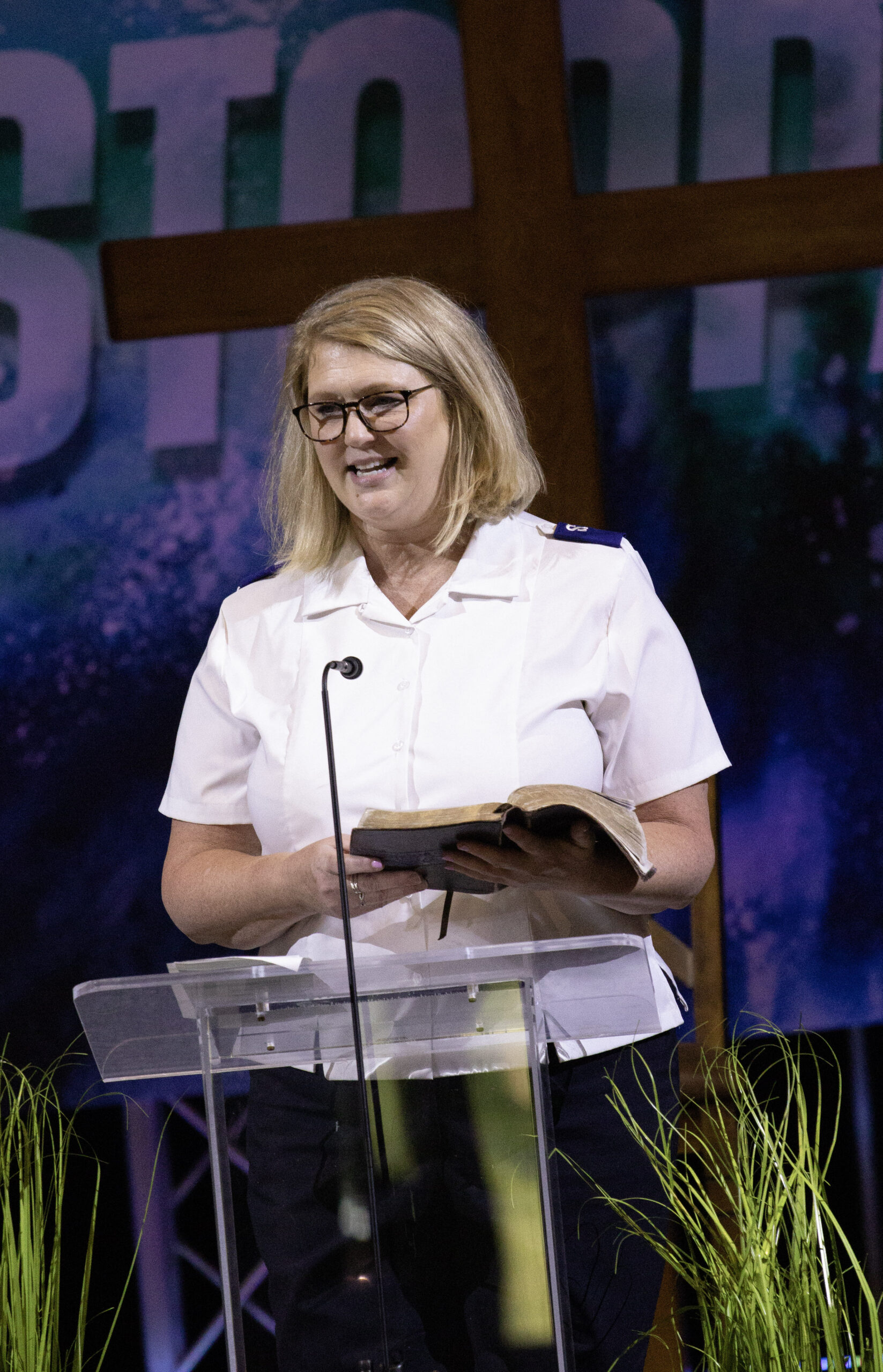 You might say that Rochelle Holman has The Salvation Army in her DNA.
Corps sergeant-major for the Royal Oak Citadel, Mich., Corps, she had parents who were soldiers and leaders in a corps, and grandparents, uncles, aunts and cousins who were officers.
Rochelle, who asked Jesus to be her Savior at age 9, became a soldier at 14, and says the Army has been part of her life for as long as she can remember.
As the Central's first territorial sergeant-major, she is also chairperson of the new Territorial Soldiers' Forum. Established this year, the forum is designed for soldiers to have their voices heard more directly by territorial leaders.
"The hope is for some positive changes to be made that are driven by soldiers," Rochelle explained.
Rochelle is humbled to be the chairperson. The duties fit into her family's life of Army service. She and her husband of 34 years, Doug, serve together at the Royal Oak Corps. Doug is a songster leader and plays in the band. Their daughter Hayley, a youth leader, sings in the praise band and sits on the worship-planning committee. Son Collin and daughter-in-law Kelly (parents of Rochelle and Doug's four grandchildren) serve at the nearby Dearborn Heights Citadel, Mich., Corps.
Faith in God has always guided the family in matters both large and small.
"When my husband and I make decisions, we always pray and look to God for guidance. God has led us in house moves, in job changes and in leadership roles in our church," she said.
At one point, Rochelle and Doug took their children out of public school to homeschool them because of where they felt God was guiding them.
"Our son was being bullied, and we looked for alternate options. God led us into homeschooling, and we loved it. We homeschooled for nine years and brought our faith into our teaching daily," Rochelle said.
"Church first," was the family's standard. When the kids were involved in sports, Rochelle and Doug told coaches that if a game or practice session took place on a Sunday morning, the Holman family would not be there.
"Every one of them respected us, and our kids were never 'benched' because we were at church," Rochelle recalled.
There was a brief time when Rochelle questioned her faith. As a young adult, going through a "rebellious" phase, she wondered if she was following God simply because her parents had told her to.
"I either needed to follow God or walk away from God. I needed to trust in Him with my life or not," she said. At that time, Rochelle had fallen in love with Doug, who was committed to Jesus and their corps.
"I knew if I was going to be a soldier, I was going to have to give everything to Jesus," she explained. "That was where my future husband was. His commitment encouraged me."
Rochelle chose to trust in God, and she and Doug moved forward in life together.
Now we know people from all over the world, 'brothers and sisters' in The Salvation Army. Our common denominator is our faith and our ministry," she concluded.
Click here to learn more about the Territorial Soldiers' Forum or find your representative.