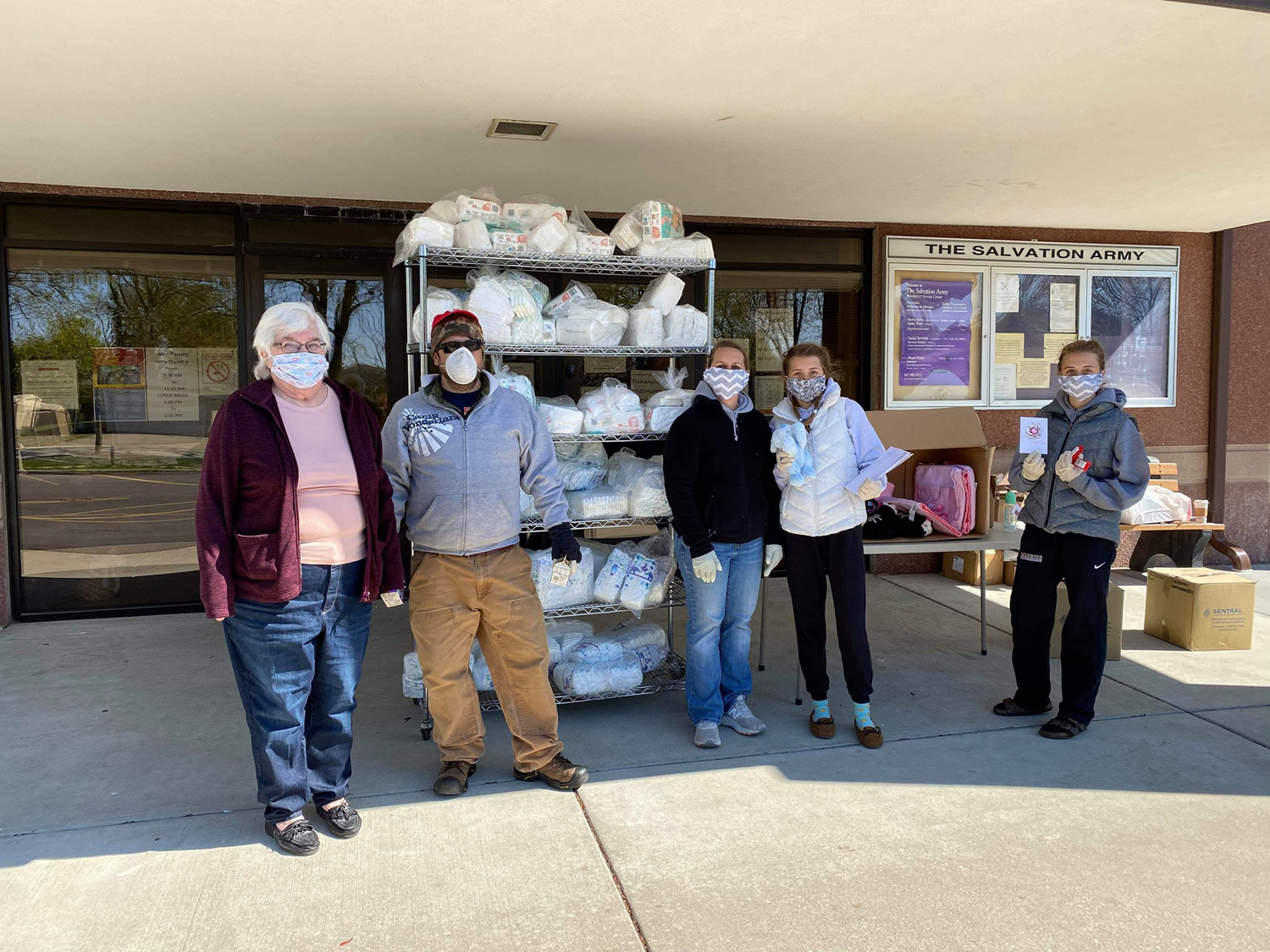 In its tenth year of serving its surrounding communities, the Des Plaines, Ill., Corps Breakfast with Baby (BWB) program handed out a record number of free diapers and baby supplies in 2020. Founded by Salvationist Cheryl Hagedorn, the program has become an essential resource for families.
"It's not just about diapers and baby supplies," said Luanne McMillen, who helps lead the program. "It's not just meeting the physical need but also the spiritual need."
Prior to the pandemic, on the second Saturday of the month community volunteers welcomed families with an expectant mother or child under two years of age to the corps for a hot breakfast, devotions and fellowship before sending them home with a package of 50 diapers per eligible child, wipes and other donated baby supplies for which they "shopped" depending on need and availability of items.
When the state shut down last March and BWB could no longer gather indoors, the leaders and volunteers quickly reorganized to provide drive-through distribution in the face of ever-increasing need.
"The month after everything shut down we served twice as many families as the month before," said Luanne. "Now we're up to nearly three times as many. God is good. So far we haven't run out of diapers!"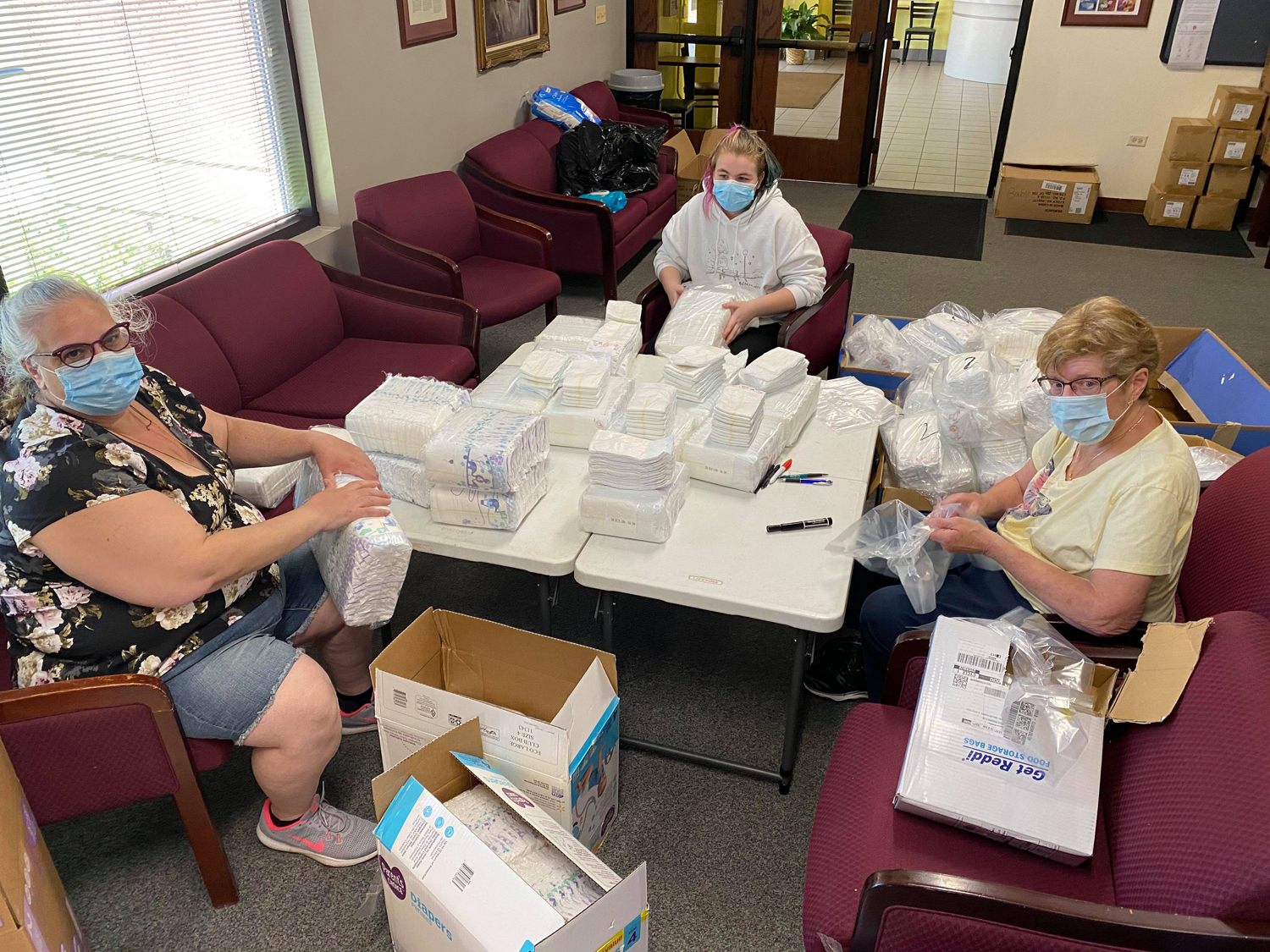 The program served 140 families with 7,000 diapers each month. For families with more than one child under age two, and especially for those with triplets or quadruplets, the difference 50 diapers per child makes to their household budget is significant.
In addition to diapers and wipes, BWB welcomes and distributes donations from friends, churches and community groups of gently used toys, books, clothes and blankets, along with other supplies such as strollers, baby food, cereal, formula and stuffed animals. Weather permitting, families can park and browse for items in an outdoor area while wearing masks and maintaining social distancing.
Families are afforded peace of mind knowing they don't have to choose between buying diapers or putting food on the table. Equally important is the spiritual care they receive. Using safety measures, BWB volunteers continue to provide spiritual support by praying through car windows. Recently a volunteer was asked by a family to pray for protection over their baby as the mother had miscarried during her last pregnancy. He was able to minister to them by sharing about his wife's pregnancy loss and the comfort they found in the Lord.
"He struggled through tears to speak of a God who loved their baby even more than they did," said Cheryl.
Luanne concluded, "The families are eager to share their lives with us because they know we care."
Corps interested in starting an independent Breakfast with Baby program may be eligible to receive a $1,000 grant.