by Cashus Saydee and Dan Bowens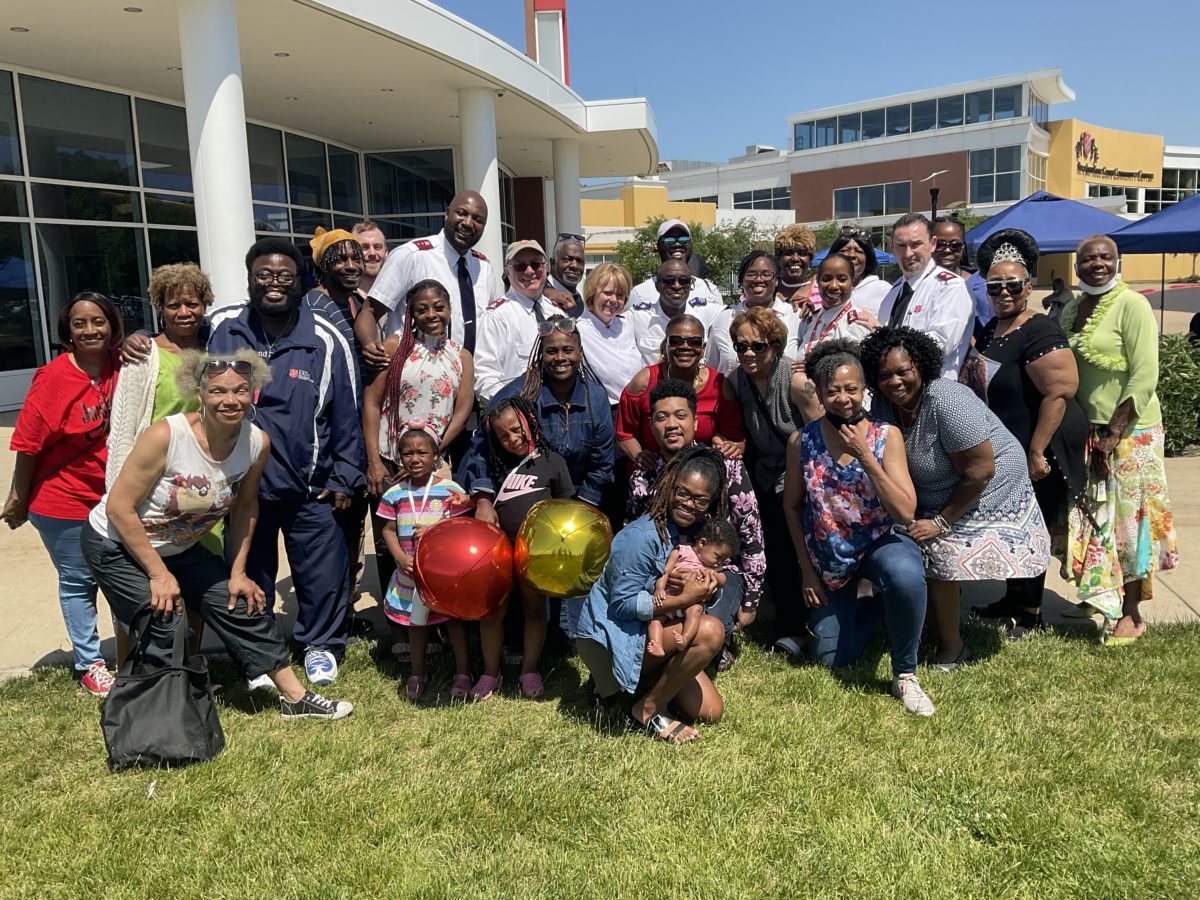 You might say "10 years of transformation" has a nice ring. Hopefully, it says to everyone who hears it that the Ray and Joan Kroc Corps Community Center in Chicago, Ill., has accomplished something important. Many people have worked hard toward this accomplishment and God's love has remained constant. The Chicago Kroc Center exists to live out the mission of The Salvation Army in a safe, enriching and sacred environment where individuals have access to opportunities to help them reach their potential.
Since the Chicago Kroc Center opened, thousands of people have come through its doors. There have been community members who come to learn new skills, discover new talents and gain opportunities they may not have had if it were not for the center. Others have learned what it means to be part of a team, receive job training and opportunities, improve overall health and fitness, and find spiritual enrichment. Through their participation in a safe environment that is rich in culture, strangers become members, members become friends, and friends become family on Chicago's South Side.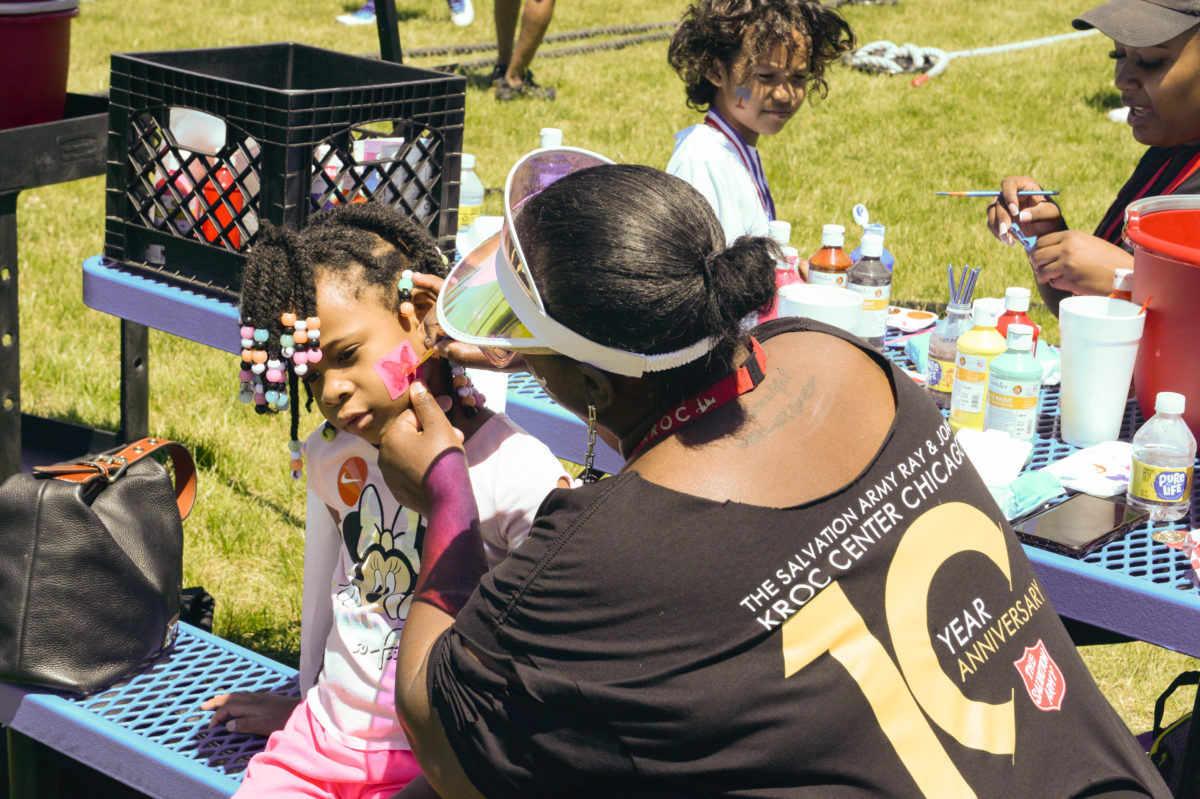 The tenth anniversary celebration weekend kicked off with a dinner and live auction gala from which proceeds will be used to fund scholarships and programs. Guests were greeted with valet parking, a welcome photo opportunity, a fun-filled social hour and tour which highlighted programs throughout the center and showcased the various departments' talent. They admired the artistic talents of the Fine Arts students' and instructors' expression in dance, theater, art and music. Guests then were led to the redesigned chapel and performance hall for a fabulous dinner with host Chicago NBC Anchor Art Norman who praised the center's ability to be a haven for teens and young adults wanting to escape gang violence. This was fitting as the evening honored the Chicago Police Department and other brave first responders in the community. Staff who have served at the center since its opening were also recognized. A music presentation by past Kroc officers Captains Norman and Denesia Polusca and a live auction added to the evening.
The next day featured a Community Block Party with interactive activities like an inflatable water slide, fitness obstacle courses, face painting, a silent disco, and food and cold drinks from vendors of the Food Truck Rally. As the day wound down, many people attended the Inaugural Kroc Star Talent Showcase where the top 10 finalists of more than 100-plus auditions performed for an opportunity to win a Grand Prize sponsored by community partner Pulman Bank & Trust. The showcase was filled with music, artistry, dance and wholesome fun with the Pink Panther Double Dutch Team taking home the grand prize.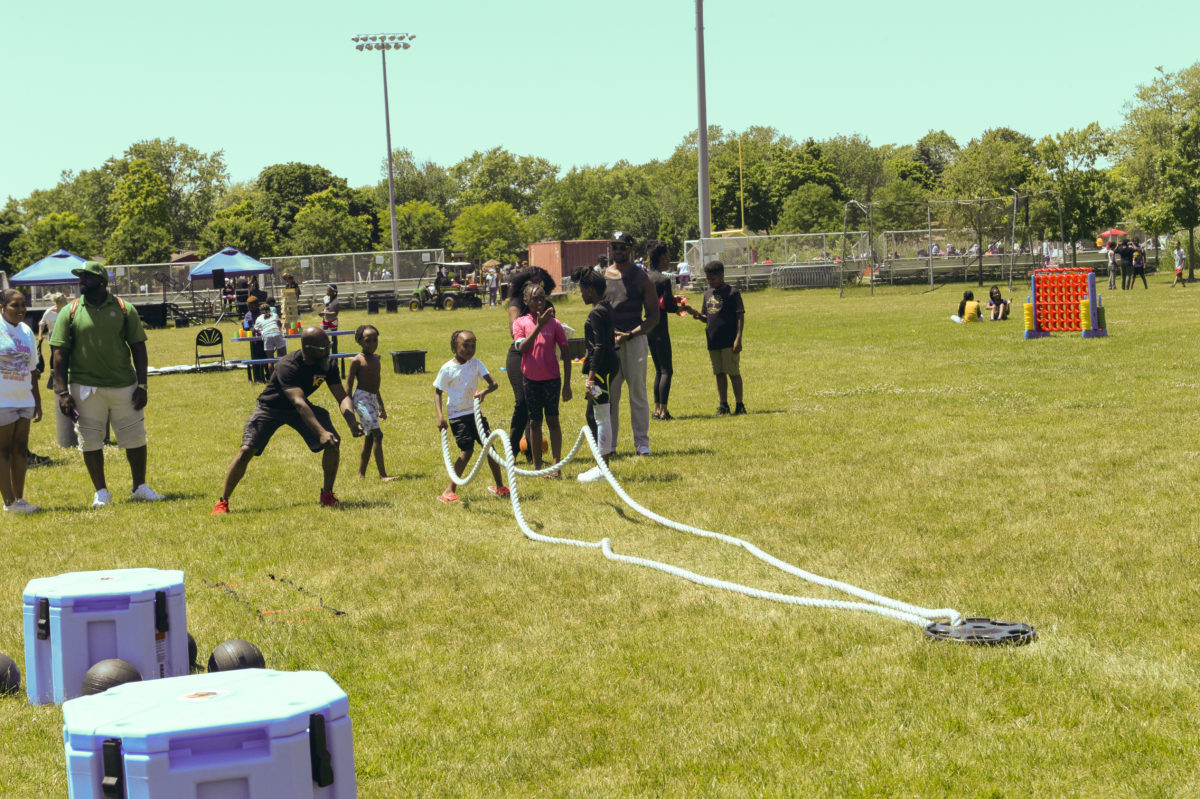 The celebration concluded on the third day with a worship service and picnic. Corps members and guests shared stories about the center's blessings, and a soul-lifting message was brought by the Chicago Kroc Center's first officer, Lt. Colonel David Harvey. The worship team led the congregation in closing the spirit-filled service full of love, reconnection and rededication to serving the Lord before everyone gathered outside to enjoy a family picnic.
Major John Pook, then Chicago Senior Kroc Officer, said, "This weekend was a recognition and celebration of the work God has been doing over the last 10 years. We give Him all the glory for His goodness and faithfulness!"