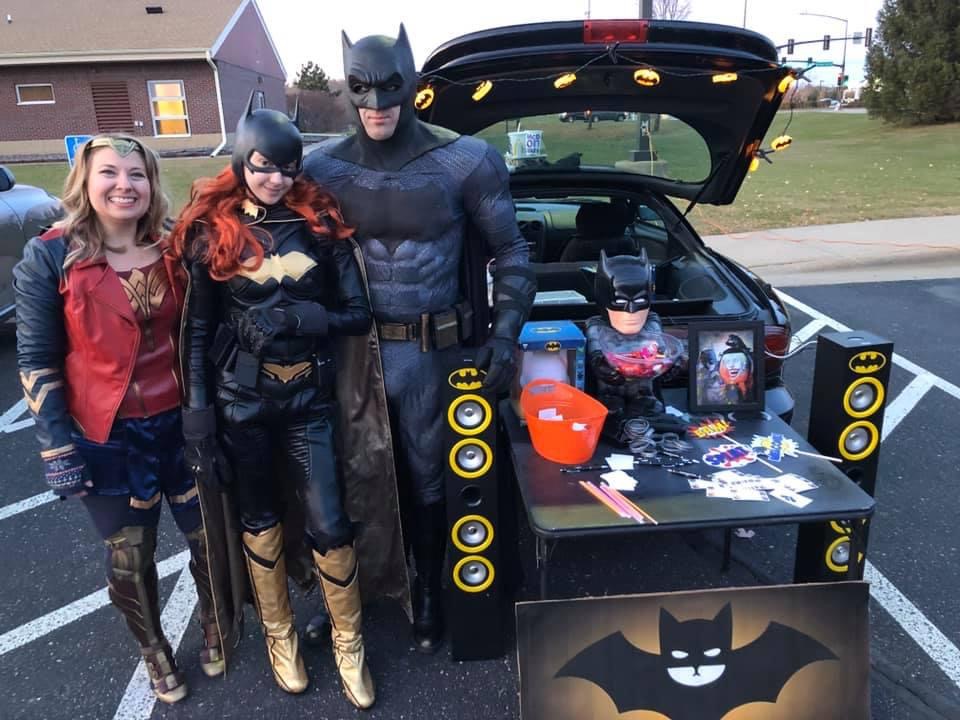 Doug Leslie is a third-generation Salvationist. And sometimes, he is a superhero.
With his Special Events with Batman side-business, he dons the caped-crusader's black suit for charity events and at Christmas rings bells at kettles, joined by his wife, Diana, in her Wonder Woman costume and 18-year-old daughter, Grace, as Batgirl.
"It's fun, and the community loves it. It brings a lot of people and a lot of attention," Doug said.
Throughout the year his main business is subcontracted by the Noble Worship Center (Corps), where he attends, to take care of its yard work and snow removal.
He volunteers his handyman skills as property sergeant to make sure the corps and officers' quarters are in good shape. He also is a member of the corps council and pastoral care council.
As the division's alternate representative on the Territorial Soldiers' Forum, Doug serves as a sounding board for soldiers and passes their ideas and concerns on to John and Charles.
"The Salvation Army is a joy of mine. If I see a need, I want to help," he said. "It's not that I want
recognition. I am here to serve God. That brings me joy."
Growing up in Duluth, Minn., Doug's family was active in the corps. He was one of the first children to take part in the corps' award-winning Rookie Basketball. As a teenager, he worked during summers at the division's Silver Lake Camp and was the camp's caretaker for a time as an adult.
His parents still attend the Duluth Corps and his mother, Nancy, has worked for it since 1987, serving with social services and now emergency disaster services.
"She won't retire. They wouldn't know what to do without her," Doug chuckled.
God has guided him through life, including many years being a single parent after divorce.
"I held on to my faith. Through all of the trials I went through, God always reassured me to keep pushing ahead," Doug said, citing how faith still carries him through each day. He knows God is always present as shown by a story he shared.
Doug was driving one winter day, when he saw an older woman whose car had skidded into a ditch.
"Normally I did not travel down that road," he said, "but on that day something led me there."
Doug helped get the woman's car back on the road. In turn, she donated money to The Salvation Army and eventually began to worship at the Noble Corps.
Doug concluded, "God does place us in the right place at the right time."
Click here to learn more about the Territorial Soldiers' Forum or find your representative.