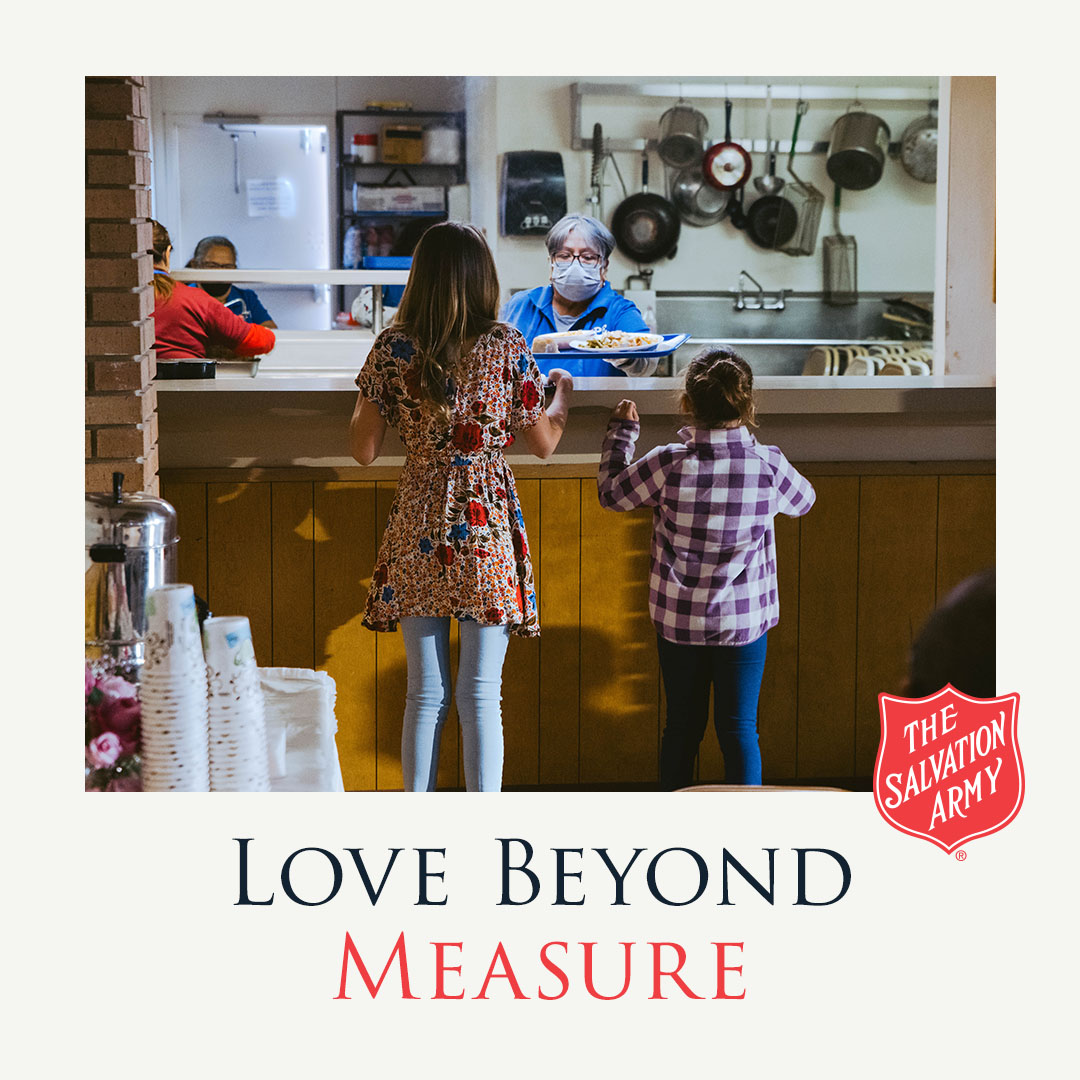 On February 14, residents in four major US cities were surprised with a giant giftbox placed in a highly visible area. Inside, curious onlookers were introduced to The Salvation Army's newest campaign, Love Beyond, which will continue all year, culminating in the 2022 Christmas campaign.
Inspired by Peter 4:8 (NIV), which says, "Above all, love," the goal of Love Beyond is to increase public awareness of The Salvation Army's year-round services, expanding the image of the red kettle and Christmas toys to an everyday Army that serves as the nation's top provider of social services, not only during the holidays but throughout the year.
As The Salvation Army, we love beyond hunger, homelessness, destruction, fear, loss, addiction, loneliness, despair, overdue bills and so much more. We love beyond the circumstances of those we serve, seeing and valuing each person.
Throughout the campaign, assets will be provided for use in both local and national media outlets, including print, television, digital and radio spots.
Love Beyond is an invitation to others who care about suffering humanity
to join The Salvation Army in helping others. It's a reminder for those of us in the Army to love others, serving them in Jesus' name without discrimination.
More information and assets can be found at redshieldtoolkit.org