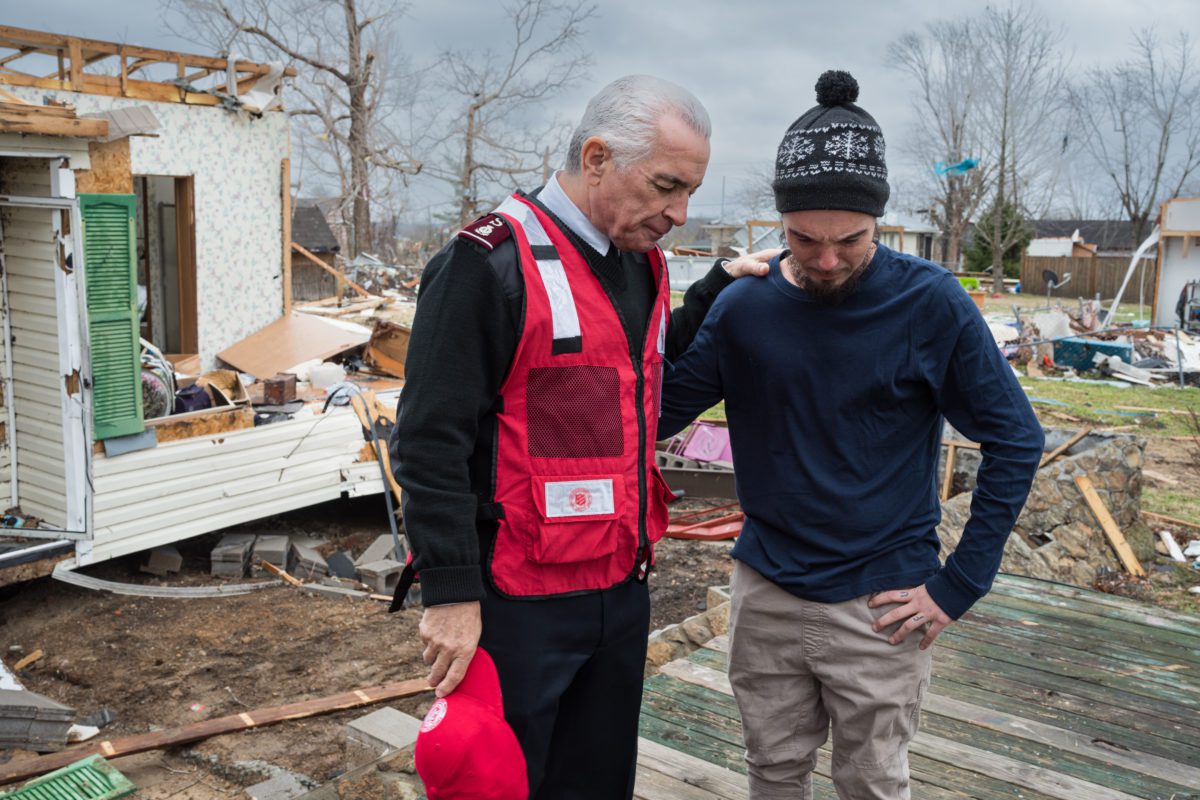 A deadly storm system of at least 70 tornadoes crossed six states on the evening of December 10, leaving devastation in its wake. A tornado series tracked through parts of Arkansas, Missouri, Kentucky and Tennessee with a path estimated 250 miles long. Tornadoes also touched down in Augusta and Defiance, Mo. and Edwardsville, Ill., leading to the collapse of an Amazon warehouse where six workers died and others were trapped. In all, the tornadoes killed 90 people. Hundreds of homes were damaged or destroyed, and thousands were left without power.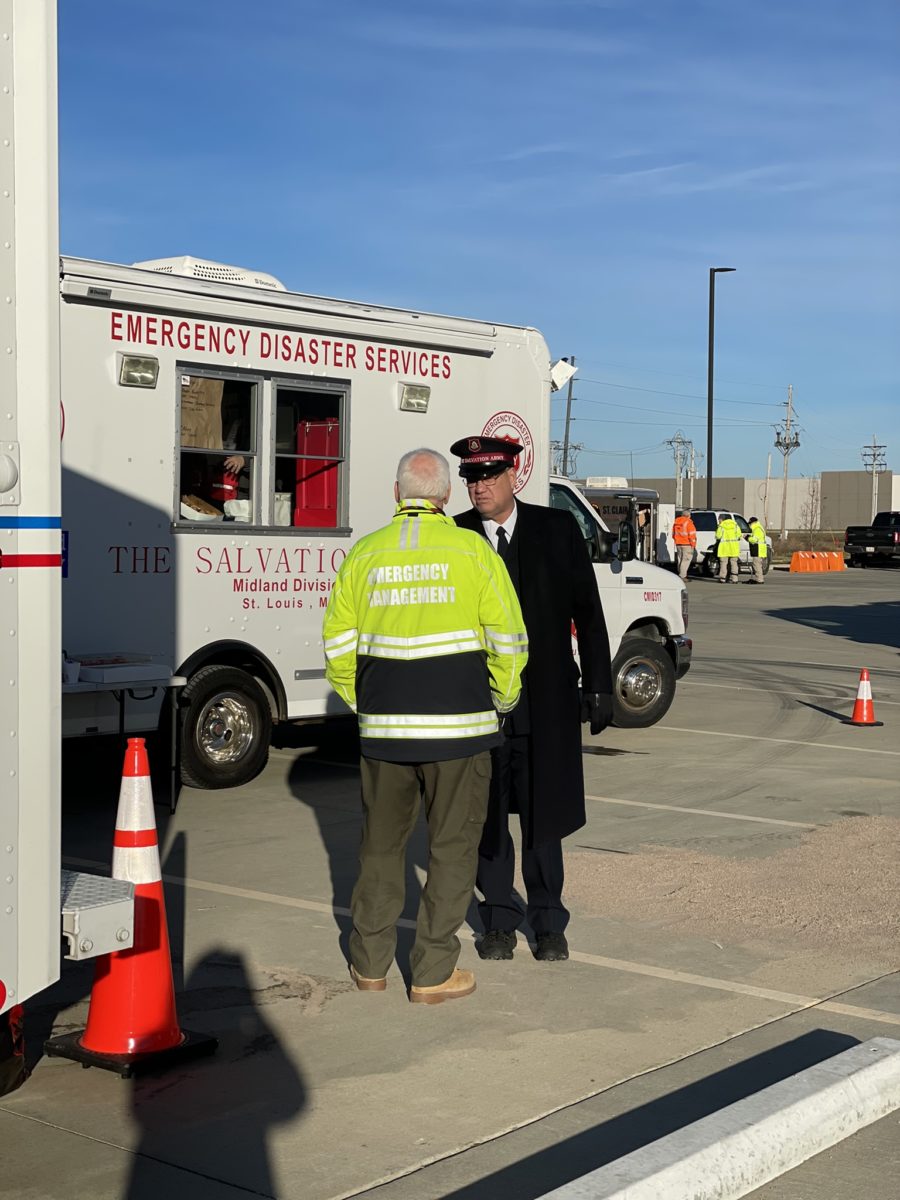 Salvation Army emergency disaster services (EDS) teams responded immediately in the aftermath, providing food, shelter, other necessities and emotional and spiritual care to survivors and first responders. EDS teams coordinated closely with local, county, state and federal officials to direct resources where they were needed most.
The response was heaviest in Arkansas and Kentucky, which suffered the worst damage. EDS canteens and fixed feeding sites were active in Poinsett County, Ark., and in five counties in Kentucky. As of January 4, The Salvation Army had provided over 22,650 meals, 13,370 drinks, 23,920 snacks, 307 cleanup kits and 718 comfort/hygiene kits in Arkansas and Kentucky. Emotional and spiritual care was provided to over 2,780 people.
In Edwardsville, an EDS team from the Midland Division mobilized immediately and provided hydration and snacks to first responders and utility workers at the warehouse disaster for two days. They supported 10 separate fire departments that assisted rescue operations. Midland divisional leaders Lt. Colonels Robert and Collette Webster visited the site.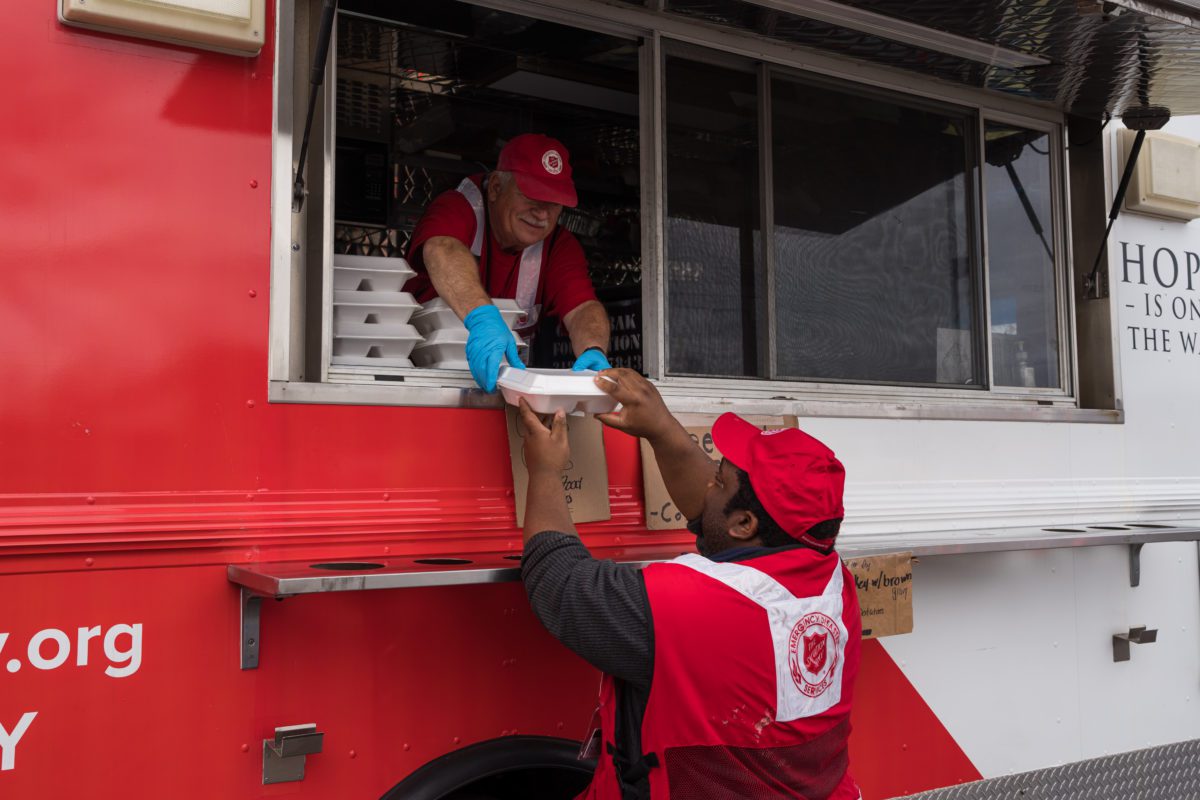 "It was a great opportunity to see The Salvation Army doing what we do best, coming alongside people during their greatest time of need," said Colonel Robert. "Our emergency disaster services team was amazing, led by Captain Sean Grey, Gretchen Luke and Adam Menne. We were able to help keep the emergency response personnel and the Amazon teams focused on the difficult task of rescue and recovery. I was so proud, knowing that even though we were extremely busy during the Christmas season, we were able to respond in such a quick and dynamic way."