by Beth Malovance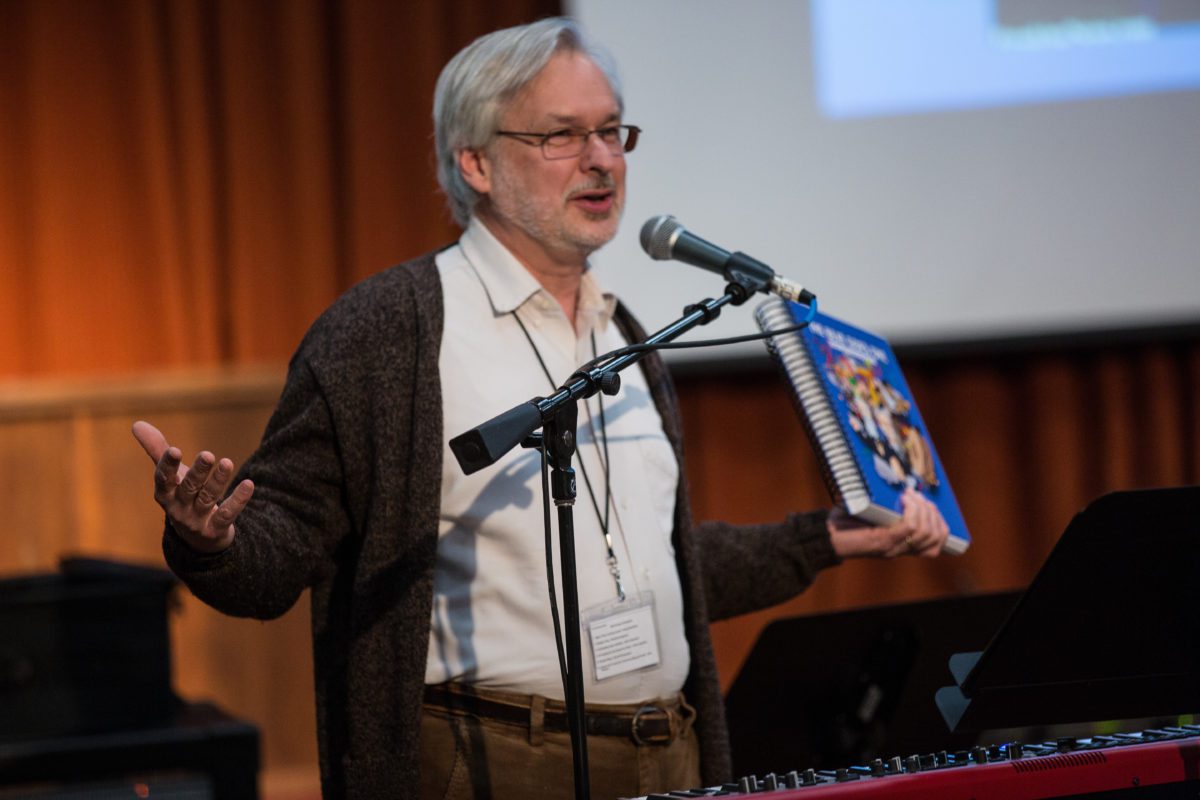 As Harold Burgmayer retires as territorial music and creative arts ministries secretary, he concludes an illustrious 40-year career of music ministry which has touched countless lives. He has exemplified Christ, spurred Salvationists on to excellence and spiritual growth, expanded the focus of the territory's music ministry, and increased its musical forces during his six and a half-year tenure, leaving a legacy that will continue to bear fruit for many years to come.
As bandmaster, Harold's impact on the Chicago Staff Band (CSB) has been extraordinary. He led the band on 55 ministry weekends mostly in the Midwest but also to the North American Brass Celebration in Long Beach, Calif., and the Canadian Staff Band's 50th Anniversary Celebration in Toronto. He led a CSB tour of the Pacific Northwest and a CSB ensemble that supported the Centenary Congress in Nigeria. He conducted seven Sounds of the Seasons concerts, produced 10 CSB albums and wrote more than 30 original compositions and arrangements.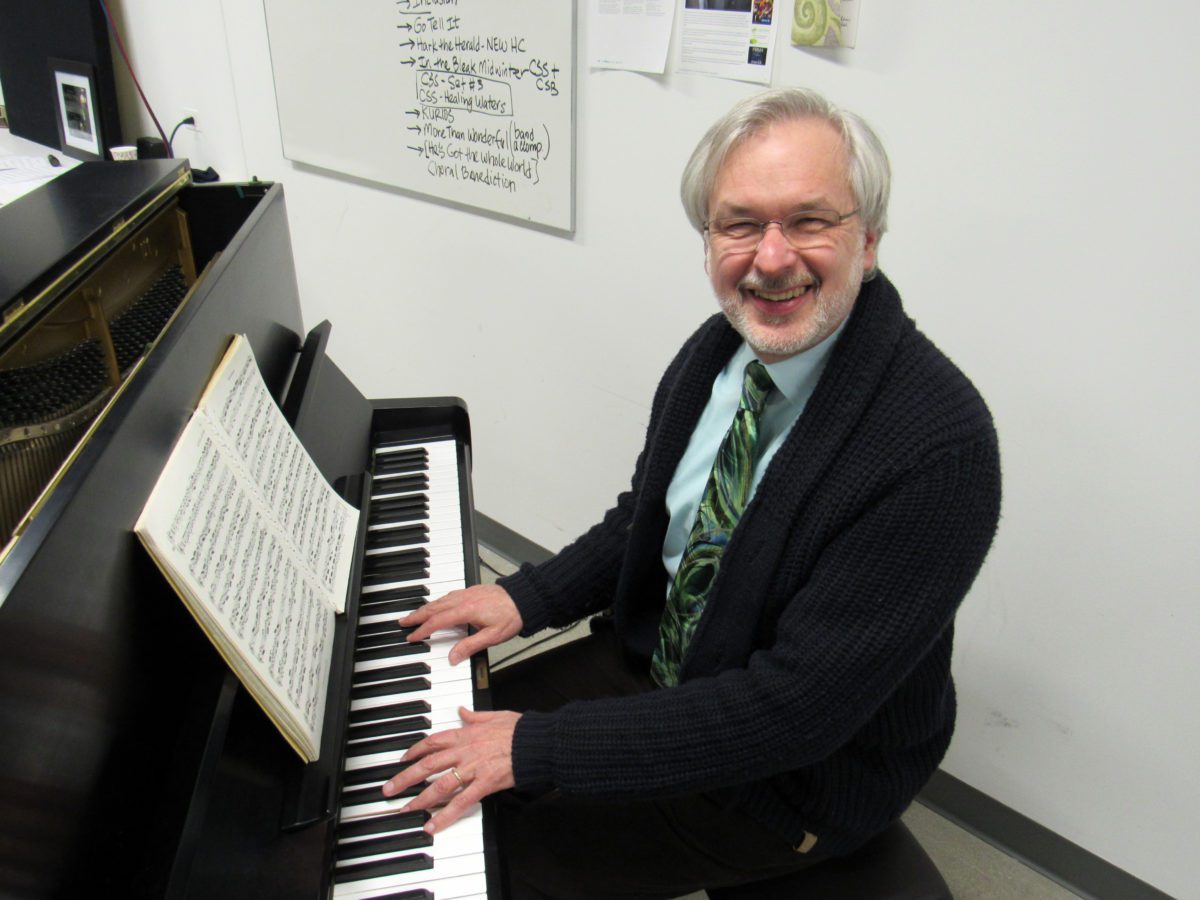 "I made a social media post the night of the very first time Harold led the band," said CSB member A/Captain Paul Bowyer. "I wrote, 'I've seen the future, and it is good.' I appreciate the work ethic he puts into rehearsals and performances. We never lost a step or our spiritual purpose, and in time, it has been enhanced."
Especially passionate about divisional and corps music programs, Harold nurtured a sense of community among the divisional music directors through visits and leadership training, including faculty training during music camps and conservatories.
"You took a shot and endorsed a 21-year-old to head up a music department. You encouraged me and supported my first music camp not from a distance or a call, but on the ground for 12 days teaching and learning together," said Cashus Saydee, Midland divisional music and creative arts director.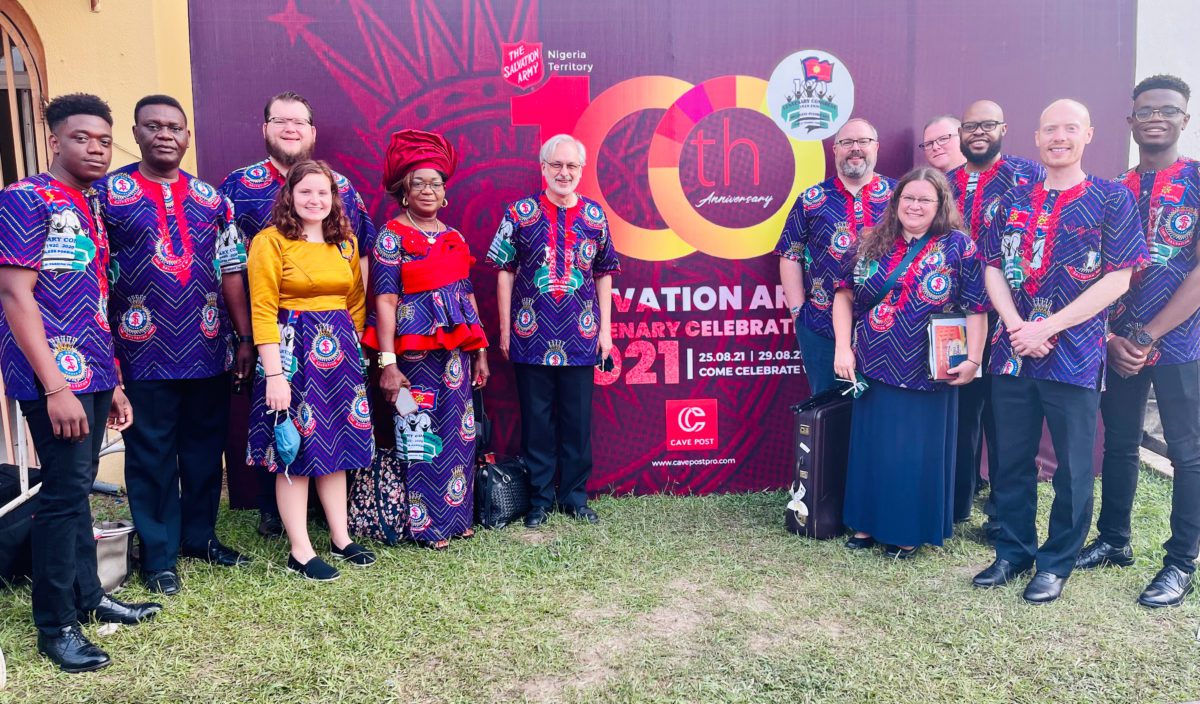 During Harold's tenure, fine arts was expanded to all six Kroc Corps Community Centers and many new resources and opportunities were introduced including the Equip 25/25 initiative to cultivate new music and arts leaders and further develop current ones; the online solo festival Rising Stars; the Territorial Worship Collective to grow corps youth praise band members as musicians and future worship leaders; and the Jesus Theater which is now a fixture at all 10 divisional camps. Central Music Institute (CMI), which focused primarily on brass and vocal, grew with the addition of majors in dance, drama, media, gospel choir and praise band.
One outgrowth of CMI's robust vocal program was the formation of the Central Territorial Staff Songsters (CTSS). Composed of Salvationists from across the territory, the CTSS not only ministers to its audiences, but the joy of singing in a spirit of worship is being brought back to each member's home corps.
"Harold has a wonderful gift of vocal leadership," said CTSS member Heather Hanton. "Our repertoire is an intentional collection of pieces aimed to challenge us but also to bring both the singer and the listener closer to God."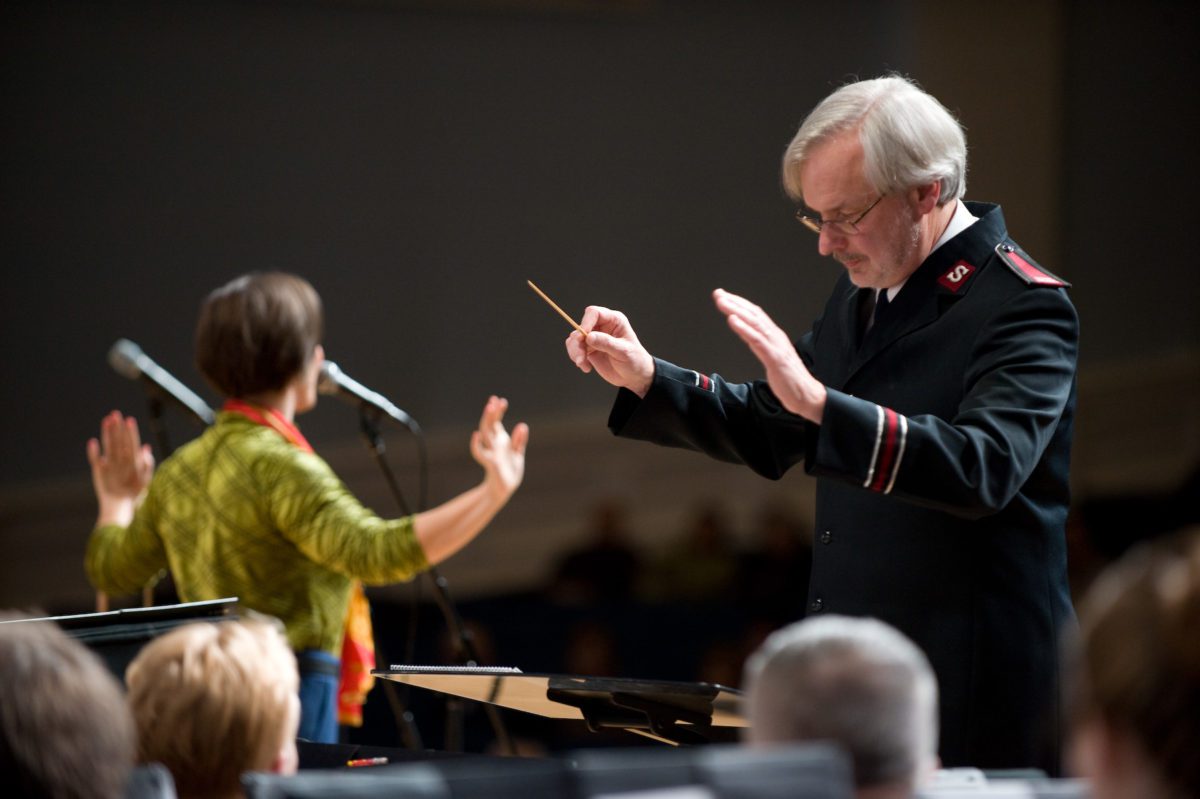 Known as an accomplished composer with 59 brass band and 34 vocal pieces published by The Salvation Army, Harold continued the territory's longstanding tradition of excellence in music publication. Perhaps his most significant contributions, however, have come from his book, The Beat Goes On! Music as a Corps Ministry, and the Music Arts Proficiency (M.A.P.) curriculum that are used worldwide. Their impact is unparalleled in scope and educational value.
Alongside these is Harold's well-known passion for mentoring and empowering individuals to keep the focus of their musical gifts on the ministry of the Holy Spirit. Harold has invested incalculable hours listening to and encouraging musicians of all ages and life stations all over the world.
Nicholas Simmons- Smith, Southern territorial music and arts secretary, said, "Harold has been over the years at the forefront of Salvation Army music education with his M.A.P. program, The Beat Goes On!, and his incredible leadership in the Pendel Division and now in his later years in the Central Territory."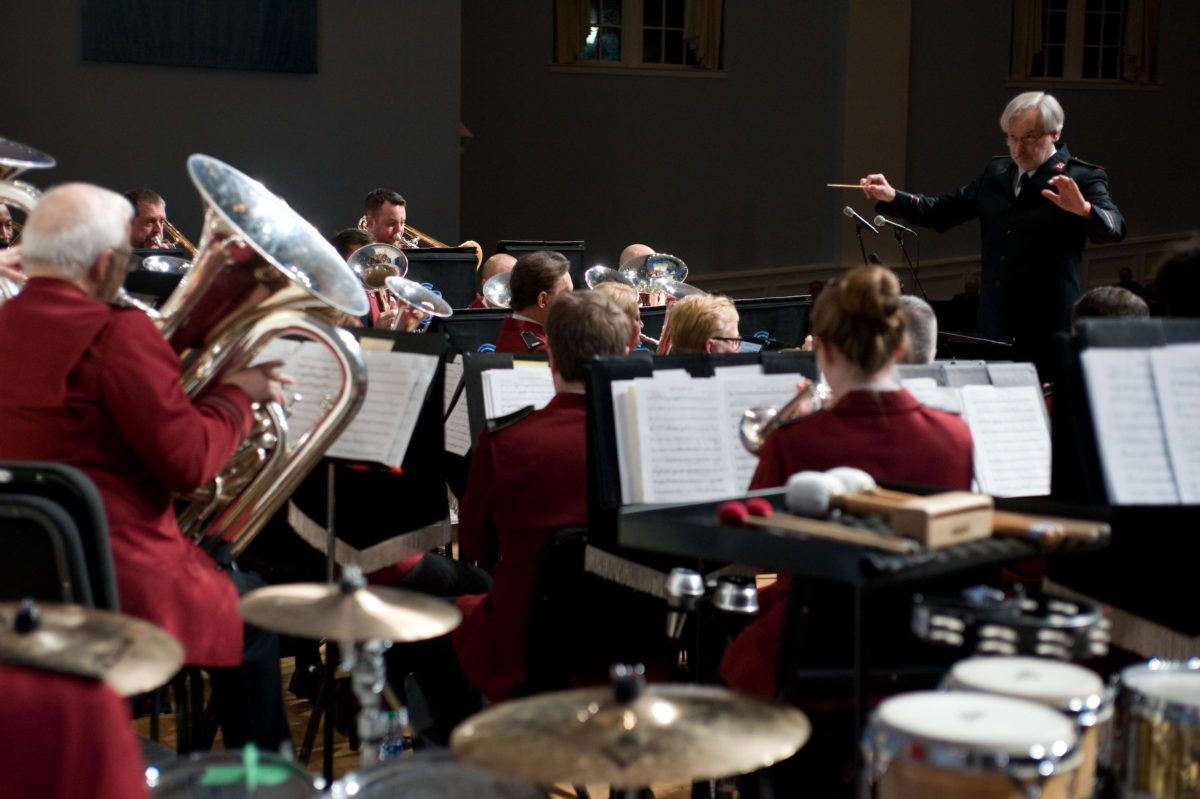 When the pandemic precluded the music and arts festival and other events in 2020, Harold led his team and the territorial music groups in pivoting to meet the needs of the territory, including conducting the first ever virtual CMI and later holding two smaller in-person Equip 25/25 leadership conservatories; producing a virtual Christmas worship experience with the CSB and CTSS that was viewed more than 26,000 times; supporting virtual commissioning weekends, and expanding worship resources for Advent and Lent with virtual materials.
"There is so much I could say about the joy and fulfillment I have experienced seeing the many ways that music and arts ministries in the Central Territory are growing and even flourishing to the glory of God. I am especially indebted to the marvelous department team we have, working closely alongside the divisional music directors," said Harold. "It has been my privilege to meet and work with so many dedicated musicians and artists striving to minister at their corps from Sunday to Sunday."