The world premier of the musical A Long Way Off, the creative and collaborative genius of Joe Caddy and Phil Laeger, invited commissioning weekend delegates into a timeless story, showcased the Central's amazing talent and took the standard for musicals in the territory to new heights.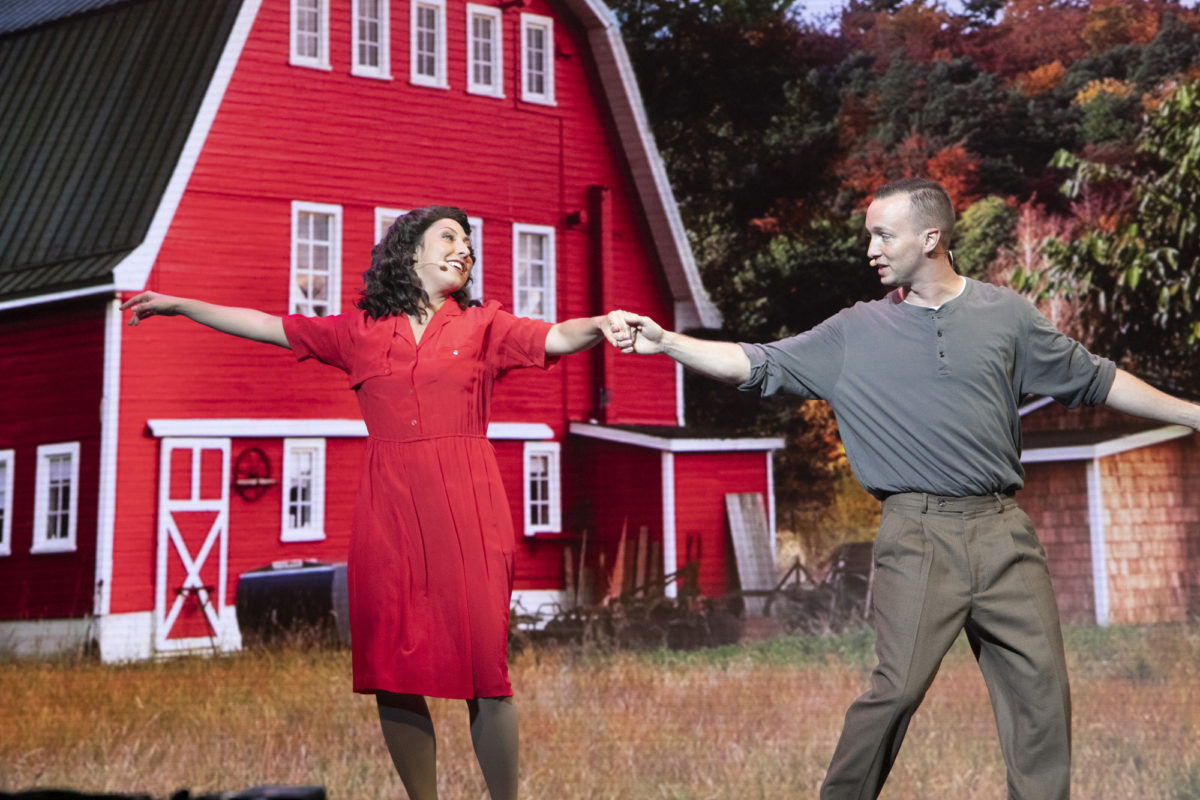 Set in Crawford County, Iowa, in the 1930s, the story centers around brother and sister, Hunter (Damon Winters) and Hannah (Kayla Hedgren). Directly after the cast number, "This Blessed Land," the drama takes off when Hannah gets engaged to Bennett (Alan Tolcher) and wants nothing more than her brother—the prodigal son who's been gone for eight years and for whom her father (Luke Hursh) grieves daily—to come home for her wedding, maybe longer. Headstrong and driven by love, Hannah sets off to find her long-lost brother and along the way encounters all sorts of obstacles and meets a cadre of characters.
The riveting and fast-paced storyline, period costumes designed by Kim Berry,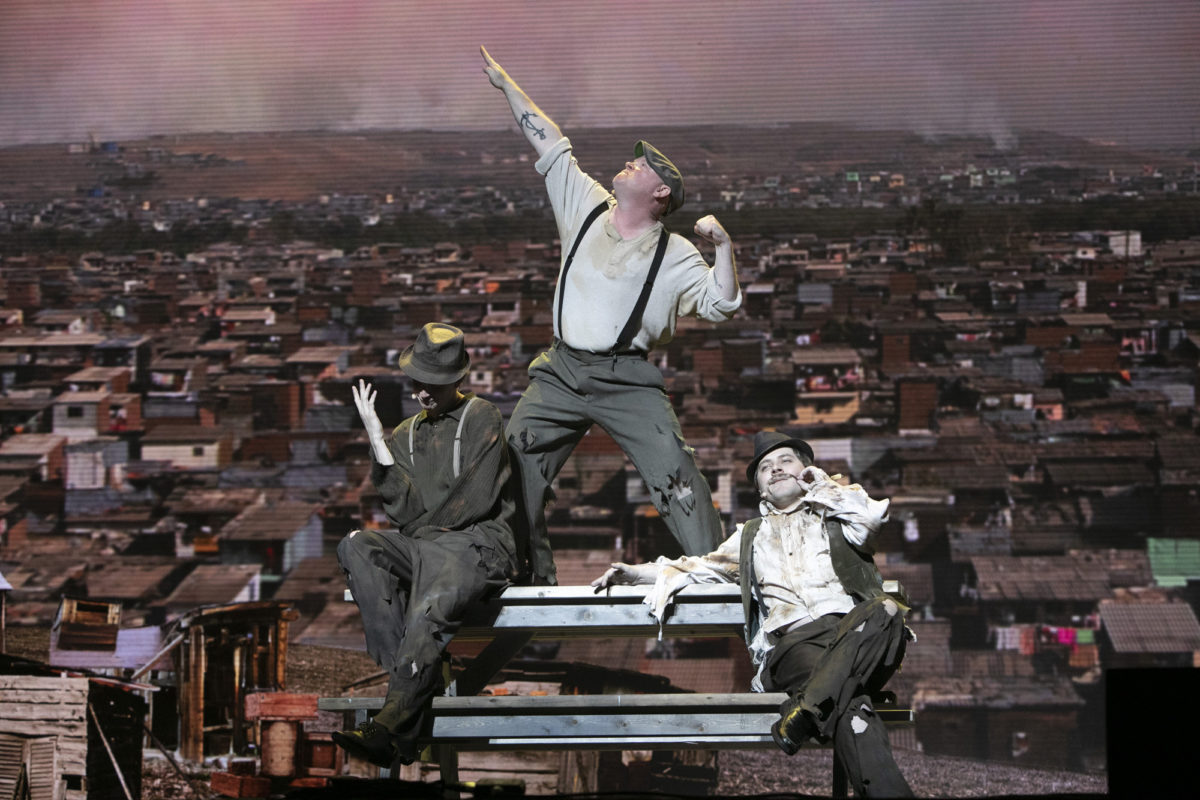 superbly crafted sets effectively integrated with video backdrops by Emily Aukes and David Andrews all helped sweep the
audience into the drama. Numerous scene changes were executed flawlessly under the guidance of production stage manager Sandy Cabrera, and although none of the cast are professional actors or dancers, their timing, delivery of lines and mastery of movement director Amber Hood's choreography was first-rate!
The outstanding pit orchestra added tremendously to the show, and the phenomenal high energy horn section elevated the production to the level of a Broadway show.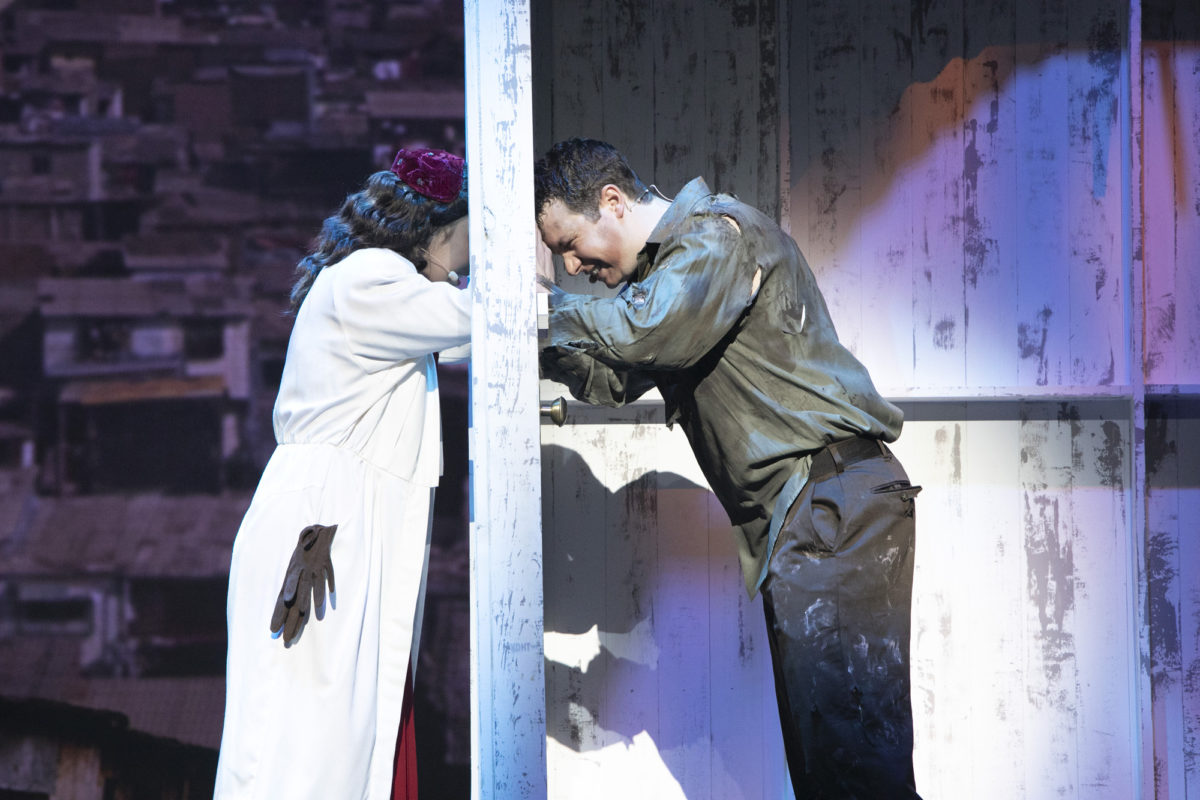 The musical included the perfect mix of comedic relief, like "Man's Man," and deeper soul-searching numbers such as "Lament for Hunter" and "Where Love Leads." Even the music portrayed the progression of Hannah's journey from the country to the big city with numbers like the sweet "Story of Us" to the jazzy sounds of "On My Way" and "Get What's Coming." And people will long reminisce about the pivotal scene where Hannah finds her brother in a dilapidated shack and begs for him to open the door while he resists in the beautiful duet "Let me in." The compelling scene alludes to Christ standing at the door of our hearts.
This was not lost on Territorial Commander Commissioner Brad Bailey who, after cast bows were taken, seized the opportunity to speak to those whose hearts may have been touched by the Holy Spirit during the performance. The many people who knelt at the altar gave further testament of the musical's powerful portrayal of the truth that though we may feel "A Long Way Off" from the love of God, it is never too late to find our way home.
A CD is available now and a digital video recording will be released this fall. Visit alongwayoffmusical.com