Have you ever asked,
"Can I make a difference?"
730 Weekend (Fall 2023)
730 Weekend is a chance to experience, honestly without pressure, Salvation Army training college and cadet life. You will be encouraged to ask questions and consider how God wants to work in your life and how He wants to use you!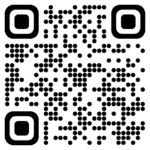 About Us
The Salvation Army, an international movement, is an evangelical part of the universal Christian church.
Application Process
Think you qualify to become a candidate? Great! Your first step is to get in contact with your Corps Officer.
Our Locations
Not sure where your nearest Salvation Army Corps (church) is located? Find the nearest location using your zip code.