by Lt. Shanell Johnson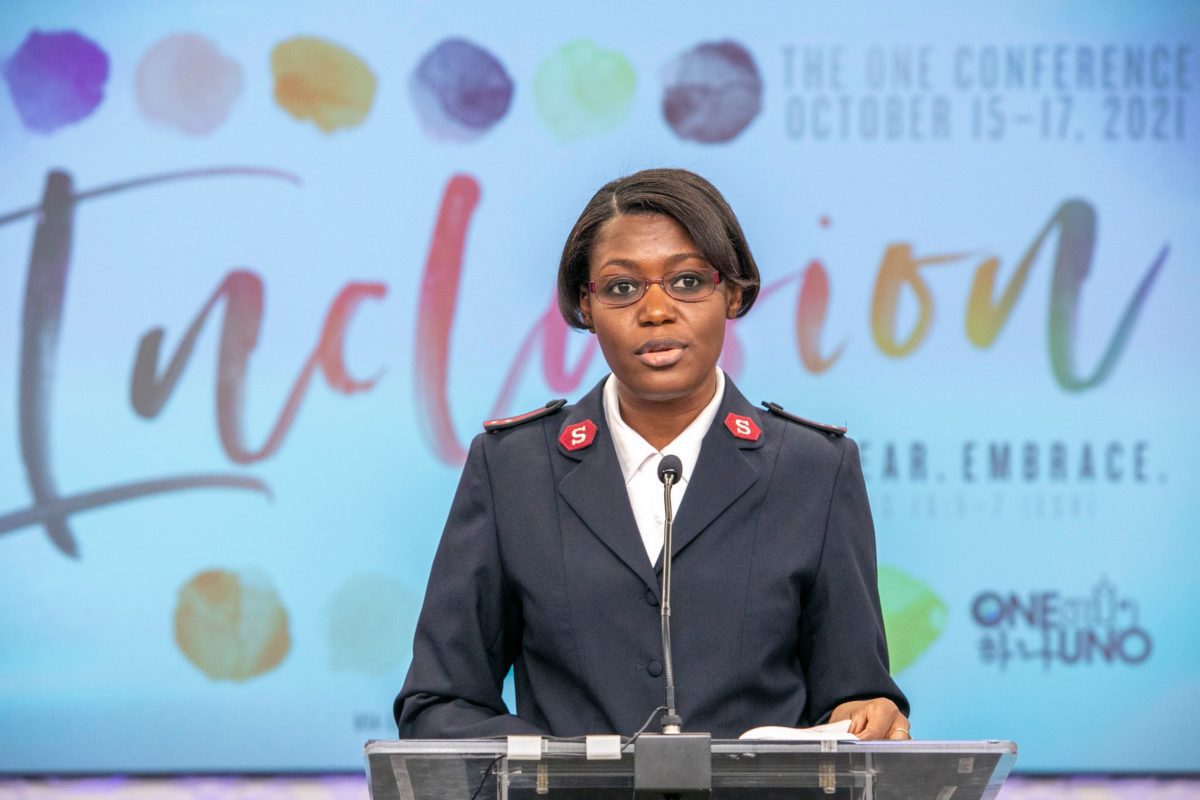 "Inclusion. See. Hear. Embrace." was the theme for this year's One Conference. Although it was held virtually for the first time that did not hinder the working of the Holy Spirit. As we watched from screens, we felt the presence of God and worshiped each day, humbling ourselves before the Lord. The conference encouraged and challenged us as children of God and Salvationists to see, hear and embrace all of God's people regardless of ethnicity, cultural differences and life experiences.
Beginning with the welcome by Territorial Commander Commissioner Brad Bailey, the One Conference embodied the theme as we watched a beautiful display of diversity from the territory. We saw dancers from Farmington Hills, Mich., Magkapuso (Of One Heart), the Lincoln, Neb., Corps' Sudanese group and Lt. Gloria Pelayo from the East Chicago, Ill., Corps. We listened to heartfelt worship of the praise team, the East Chicago, Ill., Corps Brass Band and embraced scripture read in multiple languages.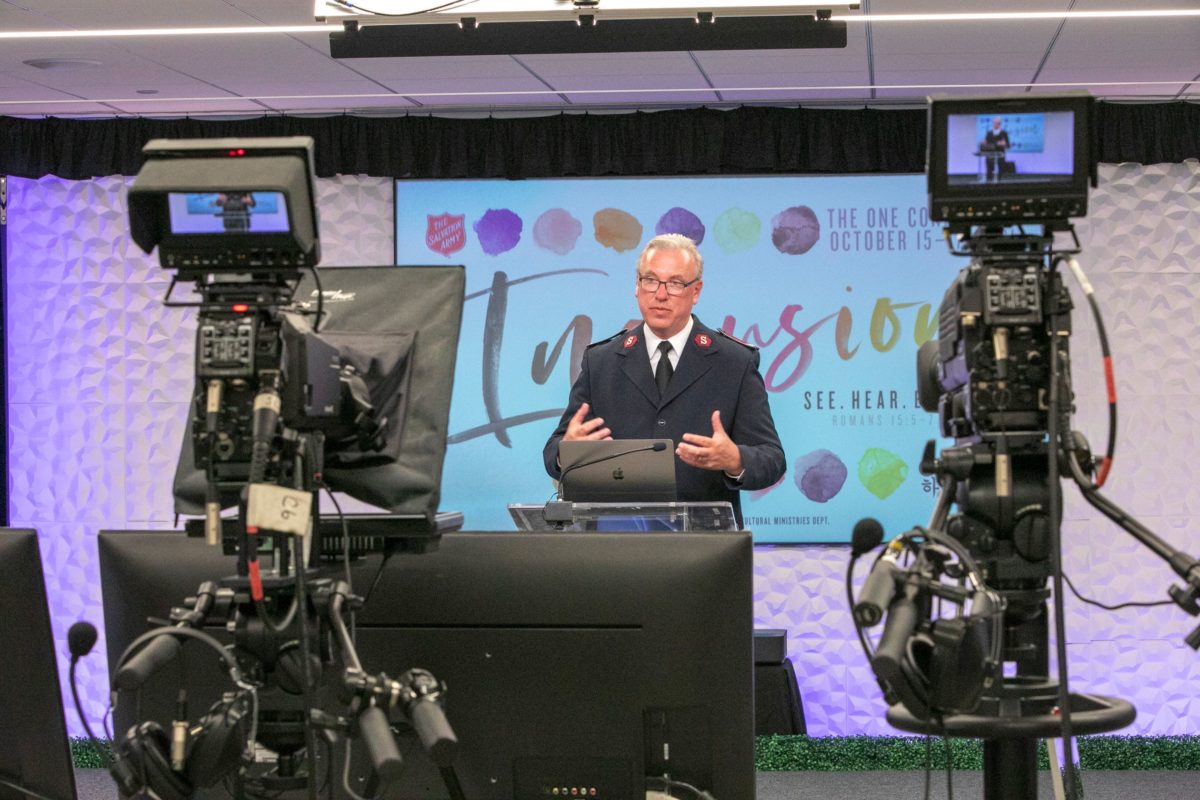 "I was blessed to see that even in a virtual way, people of all ages and ethnicities were involved in each session, making the theme of inclusion come to life," said Captain Ketsia Diaz, secretary of the territorial intercultural department which planned and conducted the conference.
During Friday night's keynote session focusing on "See," Daniel Hill encouraged us to see one another and acknowledge the narrative of racial hierarchy which needs to be dug up from the root so like a weed it will not grow back.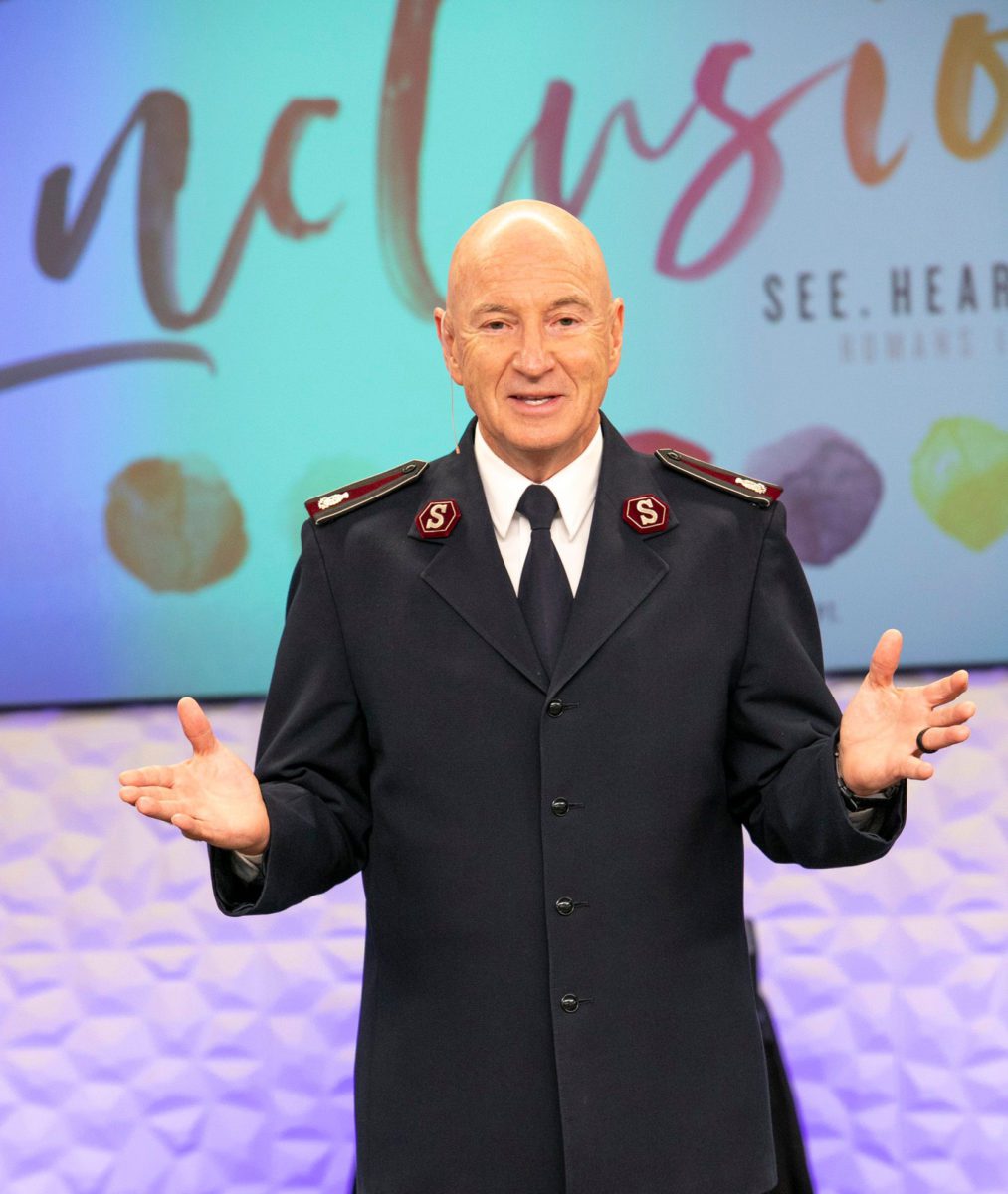 Saturday morning's session focused on "Hear" and featured Dr. Elizabeth Conde-Frazier who reminded us that as God's people inclusiveness should be "a practice in our lives so that it can be caught by our children and not just taught." This session also featured a panel discussion with Colonel Evie Diaz, Major Steve Harper and Major Sujung Na.
Breakout sessions were organized with an emphasis on the five points of the Intercultural focus of the territory's Mission Imperative: active awareness, mutual openness, consistent grace, unconditional love, practical equity.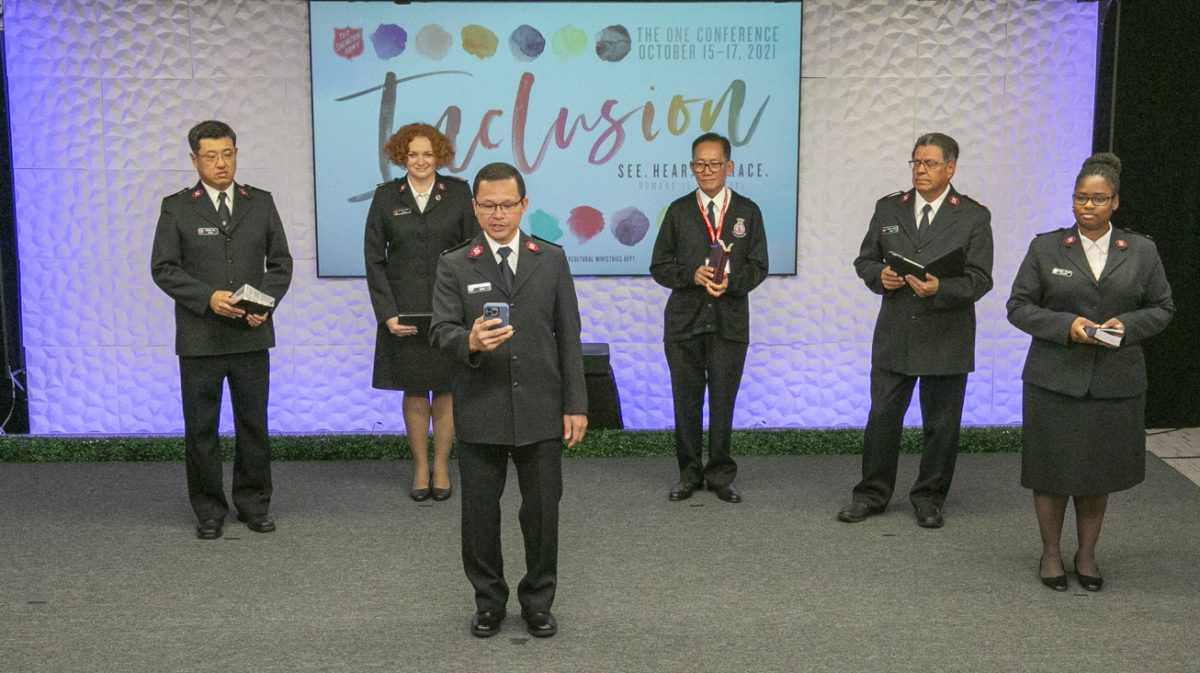 That evening the Rev. Dr. Brenda Salter McNeil left a lasting impression with her message from the Book of Esther. She explained Esther had to decide to leave her safe space in the castle, which made her isolated, insulated and ignorant for the work of God and the lives of others. Dr. McNeil challenged us not to remain silent in our own safe castles but to embrace those outside the palace, to avoid stereotypes and to speak for justice.
The weekend concluded with the focus of "Embrace" and an insightful message from Lt. Colonel Jonathan Rich, territorial secretary for program, from Acts 16 that demonstrated the grace of God is for all people without exception.