by Doug Donahoo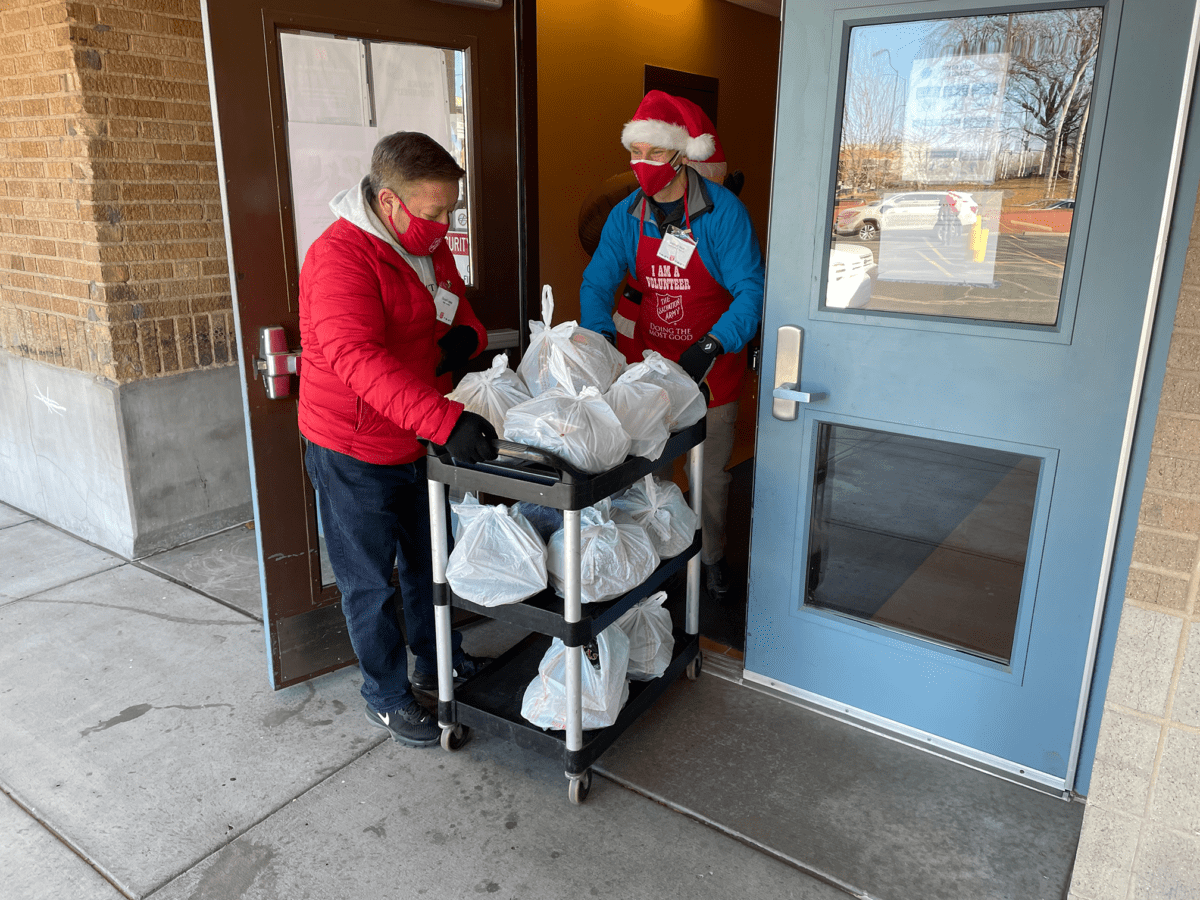 How many lives can you touch over the course of 40 years in just two days each year? If you're The Salvation Army in Kansas City, it's tens of thousands. Since the early 1980s officers, staff and countless volunteers have teamed up to provide free holiday meals to the community on Thanksgiving and Christmas Day.
What started as a stand-in for Meals on Wheels which did not deliver on those holidays transformed into a calendar highpoint for thousands of residents in need and the Salvation Army team.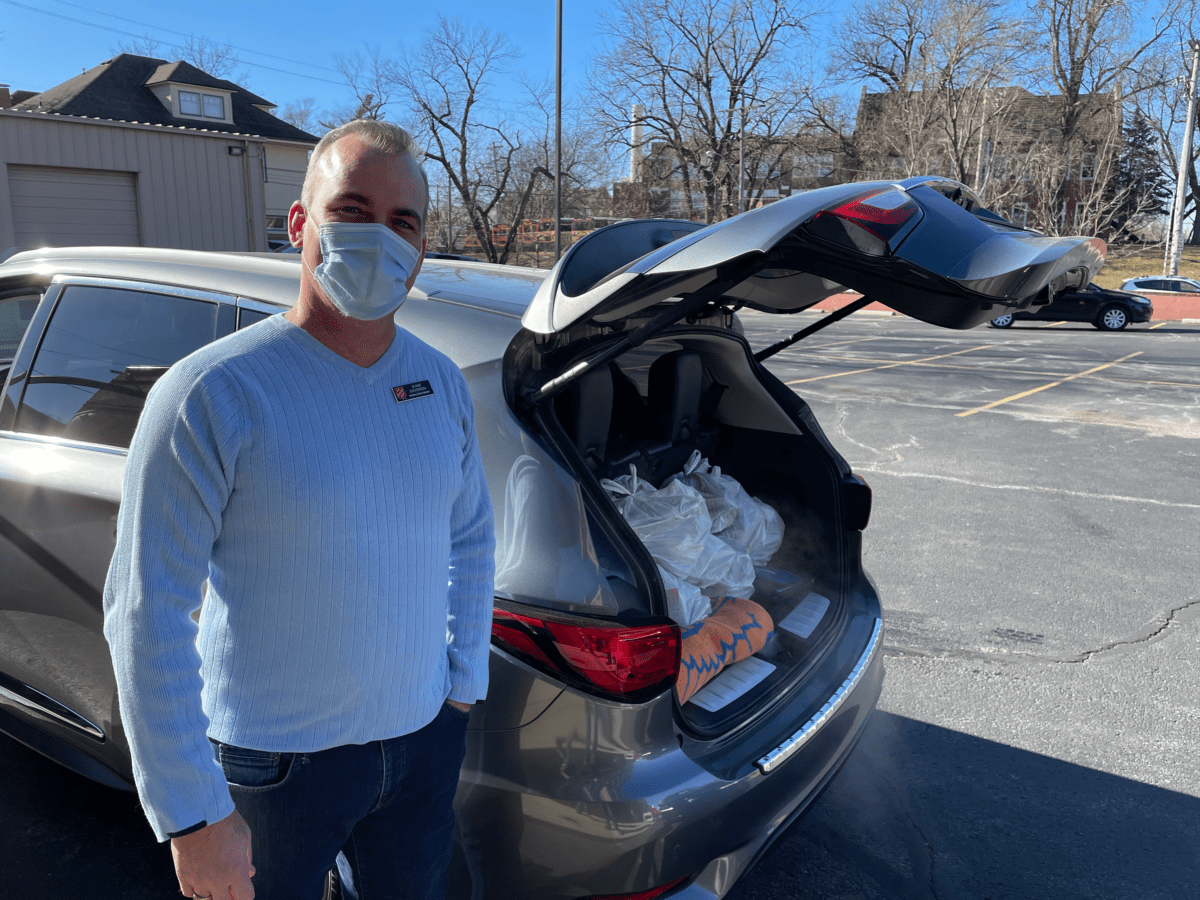 The meals have featured two parts. The first, a sit-down dinner served at the Linwood Center in midtown Kansas City, Mo., has drawn hundreds of people who've received tableside service of a feast of turkey with all the trimmings. The second part has seen dozens of volunteers delivering hundreds more meals across the Kansas City Metro area to seniors and homebound adults who otherwise wouldn't have a holiday meal or fellowship on those holidays.
However, last year required changes. The in-person meal was shelved as not to spread COVID-19 in an incredibly vulnerable population. Instead, a smaller crew of volunteers both at Linwood and behind the wheel made sure meal deliveries still happened on Thanksgiving and December 25.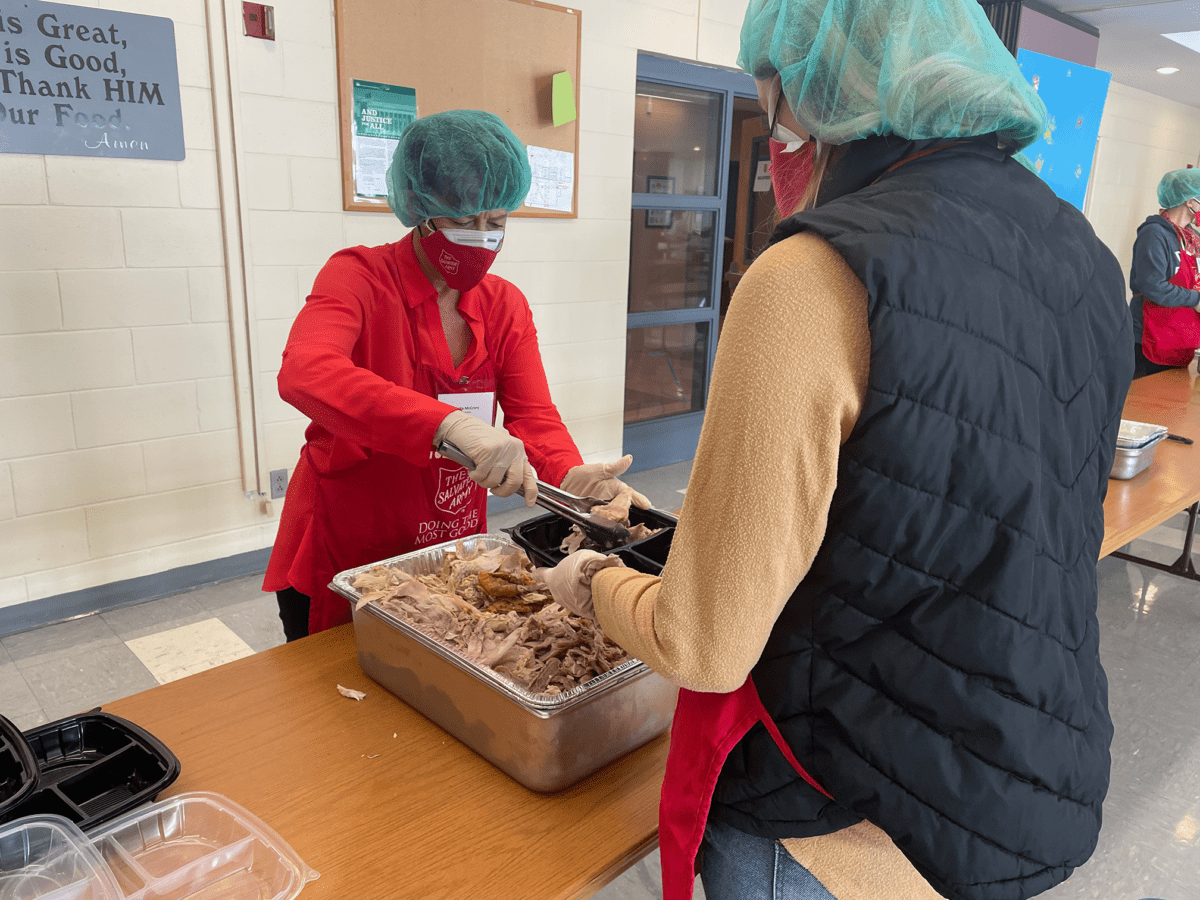 This holiday season concerns about the easy spread of COVID-19 in the close quarters of the dining room led leaders to determine that sticking with deliveries is still the best approach. The deliveries are touching hundreds of lives once more over the course of the two days.
While the meal is important, the bigger delivery is of hope and love that so many people in the community need. Officers, staff and volunteers are helping to ensure that hope marches on in the hearts—and stomachs—of each person.