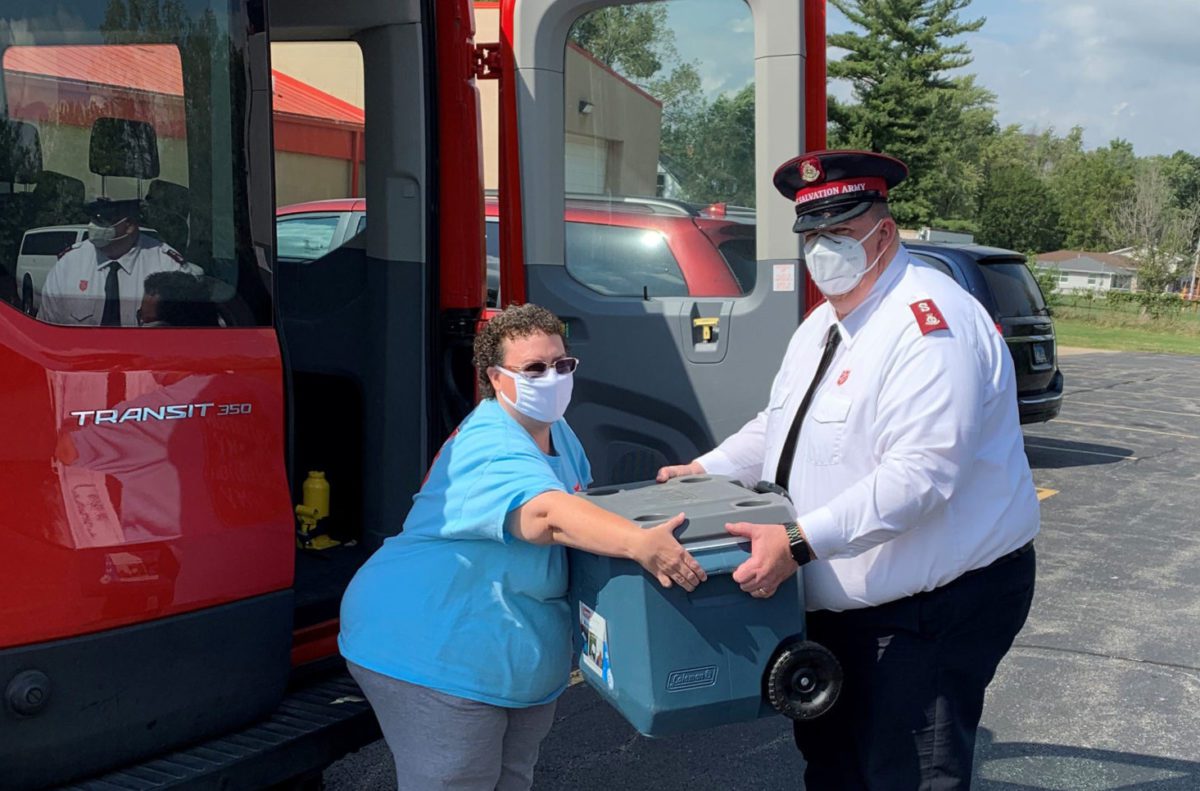 Major Heath Sells, Peoria Citadel, Ill., corps officer and tri-county coordinator, was named as a recipient of Peoria Public Schools' 2020-2021 "Those Who Excel" award for community volunteers. The recognition was given for the planning and collaborative efforts of the major, Salvation Army staff and volunteers in providing mobile delivery of free and reduced priced breakfasts and lunches to students during COVID-19 school closures.
"The school district looked for partner agencies all throughout Peoria to assist in the distribution of meals to the city's families, and The Salvation Army, led by Major Sells, played a vital part in the planning, execution, and delivery," said Joshua Collins, director of transportation and fleet services for Peoria Public Schools.
The partnership with Peoria Public Schools enabled Major Heath and his team to reach the district's most vulnerable families, many of whom live in food deserts without reliable transportation. In Peoria Citadel's service area, up to 83 percent of students were identified as needing this service. Volunteers followed a schedule of 5 to 7 stops a day, parking in areas that provided easy and safe access for students and families.
"One of The Salvation Army's unique strengths is being able to respond quickly to meet community needs," said Major Heath. "Our team faced several challenges in delivering the meals, including weather, social distancing and COVID-19 protocols, but our dedicated volunteers were able to adapt quickly to provide the support that was needed."
In total, the major and his team provided 78,000 meals from March through August 2020. In addition to providing meals, they had the opportunity to connect with students and families, offer prayer and provide emotional and spiritual care amid the challenges of the pandemic and transition to remote learning.
"I am humbled by this recognition and honored to serve students in Peoria alongside our amazing staff and volunteers," concluded Major Heath. "They are truly the hands and feet of Christ."