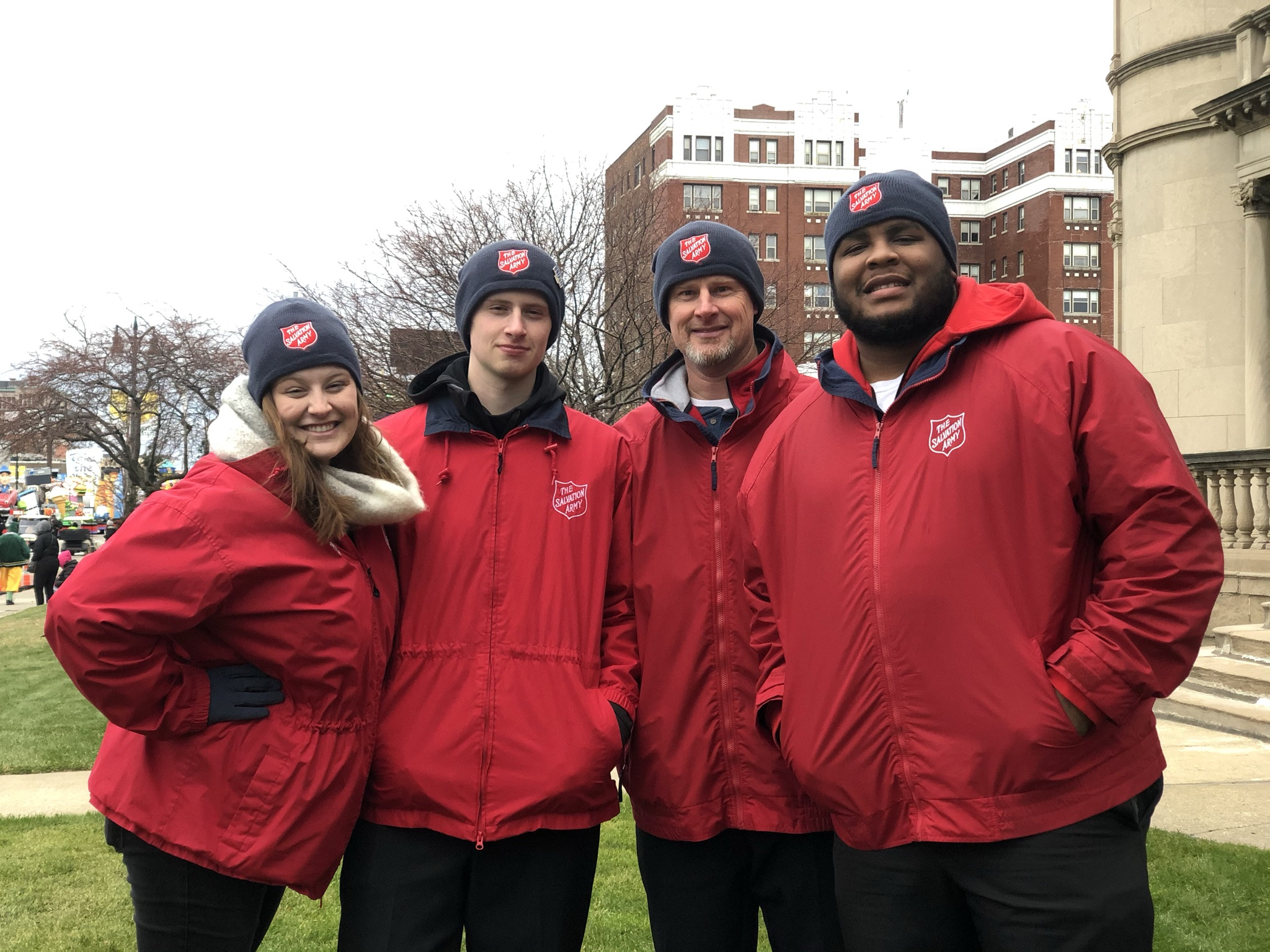 Marcarius Coakley's journey to becoming a passionate follower of Christ has been long and arduous. Growing up in a rough neighborhood in Detroit, he attended church but received mixed messages from his family. With an absent father and inconsistent mother, his home life left him feeling empty.
"It was confusing," he said. "I didn't really know what it meant to be a Christian."
Things began to change when at age 5 Marcarius was invited by friends to join an afterschool program at the Detroit Brightmoor Corps. Finding solace, he became fully involved in corps activities, including character-building and Sunday worship.
"I loved it at The Salvation Army. The leaders really cared about me," he said. "If not for them, I don't know where I would be today."
Although he was encouraged by the love and support at the corps, Marcarius was subjected to detrimental influences at school and in his neighborhood and struggled to stay out of trouble. He questioned his self-worth and God's love for him.
At 17, he found a stable, loving home—something he'd never had—with Matthew and Vikki Coakley, soldiers of the Royal Oak, Mich., Corps who he'd met when he was on camp staff and they volunteered. After striking out on his own, he'd been "couch hopping" for more than a year when the Coakleys took him in and eventually adopted him.
"God knew what I needed, and He placed the right people in my life. My dad, Matthew, encouraged me to develop my relationship with Christ," Marcarius said. "He's always encouraged me to be better, work hard, love others."
Still, Marcarius continued to struggle with his faith for a few more years, wanting to make his own way and pursue a career in basketball. When his daughter, Lilyana, was born in 2013, however, his perspective began to change. It took time, but Marcarius began to understand and embrace God's unconditional love.
"I didn't feel I was worthy and thought God couldn't use me because I had sinned so much, but He kept tugging at me," said Marcarius. "And every time I surrendered, He said, 'I want to use you, I'm not done with you yet, no matter what you've done.'"
Wanting to extend the care and encouragement he received at the Army while growing up, Marcarius became the youth director at the Plymouth, Mich., Corps, two years ago. He's now a Ministry Discovery program intern at the corps with aspirations to earn a degree in Christian ministry and become an officer.
"I never thought in a million years that this is where God would lead me," he concluded. "I am beyond blessed."