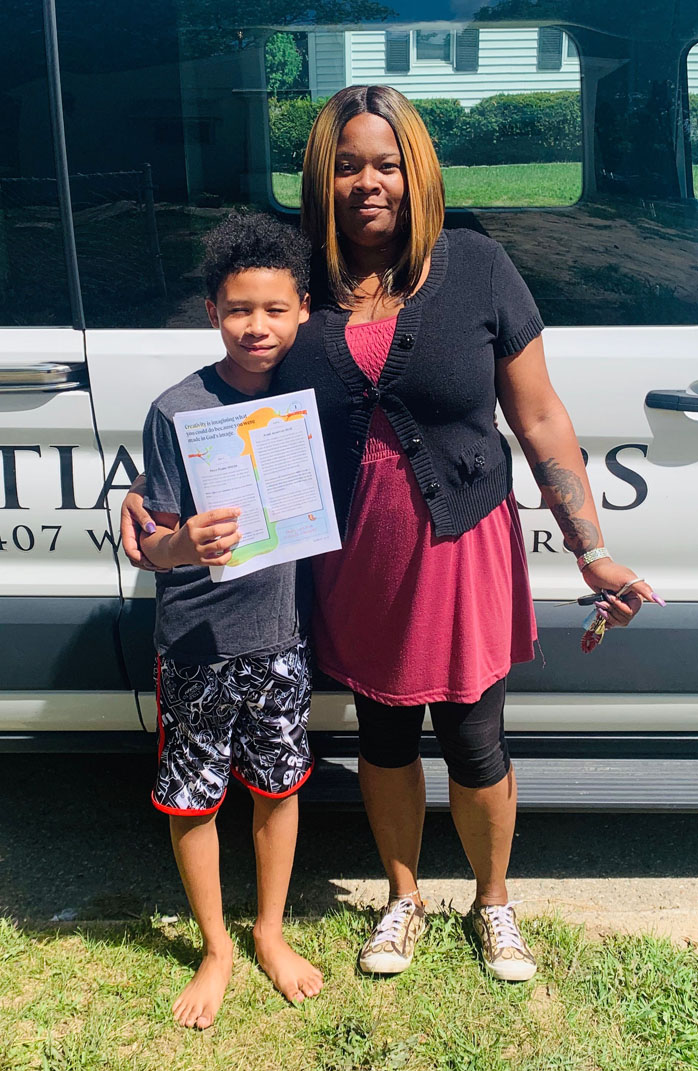 The Pontiac, Mich., Corps has taken its ministry to the streets of their community to make sure they're still connecting with children and families.
Four days a week, officers and staff members travel to seven neighborhoods to host Kids Club Curbside, a program featuring food distribution, fun activities and Bible lessons based on the Orange Sunday School curriculum.
"We wanted to find ways to look kids in the eyes and remind them of God's loving care. Not surprisingly, the parents are benefitting from our efforts at least as much as the kids," said Captain Judith Fetzer, Pontiac corps officer.
Many of the families have attended corps youth programs and the community center, but Kids Club Curbside also has attracted others. What started with 50 kids and 22 families turned into 76 kids and 28 families in just three weeks!
The corps publicized the program by calling each family with meet-up location and time and asking them also to invite their neighbors. The initiative also garnered media coverage by a local newspaper. The article about the program was posted on the corps Facebook page and had nearly 4,000 views in less than a week.
This mobile ministry lasted for eight weeks, helping children through the summer learning loss and helping families navigate reentry into school.