"Growing a corps takes time; it relies on building relationships."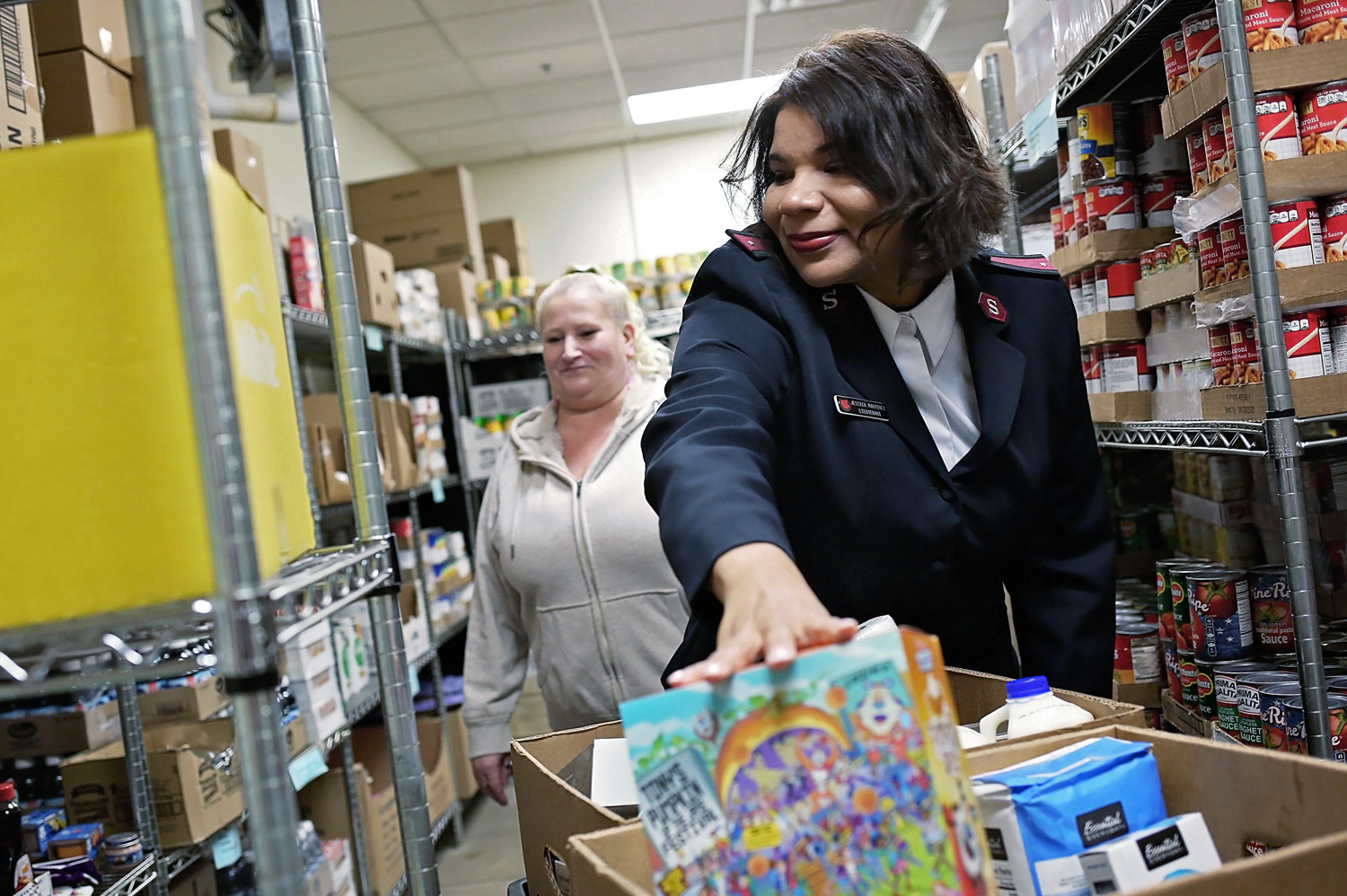 When Captain Jessica Martinez was appointed five years ago to the Minneapolis Central, Minn., Corps, her friend's wisdom gave her an extra measure of patience and direction as she poured herself into ministry. She needed it. Many families had left the corps' fellowship, and it was bereft of children.
Today as she looks at the progress, her heart swells with satisfaction and gratitude. Twenty-five to 30 children belong to the corps' Wednesday night programs, and 12 faithfully participate in Sunday school. They were introduced through summer day camp, the summer lunch program and social services when their families came for help. The captain was not shy to let them know of other enriching opportunities such as afterschool character-building programs, vacation Bible school and Sunday meetings.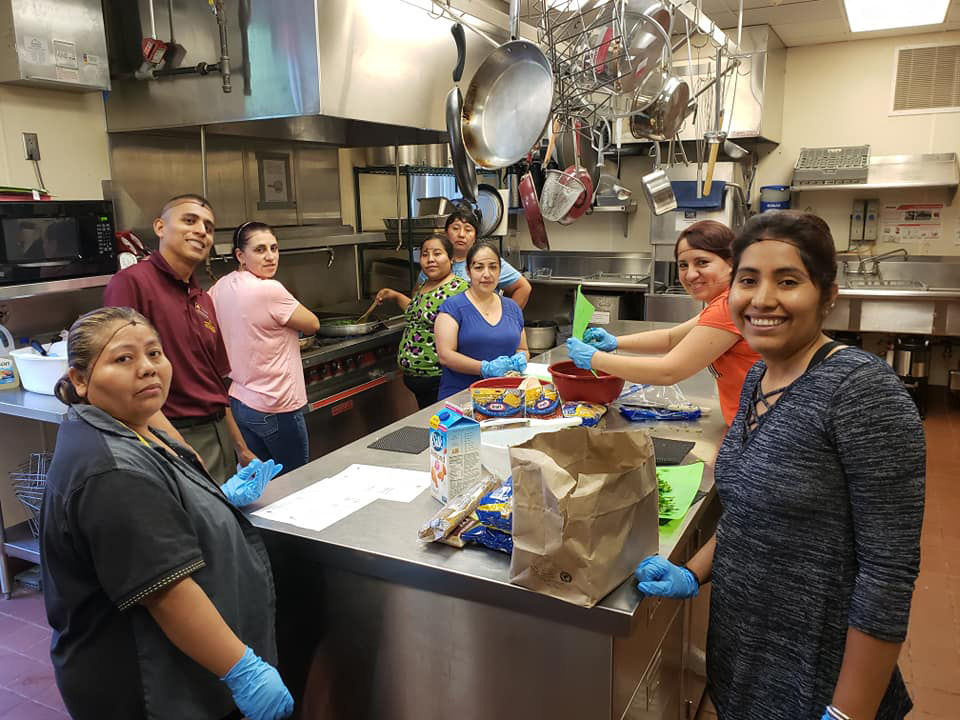 The bilingual children's activities laid the groundwork to know the families, and eventually the bustling youth programs translated into a growing Latino women's ministries with 16 members, most of whom are the children's mothers who now invite their friends. Some of the fathers also attend the corps. Many parents volunteered to help the corps pack and distribute food boxes during the pandemic last year to help their community.
Since the corps already had an established English-speaking congregation, worship was translated into Spanish. This service attracted some new people who wanted to improve their English but proved cumbersome for others who desired to worship in their heart language. When it had to go virtual, the service became unwieldy and not nearly as effective for anyone. While it wasn't possible to hold two services then, Captain Jessica went the extra mile to keep connected and sent two text messages a day, one in English and one in Spanish, to encourage all members.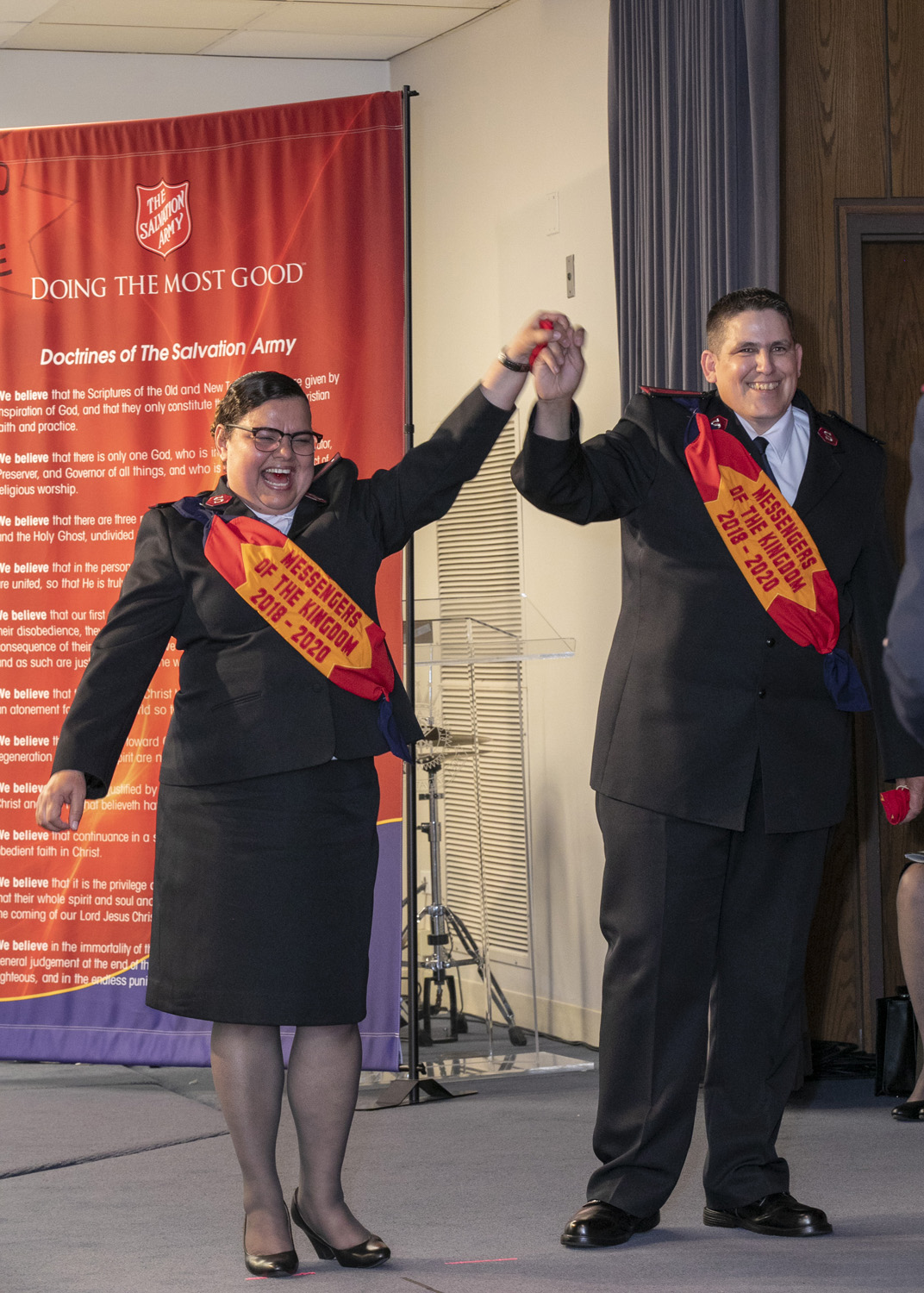 It was a blessing last summer when Lts. Ramon and Ely Cebrian were commissioned and appointed to Minneapolis Central Corps. Bringing energy and enthusiasm to their first appointment, the Cebrians gladly have shared the responsibility of caring for members of the corps and community. They have held a virtual worship service in Spanish, assumed daily texts to Spanish-speaking members and made connections in the community. This has allowed the captain to focus on providing services and pastoral care for those who speak English. She also credits the corps' great staff and volunteers, such as Leslie and Katie Ainsleigh (see story below), in helping to meet the needs.
In addition to worship, virtual Bible studies and soldier recruits classes are held in both Spanish and English. Going forward, the captain and lieutenants plan to hold a joint in-person service once a month when possible to help keep the corps united.
Though social services have been provided continuously at the corps, they are looking forward to the day when children can come to the building again for afterschool programs and to use the playground and adults will be able to use the computer lab, gym and fitness room.
While to someone not familiar with The Salvation Army this might seem like a lot, Captain Jessica grew up attending a corps in Peru and understood early on that being an officer involves immensely more than preaching. She says she remembers what her officers did for her and hopes she can do the same for others.
It was a Partner in Mission ministry team from the Wisconsin and Upper Michigan Division (WUM)
that came to Peru which introduced her to then-Majors Robert and Nancy Thomson who led the division. Their invitation to work at the divisional headquarters started her journey to the U.S., then the College for Officer Training and service as an officer in the Central Territory.