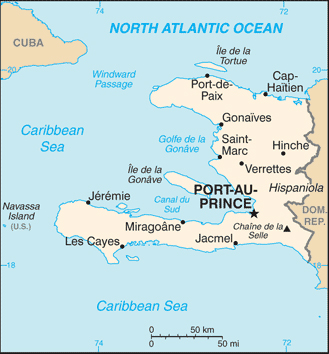 Headquartered in Port-au-Prince, The Salvation Army began its work in Haiti in 1950. The Haiti Division is part of the Army's Caribbean Territory, which is comprised of 16 countries and headquartered in Kingston, Jamaica.
The division has 45 basic (kindergarten) schools attended by more than 2,500 children, 48 primary schools with nearly 10,700 youngsters, two secondary schools attended by almost 2,000 students plus an evening school and seven home-science schools. The division also has centers for primary health care and nutrition in Port-au-Prince, as well as a hospital, maternity home, dispensary, children's home and tuberculosis facility in Fond-des-Negres.
Already the poorest country in the Western Hemisphere with 80 percent of the population living under the poverty line and 54 percent in abject poverty, Haiti suffered a severe setback in January 2010 when a massive magnitude 7.0 earthquake struck the country, killing more than 300,000 people and leaving some 1.5 million homeless. The response of the local and international Salvation Army was immediate and on-going throughout the nation's recovery.
Slightly smaller than Maryland, Haiti occupies the western third of Hispaniola, an island discovered by Christopher Columbus in 1492; the region was ceded to the French by Spain in 1697. Of Haiti's more than 10.1 million people, almost 55 percent identify themselves as Roman Catholic and nearly 30 percent as Protestant, although many Haitians practice voodoo (recognized as an official religion in 2003) in addition to their primary faith.
Sources: The Salvation Army Year Book; CIA World Fact Book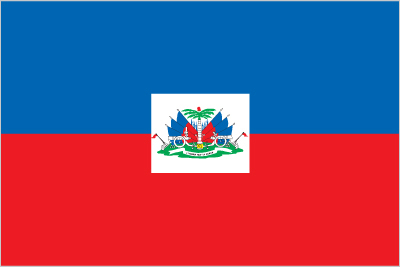 The Haiti flag has two equal horizontal bands of blue and red. A centered white rectangle bears a coat of arms containing a palm tree flanked by flags and two cannons above a scroll with the motto "L'union fait la force" (Union makes strength).