1,113 days and counting
by Lt. Cherie Woodard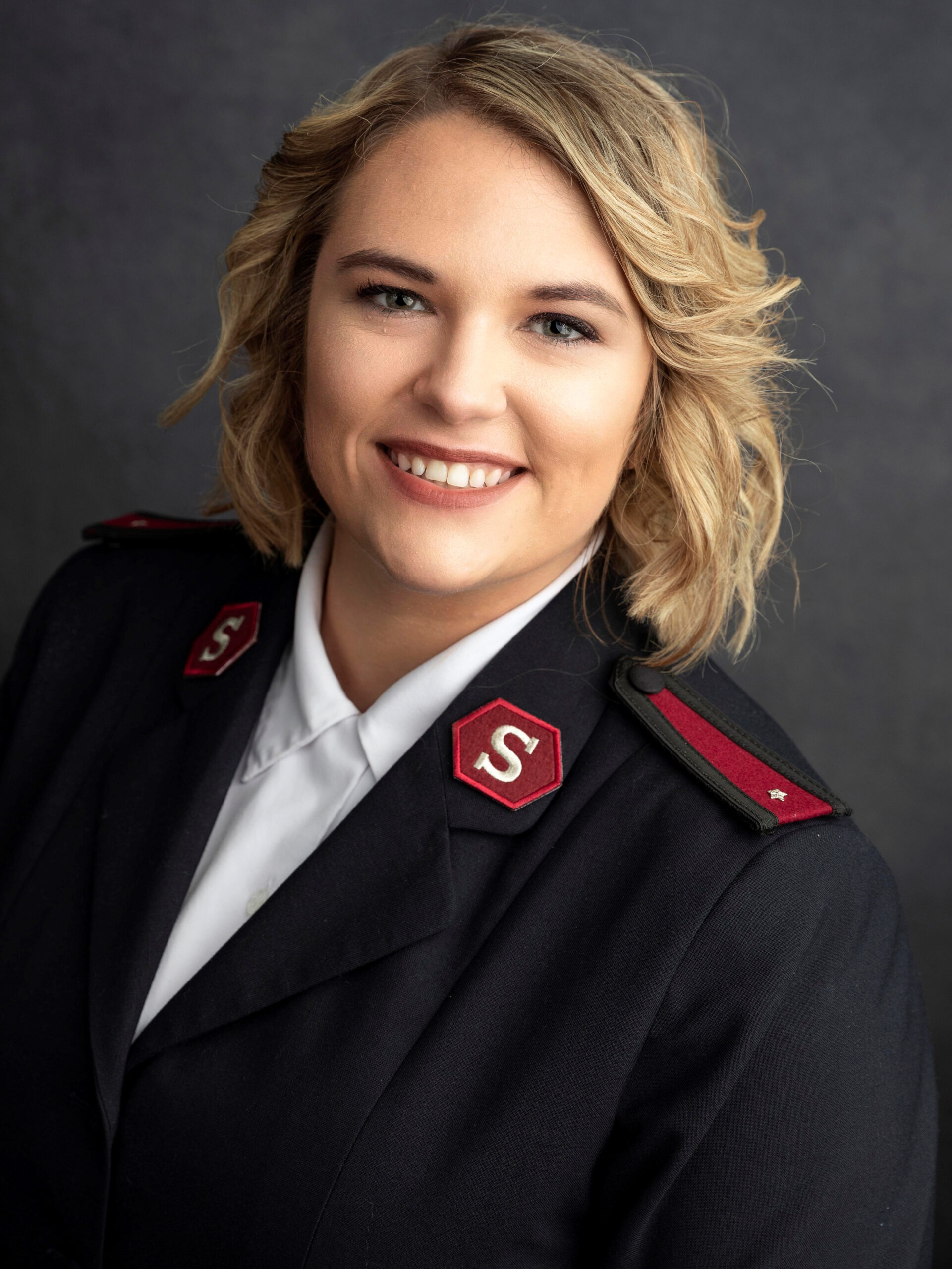 The path to becoming an officer always felt like a marathon to me. There were so many steps I needed to take in order to be "ready" to accept my calling of officership. I had to make sure I knew everything I could about the Bible, learn how to effectively evangelize and so much more. However, the more I learned, the less equipped I felt. That is until I surrendered to God who said, "Just follow Me, one step at a time."
Each ministry moment I am privileged to have is one more step. Sharing the love of Christ through the window of a car: one step. Snuggling two sweet babies whose parents are no longer able to care for them until they recover: one step. Encouraging and affirming a soldier who feels God is wanting her to take on leadership: one step. Holding the hand of a bedridden man in his final days in hospice: one step. Rejoicing with someone who has been living out of their car and finally finds housing: one step.
Ministry as a Salvation Army officer can be overwhelming and would be too much for me to handle if I didn't lean on God and follow Him one step at a time. Proverbs 16:9 (NIV) says, "In their hearts humans plan their course, but the Lord establishes their steps."
Whether you have been called to be an officer or not, following God's direction is far too much for any of us to handle if we do not lean on Him and take it one step at a time. God will direct our path and will allow us to be a part of His mission, one step at a time.
Being an officer may not have been planned in my heart, but by following the Lord step-by-step He led me to officership. And let me tell you, I cannot imagine a better life than the one I have as a follower of Jesus and a Salvation Army officer, one step at a time.