by Craig Dirkes
There is a place at the table for every person who comes to the Fargo, N.D., Corps, which serves a hot breakfast and lunch for 200 people every weekday.
They come from all walks of life. Many are experiencing homelessness. Others are older adults on fixed incomes, and some are young families struggling to make ends meet. All of them not only find sustenance but a warm and caring welcome.
"Everyday, we are blessed to meet the most basic of human needs, nutrition, both physically and spiritually," said Major Abe Tamayo, Fargo corps officer. "Thank God for a caring community such as Fargo-Moorhead."
Jimmy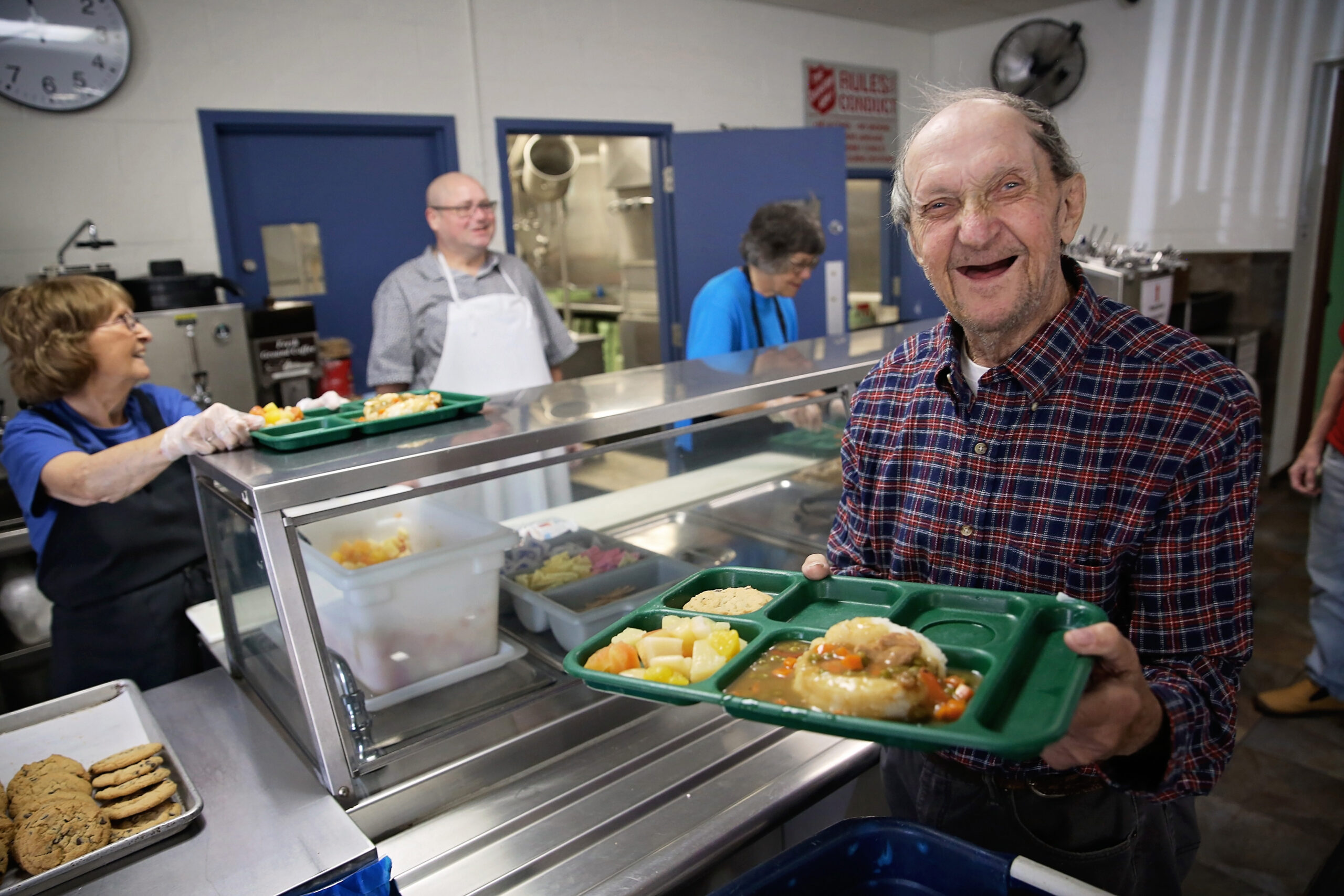 Jimmy, 85, lives on a fixed income. He was born in the Fargo area but spent much of his life living in Arizona, Texas, Montana, and elsewhere.
"Back then there was a song on the radio called 'Go West Young Man,' so I did," he said.
During his life, Jimmy worked mostly blue-collar jobs in restaurants and hotels. He was also a traveling worker for Barnum & Bailey and other circuses. He tried enlisting in all four branches of the military but was denied.
He started attending worship services at the Fargo Corps in 2009. "Jimmy is now a soldier of the Fargo Corps, attending Sunday school and worship, men's fellowship, always bring a laugh wherever he goes," said the major. Jimmy has found family in the corps members and activities.
"The Army may have rejected me, but The Salvation Army didn't," Jimmy said with a laugh, adding that his faith has helped him stay sober since 1977.
Jimmy comes by the corps for a hot meal several times a week. Without the meal program, he would have a difficult time getting enough to eat.
"It's hard to get by on a fixed income. Food prices are sky-high," he said. "The Salvation Army is so good to me."
Keith and Alexandra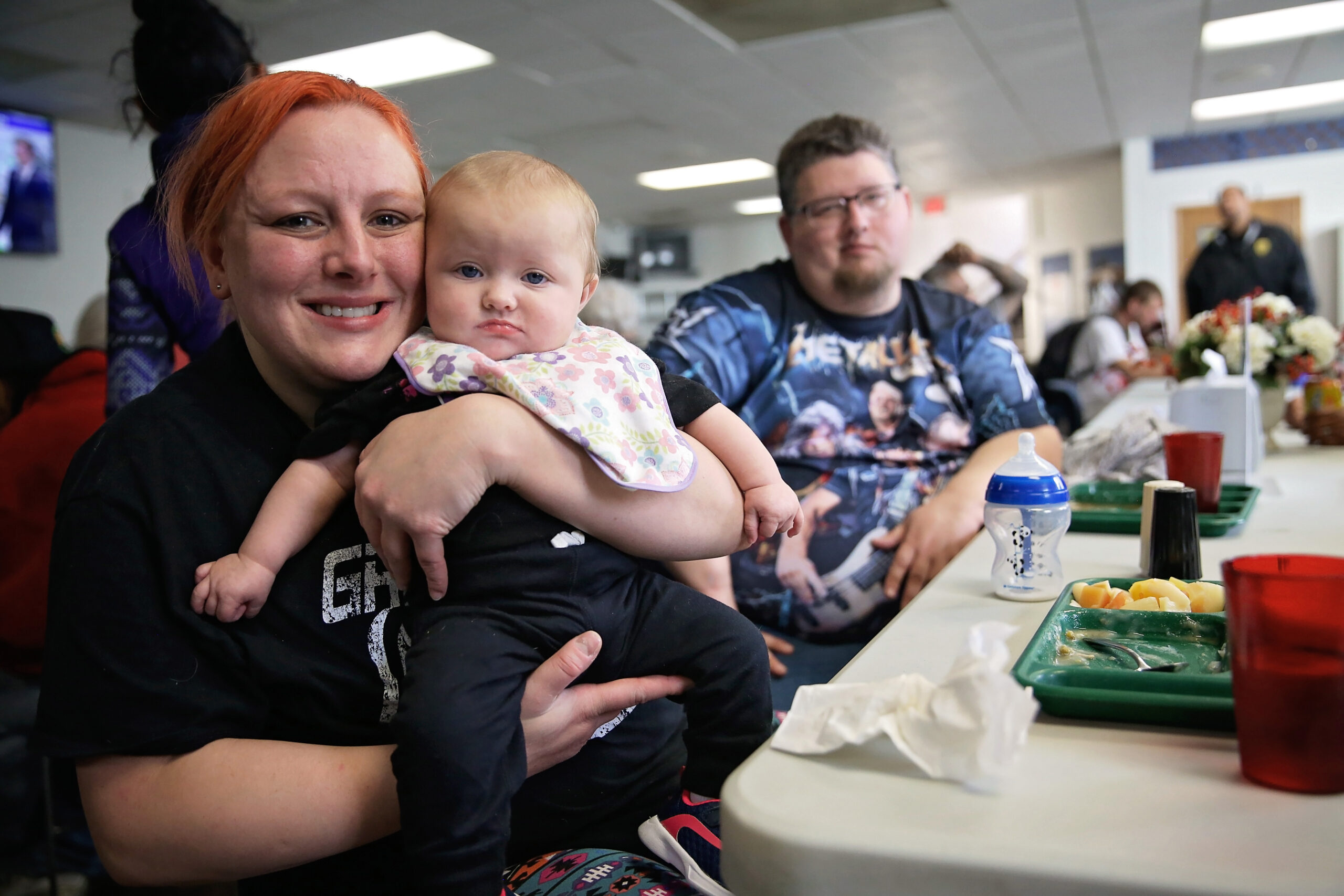 Keith, 36, and Alexandra, 33, are a young family trying to get by. When they came to the Fargo Corps, they had a 6-month-old daughter, and Alexandra was pregnant with their second child. They had moved to Fargo last September.
"We want to make a life up here," Alexandra said.
Five years ago, the couple moved to the Midwest from Louisiana so Keith could start a new job. They initially stopped by the corps to pick up some donated dog food but decided to stay when they noticed a free hot meal was being served. Having previously received help from The Salvation Army in Grand Forks, they were comforted to find a Salvation Army in their new hometown.
"It's hard for our family to make it," said Keith. "The Salvation Army has helped us a lot. We're thankful for everything they've done for us."
Brian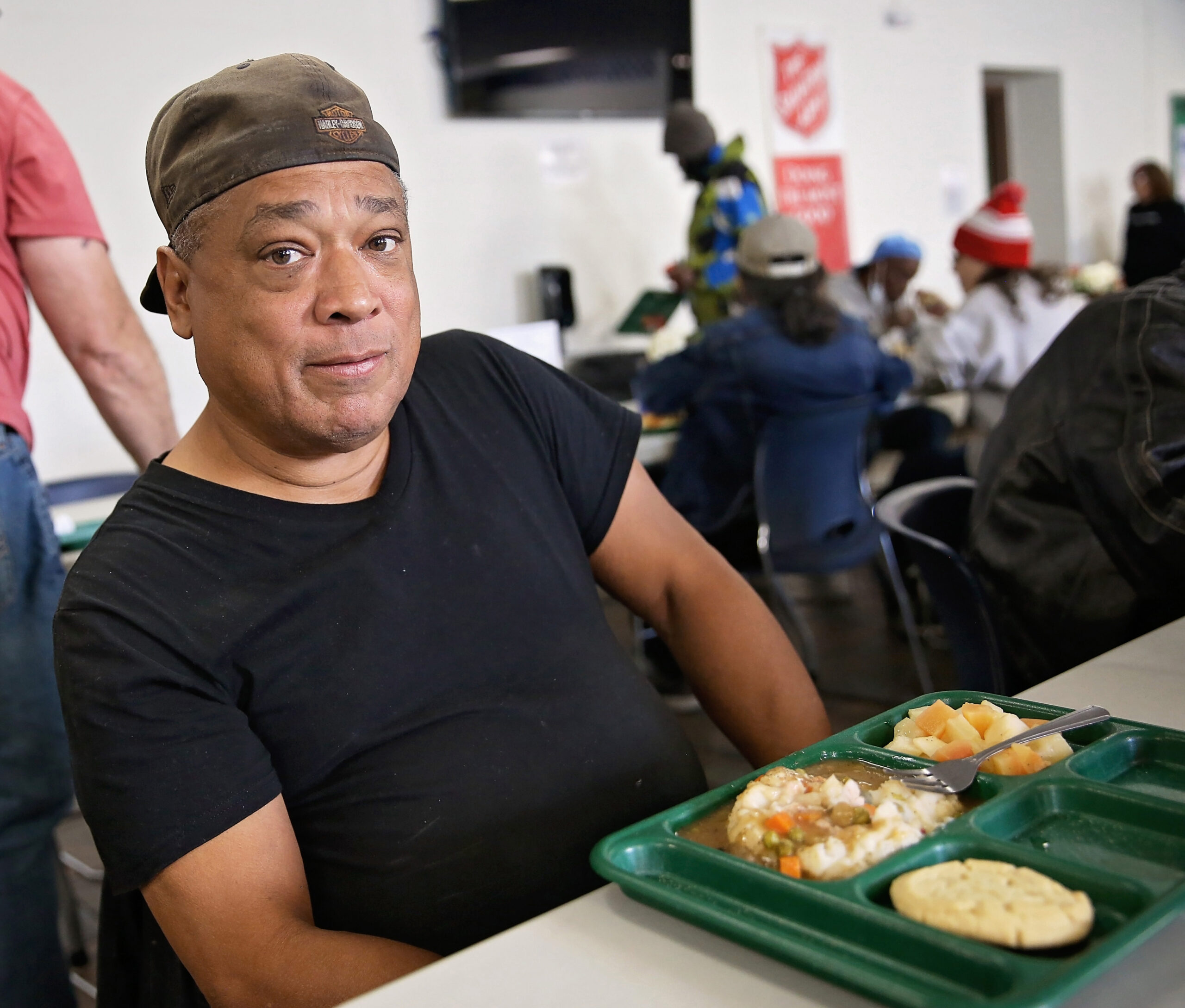 For Brian, the camaraderie he finds at the corps is just as important as the hot meals. He visits almost daily.
"This is a place where anybody can come," the 61-year-old said. "These are my people."
Brian has had a hard life. He experienced homelessness for about half of his life, starting at age 14. After years working as a cab driver and day laborer, he now lives on modest disability benefits.
"I've never thrived—only survived," said Brian, who moved to the Fargo area from Duluth, Minn., soon after the COVID-19 pandemic began.
Despite his difficult past, his faith remains strong. He attends a Bible study at the corps weekly.
"Brian has a good grasp of Scripture," said Major Abe, "and has found a place to share his wealth of knowledge and receive alternative views and teaching. He creates value, adds to all exchanges at the corps." The major added that the Fargo Corps is inviting and receptive.
"The Salvation Army helps the downtrodden," Brian said. "They help the kind of people that everyone was mad at Christ for sitting with."