by Doug Donahoo
The two shades of red complement each other. The drums beat in time with the bells. In a city known for passionate support in the fall and winter, The Salvation Army is putting that passion to work when it comes to red kettles with an official partnership with the Kansas City Chiefs.
The partnership is putting the mission and message of The Salvation Army in front of a captive audience during the height of the NFL season which just so happens to coincide with The Salvation Army's primary fundraising season.
The Salvation Army of Greater Kansas City is leveraging its partnership with the Kansas City Chiefs through a variety of fundraising priorities, auctions and team events. It started with training camp where The Salvation Army handed out 10,000 coin cups to encourage fans to collect their spare change and later donate it in a Salvation Army red kettle.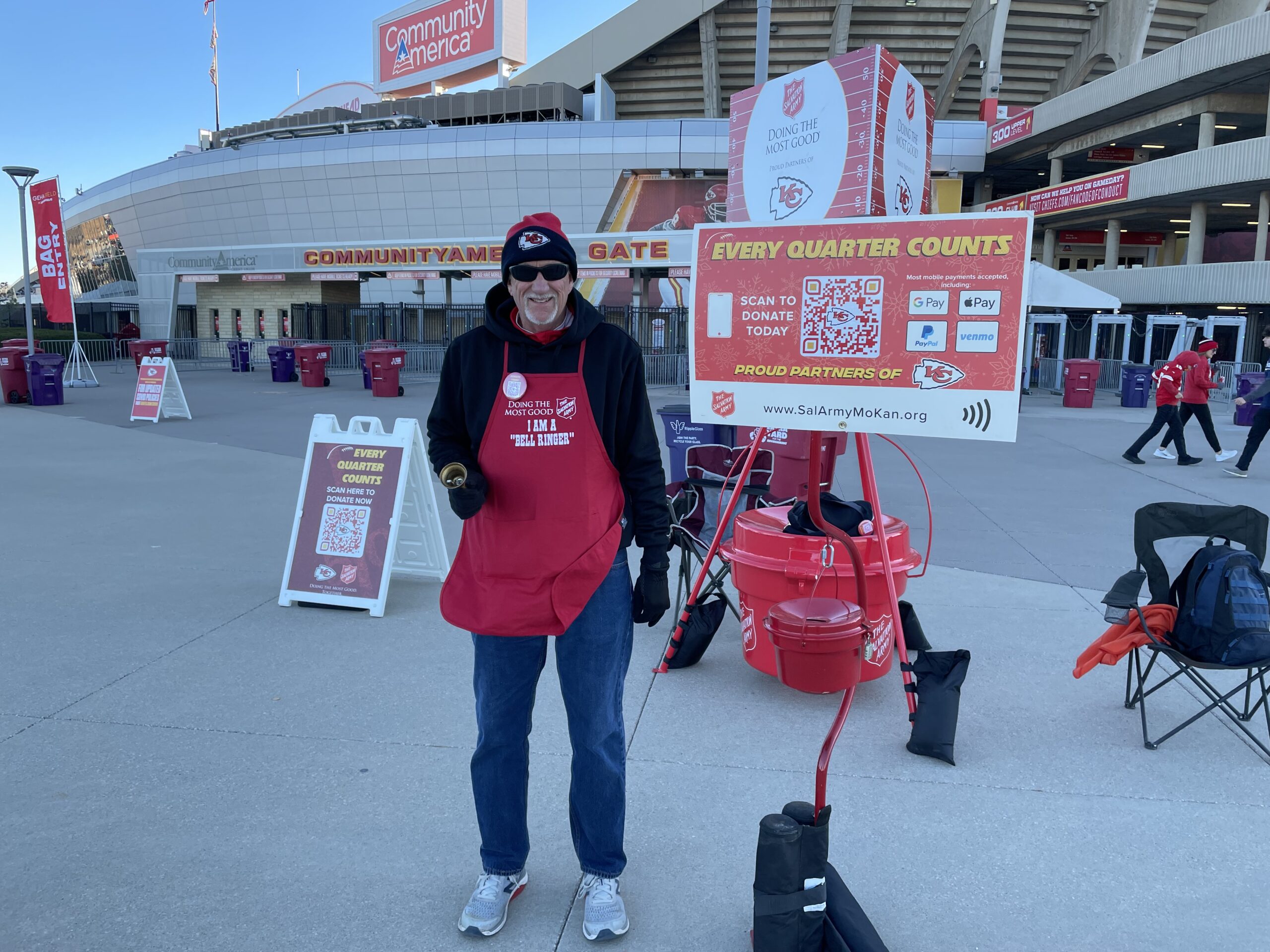 The biggest of all are the two regular season games where The Salvation Army is on hand during the Chiefs' world-famous tailgating scenes outside of GHEA Field at Arrowhead Stadium. Fans have an opportunity to interact with The Salvation Army, find out more about it services, and drop a donation in the red kettle before kick-off.
This spring, the Chiefs were a major part of The Salvation Army's Civic Lunch which included appearances by the team mascot, KC Wolf, and members of the official team drumline, the Chiefs Rumble. The event included the auction of a Chiefs' road trip package to any 2022 away game for four.
The Chiefs also stepped up to donate to The Salvation Army after the Andover, Kan., tornado in partnership with Kansas City's three other professional sports franchises. Following the landfall of Hurricane Ian on Florida's west coast, the Chiefs partnered with The Salvation Army to launch a campaign dedicated to disaster relief for survivors. The team encouraged fans to donate via its social media channels.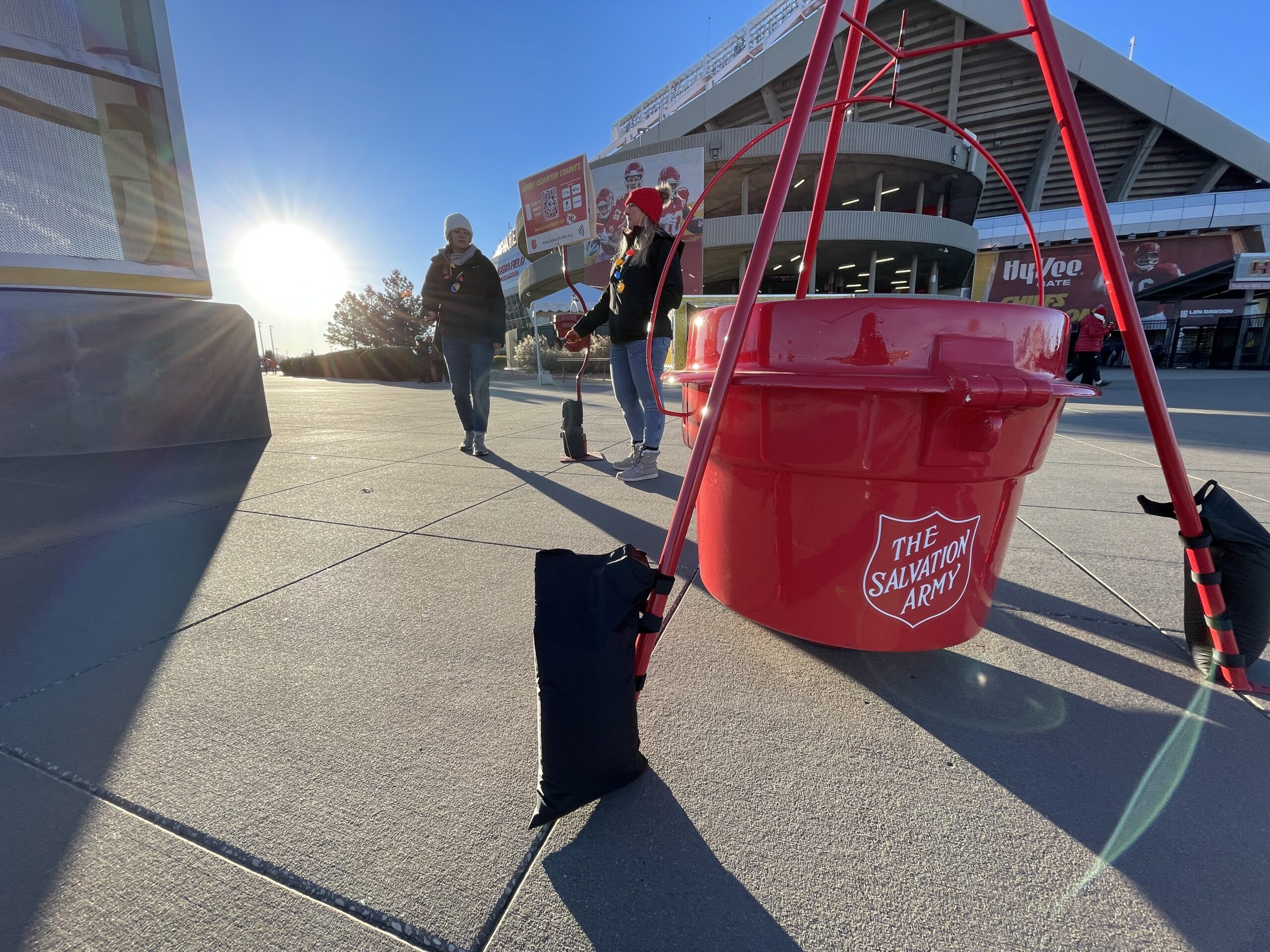 The Chiefs' region encompasses all or parts of six surrounding states, touching the work of The Salvation Army in four divisions and two territories. In fact, you'll find Chiefs fans in every corner of the country, further empowering the ability of The Salvation Army to connect with a passionate fan base.
With the partnership in its second year, both organizations are making sure the mission and the message of The Salvation Army can resonate strongly throughout Chiefs Kingdom. Just like a beating drum.