by Brett Tolcher
Territorial Music and Worship Arts Ministries Secretary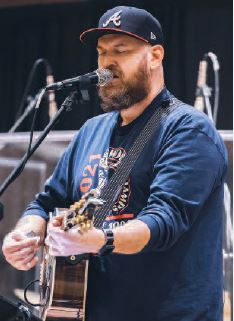 Worship is an essential element of our relationship with Christ—both personally in our everyday lives and together as the Body of Christ. So, on Sunday mornings you'll find live praise and worship in the majority of our corps. Recently, 60 Salvationist worship leaders, including 12 from the Central Territory, gathered at the Eastern Territorial Headquarters in West Nyack, N.Y., for a Salvation Army Worship Leaders Conference designed to equip them to lead people in high-quality, God-honoring worship.
More than just providing tools and techniques, it emphasized the leaders' own relationships with the Lord and proved a powerful time of renewal for individuals. Each united session built upon the next, from the keynote where Shalini Danielson encouraged delegates toward all heart worship to the final Sunday with a worship circle where Commissioner Mark Tillsley, Eastern territorial theology and Christian ethics secretary, spoke compellingly about personal holiness.
Informative and practical workshops were led by the territorial contemporary worship specialists, including those who planned the conference: Josh Turner (Central), Doug Berry (Eastern), Josh Powell (Southern), Simon Gough (Canada and Bermuda) and Matt Woods (Western). The Eastern Territorial Worship Band Unbound played an integral role, and delegates also enjoyed the ministry of Outside Worship, led by Phil Laeger, Marty Mikles and Anna Street.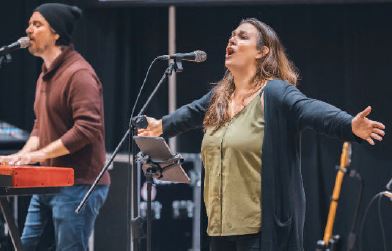 Delegates had the opportunity to learn from some of the best worship leaders, songwriters, singers and instrumentalists in The Salvation Army. One could see the transformation in young songwriters as they learned from artists like Phil Laeger who encouraged delegates, saying, "Anointed days of Salvation Army songwriting are ahead of us."
"I have been praying that the conference would renew, challenge and ignite our worship leaders and their walk with the Lord," said Josh Turner. "The Holy Spirit showed up in mighty ways! I am excited to see how the lessons, experiences and conversations will continue to reverberate."
The training at the Worship Leaders Conference supports the Central Territory's Equip 25/25 initiative to develop worship leaders, as will the upcoming virtual Music and Arts Leadership Academy which will be available on-demand.
If your corps needs assistance to grow your contemporary music ministries, please don't hesitate to reach out to Josh Turner (josh.[email protected]) or your divisional music director.