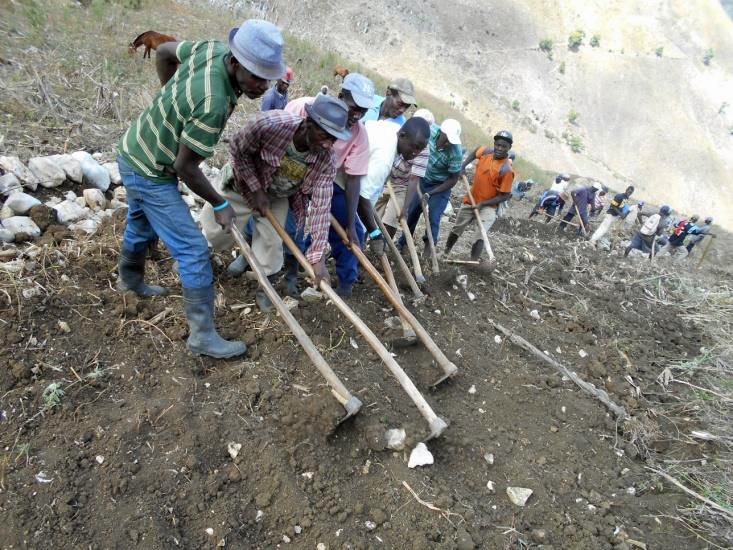 As part of The Salvation Army's rebuilding efforts in Haiti after the horrific earthquake of January 2010 and the devastation of Hurricane Sandy in October 2012, its Community Capacity Development project has been establishing faith-based Community Action Teams (CATs) in each of the 60 Haitian communities in which the Army has a presence.
CAT projects incorporate microcredit, livestock and infrastructure components, as well as training in financial management, marketing, animal husbandry, road and building construction, to provide improved or new livelihoods to benefit communities.
Microloans of $120 are given to clients, many of whom are women, t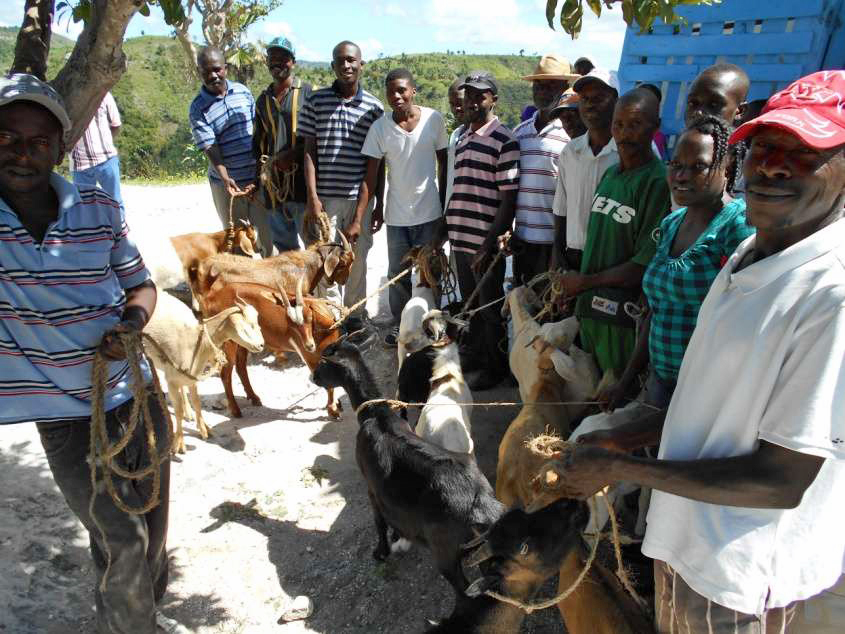 hat are reimbursable within five months with a monthly interest rate of 2.5 percent (market rates are almost twice that). The project has recorded 100 percent reimbursement so far. Clients are mostly street vendors selling second-hand clothing, dishware, cooked food, prepaid cellphone airtime cards, motorcycle parts, petroleum and other products.
In the livestock component, three CATs are providing 89 families with goats or cows. For sustainability of the program, each beneficiary will return future offspring for distribution to additional beneficiaries or for the CAT to sell to fund social services in the community. And, in Balan, a community coop for 300 hens was built for the raising and selling of chickens.
Infrastructure projects included building roads to isolated communities, such as Couyot and Payant, and a health center in Baptiste.