"The ONE Conference: IMAGINE"—held in October 2013 by the USA Central territorial multicultural ministries department of The Salvation Army—featured a host of renowned speakers who addressed a myriad of critical issues on multiculturalism. The following books authored by conference speakers are recommended and available from Resource Connection: 1-800-937-8896 or shop.salvationarmy.org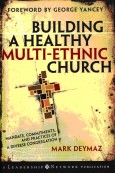 Building a Healthy Multiethnic Church
Mark DeYmaz
Learn how healthy multi-ethnic congregations can be successfully established and sustained. Pastor of Mosaic Church of Central Arkansas Mark DeYmaz has developed his congregation into a highly successful multiracial congregation. He shares the seven core commitments necessary for a church of diverse cultures to flourish in a healthy context.
---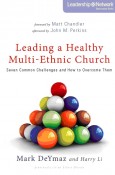 Leading a Healthy Multiethnic Church
Mark DeYmaz
Increasingly church leaders are recognizing the power and beauty of the multi-ethnic church. More than a good idea, it's a biblical, first-century standard with far-reaching evangelistic potential. How can your church overcome the obstacles to becoming a healthy, multi-ethnic community of faith? And, why should you even try? Dr. Deymaz provides an up-close-and-personal look at seven common challenges to creating diversity in your church and, through real-life stories and practical illustrations, shows how to overcome the obstacles.
---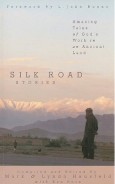 Silk Road Stories
Mark and Lynda Hausfeld
Amazing tales of God's work in an ancient land as told by missionaries serving behind the veil of Central Eurasia's historic Silk Road.
---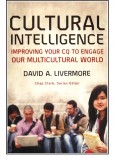 Cultural Intelligence: Improving Your CQ to Engage Our Multicultural World
David Livermore
21st century society is diverse; Christians must be able to understand other cultures and communicate effectively between and among them. This book explores the much-needed skill of Cultural Intelligence (CQ), the ability to work effectively across national, ethnic  and even organizational cultures. While rooted in sound, scholarly research, Cultural Intelligence is highly practical and accessible to general readers interested in increasing their cultural awareness and sensitivity. Packed with assessment tools, simulations, case studies and exercises, Cultural Intelligence will help transform individuals and organizations into intercultural communicators of the gospel.
---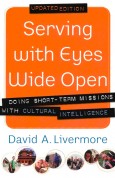 Serving with Eyes Wide Open: Doing Short-term Missions with Cultural Intelligence
David Livermore
A savvy, practical guide for designing short-term mission trips that ensure they help those to whom we minister. Short-term mission trips are a great way to impact the kingdom, yet they can lack effectiveness because of mistakes or naïveté on the part of participants. Livermore calls us to serve with our eyes open to global and cultural realities so we can become more effective, cross-cultural ministers. Winner of Outreach magazine's resource of the year award, this is a must-have book for anyone doing short-term mission or service projects, whether domestic or overseas.
---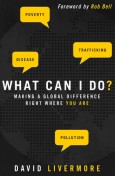 What Can I do: Making a Global Difference Right Where You Are
David Livermore
There are so many more opportunities for Christian mission than simply "give, pray or go." This book shows people who long to spread God's love for the world that their everyday lives continually cross paths with God's plan to bring healing and hope to the nations. Learn how you can make a global difference, right where you are.
---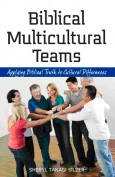 Biblical Multicultural Teams: Applying Biblical Truth to Cultural Differences
Sheryl Takagi Silzer
Biblical Multicultural Teams speaks to the heart of cultural misunderstanding- our childhood upbringing. Sheryl Takagi Silzer is able in this work to provide both an honest look at her own cross-cultural experience and an astute academic understanding of cross-cultural communication. We all work and function in a multicultural world. The advice and wisdom in Biblical Multicultural Teams will thus enable you to take a hard look at assumptions and attitudes found in your team and to work on submitting them to biblical standards of interaction.
---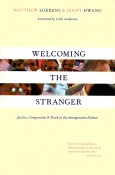 Welcoming the Stranger:  Justice, Compassion & Truth in the Immigration Debate
Matthew Soerens, Jenny Hwang, Leith Anderson
Immigration is a thorny issue. Christians are torn between the desire to uphold the laws and the call to minister to the vulnerable. Citing history, personal stories and statistics, world relief activists Soerens and Hwang confront us with the current system's inadequacies, suggesting a number of concrete ways to overcome them.