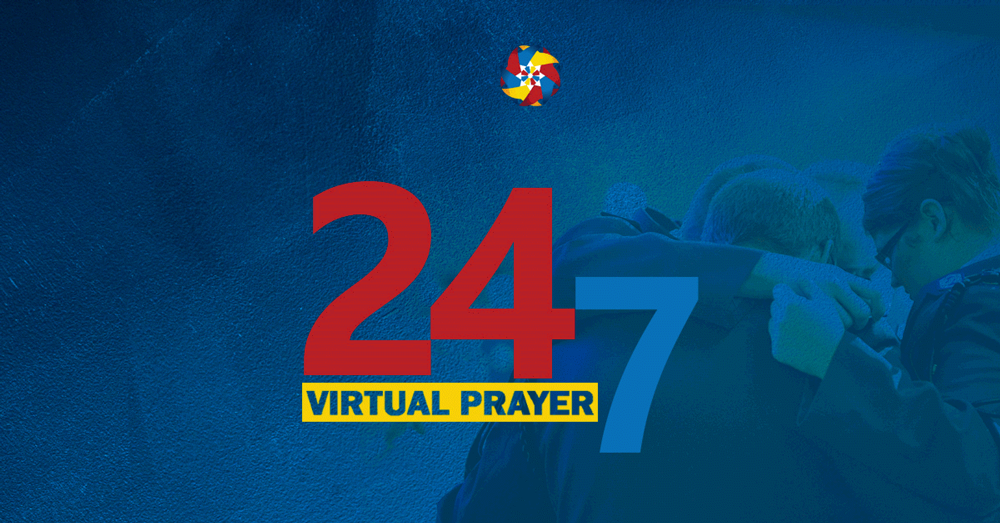 World Wide Prayer Week
July 27 – August 3, 2018
Consider praying for each Zone on the following days
27 July —Africa Zone
28 July —South Asia Zone
29 July —IHQ (Focus on Children and Youth throughout the world) *
30 July —SPEA Zone
31 July —Northern Hemisphere of America Caribbean Zone
01 August —Southern Hemisphere of America Caribbean Zone
02 August —Europe Zone
03 August —IHQ
The common themes for focused prayer worldwide each day will be
Revival across our international Salvation Army world
More Soldiers and more Junior Soldiers
Spiritual Renewal for Officers and Soldiers
More income-generating projects
General and Commissioner Silvia Cox, as they move into retirement
General and Commissioner Rosalie Peddle, and Chief of Staff and
Commissioner Bronwyn Buckingham as they move to international leadership on 3 August.
Following the international Boundless Congress, The General has issued a challenge to the entire Salvation Army world to be mobilized in mission. Beginning January 1, 2017, The Whole World Mobilizing: Go Fo rward, is a campaign that enlists every Salvationist around the globe to go forward in mission.
At the center of this campaign is a sending out of Salvationists within their local communities to evangelize, witness, and perform acts of Christian service. Throughout the year Salvationists in every territory, command, ARC unit, division and corps will look for opportunities to share the love of Christ in practical, demonstrable ways such as open airs and special events. To highlight the General's call to mobilization, a special Whole World Mobilizing flag, GPS equipped, has been commissioned and distributed to every territory with the challenge set forth to collectively march around the world in one year – a total of 24, 901.5 miles.
To help you in getting this campaign started, and to aid you in your planning, please download and share the Whole World Mobilizing Promotional Toolkit (English and Spanish) which includes:
Logo and animated logo
Whole World Mobilizing slide presentation
Promotional video with script and explanation
Get ready in 2017 to mobilize your territory, your command, your division, your ARC, your corps, your family, and yourself, for this historic worldwide campaign. Go forward with Jesus, and turn the world upside down!