From the Office of the Territorial Commander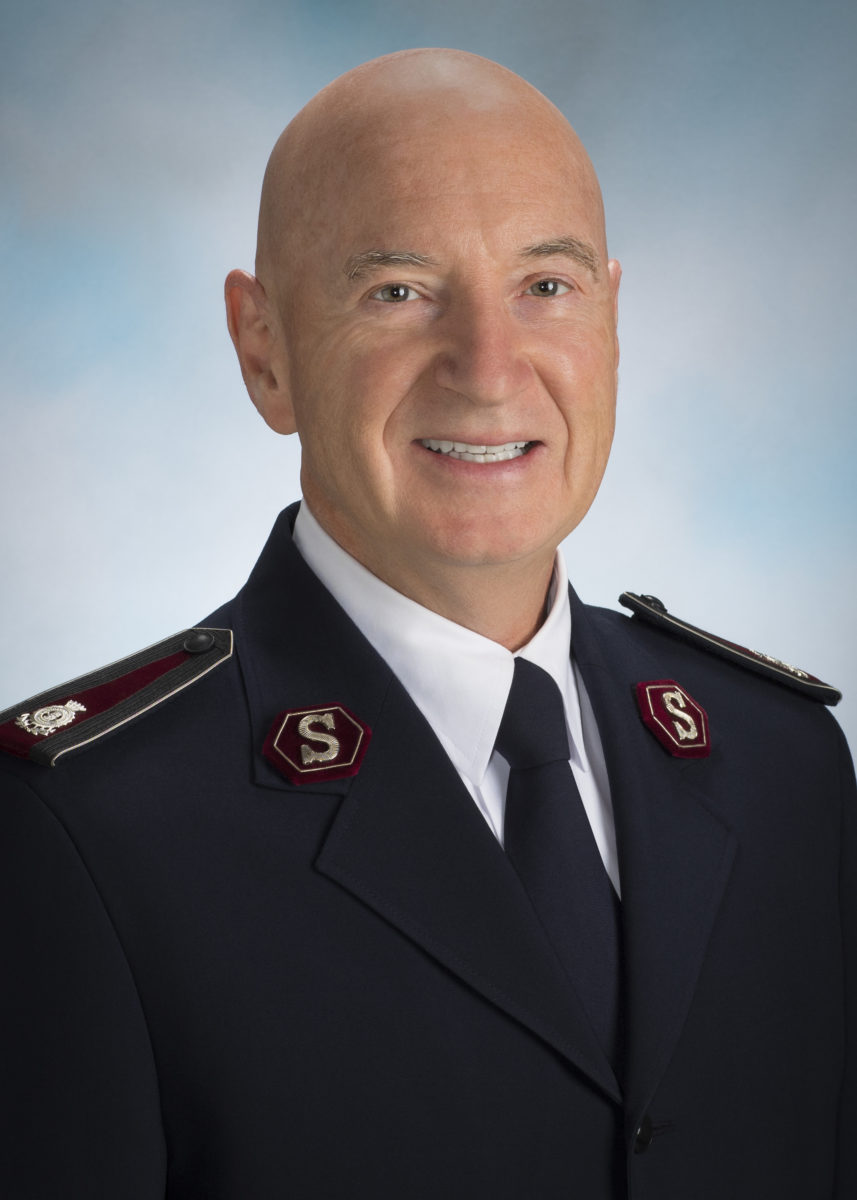 Dear friends:
I am writing today to call all officers, soldiers, employees, and volunteers of the USA Central Territory to prayer. As you know, in a little over a week, the USA Central Territory will experience a time of transition. Of course, every year there are numerous transitions involving officers, employees, and soldiers. However, the changes resulting from the implementation of Project Advance on July 1 will be an additional dynamic to the "normal" changes we go through each year.
Fortunately, we are blessed by a faithful, loving God who promises to always be with us. God invites us to bring our requests to our Heavenly Father in prayer with thanksgiving (Philippians 4:6).
I am asking all who are involved in the USA Central Territory to include in their worship services on June 26, and in their daily devotional times, the following requests for all who will be transitioning in the following week.
Pray for all the new lieutenants of the Messengers of Reconciliation Session who will taking up their first appointments. May their passion to share the message of the reconciling and transforming love of God continue to burn brightly.
Pray for all the officers and their families who will be moving to new communities. May they quickly feel at home, thrive personally, and in their ministry.
Pray for the new and larger divisions: Great Lakes, North & Central Illinois, Indiana and Western, as they adjust to supporting and caring for more corps, officers, employees, soldiers, and volunteers, as well as the people who turn to The Salvation Army to meet their spiritual, emotional, and physical needs
Pray for the people who are part of the corps and units which are transitioning into new divisions. May they feel welcomed and at home as members of their new divisional families.
Pray for our Area Commanders and Coordinators to effectively lead their teams and tell the Army's story which will result in more community engagement, more support and, most importantly, more people becoming more like Jesus!
Pray for the many employees who are being caught up in the transitions. May they find peace as they enter into their new places in our organization structure and continued fulfillment in their part of the Army's mission.
Pray for the candidates, who will be entering CFOT in August as part of the Defenders of Justice Session, during their final weeks of preparation.
And finally…
Pray that God will continue to bless the people and ministries throughout the USA Central Territory as we live and serve in His name!
Blessings,
Brad Bailey
Commissioner