Forget the former things; do not dwell on the past.
See, I am doing a new thing!
Now it springs up; do you not perceive it?  I am making a way in the wilderness and streams in the wasteland.
– ISAIAH 43:18-19 (NIV)
March 11-13, 2022 • Carlinville, IL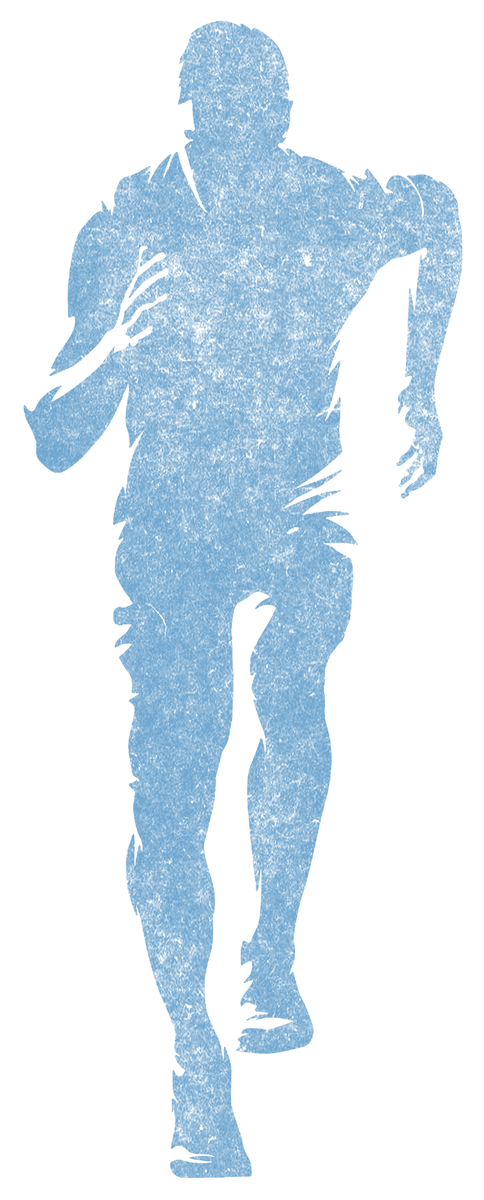 This event will adhere to the State of Illinois Covid Protocols for large gatherings. Please note that masks will need to be properly worn during indoor group meetings/sessions. Also, we will try our best to accommodate lodging to groups that have traveled together and/or are from same corps and institutions. If anyone has any covid symptoms within a few days of this event, we ask that you do not attend.
Registration / Information
Auditorium and Activity Center
Session Two
Carlos Whittaker
Session Three
Carlos Whittaker
Free Time Activities/Tournaments
Small Groups (by Division)
Sunday Holiness Meeting
Commissioner Brad Bailey
Carlos Whittaker
Carlos Whittaker is a People's Choice Award winner, a former recording artist signed to a major label, a social media maven, and currently spends the majority of his time writing books and speaking on stages around the world. It really began when the Whittaker's found their family in America's spotlight with appearances on shows like CBS Early Morning, The Today Show and more when their viral video "Single Ladies Devastation" went viral. But for Carlos, his wife Heather and their three children, this viral moment was just a snapshot of the bigger picture.
"Our family has experienced our share of moments both big and small. What we've learned is that every single one has played a pinnacle part in our lives. Each moment has built on to the next one and when we take a step back we see this incredible canvas that has been woven together."
The release of "Moment Maker" marked Carlos' debut as an author, but his current book "Kill the Spider" has taken Carlos' tribe into the deeper parts of their souls. In his newest book Carlos helps people identify, locate, corner, and kill the spiders that are plaguing their lives. "My dad once told me that I must stop cleaning to cobwebs in my life and kill the spider", Carlos recalls. "This was a massive shift in my soul that began my journey towards being truly centered in my life."
As an adult, Carlos and his wife Heather moved from California back to Atlanta where he joined the team at Andy Stanley's Buckhead Church. There, Carlos continued to apply 'moment making' into his everyday life, blogging about his experiences and recruiting his family and friends along the way. In 2009 Carlos signed a recording deal with Integrity Music and moved his family to Nashville TN. It was in Nashville where Carlos decided to make the shift from writing music to writing books. And from singing on stages to speaking on stages.
"I know it's a little backwards. People normally move to this town to make it in music. Little did I know that I moved to this town to make it as a speaker who motivates people to live their lives to the fullest." Carlos remembers. "It was actually only a week after he decided to stop pursuing a career in music and instead pursue a career as a speaker that he got his first call to speak. It was at the White House for the Easter Prayer Breakfast. "I went from singing in front of thousands to speaking an a room of about 50. One whom was the President of the United States. It seems the moment making thing is going to keep on going.
Currently Carlos is regularly teaching at churches and conferences worldwide. Including Catalyst Conference, Embrace Church, FreshLife Church, and many more.
Anthony Evans
For two decades, Anthony Evans has voiced the gospel with a melodic, thought-provoking style, and has emerged as one of Christian music's premier worship leaders and singer/songwriters.  Along the way, Anthony has released ten solo projects, (the last two climbing all the way to #1 on Billboard's Top Gospel Album charts), released his first book, Unexpected Places, done numerous music videos, acted in two movies, and performed as "Beast" in Disney's Hollywood Bowl production of Beauty and the Beast. In addition, he has collaborated on inspirational events with his father, beloved pastor and international speaker, Dr. Tony Evans; his sisters, Priscilla Shirer and Chrystal Evans Hurst; and his brother, author and speaker Jonathan Evans.
In more recent years, Anthony has been working in Los Angeles, where he appeared on NBC's The Voice. His time on the show led to him being discovered and asked to perform and produce vocals for various major networks. In addition to vocal production, Anthony has been enlisted as talent producer for an assortment of popular reality and competition shows. This sojourn in LA has led him to think more progressively about his music—he desires to communicate in terms that connect with people spiritually, no matter where they are in their journey with the Lord, without compromising his own faith and message. This focus has allowed Anthony to use his one-of-a-kind voice to reverberate throughout the church and out its doors to impact the world beyond.
Oscar Roan
An inner city kid raised in a rough area of South Dallas, Oscar Roan, like so many others, dreamed of success in athletics as the road to fulfillment in life.
Oscar worked hard at making his dreams a reality. At South Oak Cliff High School he was an outstanding performer in football, baseball, track, and basketball. His senior year he received all-district honors in all four sports. College years brought Oscar more recognition for his athletic ability.
By the time he was a junior at Southern Methodist University, he could see his dreams coming true. He was second team All Southwest Conference in football and the league's newcomer of the year in basketball. Everything seemed to be going right, but success and recognition weren't enough.
Married now, Oscar was having problems with his wife. He had developed a serious drinking problem and was asking questions about meaning and purpose in life that he couldn't find answers for.
The answers came when he met an evangelist who led him to Christ, who shared the best news Oscar had ever heard "God loved him and had a plan for his life". A plan that freed him from drinking, set in motion the restoration of his marriage, and provided a definite sense of direction and real meaning in life.
Oscar was drafted in the third round by the Cleveland Browns in l975 after finishing his collegiate career at SMU where he made the l974 Time Magazine All American Football Team at tight end. In his rookie year with the Browns he caught 41 passes for 463 yards and three touchdowns and was named 4th runner up for rookie of the year.
During his pro football career Oscar worked in the off season with the Fellowship of Christian Athletes (FCA). He retired from the pros in l979 and went into full-time Christian service, working as Area Director with the Dallas Chapter of the FCA.
Since 1980, Oscar, his late wife Linda, and their sons Mario and Quincy, traveled throughout the United States co-laboring with such ministries as: The Fred Jordan Mission, Mike Barber Prison Ministries, Fellowship of Christian Athletes, and The Salvation Army.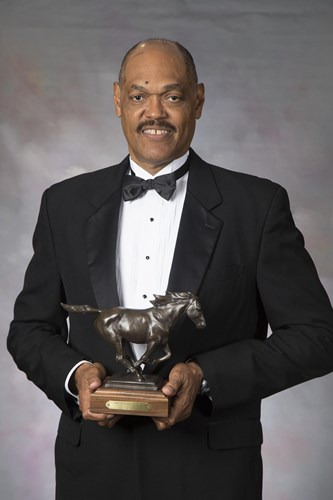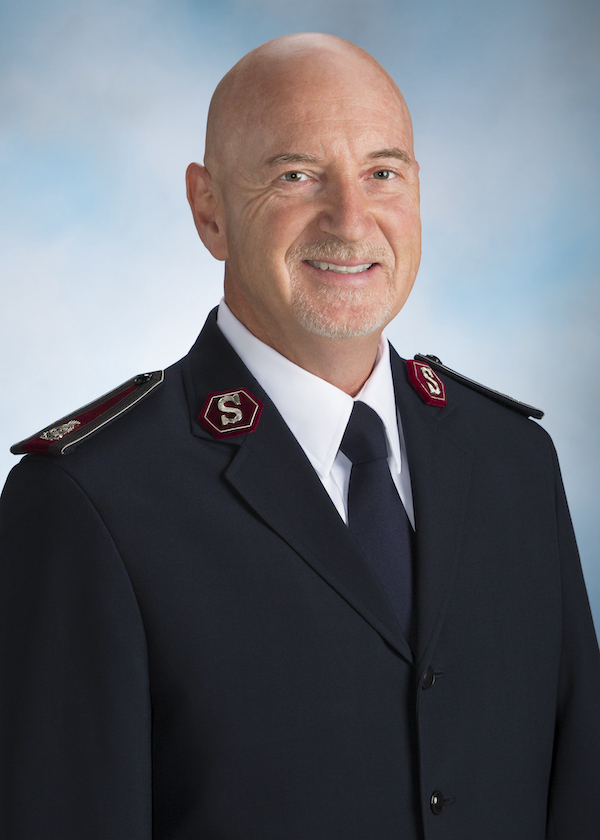 Commissioner Brad Bailey
Territorial Commander
USA Central Territory
Commissioner Brad Bailey leads the Central Territory, comprised of 11 Midwestern states with headquarters in Hoffman Estates, Illinois. He assumed the position of territorial commander in July 2017. With his wife, Heidi, Brad has been an officer for more than 39 years and has served not only in the United States but internationally.
In 1978, Brad married Heidi Chandler in Kansas City, Missouri, and later graduated from the University of Kansas with a degree in social work. They entered the College for Officer Training in Chicago from the Kansas City Westport Temple Corps in 1980 and were commissioned as officers in 1982. Following two corps appointments in the Central Territory, the Baileys began their overseas service in the South America West Territory, with their two young daughters. During their 13 years overseas, the Baileys served as Corps Officers, Territorial Youth Secretaries and Divisional Leaders for the Central Division in Santiago, Chile. In June 2000 Brad was privileged to attend the International College for Officers in London.
Returning to the Central Territory, the Baileys led the vibrant Oakbrook Terrace, Illinois, Corps in Chicago's suburbs for four years, developing a model bilingual English/Spanish ministry and sending 23 soldiers into fulltime service. They spent three years as Command Leaders of Spain after which they returned to the South America West Territory where Brad was Chief Secretary. The Baileys then served as Under Secretaries in the Americas and Caribbean Zone at International Headquarters in London, England, for two and a half years. Before moving to Chicago in 2017, they served five years in the USA Southern Territory where Brad was Chief Secretary.
Commissioners Brad and Heidi have been married for 43 years. Their daughter, Danielle Rowland, together with her husband, Jeremy, and sons, Micah and Eli, resides in Atlanta. Their daughter, Lindsey, works on the south side of Chicago as a clinical social worker and adjunct professor at Loyola University Chicago, School of Social Work.
Both Brad and Heidi enjoy traveling, learning about new cultures, reading, walking/running, languages, music and a good cup of coffee with friends!