On behalf of Salvationists in Nebraska, South Dakota and Iowa, which comprise the Western Division, Heather Guthrie and Bobby Calkins are part of the pioneering work of the Territorial Soldiers' Forum.
Years ago, Robert (Bobby) Calkins met his future wife, Heather Leege, while attending Wednesday night youth programs at the Des Moines Citadel, Iowa, Corps. He was 11; she was 10.
They still take part in Wednesday evening programs at the same corps. But today, Bobby and Heather are looking forward to celebrating their 20th wedding anniversary in December. And they are the proud parents of three daughters.
"You hear the old saying, 'If I took a left turn instead of a right.' Well, if I had not gone to The Salvation Army, I would not have met my wife or had my children," Bobby said. "God was working way back then to set the course of my life."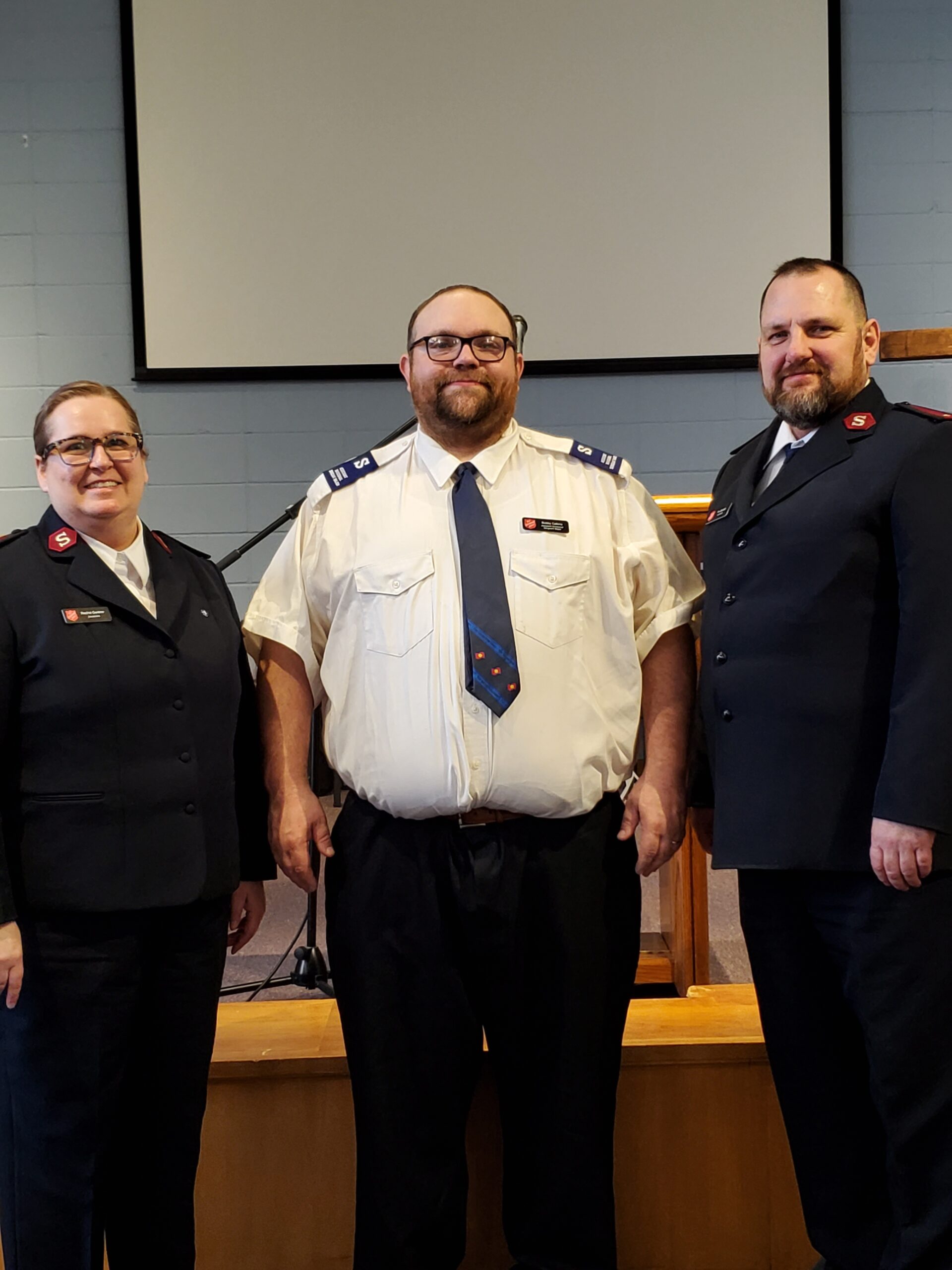 Many people from the Army have helped Bobby with milestones in his journey. "I look back at my life as a whole, and I feel like a lot of key players came from The Salvation Army," he recalled fondly.
At the corps, Bobby attends the men's club and teaches explorers and a drama class. Heather teaches girl guards and is part of women's ministries.
Bobby is also assistant divisional sergeant- major for the Western Division. He and Heather Guthrie teamed up to survey soldiers in their division to take their concerns and suggestions to the Soldiers' Forum.
"The forum has a vision that I think is pretty big—to get soldiers' voices heard—because there are times when you just don't feel like you are seen," he said.
Bobby's faith in God is large, but he likes to display it with small acts of kindness.
"It's the little things," he explained. "Holding a door open for someone, giving someone a smile, or letting someone go ahead of you in line. There are so many little things a lot of people overlook that show your faith. It doesn't have to be overly outspoken."
Lt. Rachel Gantner, who along with her husband Lt. Tim Gantner leads the Des Moines Corps, said Bobby has been a great help to them as they have come to know the corps and the community.
"This is our first appointment. We are very appreciative of Bobby. He has been a great resource for us. Bobby is kind to everyone and is always working within his faith. We see that faith in so many ways," she said.
Although Bobby does not have a set plan for his future, he knows he will follow God.
"I try not to look too far ahead. I try to stay where I am and live in the present," Bobby said. "I know my future will be with The Salvation Army. Wherever God takes me or wants me to go, that is where I will go."