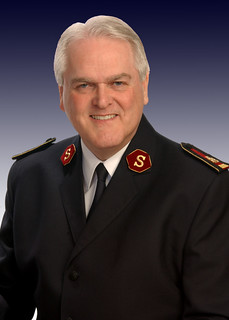 General Shaw Clifton (Rtd), The Salvation Army's 18th beloved international leader, was promoted to Glory, yesterday, 29 May 2023.
More details will follow, but we ask the global Salvation Army family to hold Commissioner Birgitte Brekke-Clifton and the Clifton family in their prayers at this time.
Retired General Shaw Clifton's impact throughout the Army world has been immeasurable and we thank God for every opportunity for ministry the Lord enabled him to share.
Yours in his service
Commissioner Lyndon Buckingham, Chief of the Staff