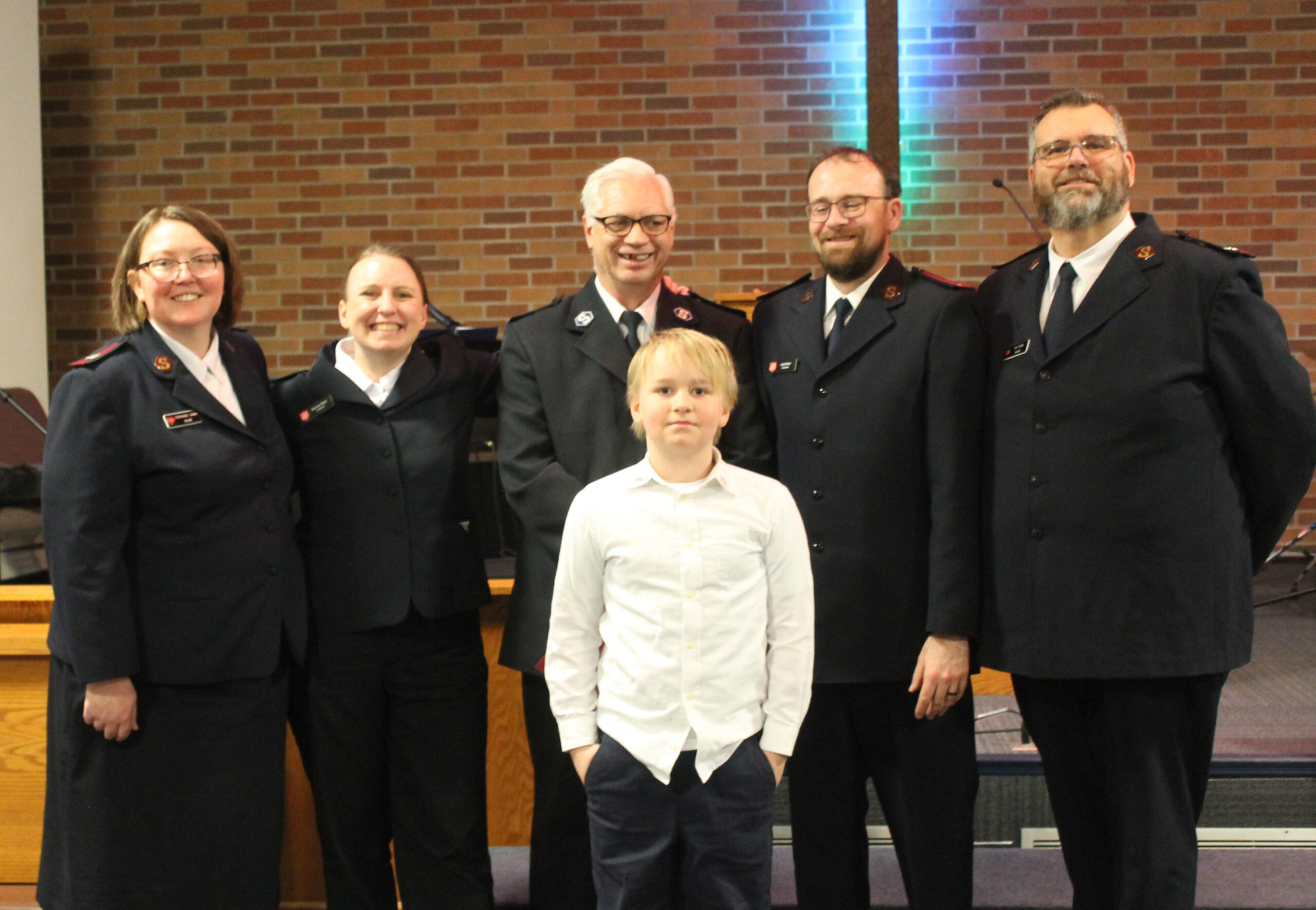 What's an army without soldiers? Could it be similar to a bunch of chefs in the kitchen with nobody to feed? More likely, it's an army with no future.
The Western Division has long recognized the value of its soldiers. This spring the division met for its fifth annual Soldiers' Rally Day with 235 people in attendance. The theme this year was "One for All, All for One." Sound familiar? Maybe. But this theme isn't just about us, it's about Jesus. He gave His life for us; we give our lives for Him.
The day began with a youth-focused rally that alternated between character-building and junior soldiers. The focus led toward remembering who we are as the Body of Christ and how each one of us is essential. "Together you are the body of Christ, and each one of you is a part of that body." (1 Cor. 12:27, NCV).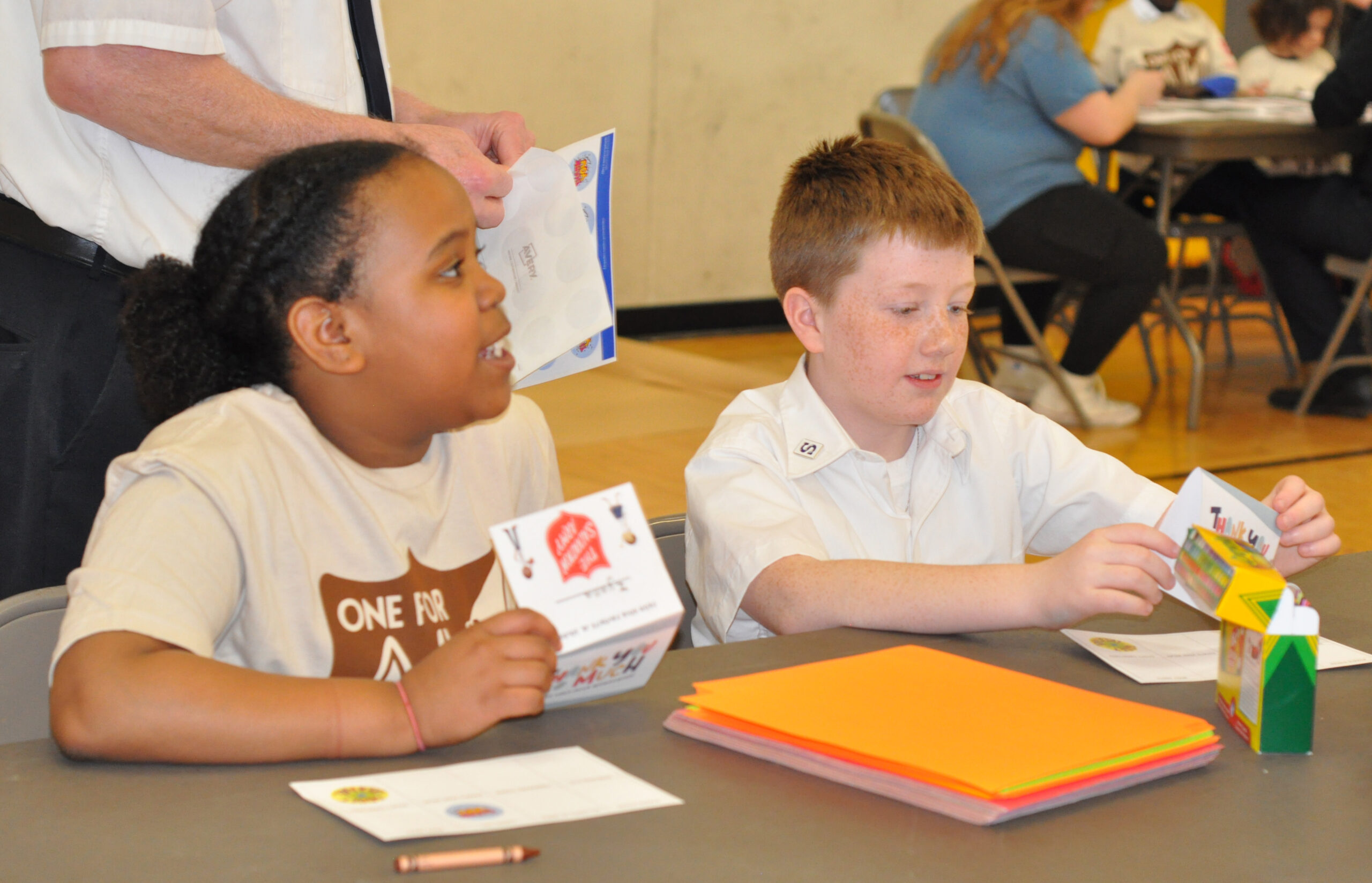 With an opening session of singing and devotions, junior soldiers were given a charge and set off to complete several activities including a Mr. Potato Head team relay race, a junior soldier puzzle missing one piece (doesn't work without every piece…or person!) and a team tower building race with a piece of spaghetti and Cheerios. It was teamwork all the way! Senior soldiers participated by helping and cheering on the junior soldiers.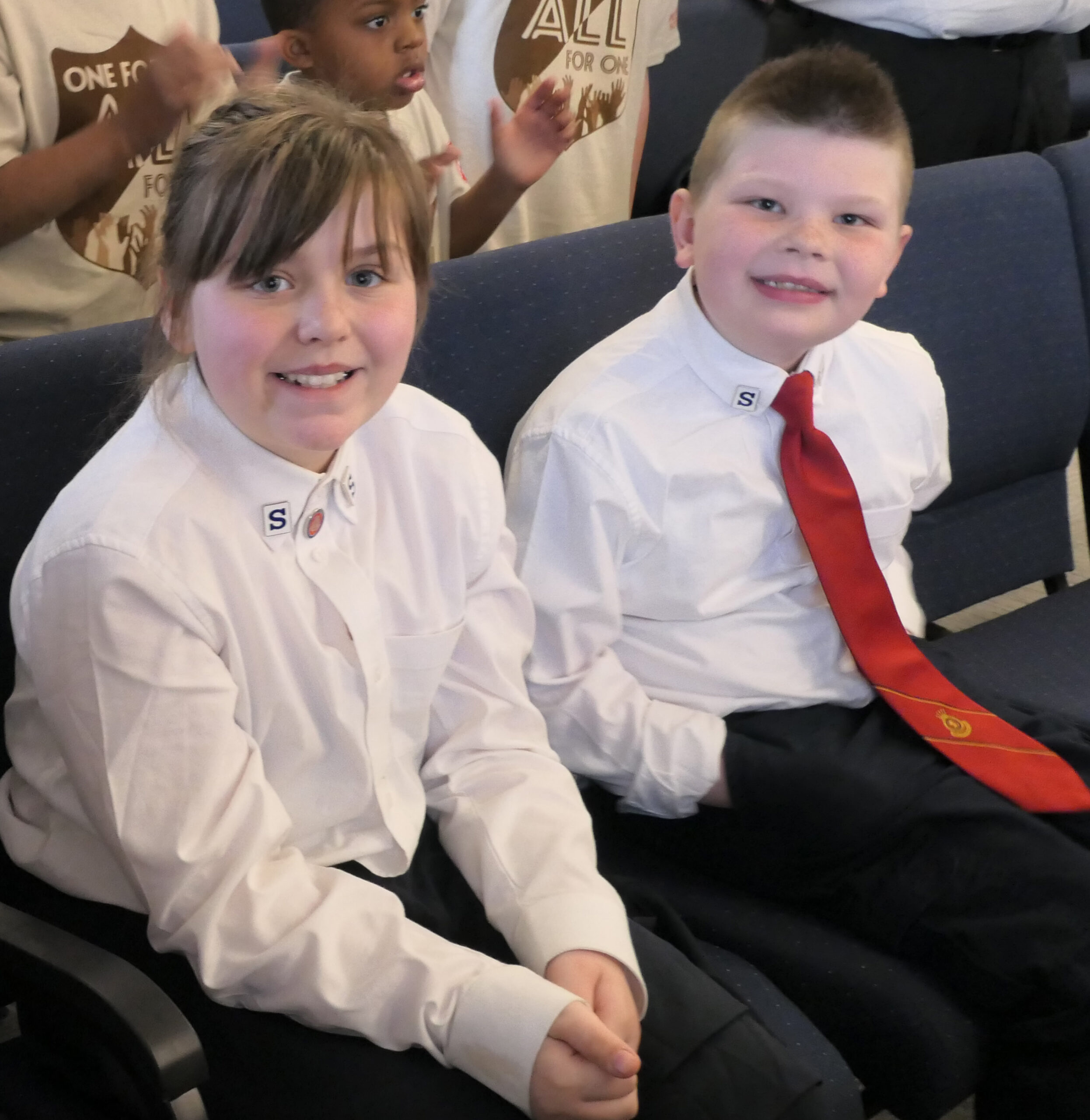 After a delicious lunch served by the host corps, young and old gathered for the soldiers rally. With worship and fellowship, God was praised, and soldiers were honored and challenged. Junior and senior soldiers were recognized by their corps officers and divisional leadership in four categories—Outstanding Corps Sergeant-Major, Outstanding Service in Corps Programming, Active Soldier, and Evangelism/Discipleship. Every soldier nominated by their corps officers received a certificate and small gift. And one junior soldier and senior soldier received the Divisional Commander's Recognition, which included a framed certificate and a figurine of a young William Booth surrendering his all to Christ.
The rally included two important aspects. First, "Our Future," celebrating junior soldiers, and second, a "Call to Follow" Christ into whatever He is calling us each to do, whether that be service and leadership in the corps or becoming a Salvation Army officer.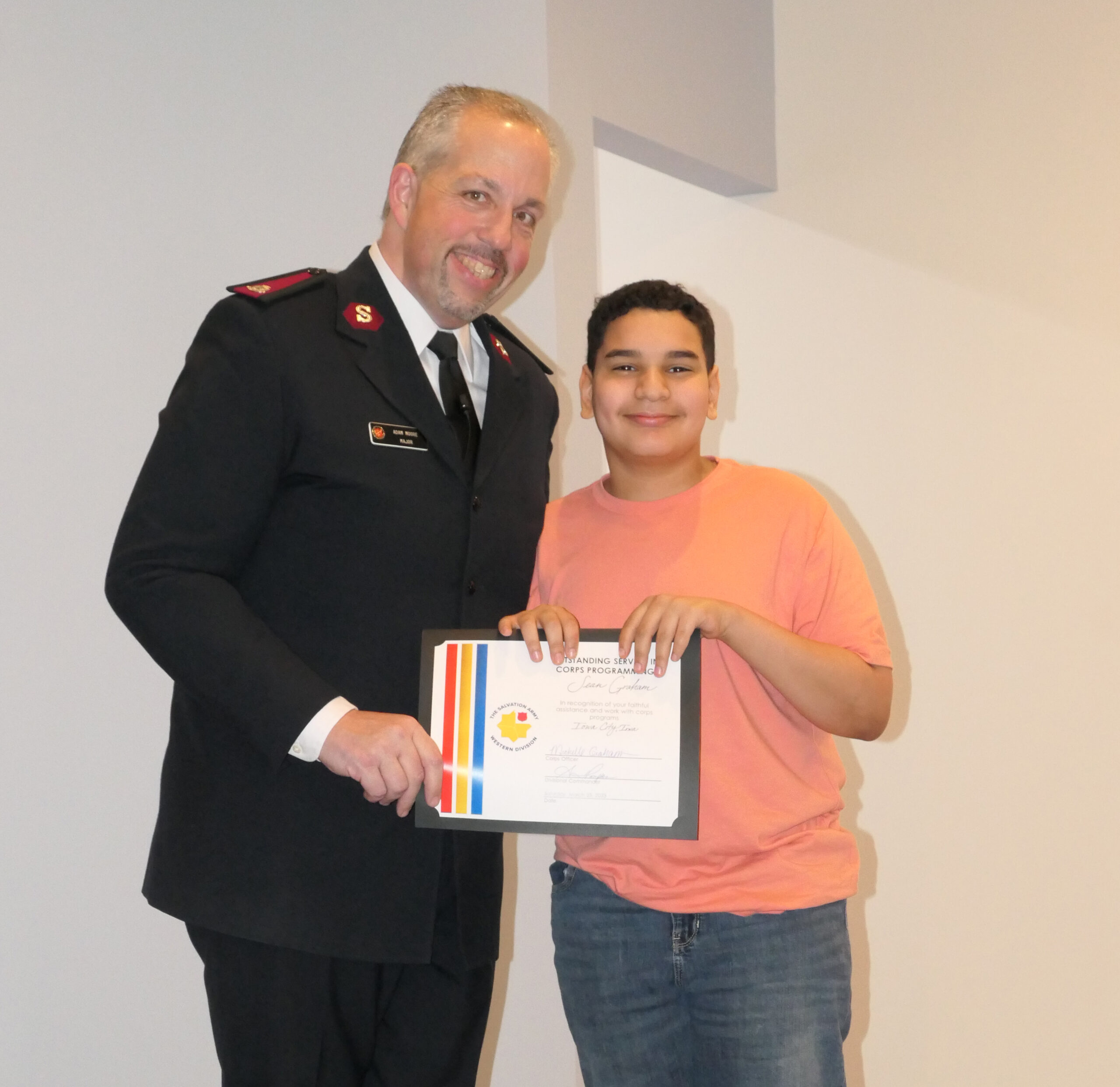 The day was all about soldiers coming together to worship God and celebrate each other. The soldiers were excited for each other as they were recognized. More than that, they headed home knowing they are loved and valued. Soldiers play a vital role in building and sustaining our corps and winning the world to Christ. They really do make us who we are, an Army of the Lord.