by Lt. Sarah Micula
You can learn a lot about a community from a local moms' Facebook group. Moms are resourceful, intentional and always looking for ways to nurture, educate and socialize their little ones.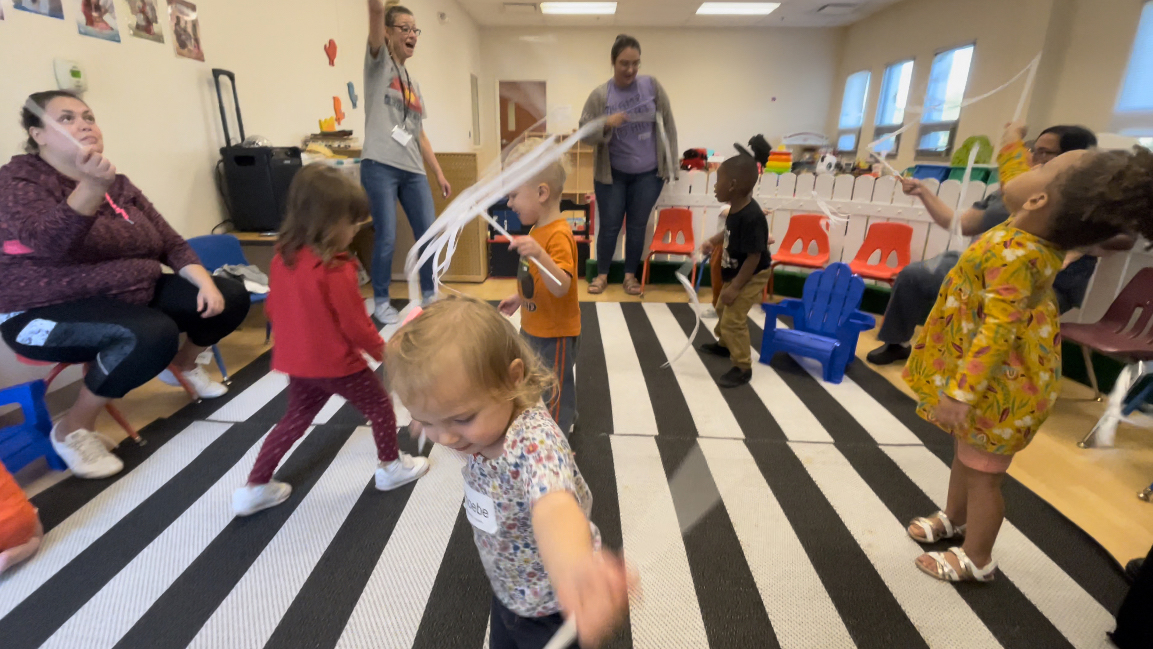 So, when we were appointed to lead the Kansas City Northland, Mo., Corps last year one of the first things I did was join the Northland KC Moms Group. I learned that moms of toddlers were looking for safe, fun and interactive ways to engage their children. Baby Song, a Salvation Army children's program in the United Kingdom and the Canada/Bermuda territories, came to mind as an achievable way to engage families and meet their needs.
While similar to a Mommy and Me group, Baby Song is more inclusive, inviting participation not only by moms but also by dads, grandparents and caretakers who want to provide a time of socialization for the little ones in their lives.
In September 2021, the Northland Corps held its first Baby Song class. We were shocked to see the flood of registrations. Wow, this really was a need we could meet!
Led by soldier Esther Van Becelaere, Wednesday night Baby Song is consistently our biggest children's group at the corps. Regularly, six to 12 toddlers attend with their mom, dad, nana or babysitter. Each week they are excited to dance, play toddler-sized musical instruments and play with a toddler-sized parachute. More than half of the children are new to the corps; their older siblings now are coming along to character-building programs.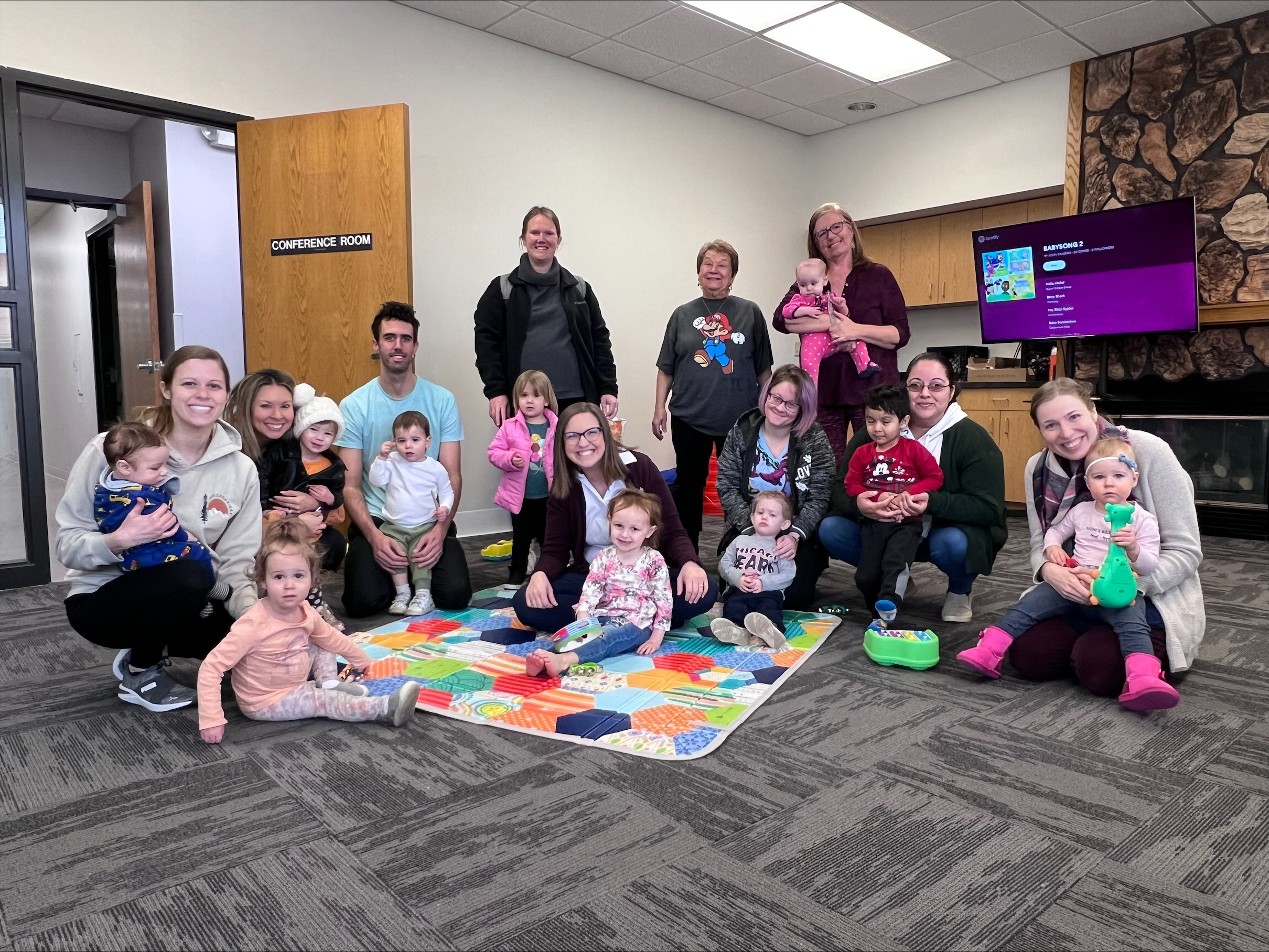 We are not the only corps in the Central Territory offering Baby Song and finding success. Two other locations which started Baby Song in the last year seeing results are the Moline Heritage Temple, Ill., Corps and Lafayette, Ind., Corps.
"Baby Song has allowed us to meet new families and share Jesus with the 'itty bitties' and their caregivers through the gifts of music and dance," said Lt. Kristi Dalberg, Moline Heritage Temple corps officer.
The Temple Corps' Baby Song program averages 25 to 30 children each week. While the corps has shared information about Baby Song with social service clients and advertised it on social media, the lieutenant indicated growth has come primarily by word of mouth.
"The amazing thing about our Baby Song class is that it is truly a mix of different social classes all
coming together in one room for class. Some come in through our assistance programs, while others come in and offer donations and service. It's really a great class to be able to offer everyone," said Lt. Kristi, who also noted that a few participants have bridged to other corps programs and some have become volunteers.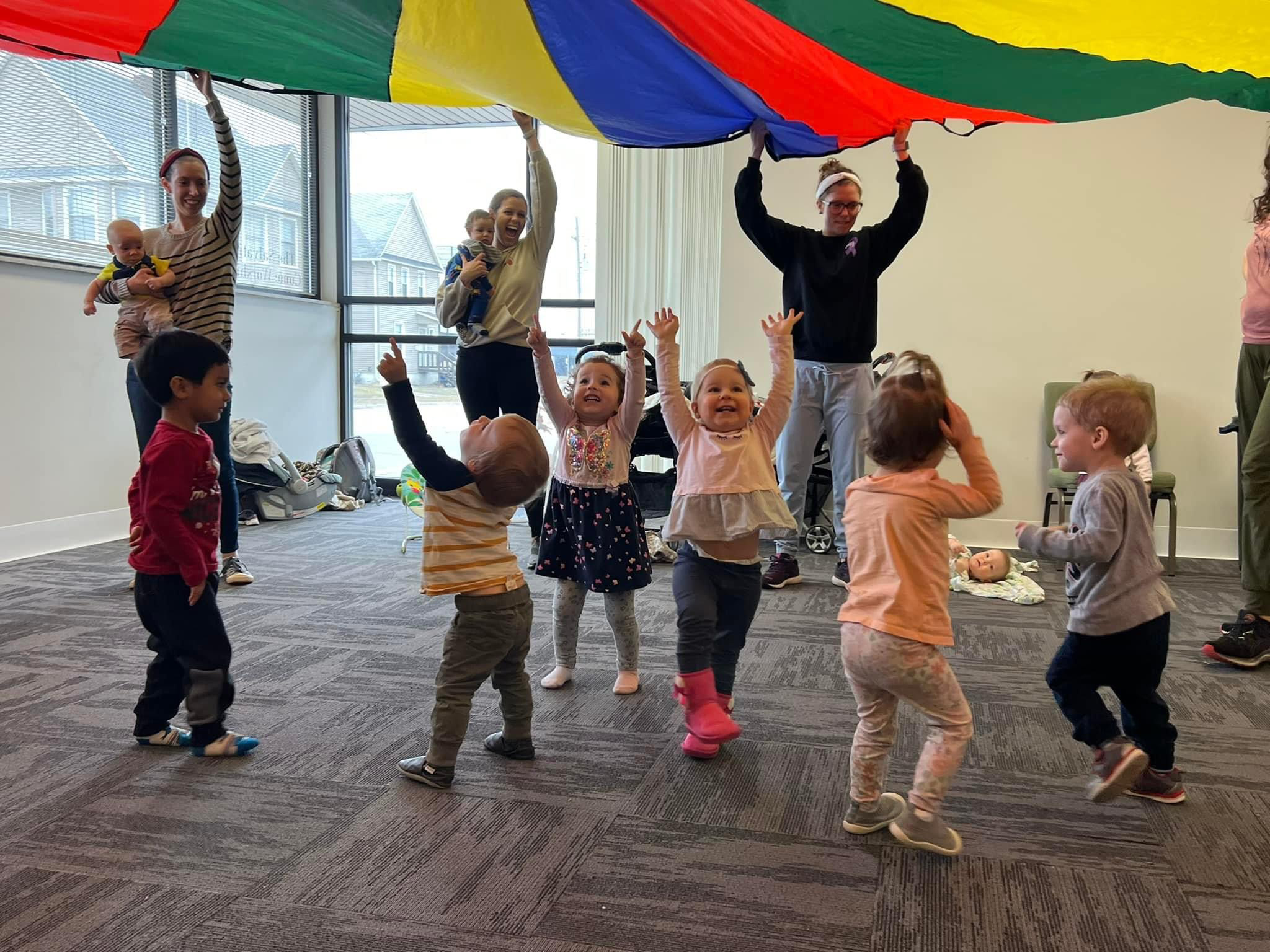 At the Lafayette Corps, Lt. Rachel Johnson says the program is led by Advisory Board member Cheyenne Wuebker.
"So far Baby Song has been a great experience, and I am so thankful to be part of it!" said Cheyenne. "As a mom to a child under two years old, it is difficult to find activities my daughter can participate in. Baby Song is a great way for younger children to explore their interests, make friends, and to give them something to look forward to. It is fun for the parents to watch the kids play together, but it is also great to get support and build friendships with other parents."
Find more information about Baby Song here.