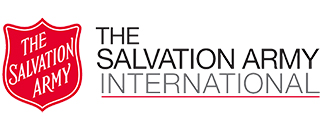 The General's Council has decided to rename a number of commands as territories, with effect from 1 March 2023.
For many years The Salvation Army Year Book has referred to these commands as 'small territories'. General Brian Peddle, with the help of The General's Council, has agreed to make that recognition formal and discontinue the use of the term 'command'. The Salvation Army will now simply refer to 'territory' when describing a geographic area of its work.
Reflecting on this change, the General said, 'This is a significant moment in Army history as it recognises the commitment to God's mission by Salvationists in places that may not be as large numerically. International Headquarters remains committed to supporting our work across 133 countries and now 58 territories. We seek to better understand each geographical area and then act in the best interests to advance the mission.'
Those areas currently referred to as 'regions' will continue to be referred to as regions.
The following commands became territories on 1 March:
Angola
Bangladesh
Hong Kong and Macau
Italy and Greece
Liberia, Sierra Leone and Guinea
Russia
Rwanda and Burundi
Spain and Portugal
As the change was made, the General commented, 'This is a good day for our international Army family.'
IHQ Communications