There is a commonly held belief that women are social, and men are not," said Lt. Adam Hines, corps officer at the Lakewood Temple, Minn., Corps, where men's ministry is a weekly activity. "But men's ministries gives men an opportunity to grow individually while also growing together in fellowship. Then they are able to uplift and support each other."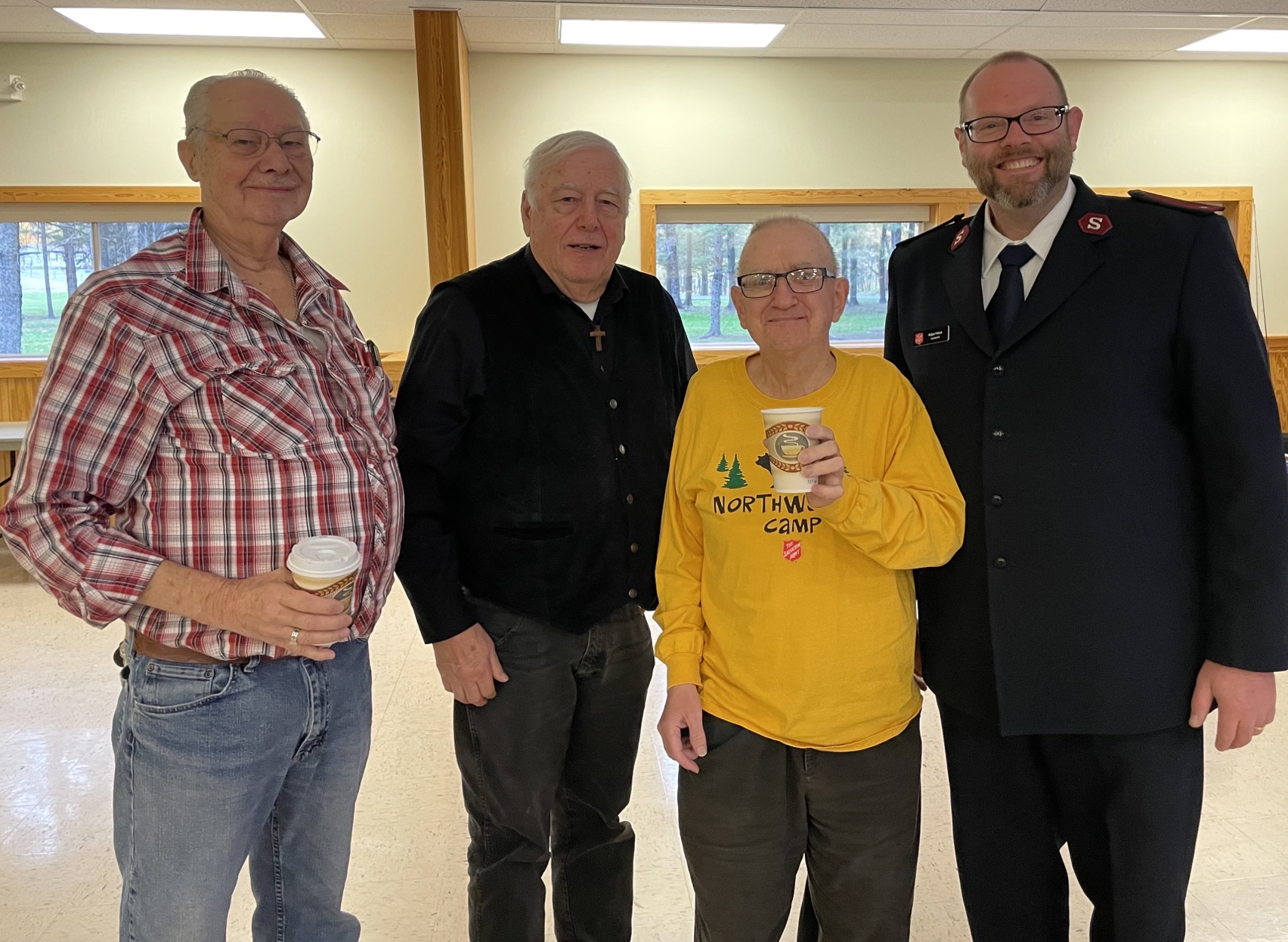 Each Wednesday morning, 15 men from all walks of life come together for fellowship, Bible study and discussion at the corps. The group is comprised of corps members as well as friends who attend other churches or who are unchurched. All are welcome.
The men who attend the men's ministry group rely on one another as they grow in Christ. They openly share and pray for one another, and new participants are warmly welcomed.
"They feel comfortable and confident, and it gives them a sense of growth," said Lt. Adam.
Using resources which include both Bible studies and other Christian books based on the interests of the group, Envoy Walter Peck, who though retired remains invested in the corps as a soldier, leads the men in exploring Scripture and engages them in thoughtful discussion.
"It's not a one man leads all," said Lt. Adam. "Envoy Walt does a lot of prep and planning, but he does it in a way that includes the men in the group."
As a facilitator, the envoy encourages the men to share their views or understanding of the Scripture passage or study material. They can voice questions or doubts, share life's joys and challenges, and to pray for one another.
"It's a place of certainty," said the lieutenant. "The men are always open, welcoming and respectful of one another, even when they disagree."
According to Lt. Adam, the purpose of men's ministry is discipleship, and that's what is happening when men have a group in which to confide, learn and grow.
"Meeting socially is a crucial component to discipleship," he concluded. "It shows we are united in Christ."