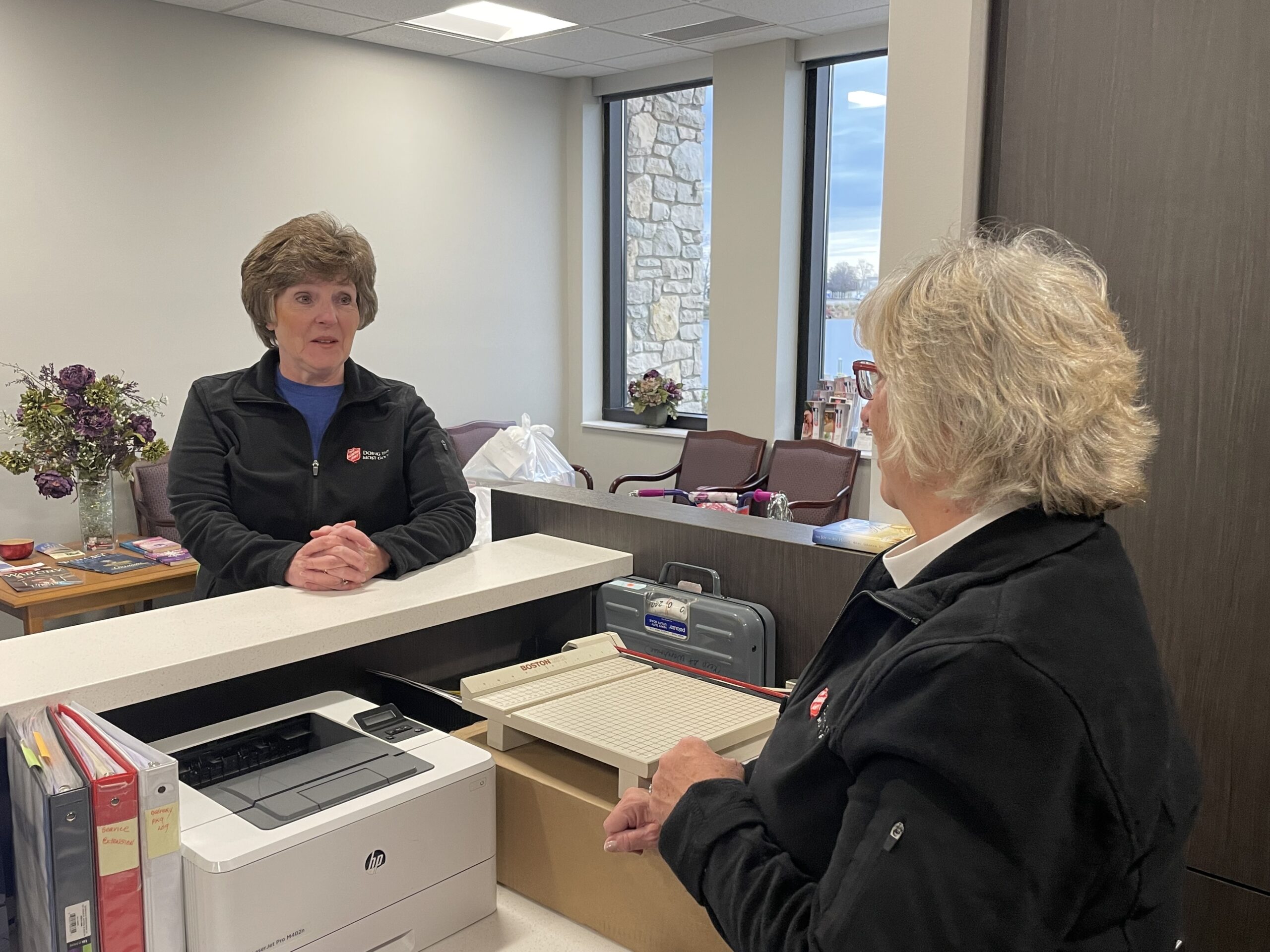 Years ago when Beth Curtiss was going through a painful loss, she would pray during her long daily commute to and from work.
"It was as if Jesus was sitting right next to me in the car," Beth recalled. "I remember very clearly that I could almost feel a tangible hand patting me and comforting me. He knew my heart was hurting, and I needed His companionship."
Today, she looks back on her life and knows that God has always been near to her. "There has never been a day in my life that He has not been as close as my own breathing. My highest aim is to honor Him."
Beth, the corps sergeant-major at the Shelbyville, Ind., Corps, is an executive assistant and a community liaison for the Central Indiana area commander. As divisional sergeant-major for the Indiana Division, she is also a member of the Territorial Soldiers' Forum and serves as its secretary.
"Soldiers can reach out to me with anything they want to talk about; anything that is on their heart," Beth said in regard to the forum.
As a third-generation Salvationist, Beth grew up seeing God provide for her family in both good and bad times, and she developed her "rock-solid" faith.
She watched as her mother faced financial challenges and as her grandfather reminded her mother of God's provision.
"My grandfather would always tell my mother that God had been taking care of him for 80 years, and He was not going to stop now."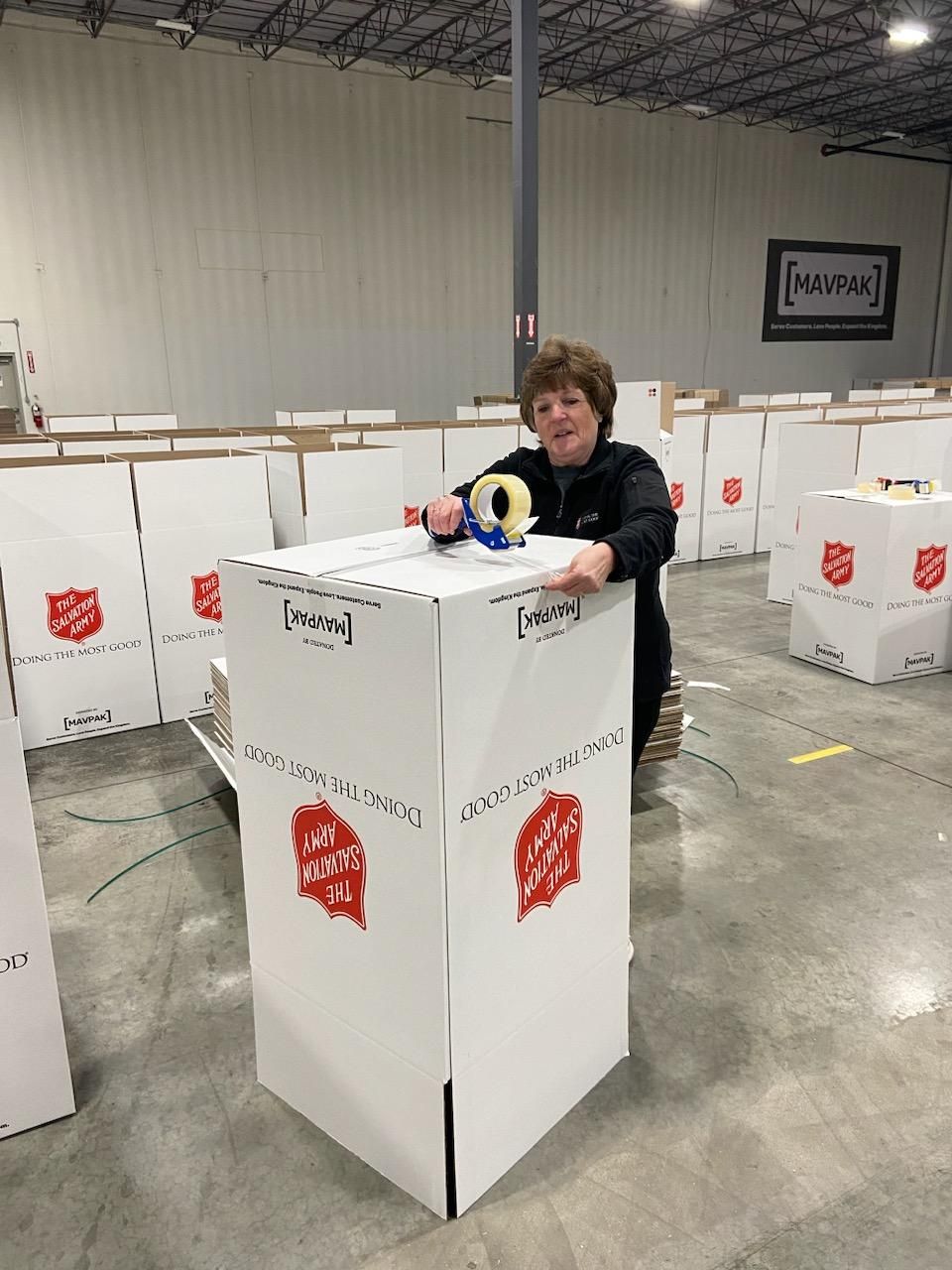 Beth's leadership at the corps has had her doing a bit of everything. She served at one time as the young people's sergeant-major. She currently is the adult Sunday school teacher; she oversees community care ministries and has been working to establish a Bible-study program at an assisted-living facility.
"We have a small corps, so you do whatever you can," she said.
Envoy Shannon Benner, Shelbyville corps administrator, has worked with Beth for years.
"Beth loves to meet a challenge," Envoy Shannon said. "She is very giving of her time and resources. Major Marlene Edwards always says the word that describes Beth the best is 'others.' Beth is always thinking of others."
The Salvation Army's mission of sharing the gospel of Jesus Christ and meeting needs in His name continues to be Beth's mission, too.
"Being instrumental in getting people into a saving knowledge of Jesus Christ is one of the highest goals of my life," she explained.
When she is not working, Beth is busy with her family.
She and her second husband Jeff have been happily married for 26 years and have a blended family of six children ("Yours, mine and ours," Beth says) and nine grandchildren. She is grateful to God for being there through life's hills and valleys.
"I have gone through divorce and remarriage, trying to blend a family, the loss of a parent, financial challenges, job-related challenges—and God has proved Himself faithful throughout my life. He has been immeasurably good to me," she said. "He is everything to me."
Click here to learn more about the Territorial Soldiers' Forum or find your representative.